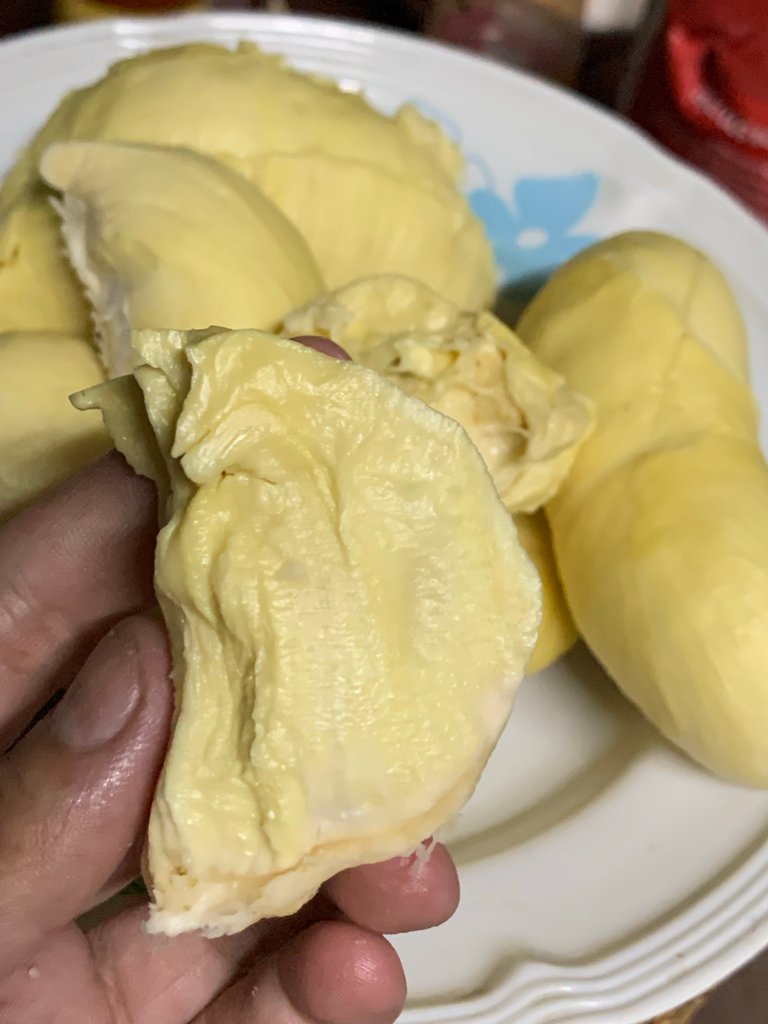 Just can't get enough. As durian season is here so do discount and promotion as well. I visited a local durian wholesale market for durian wholesale price.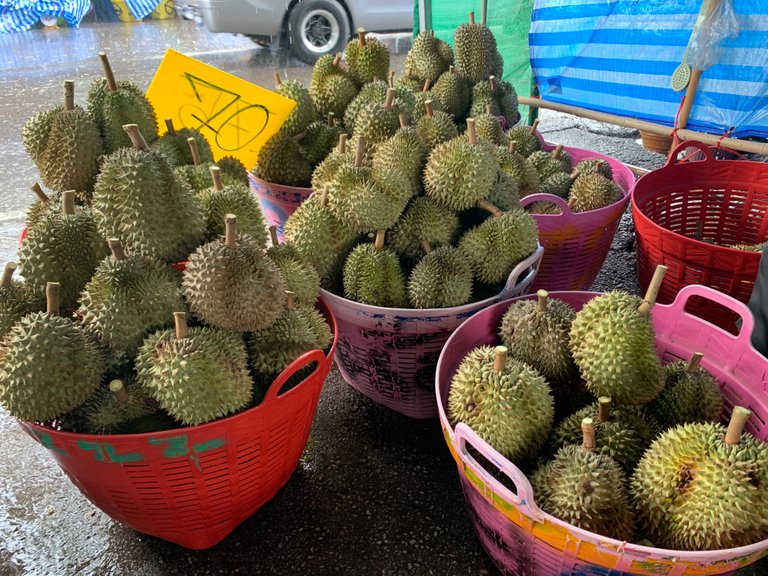 Yup 70 baht per kilo with the highest grade which is ' golden pillow'. Golden pillow is the best among all durian in Thai.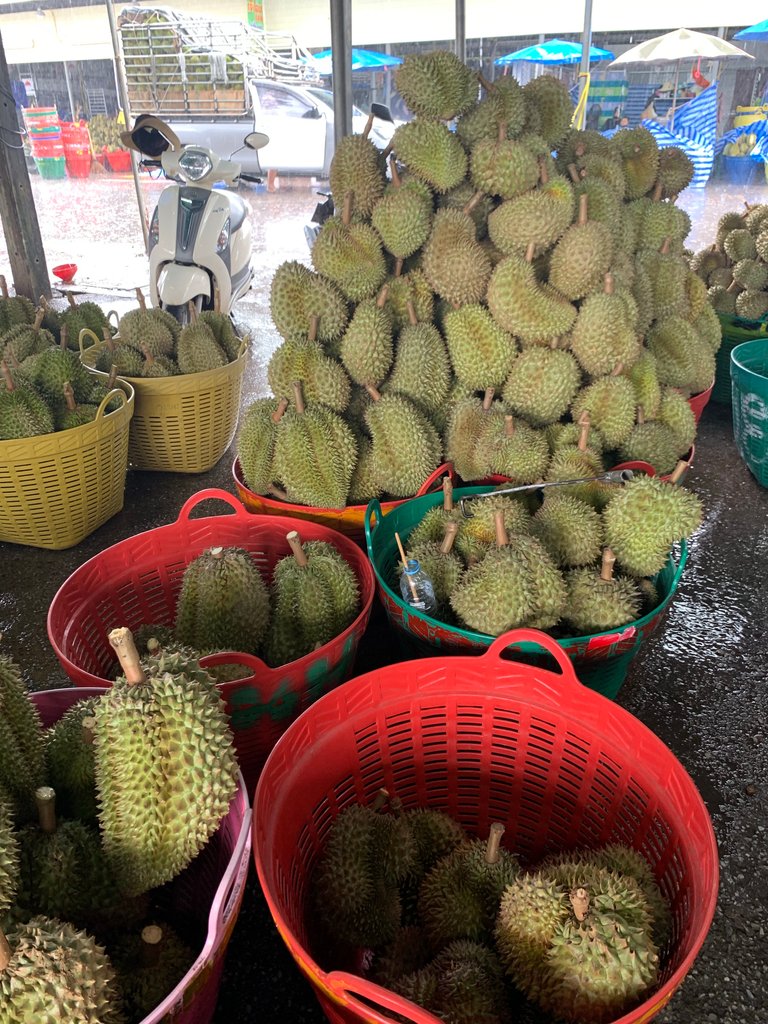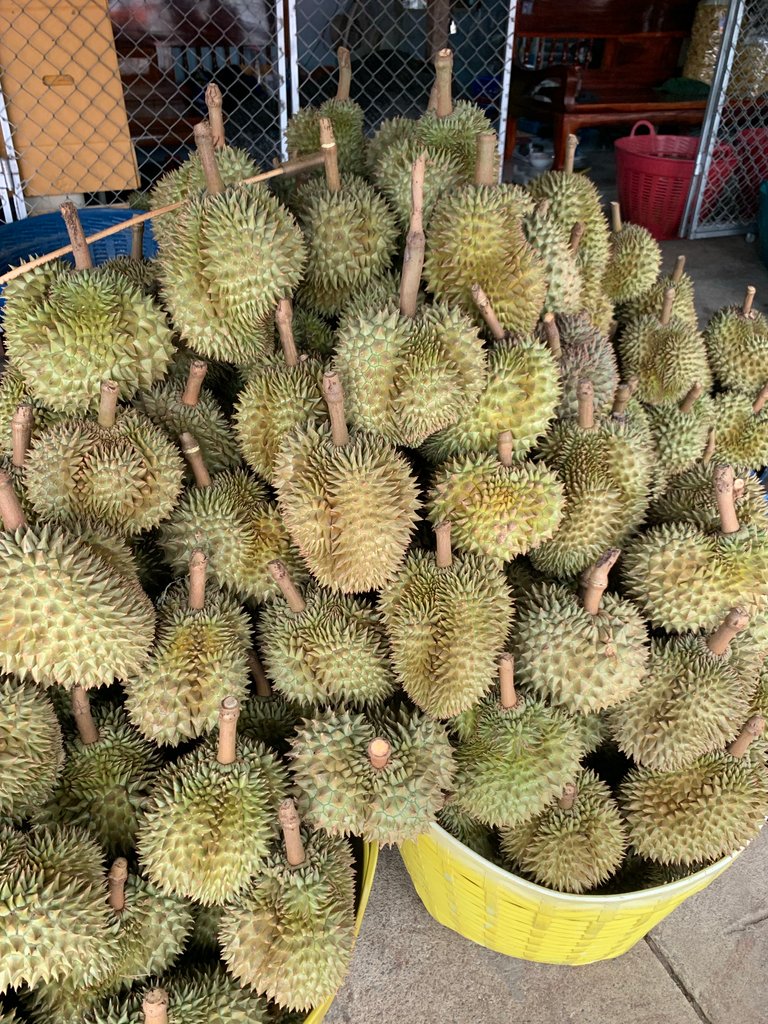 You can see tones of durian mountain staking waiting for customers to come for it. You can choose any you like nor asking them to choose for you if you're not good at it.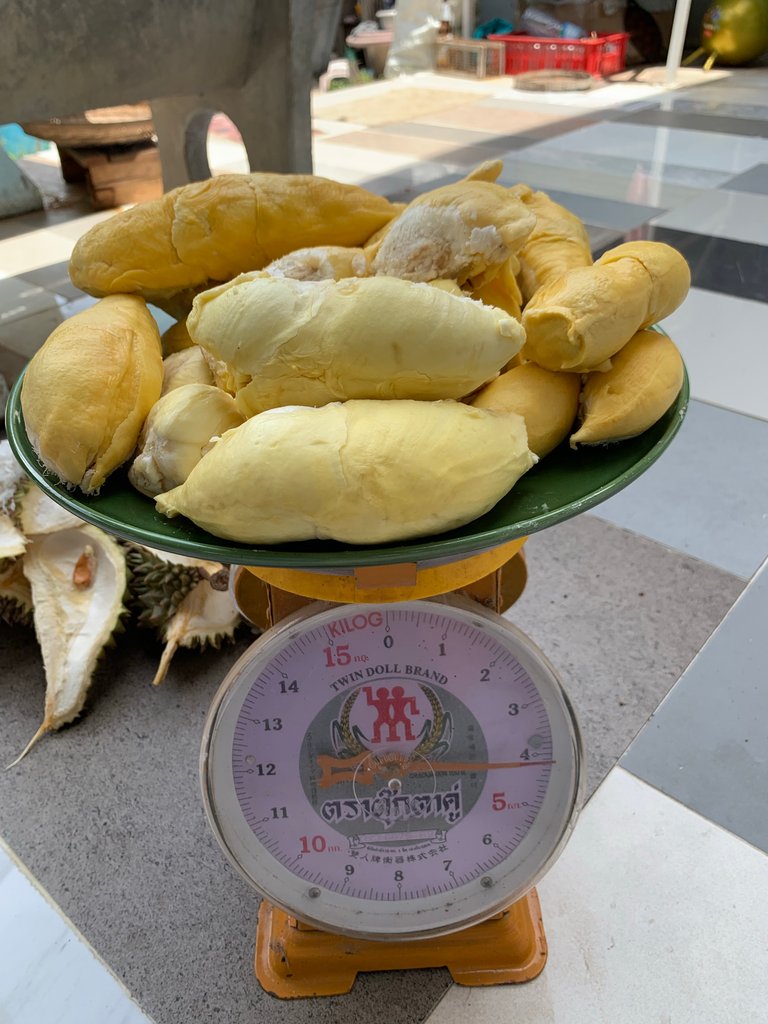 Bought and weight it without the shell of durian. Only meat only.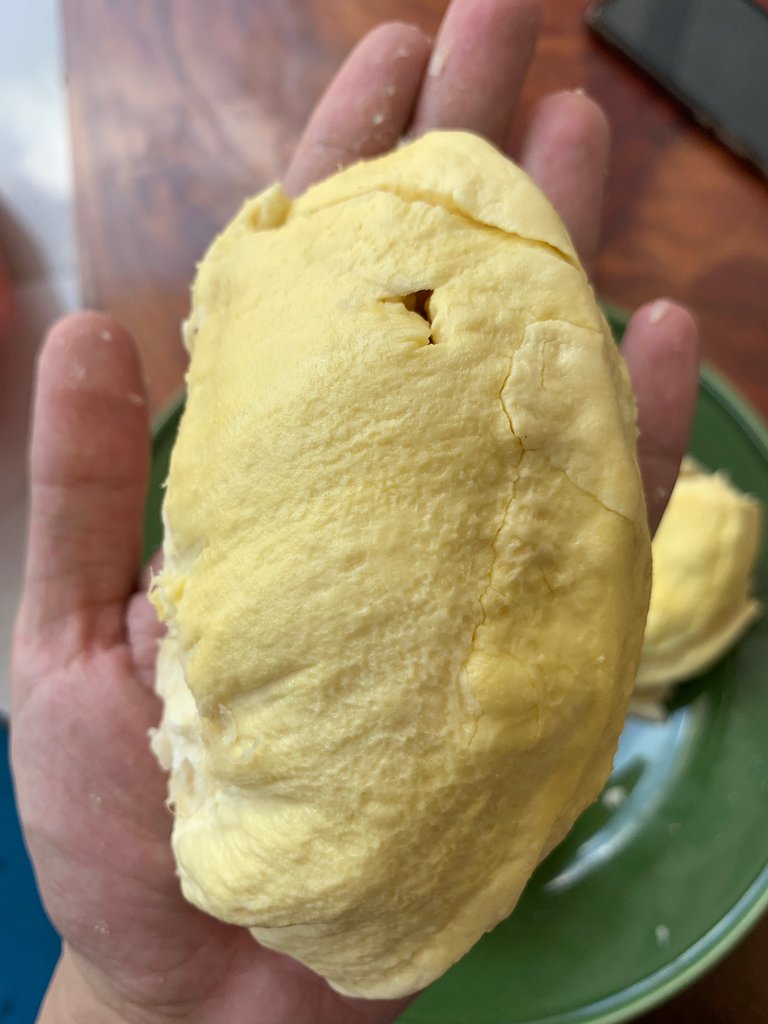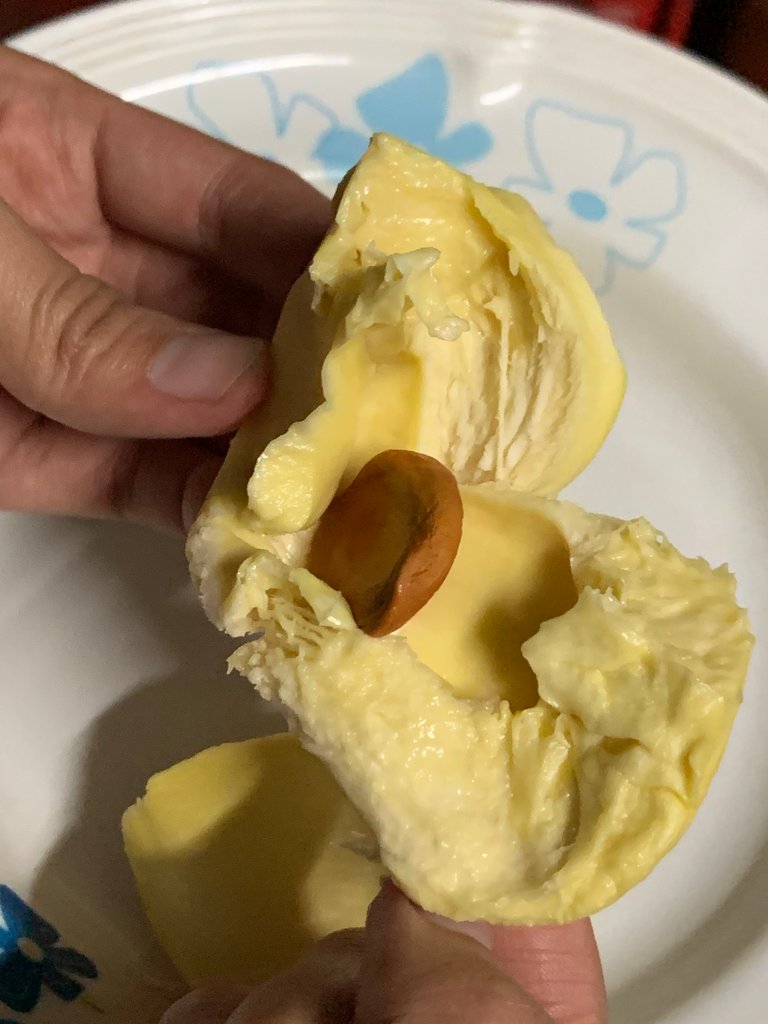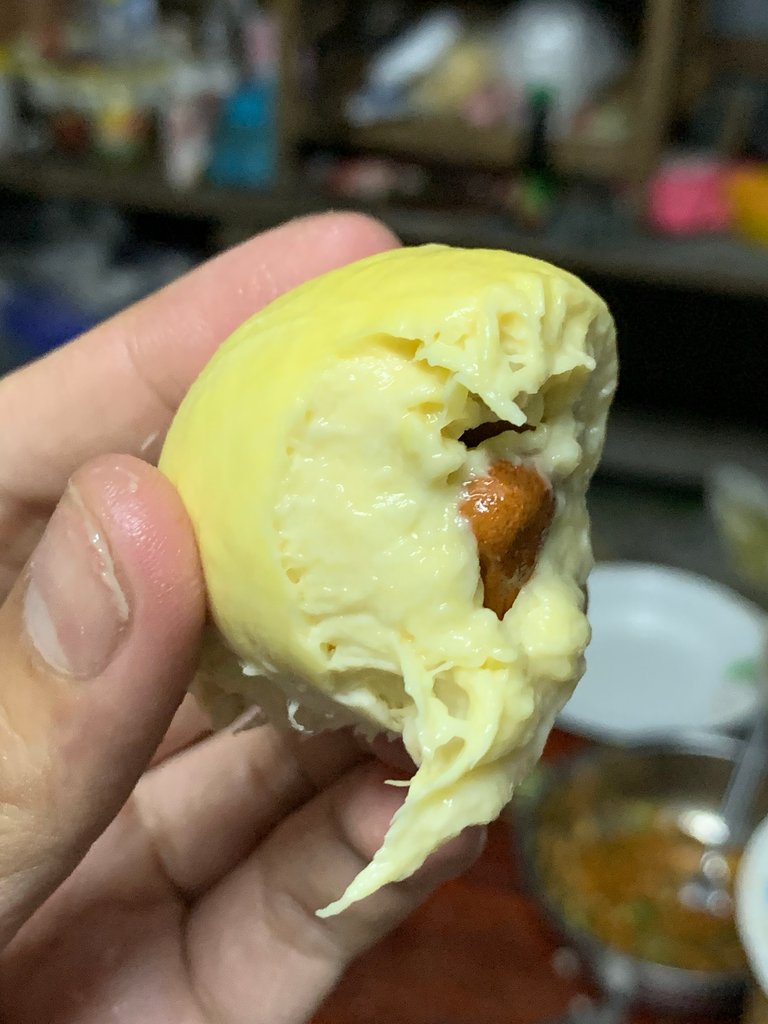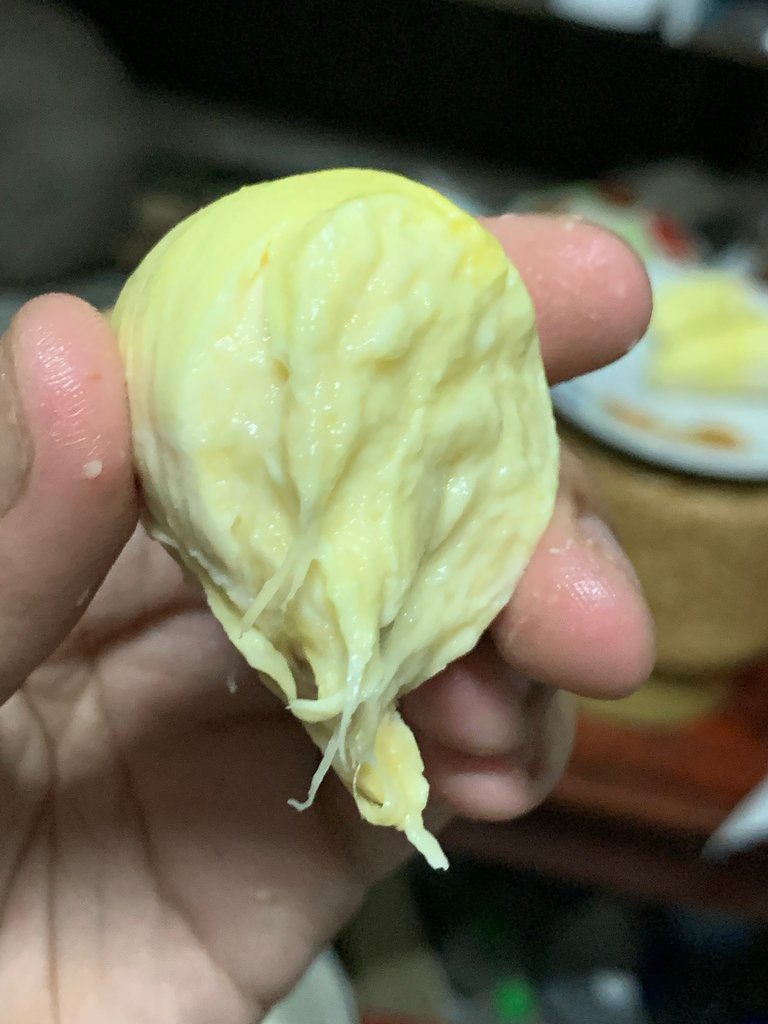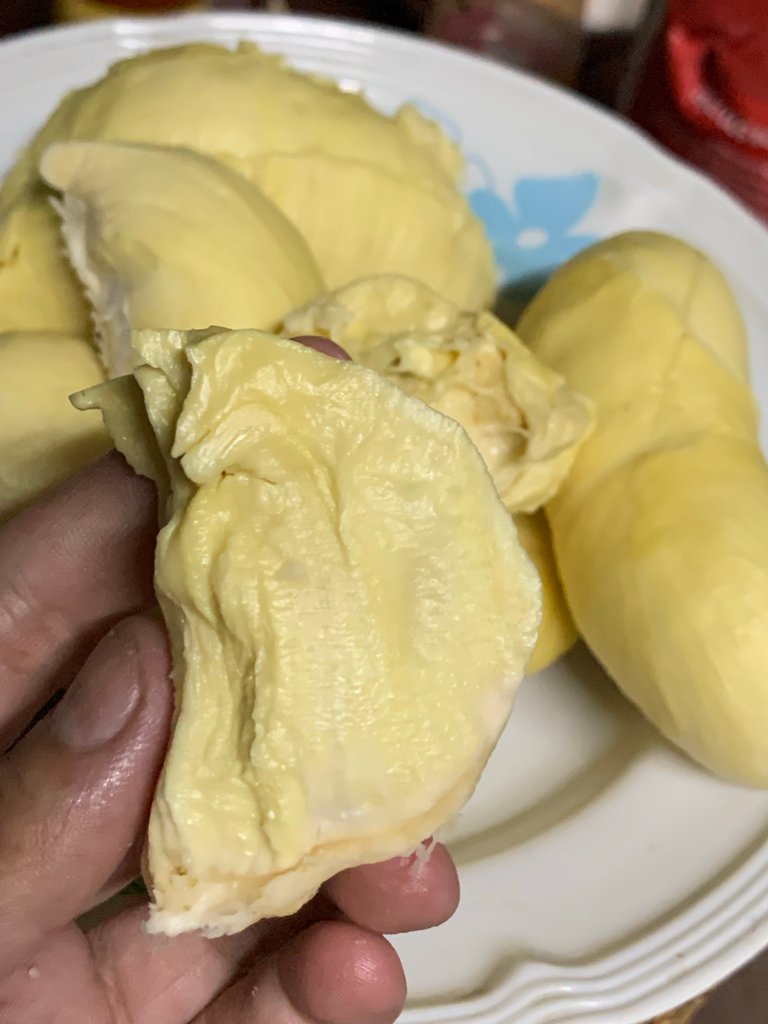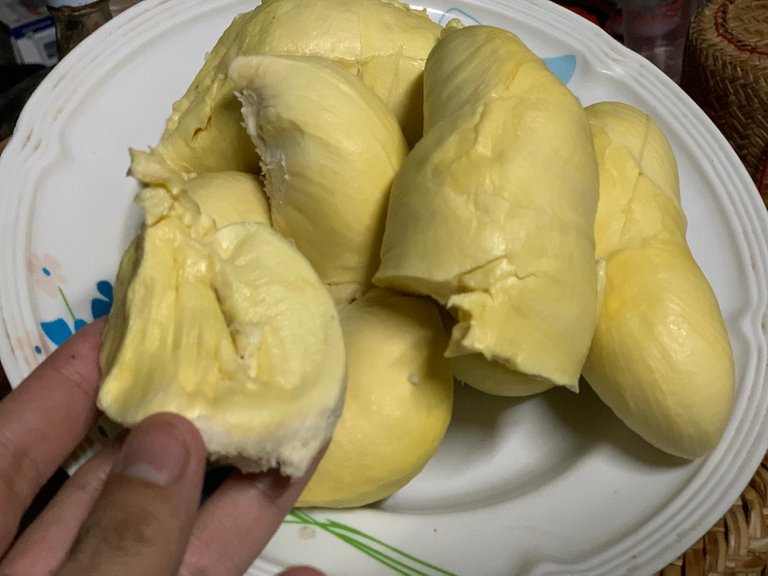 Big as my palm. Small seed for golden pillow durian as well. Not to forget crispy outer skin and creamy inner meat too. And the aroma of it is so strong till neighbors can smell it from miles ahead. Any durian lover here?