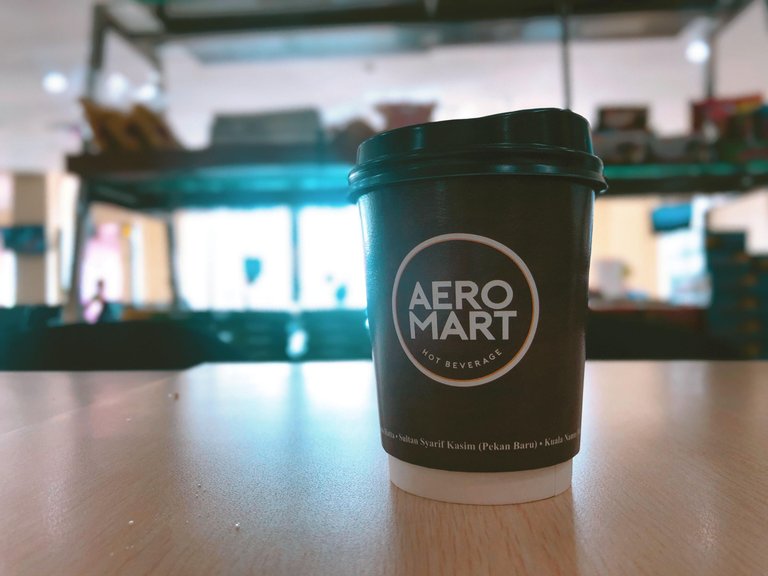 Hi everyone, welcomes back to my post, it been three days since I post when I cook Fried Catfish with spicy chili sauce. Since that day I don't post on Hive because I need to prepare everything that necessary for my upcoming work trip.
This time I got an appointment to prepare a small certification exam at Manokwari Papua. The first time I got that appointment I feel a little bit scared because I haven't been there before and I have no friends over there. But works need to be done, and I won't argue or griefing over it so I need to prepare everything.
I need about 2 days to prepare everything from the ticket and other stuff, and this day 17 March i start my long work trip to Papua. This work trip took me to 3 different places which are Jakarta, Makassar, and finally my destination Manokwari.
My first flight got rescheduled by the Airlines, from 1730 to 1220 so it ruins my initial plan by not so much. And my second flight is at 0030 the next day, so I have to wait about 9 hours at Soekarno Hatta International Airport at Tangerang Banten. Because of this, my mind told me to eat a lot of food to save my transportation fee from Pekanbaru to Manokwari. After I ate a lot I forgot to make some coffee because I already order a Cab to take me to Sultan Syarif Kasim Internation Airport at Pekanbaru.
It took me about 20 minutes to reach the airport. At the airport, the first thing to do is to validate the Covid-19 Antigen Test Report, and then go check in on the counter. Everythings going well and I already enter the waiting room, and I still got about 1 hour left before the plane got departed.
Having a cup of coffee after eating is a good thing to have because it helps me suppress my sleepiness. At the corner of the waiting room at the Airport I saw a Small Coffee shop name "Betuah Cafe", it sells some snacks, instant noddle, instant tea, instant coffee and etc.
The cafe has a few chairs and tables so the customers can enjoy the food and drink while sitting there comfortably. If you wonder how this how it looks, let me show you the foto.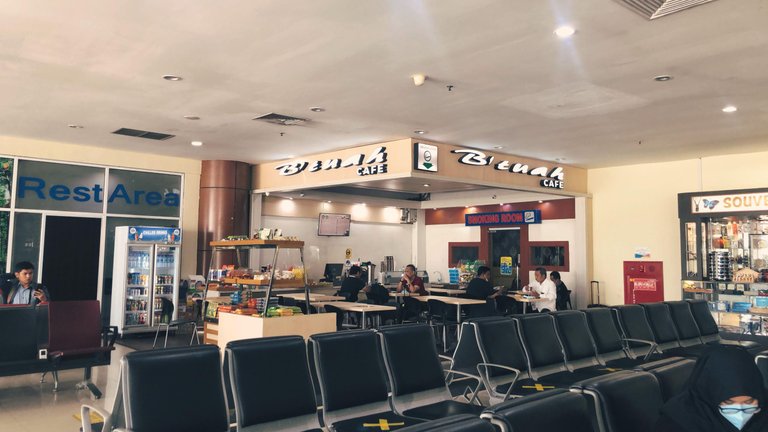 The shopkeeper asked me what I like to have, and I choose coffee because it is a nice thing to do after you ate. There are a few choices on the coffee which are Black Coffee, Coffee Milk, etc. Today I don't want to drink black coffee because I already drink Black Coffee yesterday night, so I decided to order Coffee Milk instead,
This Coffee Milk costs around 2 USD, it's a bit expensive than the one you find on another coffee shop, it is no surprise because this is Airport. Here is what the Coffee Cup look like: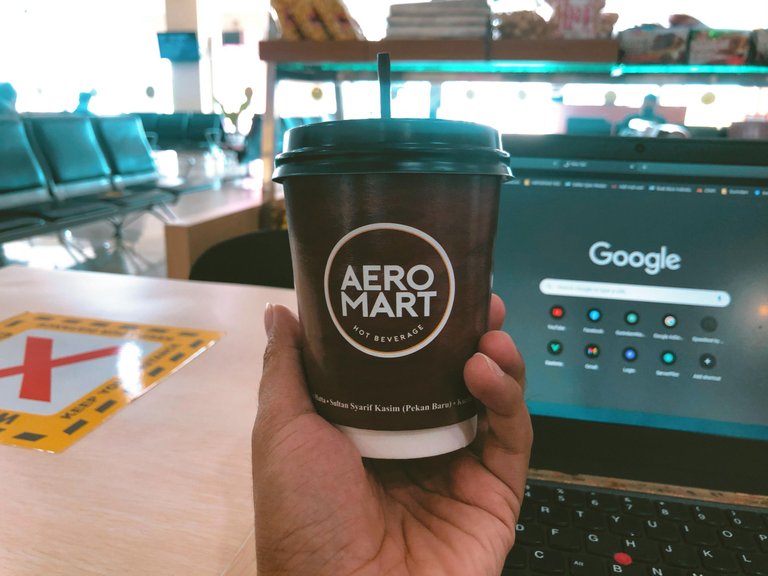 The cup looks good and clean. The cup has no handle but you don't have to worry, the cup heat doesn't burn your hand because the material is thick enough to minimize the heat from hot water that used to make that coffee.
The water that used to make that coffee is in the right amount because it will maintain the coffee taste and you can sip it without getting your lips getting burned by the hot water.
---
I hope you guys not getting bore while reading this post, and if you guys have an idea, critics or suggestions, feel free to write it down in the comment section or you can DM me on my Instagram. I hope you always in a good health, stay safe, and always wear a mask when you go out. See you...