Hi, folks hope everyone is doing well. Today I am back with chicken curry. Chicken curry is famous all over the world and there can be a lot of versions of it. Here I am with my version of it. I love to eat tender chicken when the meat is so tender that it completely melt in you mouth. I hope my recipe may inspire you to make some chicken curry and enjoy. The history of curry chicken goes way back to 3000 BC. Its originally from south India but famous all over the world now. The word curry itself means sauce. This sauce is very specific made out of so many different types of spices for example onion, garlic, ginger, cumin, coriander seeds, mustard seeds, chili and five type of mixed spices like bay leaves, pepper, cardamom, cinnamon, cumin. Anyway lets jump into the recipe and process.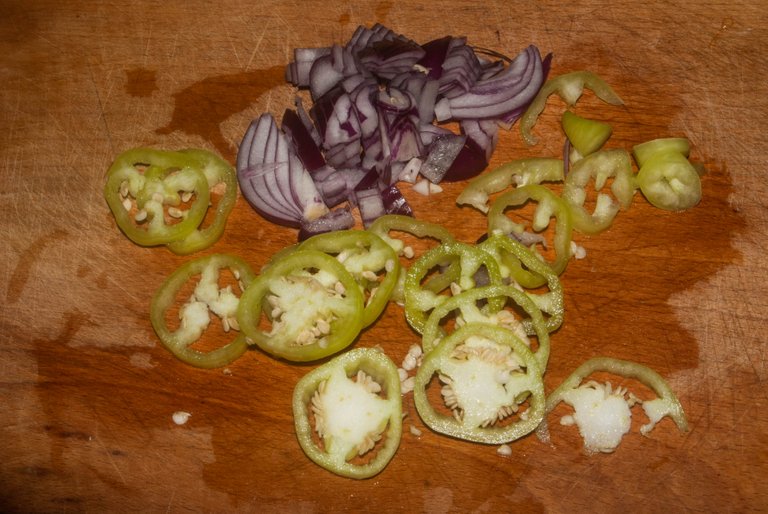 Ingredients
half a kilogram of chicken
garlic
onion
salt
green chili
coriander powder
cumin powder
turmeric powder
yogurt
red chili powder


Process

lets first chop the onion and green chili and cut the chicken meat and make some holes inside it. This holes are made so that the spices can enter easily through the chicken.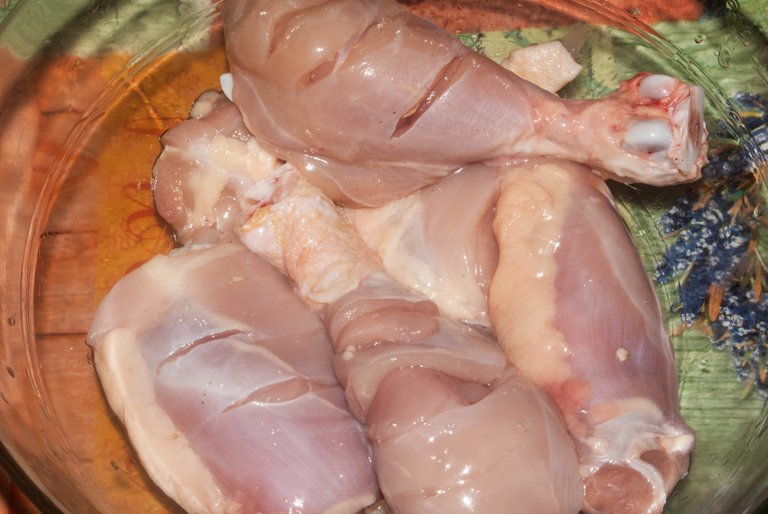 Now add some oil, chili powder, coriander powder, turmeric powder and cumin powder. I usually like to use them a lot but you can add according to how you prefer and add salt.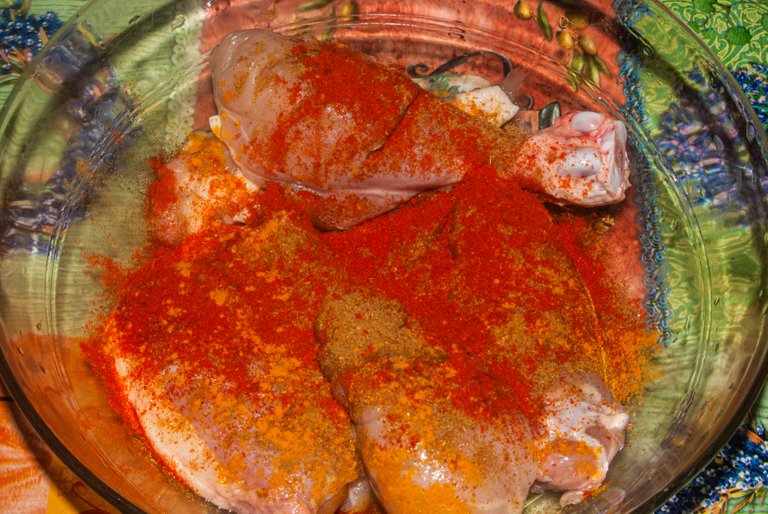 Now add some yogurt and mix it well and put inside the fridge fore 30 mins for margination.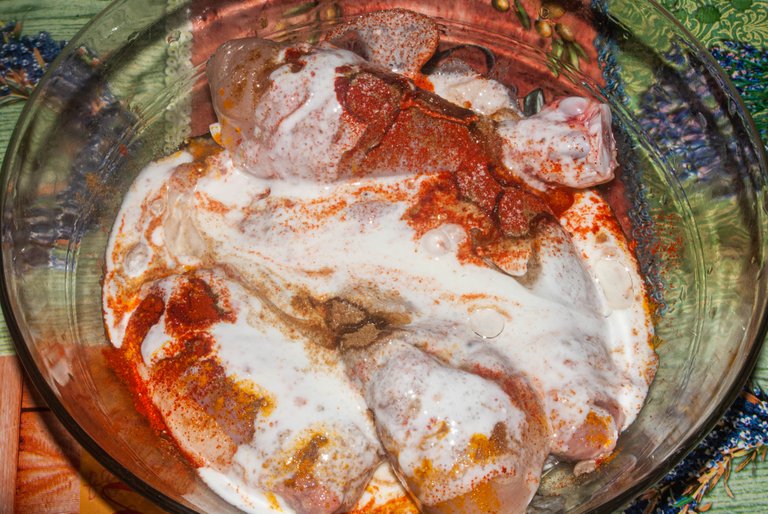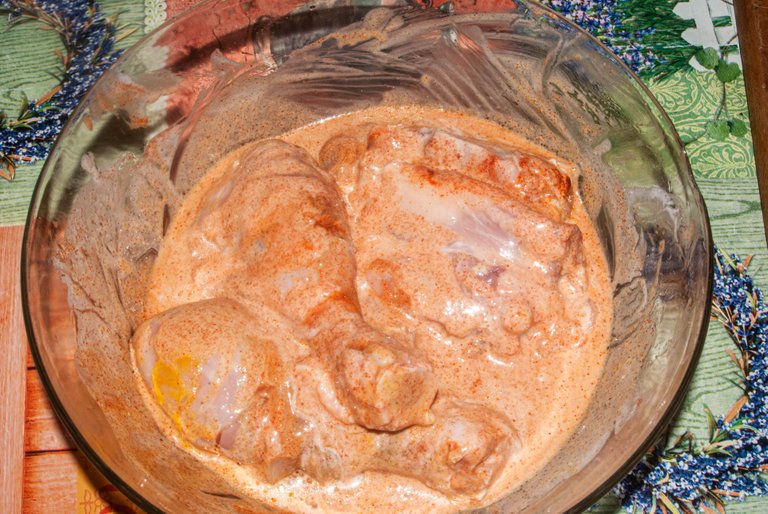 Now lets heat the pan and fry the onion and chili and wait until they turn brown. Always try to fry them in medium heat so that they don't get burnt.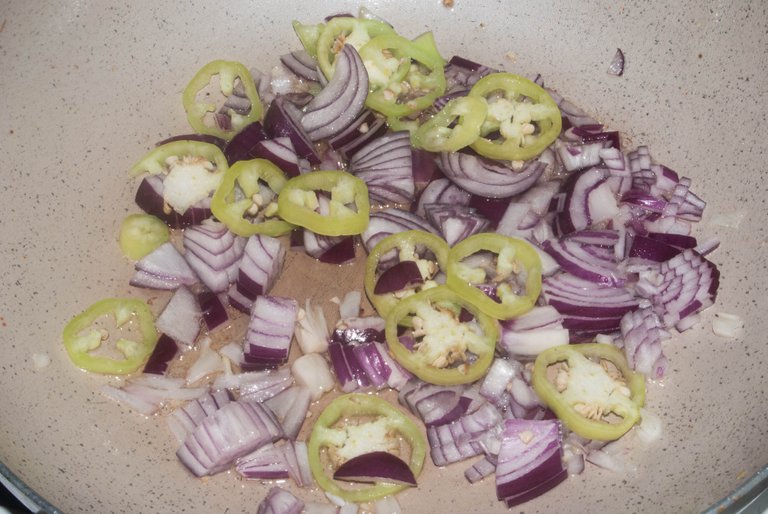 Now lets add the chicken and mix them well in the pan and cook them in medium heat for 30 minutes.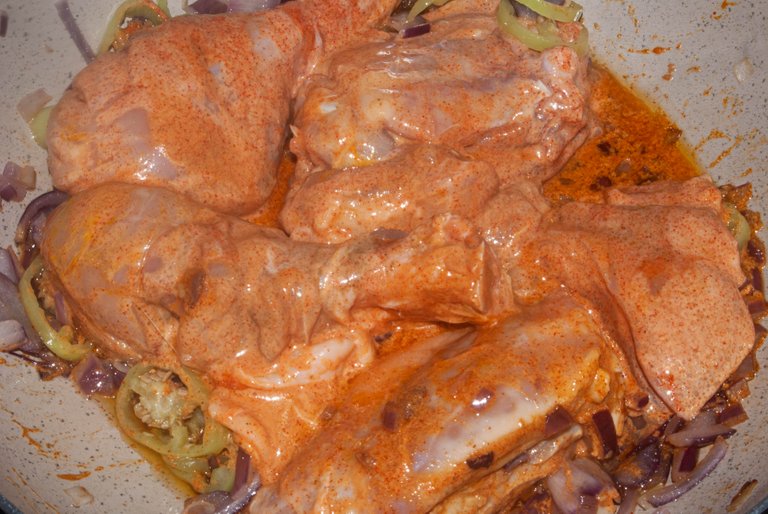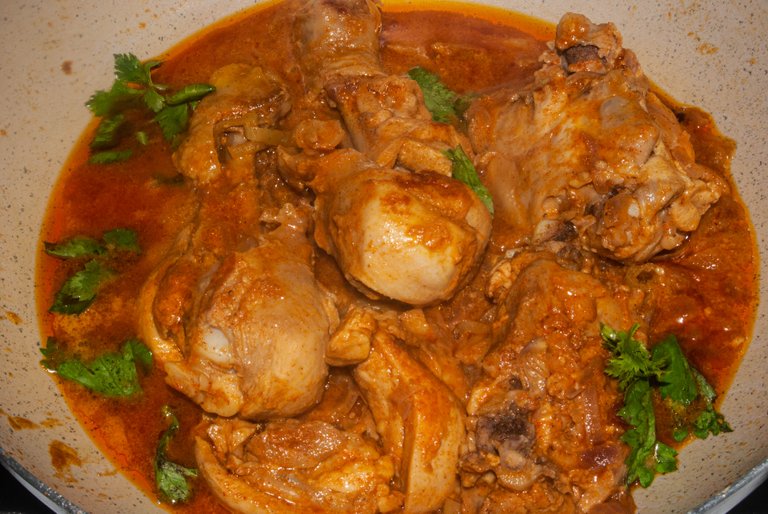 In the end just cook the chicken in low heat for 15 minutes and we are done. Thats all for today . Have a nice weekend.