Breakfast of the Gods
Have been on this mission of trying to get some food for breakfast every morning and have been failing miserably. But that doesn't mean I am not making an effort.
A couple of this past mornings I did pretty well, look at this toasts that I have prepared.
Simple and very quick. I have even thought about it the day before and have prepared the mushrooms when I was preparing dinner so in the morning just had to pop them in the oven with the bread to toast all together.
Slice some cherry tomatoes, put the mozzarella cheese on top. Drizzle with olive oil, a pintch of salt and pepper.
And there You go. A delicious, nutricous and very filling breakfast that will help You start the day.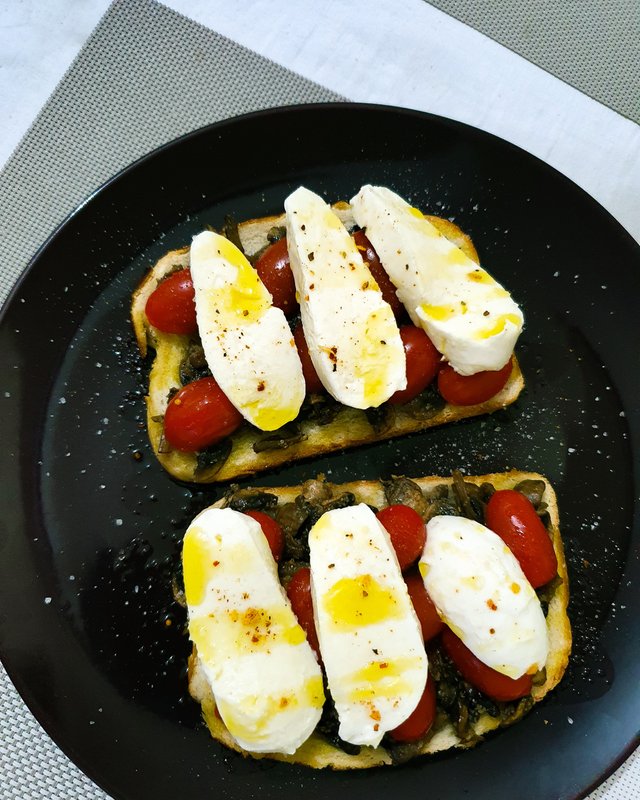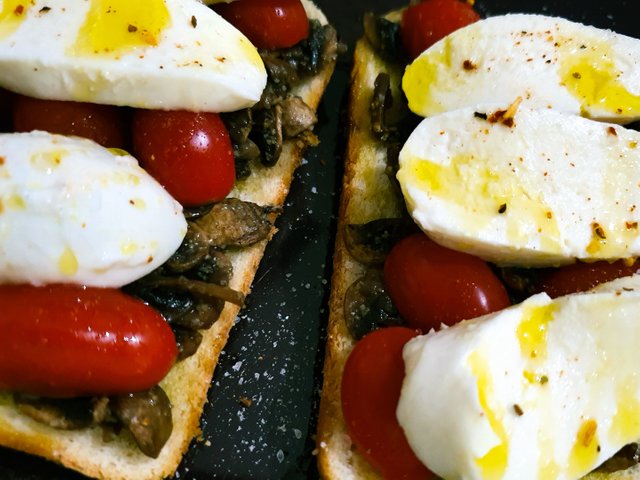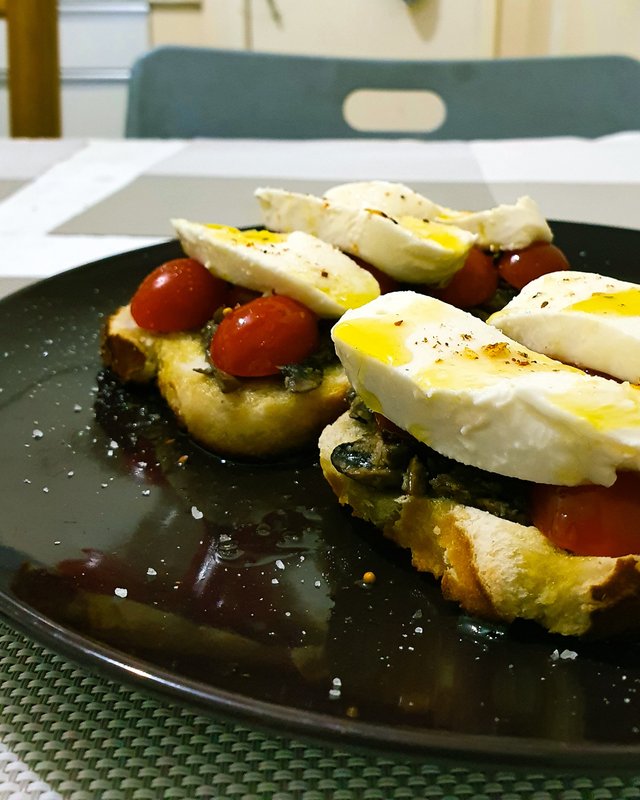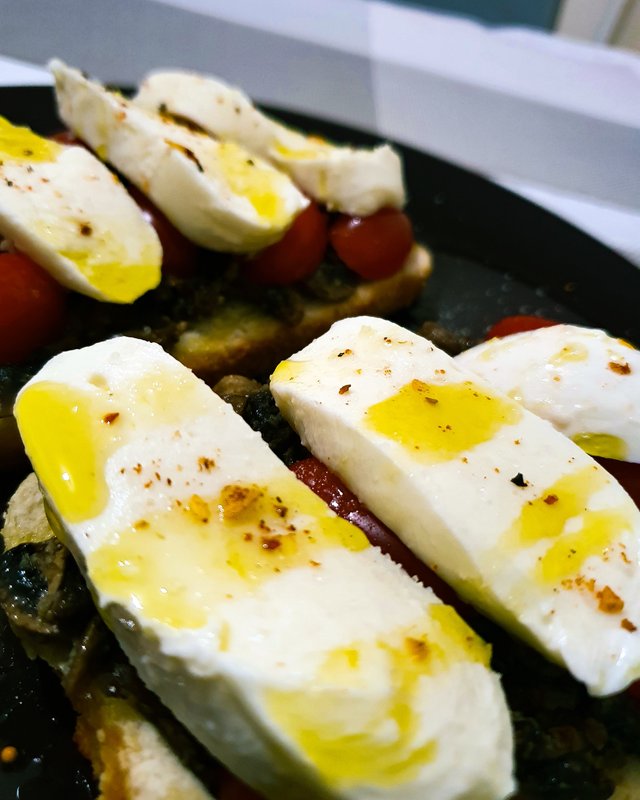 For the Future
So I won't fail with this breakfast mission I will have to stock up on Yogurts and cereals so I will at least have something quick and light that I can have even if really don't want to eat anything at all.
Earn Money by completing simple tasks online
Twitter: http://www.twitter.com/thesassysergio
Instagram: http://www.instagram.com/sergiomendeslife
Snapchat: sergiomendess
TikTok: thesergiomendes
www.semendes.wixsite.com/internetspace