Spanish Tortilla
This was my second time eating a tortilla cooked by a Spanish person and I have to say that this time I actually have enjoyed it a lot more than the first time. Not only was looking and smelling great but it tasted really good.
For many years I have heard about tortillas but I have never tried and when I did try the first time I was not too impressed with it. Since then I haven't tried any other tortillas or was even curious or interested in doing it. Until today, and thankfully because I look at it now with different eyes.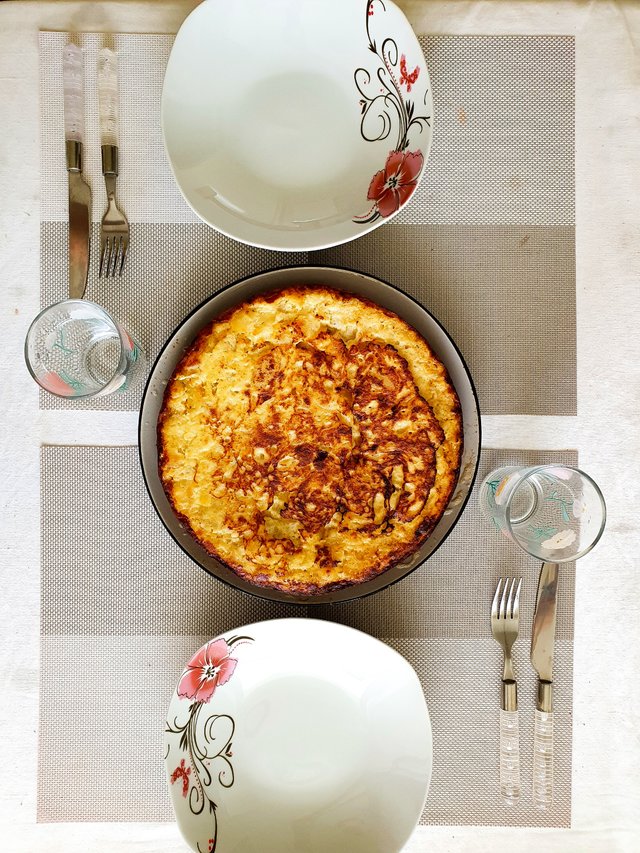 The preparation
Alex have decided to cook tortilla and he invited me to have some. So I have accepted. He have said that it would take a really long time to prepare and to cook it but actually was not that difficult and also it was pretty quick. I was very happy with that because we went for a run in the morning and I was actually starving.
It's been a couple of hours since we finished our meal and I am still here feeling so full like I have ate the whole tortilla by myself. It is a very fulfilling dish.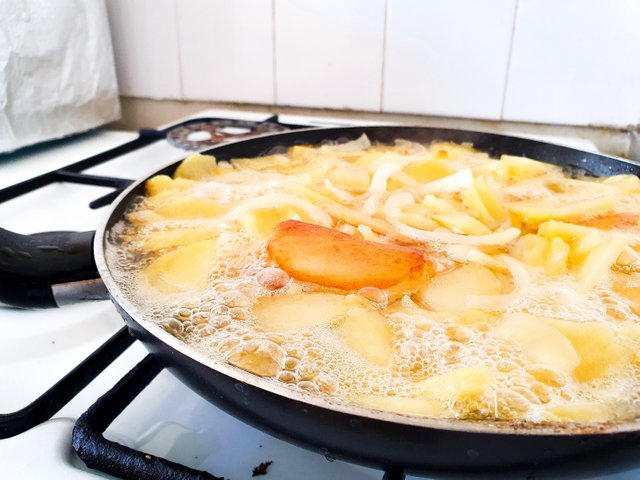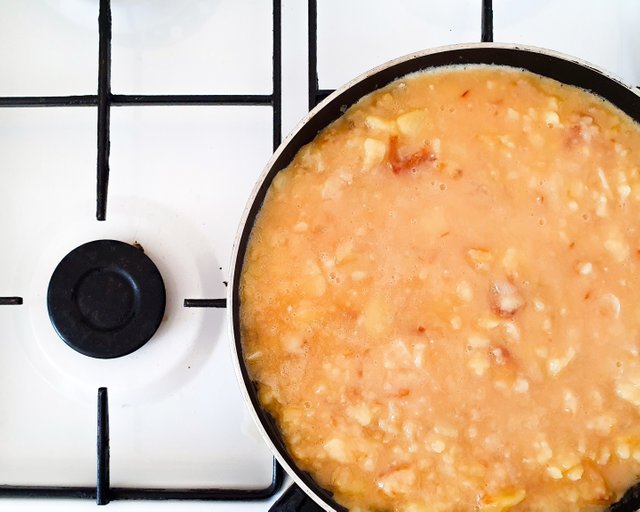 Will try it again
Now that I have tried it for the second time and I have really enjoyed it I will be for sure trying it a couple more times. Since different people cook it different ways. I am not even the biggest fan of potatoes but I didn't mind at all with the potatoes on this tortilla and there were a lot.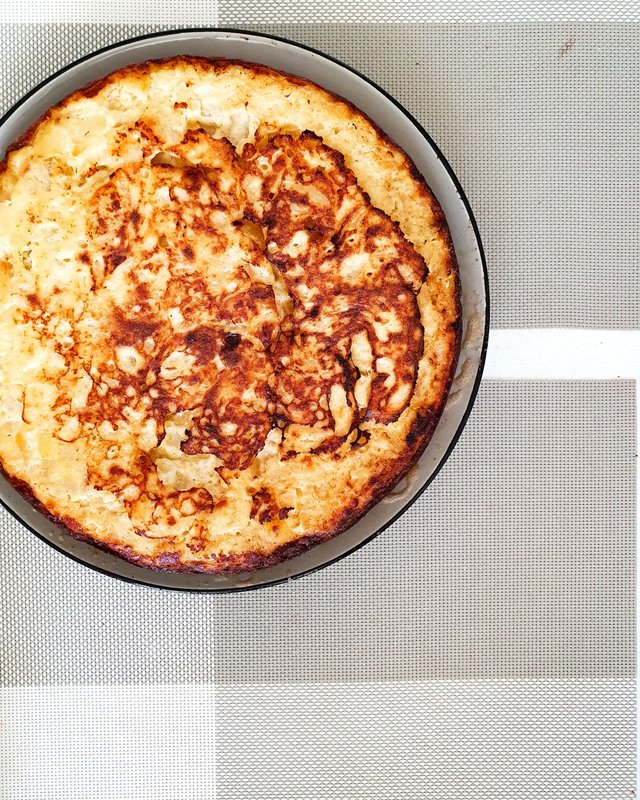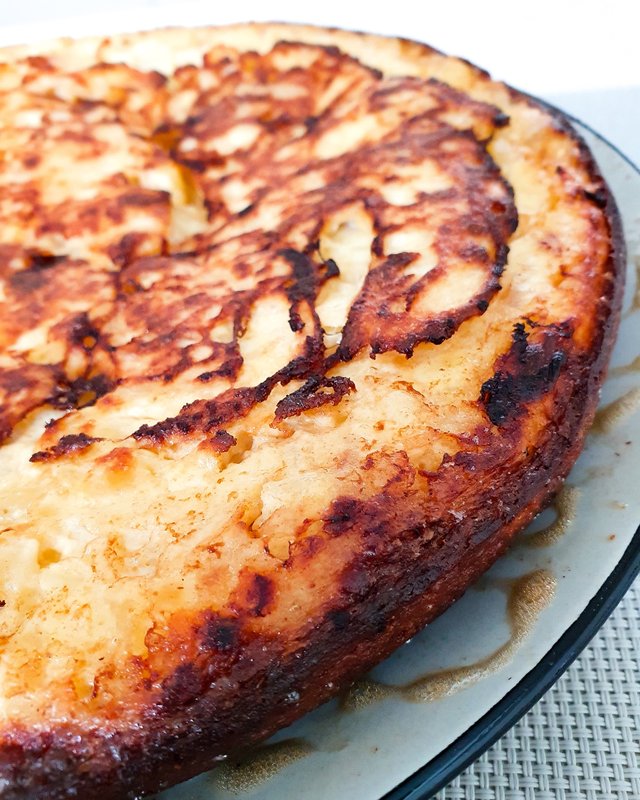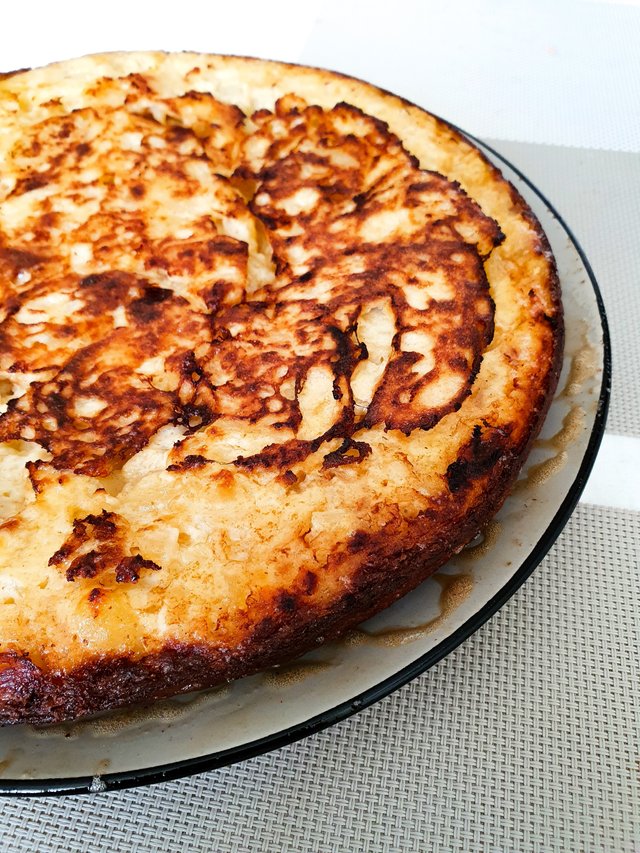 The food and the cook
Here You can see how perfect the slices look like. You also can see the cook ready to attack it while I am still trying to capture some photos to share this awesome meal with You.
I guess now I will have to ask Alex to cook this again one of this days.
Have You ever tried a traditional Spanish tortilla, a homemade one by a Spanish person? If so what are Your thoughts about this dish I am curious to know what do You guys think of it.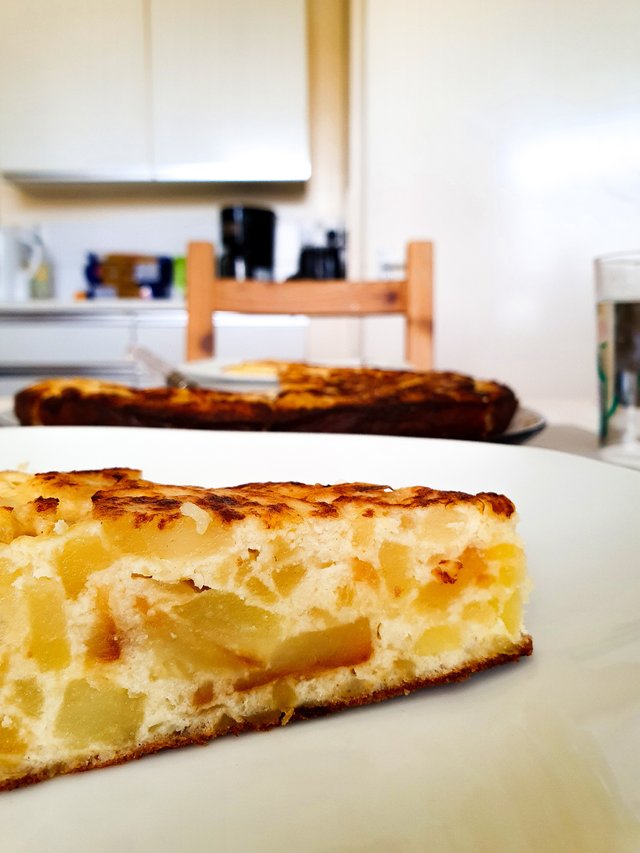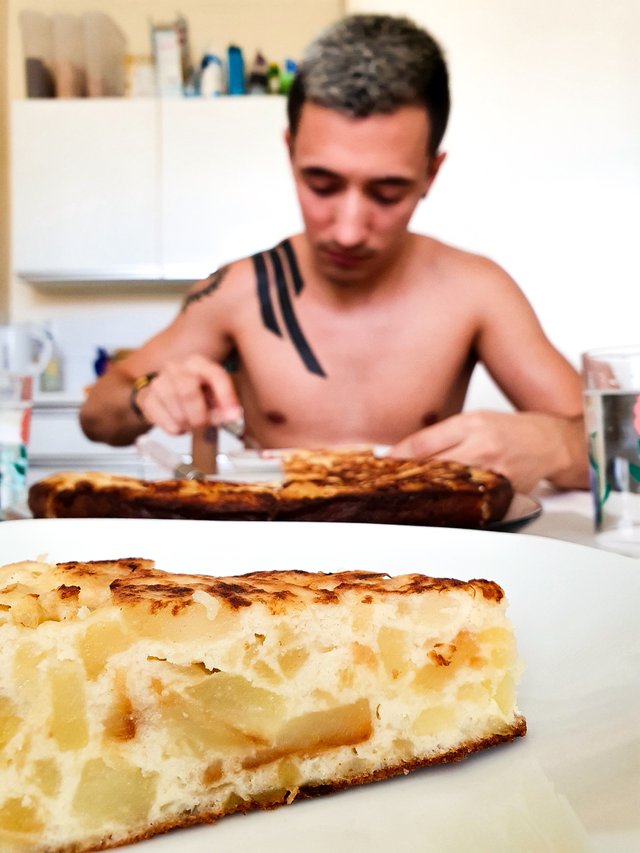 Earn Money by completing simple tasks online
Twitter: http://www.twitter.com/thesassysergio
Instagram: http://www.instagram.com/sergiomendeslife
Snapchat: sergiomendess
TikTok: thesergiomendes
www.semendes.wixsite.com/internetspace