Lemongrass Banquet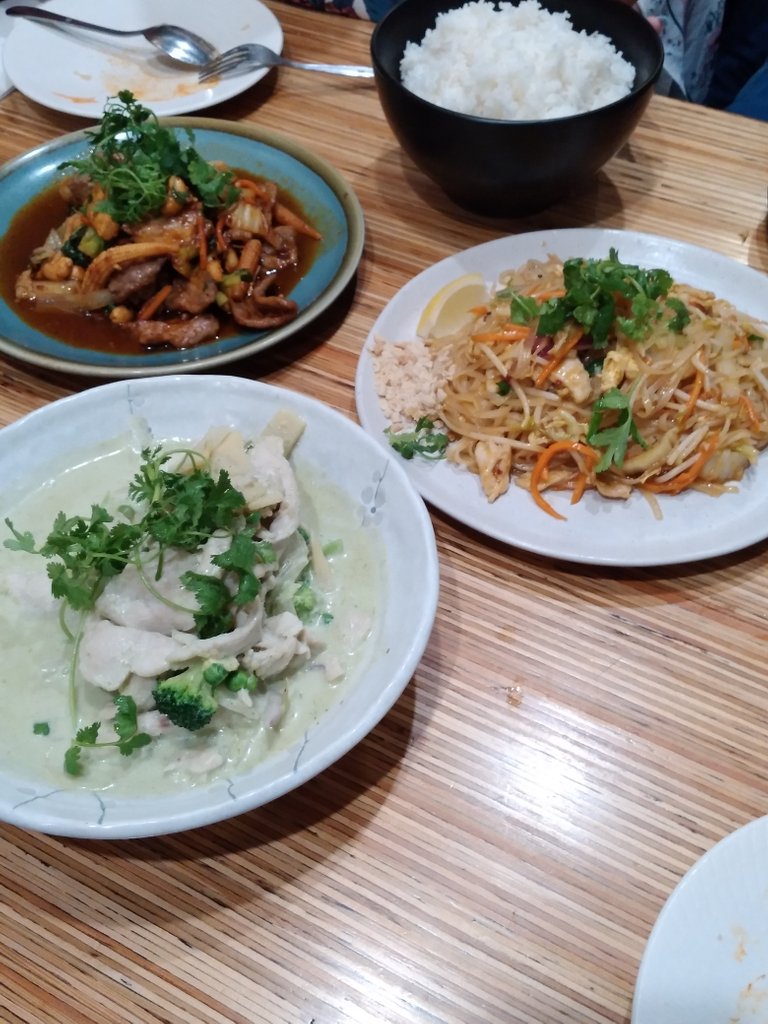 The Banquet
I was busy working online when I got a notification from a good friend, Dave, whom I hadn't seen in a few months.
It was an invitation to catch up with Dave, his girlfriend Michelle and another friend, Steve, that I hadn't seen in nearly 2 years!
The Get-Together
When we get together, hilarity often ensues.
Normally, Dave and Michelle will pick me up and we'll drive into the city of Adelaide where we'll meet Steve.
With Dave and Michelle there's usually some drama as to why they are running late. Tonight it was a combination of an adventurous 3 year old who found his way outside via an opened screen door and halfway up their street and a very sick dog. The dog is OK now and the child safely inside being babysat by his older sister.
We were running late to the meeting, but it was a casual thing on a Saturday night, so Steve didn't mind too much.
As per usual it was largely unorganised; meet in the city and see where the night takes us.
Dave has a sensative palate, so we tend to avoid anywhere too spicy. We're working on it though and he is slowly expanding his tastes to include a wider variety of foods.
Lemongrass Restaurant
We decided to to walk down Rundle Street, checking for available restaurants that didn't seem too crowded, checking their outside menus to see what took our fancy.
It didn't take long before decided on the Lemongrass Restaurant. It was mostly packed but luckily, there was a table for four free.
Perfect.
We ordered a few drinks each and investigated the menu while we waited.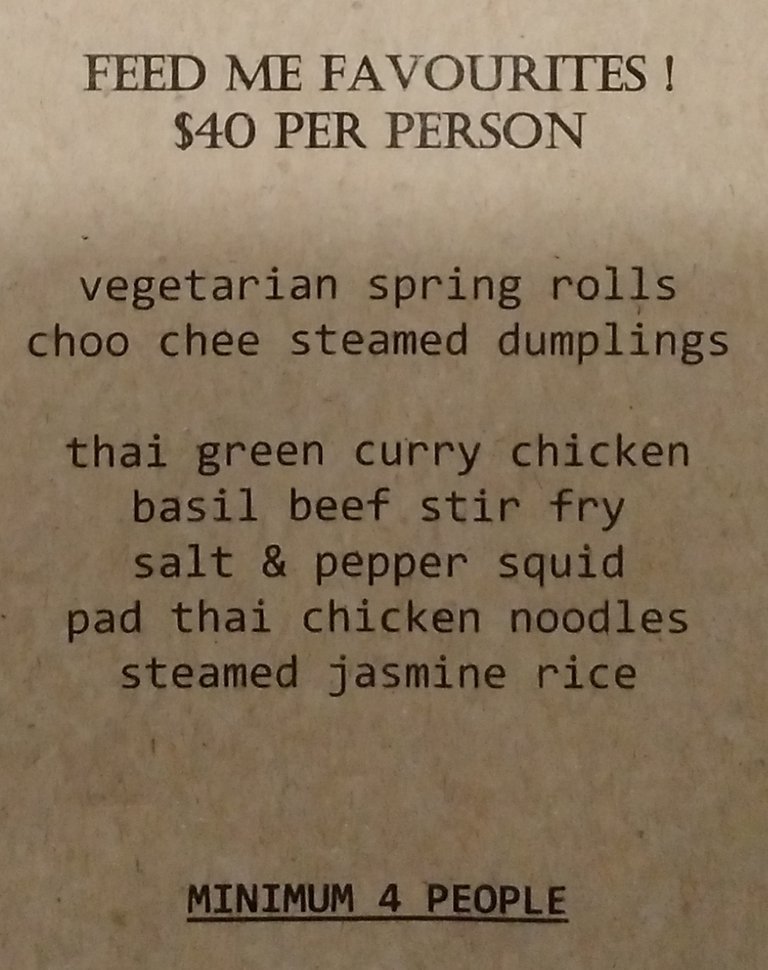 Banquet for four people
We decided to go for the Feed Me Favourites! banquet. It turned out to be AU$40 each and the price of the drinks.
The Entree
There were two entree items;
vegetarian spring rolls
and
Choo Chee steamed dumplings
.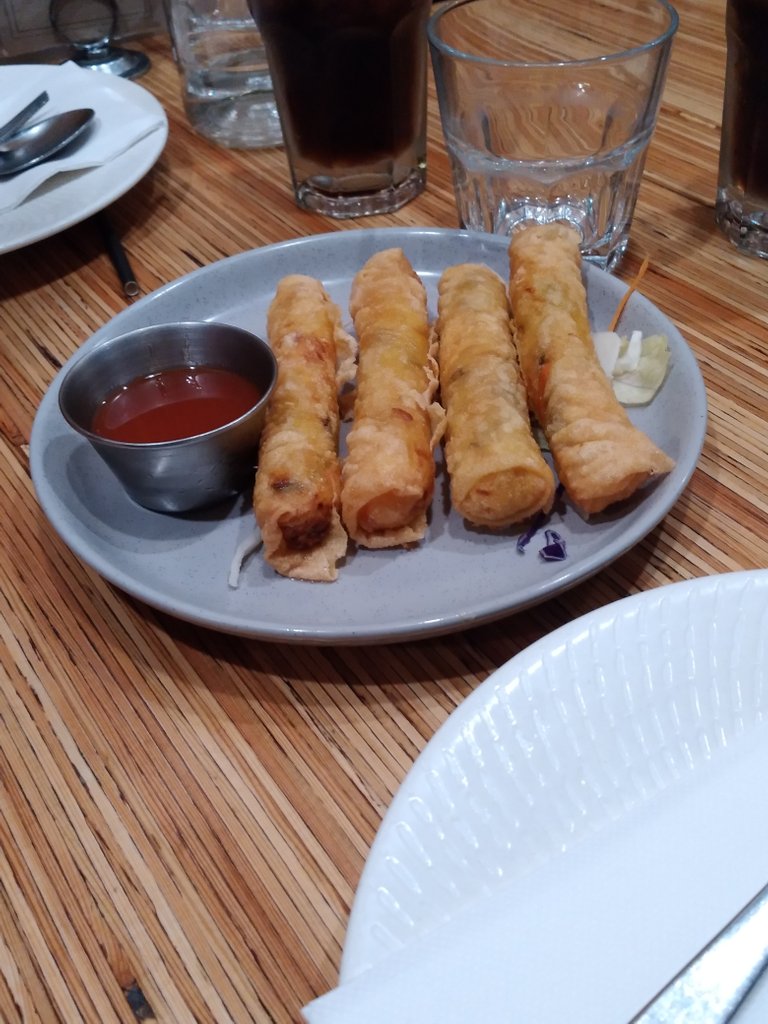 Vegetarian spring rolls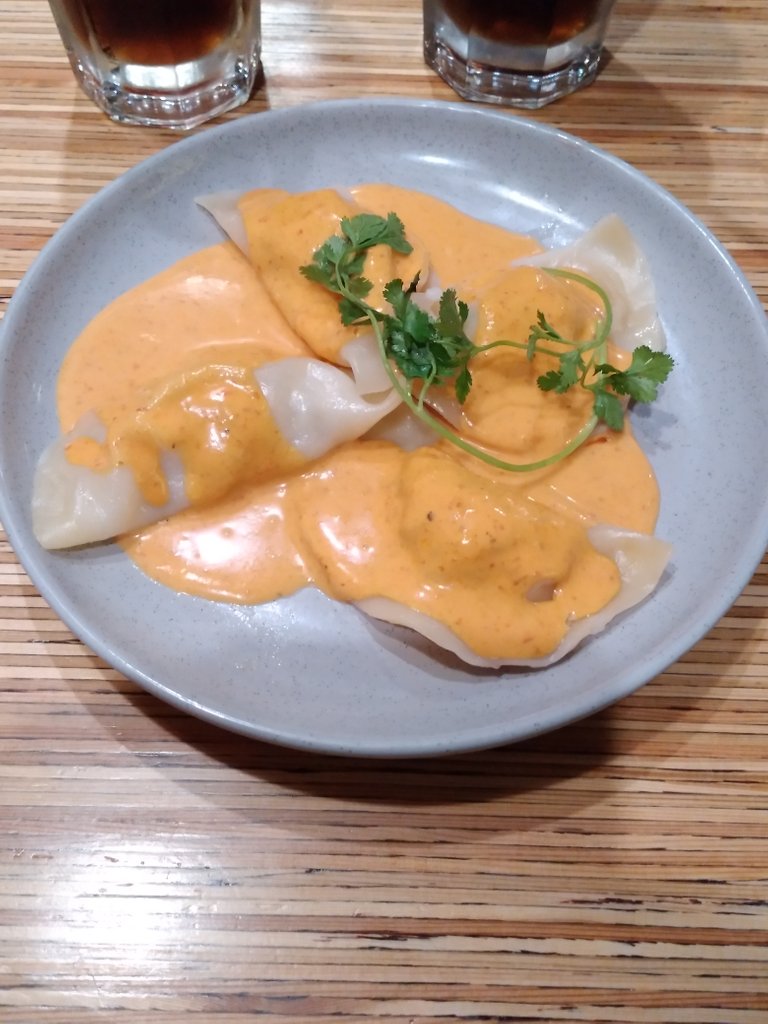 Choo Chee steamed dumplings
There were plenty of unrepeatable in-jokes that were both dirty and suggestive surrounding the spring rolls and the dumplings.
The Main Course
It took a while but eventually the main course meals were brought out.
First up was the Thai Green Chicken Curry.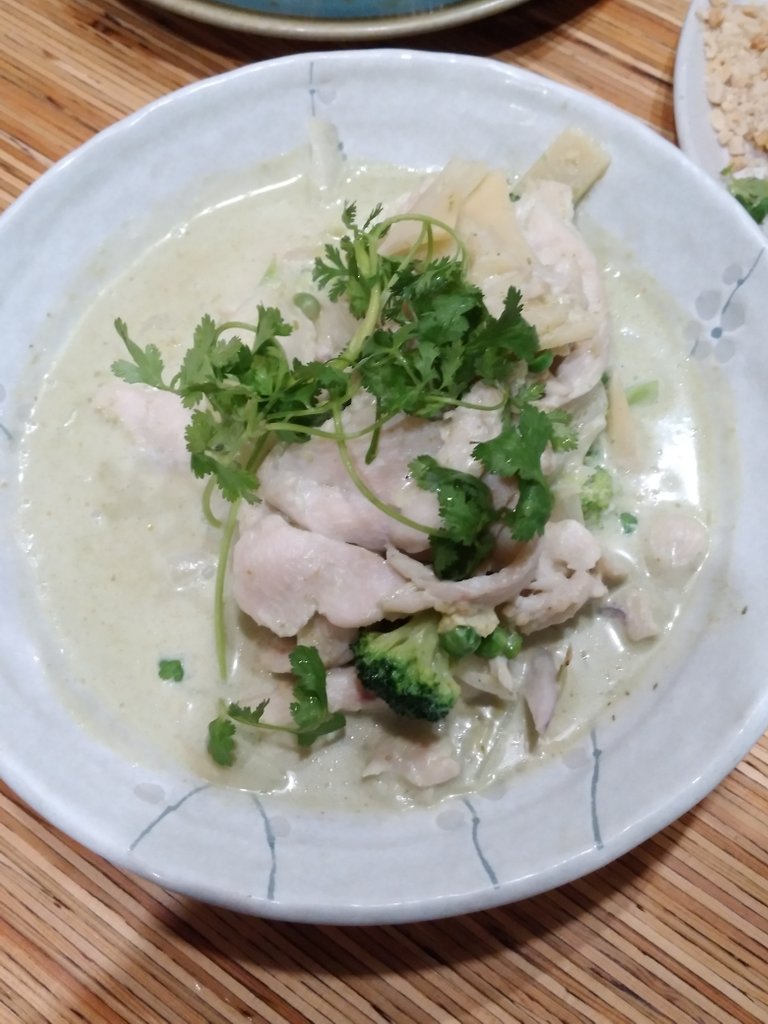 Thai green chicken curry
Next up was the
Pad Thai Chicken Noodles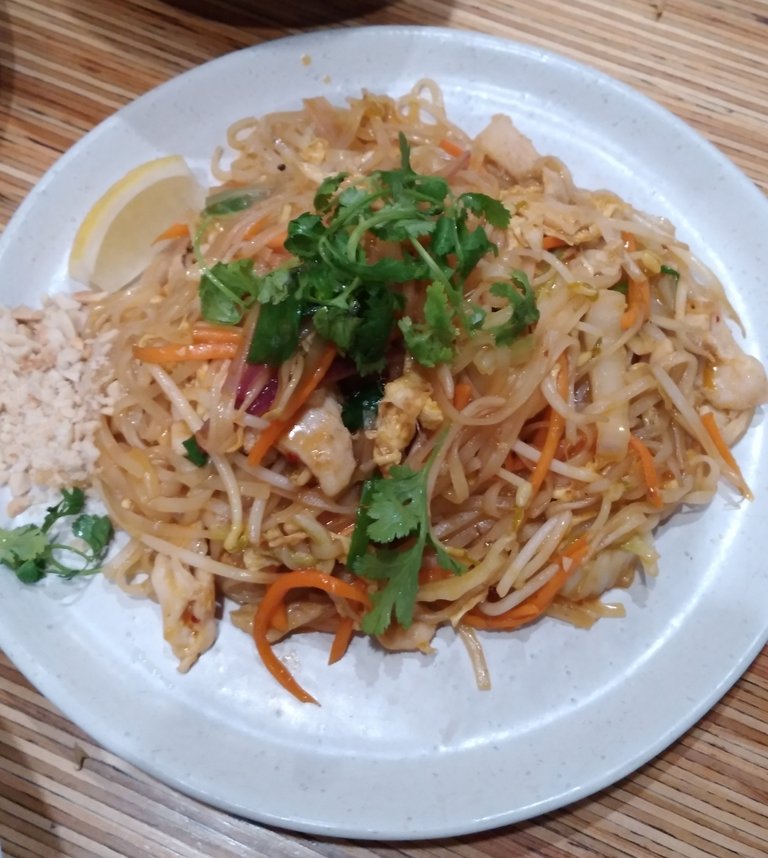 Pad Thai chicken noodles
This was followed up by the Basil Beef Stir Fry the Salt and Pepper Squid and the steamed rice.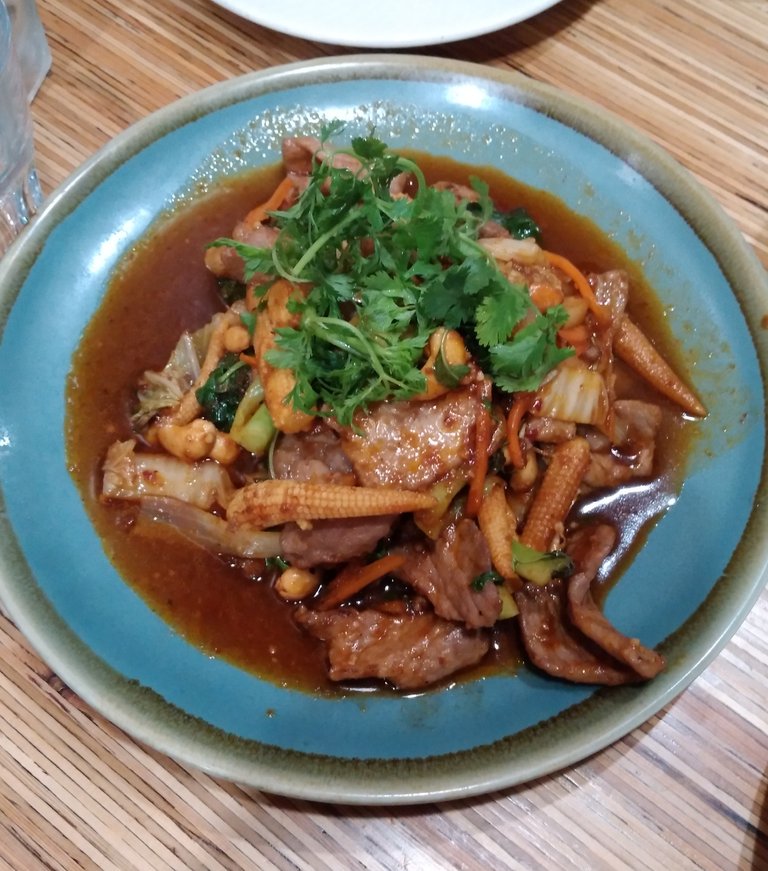 Basil beef stir fry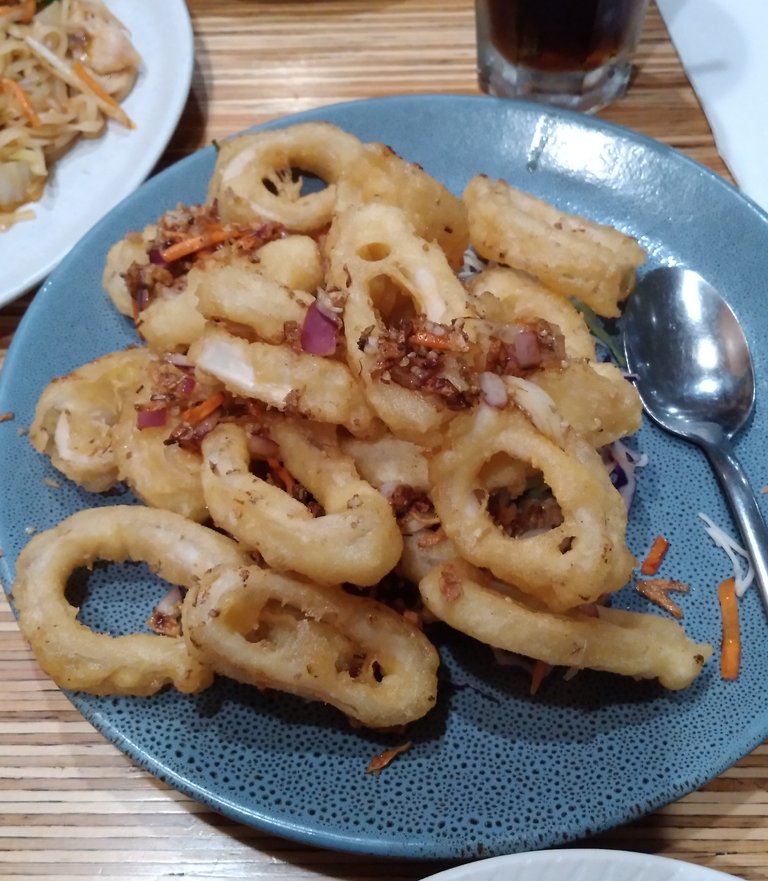 Salt and pepper squid
The main meals came out all at once and we all juggled plates and bowls to get an equal share of each meal. Michelle is allegic to peanuts (and all nuts really, no dirty jokes please! Lol.) so had to avoid one of the dishes.
It was a great night, at a great restaurant and if you ever get the chance to go in the city of Adelaide, it's worth checking out.
In terms of value for money, I felt it could have been slightly cheaper given the popularity of the restaurant, but the meal was certainly filling and one I would easily partake in again if the opportunity arose again.
The night was over all too quickly, and we headed back to the carpark. Steve lives in the southern suburbs, while Dave, Michelle and I live in the north. We said our goodbyes and drove off in separate directions.
Good food and good friends equal a good night.
Thank you for reading.
Until next time, see you in the kitchen!
Shaidon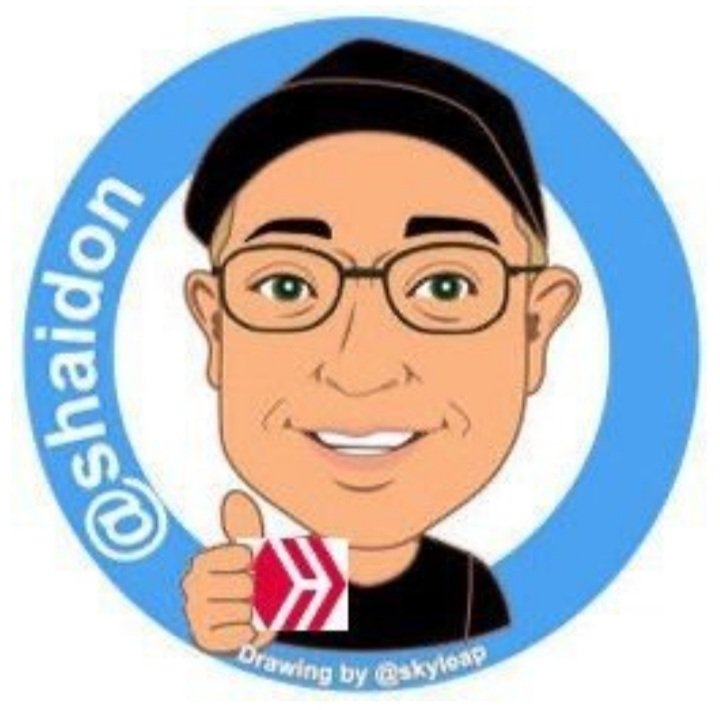 Shaidon's Seal Of Approval
All photos are my own.