Hey there fellow FFF fans! It has been a while since I've entered this competition, and it's high time that I return, don't you think?
In the past I have struggled to come up with new ideas for entries, and often I have felt that I couldn't produce a quality post within the deadline and then given up.
Should I focus on one single food or should I highlight all the food in a single meal?
How can I compete with some of the gourmet food made in other people's kitchens?
Enough!
Paralysis by analysis!
Let's keep things simple and fun!
And what couldn't be more simple and more fun than Fish and Chips on a Friday night? Right?
The days are starting to become chilly and the nights freezing, as we in the Southern Hemisphere edge ever closer to officially being in Winter.
Meals that warm me up the most are now a priority, and there's nothing quite like a hot piece of fish passing my lips to keep the frost at bay!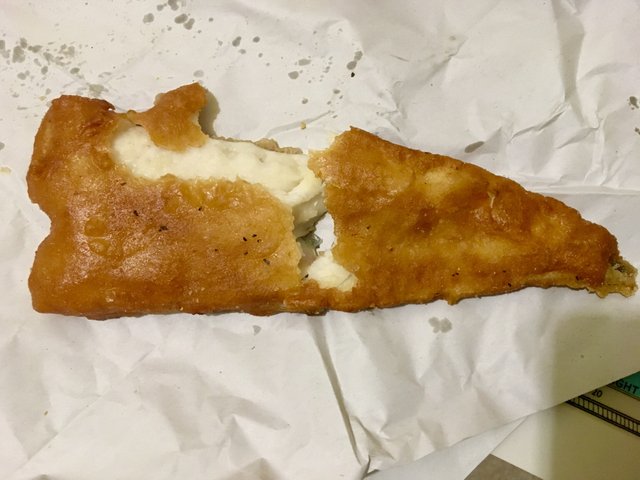 Hot fish, battered to perfection. Mwah!
My nearest Fish and Chip shop is only a few minutes drive down the road, but I prefer to walk. It's a great way to build up an appetite and also burn off a few calories before stacking them on again. Rather than going down the main road, I have discovered that if I take a few backstreets I can avoid having to wait at traffic lights to cross the road.
Last year, the fish and chip shop closed down, seemingly permanently and I had avoided the area out of a lack of need to be there. On a whim a few weeks ago, I decided to see if any of the other shops had remained opened.
Much to my pleasant surprise, the fish and chip shop had been reopened, and I was informed by one of the beautiful young ladies that work there that they'd been opened for the last 8 months. Some of the previous staff are still there, so my assumption is that they must have bought the business from the previous owner.
The newly refurbished store has a new sign, paintwork and a massive television so you can watch the news while you're waiting.
It wasn't long before I had a warm bundle of goodies in my hands, as I said "Thank you, have a good night!" and I proceeded to walk home again.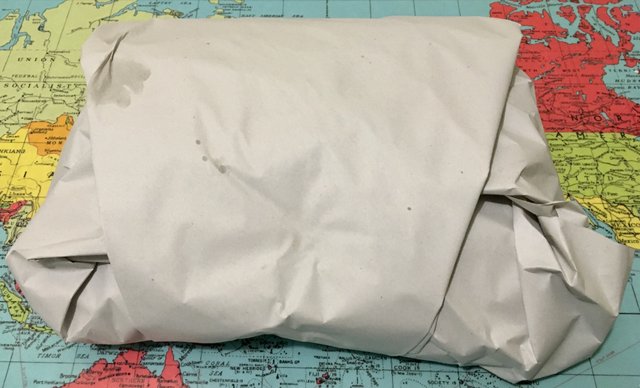 What could be in this bundle of joy?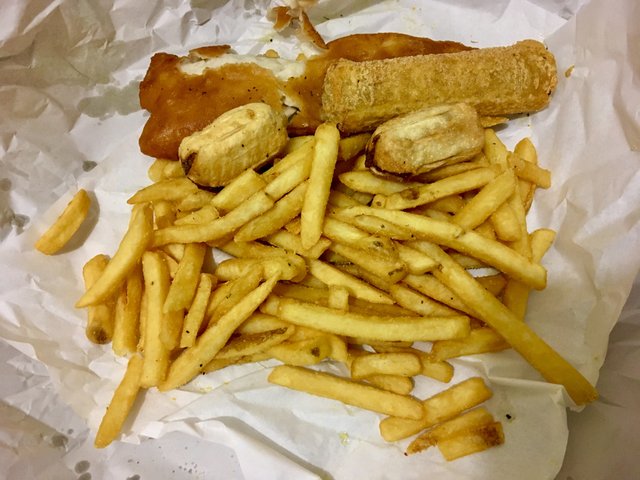 Hot chips, fish, dim sims and a Chiko Roll
Dim Sims
The humble Dim Sim
Dim Sims are an Australian delicacy, sometimes found in New Zealand, and are an adaption to Chinese dumplings or dim sum.
They are meat, mostly pork, and vegetables in a dumpling style wrapping.
They can be steamed or deep fried.
There's many different varieties, but I prefer the Australian deep fried version.
(But they are all amazing!)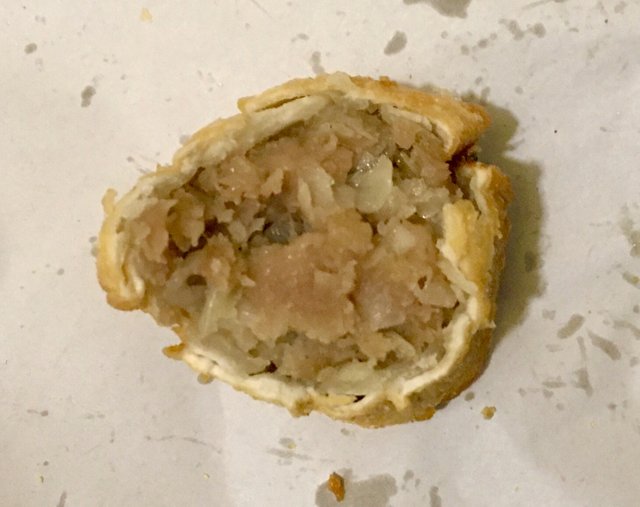 Dim sim interior
You can find out more from the Wikipedia page here
https://en.wikipedia.org/wiki/Dim_sim
Chiko Rolls

The iconic Chiko Roll
The good old Chiko Roll, is another Australian delicacy.
Made with cabbage, barley, carrot, green beans, beef, beef tallow, wheat cereal, celery and onion then wrapped in a tube of pastry and deep fried.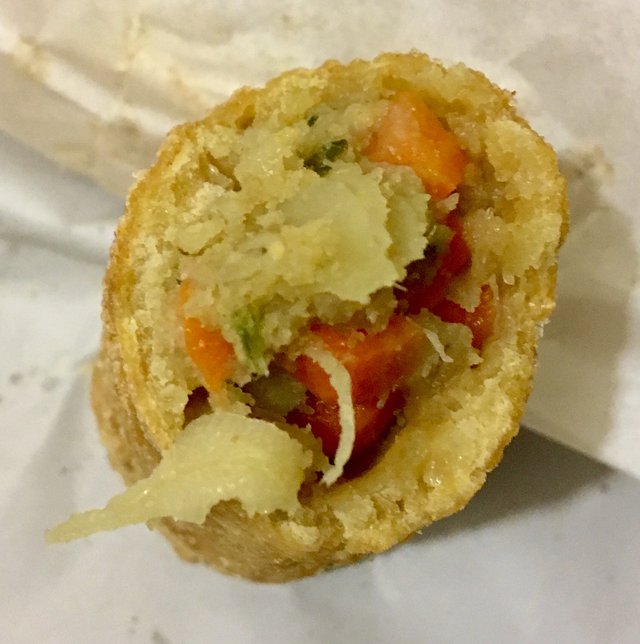 Chiko Roll interior
If you want to find out more the Wikipedia page is here: https://en.wikipedia.org/wiki/Chiko_Roll
As if this meal wasn't enough, I had one of these two pieces of Belgian Chocolate Cake.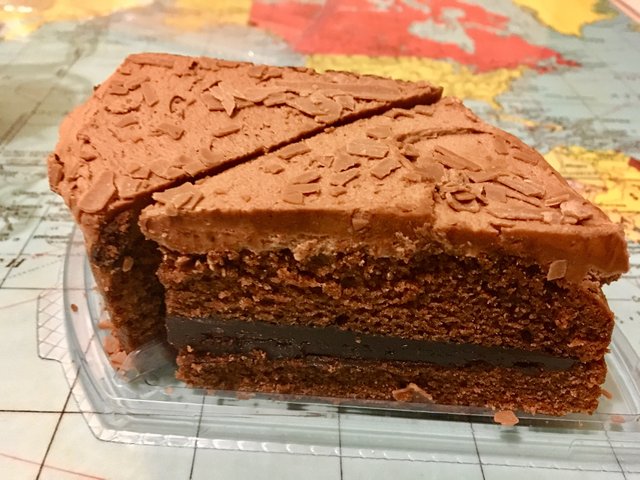 Belgian Chocolate Cake
Don't worry, I'll be eating fruit tomorrow... (wink) Chuckle.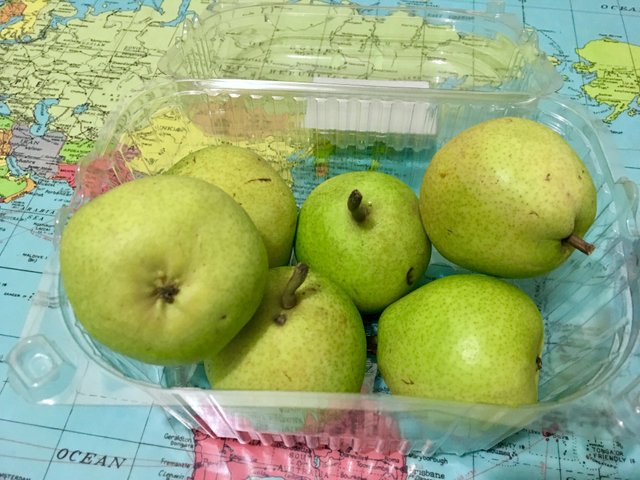 Small pears
Thank you for reading this.
Until next time, look after yourselves and I'll see you in the kitchen!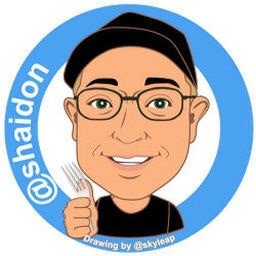 Shaidon's Seal Of Approval