I missed eating Jackfruit. For those who don't know, Jackfruit is a fruit tree that has a sweet and delightful taste. A relative family of breadfruit, fig and mulberry. commonly grows in tropical countries, specifically southeast asia.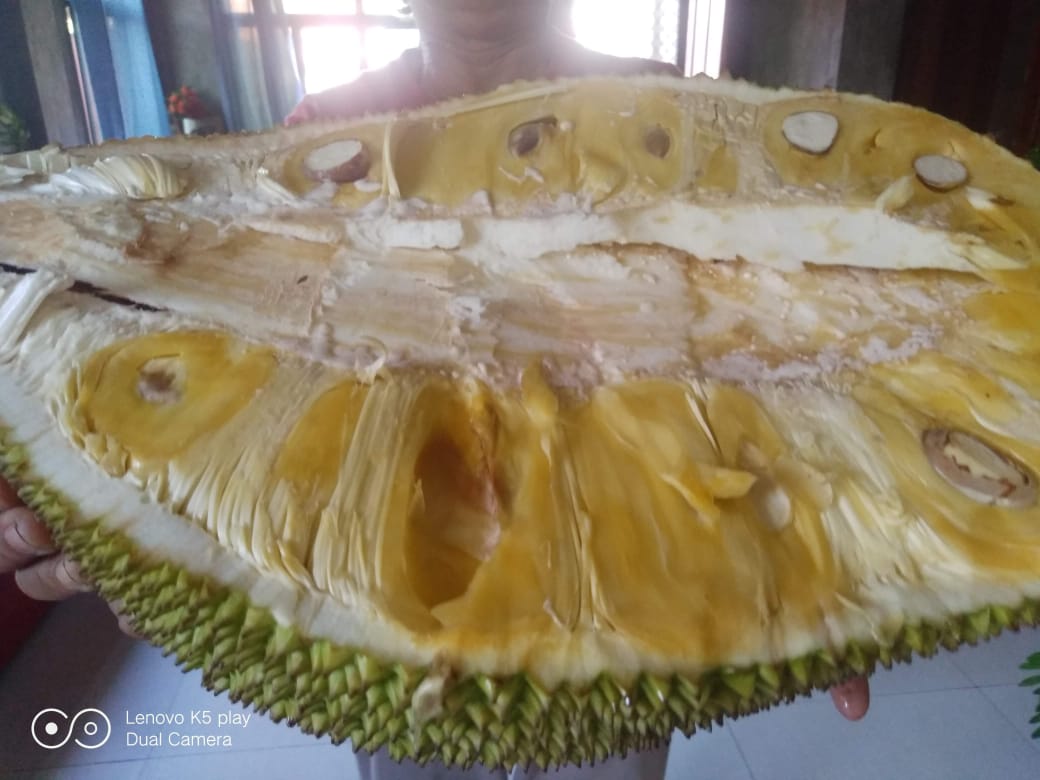 It's sweet and juicy flesh can be eaten raw or can be added with sweets or dish.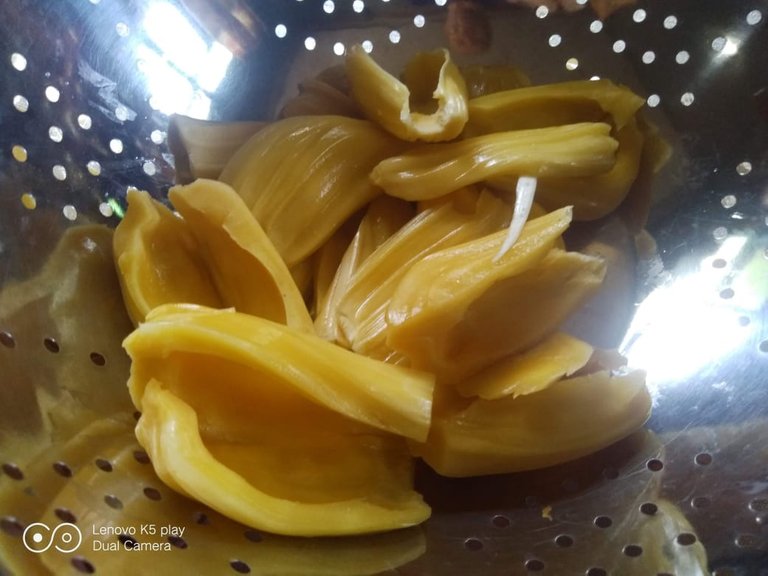 Lovely with fruit salad, too.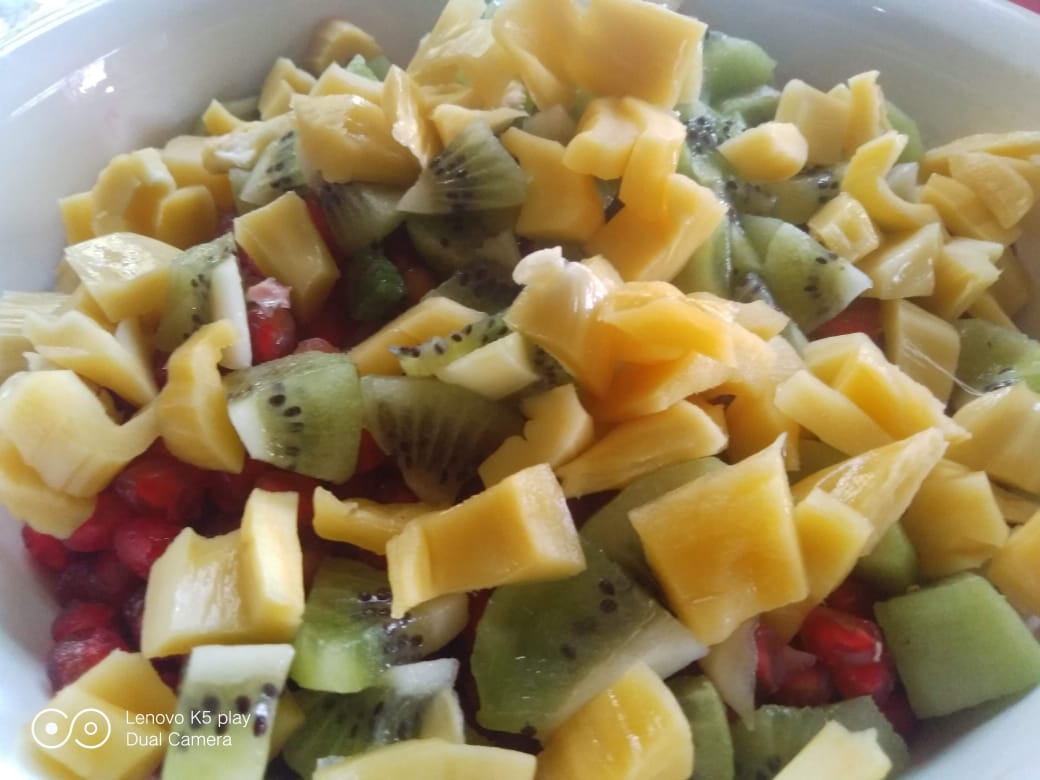 In the Philippines, we used it for additional filling to make a special Banana spring roll. And yes, it's heavenly delicious.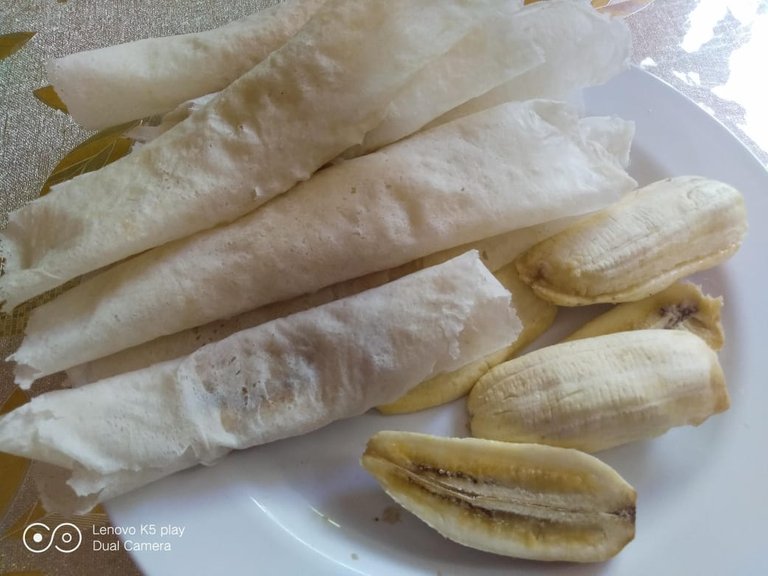 Cold and sweet, Mix shaved ice (Halo-halo) with Jackfruit. Basically, Anything with Jackfruit is scrumptious.
When unripe, It taste different and is not eaten raw, it's white flesh when unripe can be cooked as a vegetable dish. It's seeds are edible, Jackfruit seeds are high in protein while the meat is rich in fiber. I usually boil or roast the seeds. It gives you an earthy neutral flavor.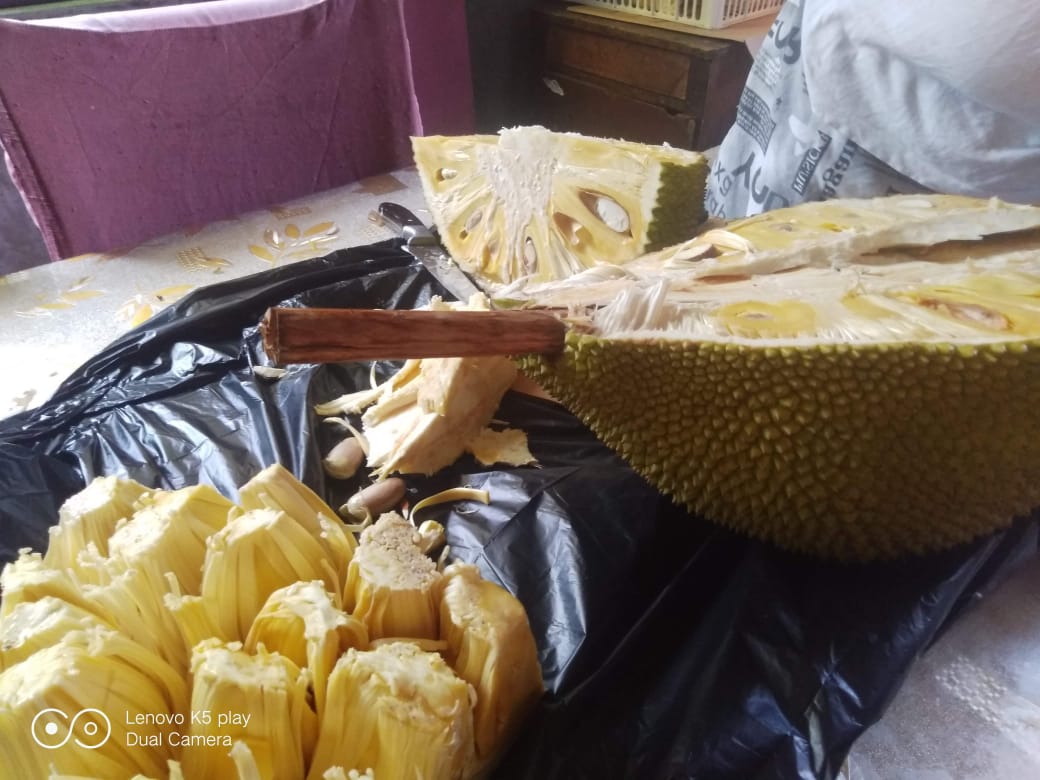 I remember this giant Jackfruit gifted for my husband @mr-neil. It's massive! It serves 3 families. It's abundant during our visit.
Here is my sister in law trying to get all the meat.
Thank you for dropping by.
Have a nice day!