Pinakbet is a Filipino vegetable dish from the north of the Philippines. It consists of varied local vegetables commonly grown in the backyard such as bitter gourd, eggplant, okra, squash, sweet potato and many other vegetables.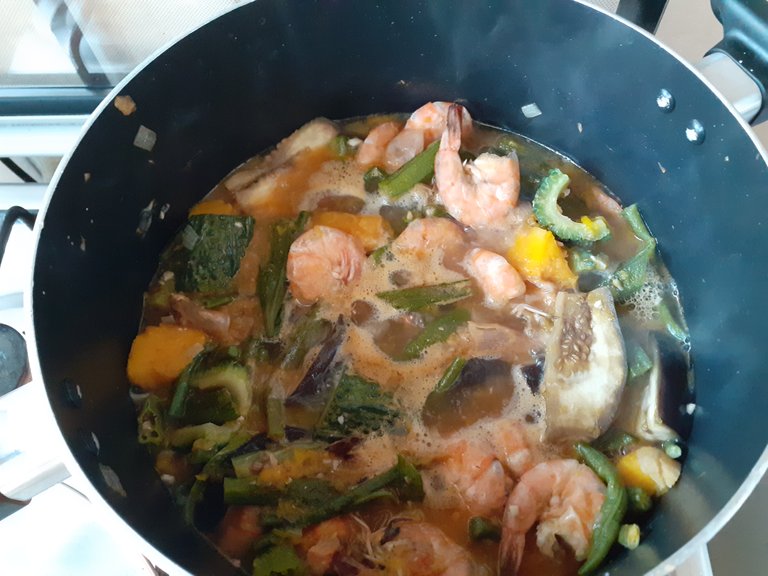 This dish can also be accompanied with grilled or fried fish, and meat such as beef or pork. In this recipe, I choose to cook it with prawns, it adds more savoury flavor from the juice (head part) of the prawns.
Ingredients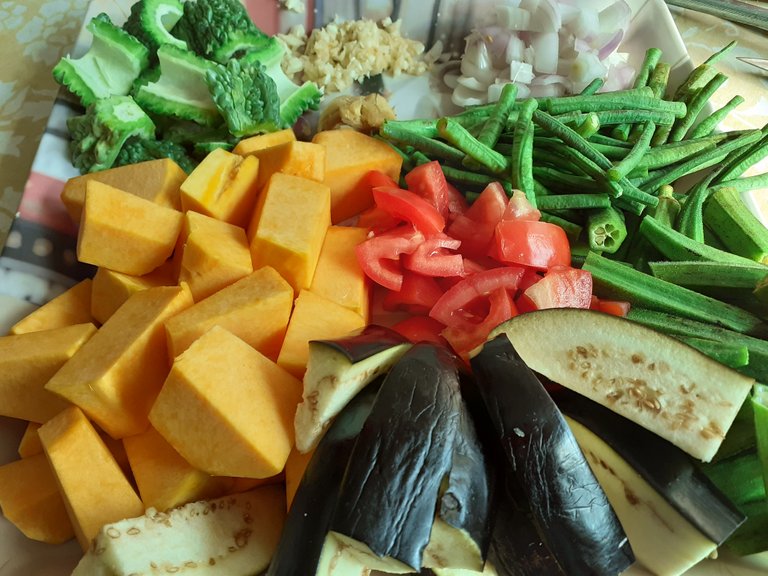 Onion
Garlic
Ginger
String beans
Eggplant, wedged
Bitter gourd, sliced
Tomatoes, quartered
Squash, sliced
Okra, top and tail
Water, 1-2 cups
Shrimp paste or fermented fish
Preparations
In a preheated pan, Add oil and saute garlic ginger and onion.


Add the squash, tomatoes and shrimp paste, Stir well.


Add the water and let it boil and simmer.


Place the remaining vegetables, cover with lid and cook for a few minutes..


Lastly, Add the prawns and cook until it changes in color.


Adjust your seasoning and serve warm with rice.
A complete meal. Tasty, healthy and budget friendly. See you for more recipes.
Thank you for coming. Have a wonderful day.