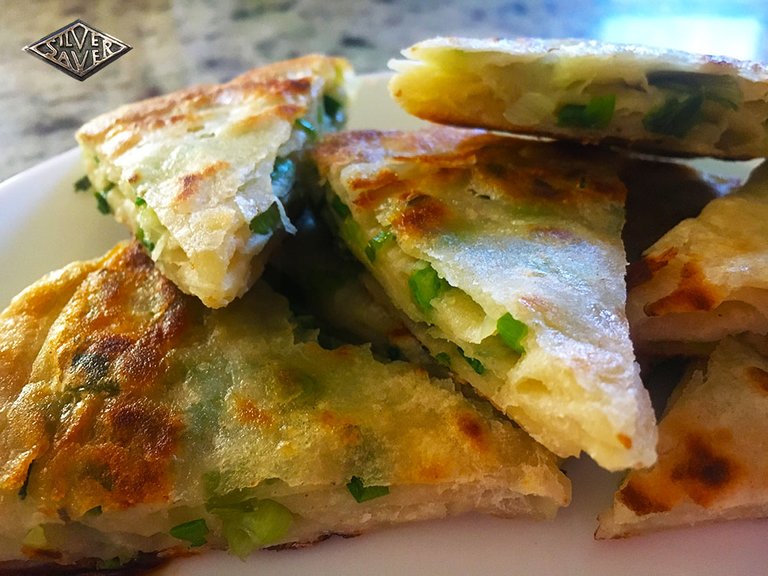 To make the pancakes, all you need are four basic ingredients: flour, water, scallions, and salt.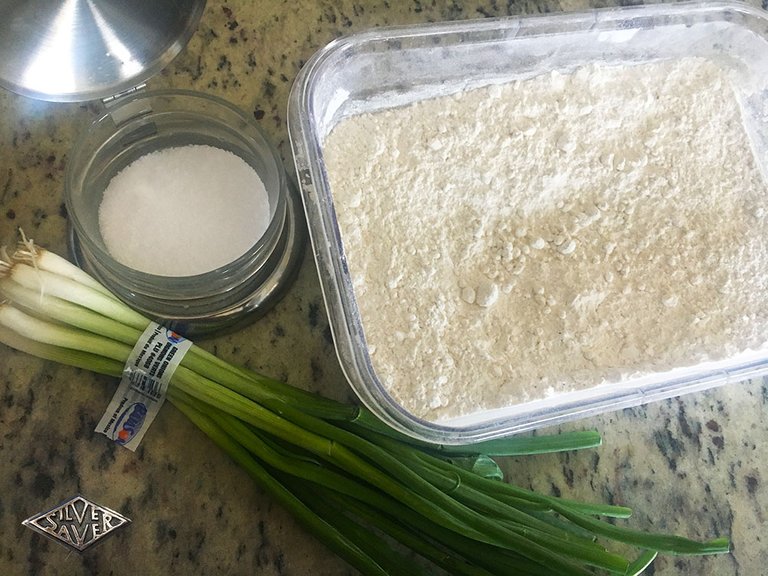 PANCAKES
2 cups all-purpose flour
1 teaspoon Kosher salt
3/4 cup water
1 tablespoon toasted sesame oil
⅓ vegetable oil
⅓ sesame oil
1 bunches scallions, thinly sliced
3 tablespoons vegetable oil
---
Prepare ingredients by chopping scallions & mixing the dough.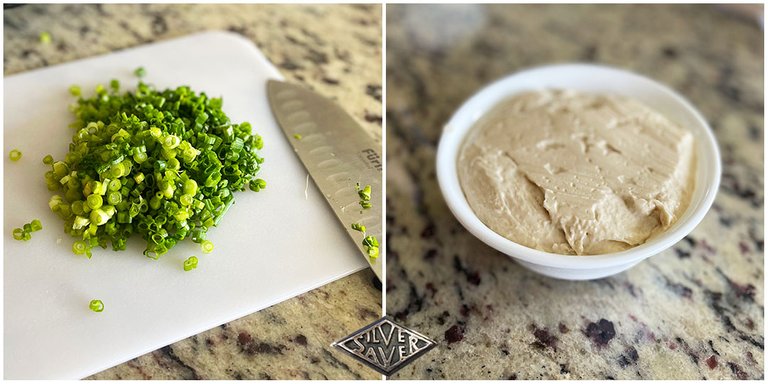 ---
Mix the vegetable oil & sesame oil for brushing the dough.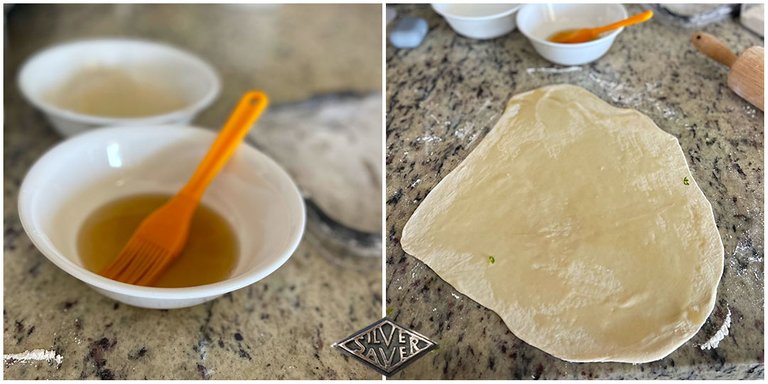 ---
Put ample scallions on the dough then roll it like so.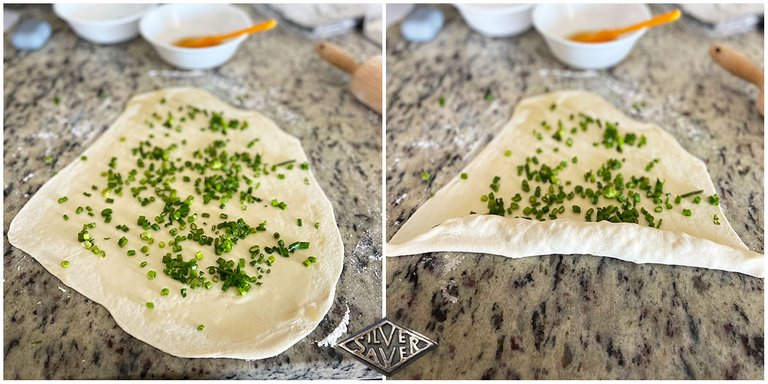 ---
Roll the dough tight, coil it up, then flatten with the rolling pin.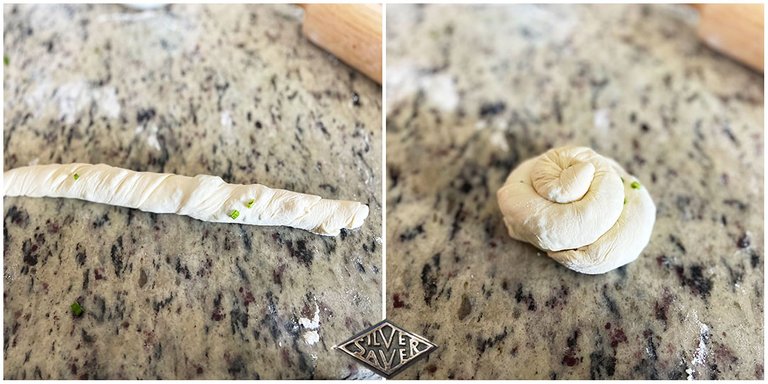 ---
Cook it about 4 minutes per side in a lightly oiled pan.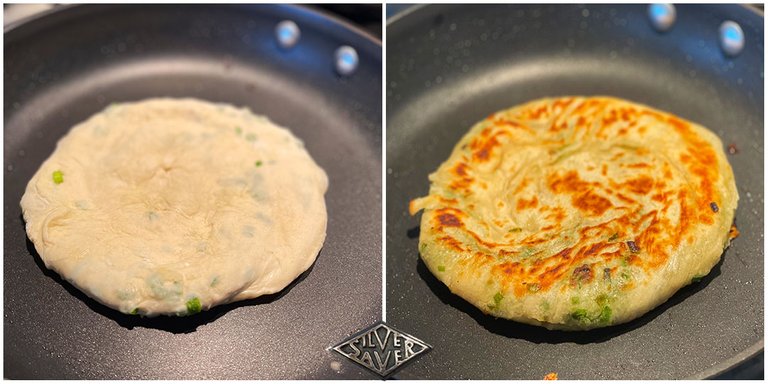 ---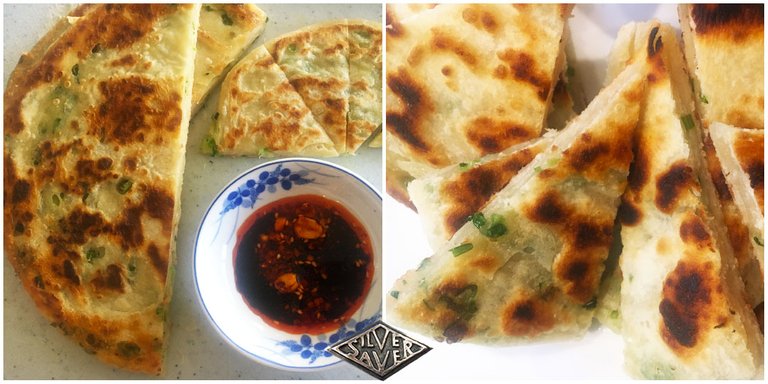 ---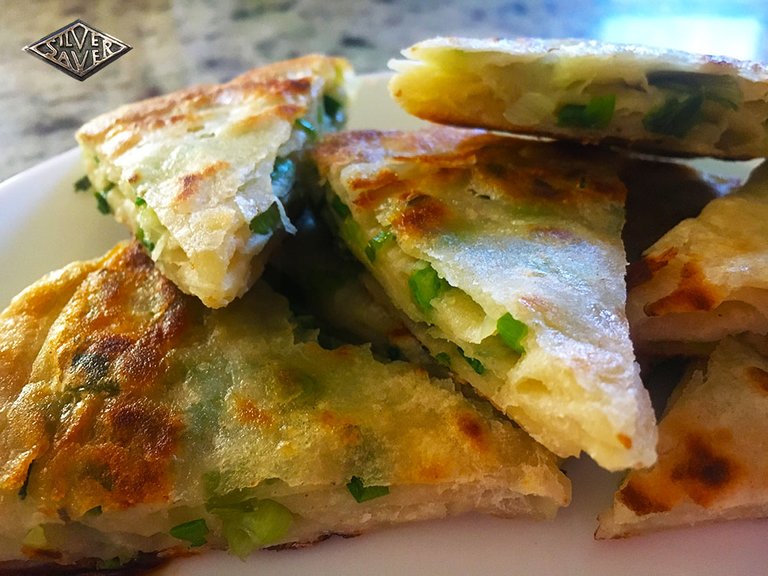 ---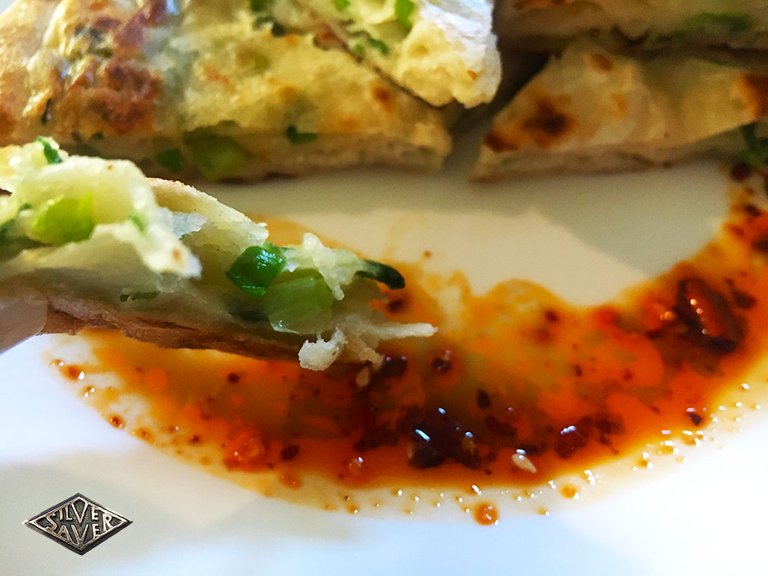 ---
I used easy sauce of 3 tablespoons unseasoned rice vinegar, 2 tablespoons soy sauce, 1 teaspoon chili oil, and ¼ teaspoon crushed red pepper flakes.
YUM!
😍#ilikeitalot!!! 😍

All photos, gif and videos were taken by me using my iPhone6 unless specified otherwise.
Make it an awesome day!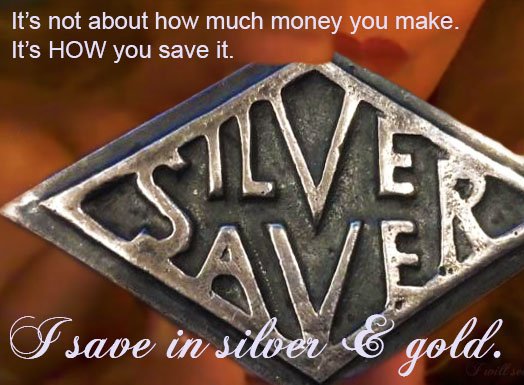 Thank you for stopping by to view this article. I post an article daily, and I hope to see you again soon!
Hugs and Kisses 🥰🌺🤙!!!!
---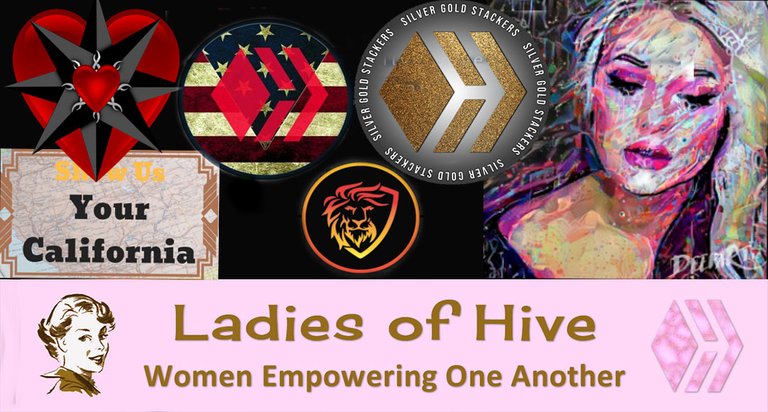 Would you like to support The Ladies of Hive Community?
Consider giving a delegation!
25 HP - 50 HP - 100 HP - 150 HP - 200 HP - 500 HP - 1000 HP - 5000 HP
---

Project Designer: @arcange

---