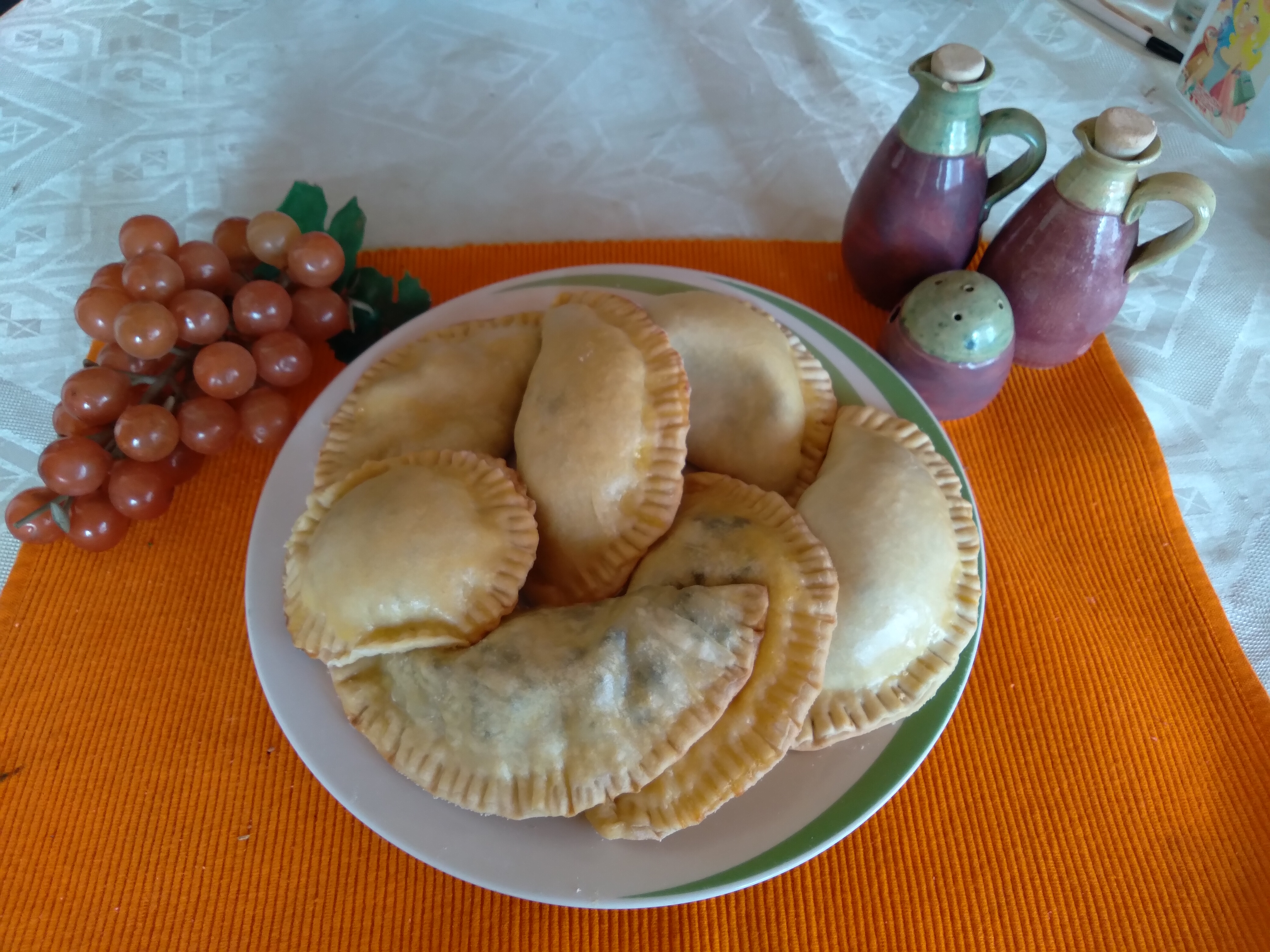 Un cordial saludo a todos los miembros de la colmena, en este maravilloso día, quiero compartir con todos esta deliciosa receta, pastelitos al horno rellenos de espinacas y queso guayanés, una delicia para el desayuno, la cena o para compartir en un día de pícnic en el parque bajo la sombra de un árbol.
Esta receta puede prepararse con días de antelación, congelarse en la nevera y hornearse.
A cordial greeting to all the members of the hive, on this wonderful day, I want to share with everyone this delicious recipe, baked pastries filled with spinach and guiana cheese, a delight for breakfast, dinner or to share on a picnic day in the park under the shade of a tree.

This recipe can be prepared days in advance, frozen in the refrigerator and baked.
---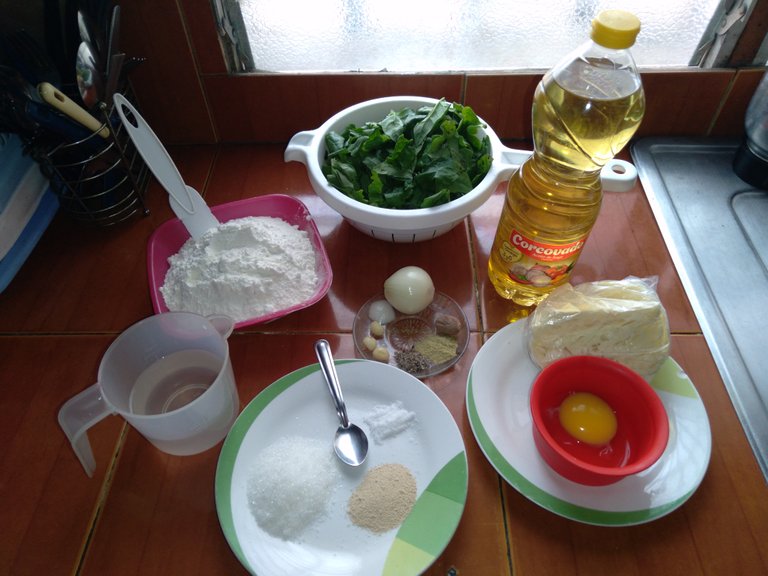 INGREDIENTES / INGREDIENTS
Para la masa
250 gramos de harina de trigo leudante
2 cucharaditas de levadura granulada
8 gramos de azúcar
1 cucharadita de sal
2 cucharadas de aceite
175 ml de agua tibia
1 yema de huevo
For the dough

250 grams of leavening wheat flour
2 teaspoons of granulated yeast
8 grams of sugar
1 teaspoon salt
2 tablespoons of oil
175 ml of warm water
1 egg yolk
Para el relleno
1 taza grande de hojas de espinacas bien lavadas
125 gramos de queso guayanés
3 dientes de ajo
1 cebolla mediana
1 cucharadita de condimento
1 cucharadita de nuez moscada molida
3 cucharadas de aceite para freir
Sal y pimienta al gusto.
For the stuffing

1 large cup of well-washed spinach leaves
125 grams of guiana cheese
3 cloves of garlic
1 medium onion
1 teaspoon of seasoning
1 teaspoon of ground nutmeg
3 tablespoons of frying oil
Salt and pepper to taste.
---
COMENZAMOS LA PREPARACION / WE START THE PREPARATION
Elaboracion de la masa paso a paso / Dough elaboration step by step
---
Paso N° 1 / Step N° 1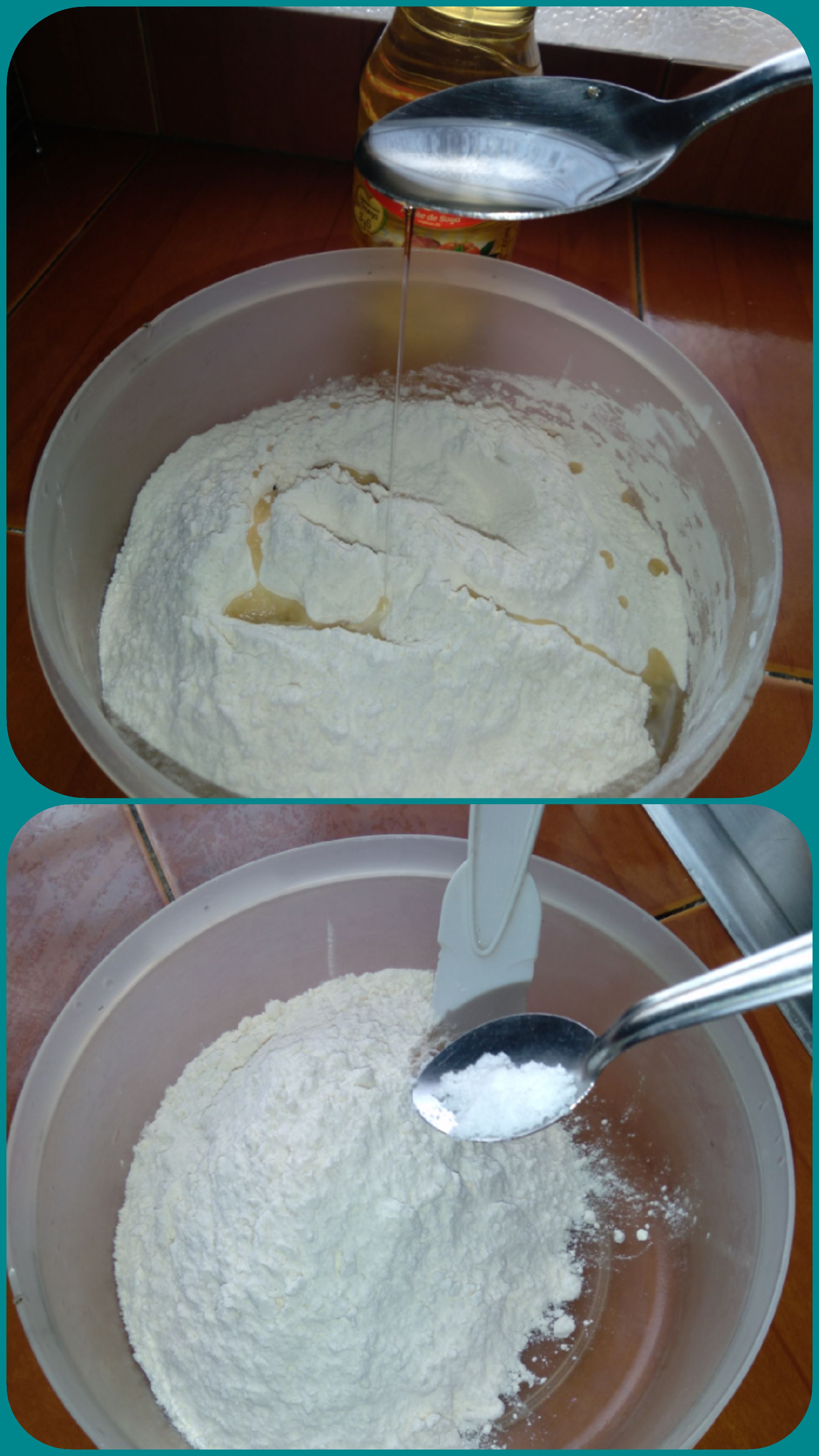 En un bol colocar la harina de trigo, la sal y el aceite, mezclar y reservar.
In a bowl place the wheat flour, salt and oil, mix and set aside.
---
Paso N° 2 / Step N° 2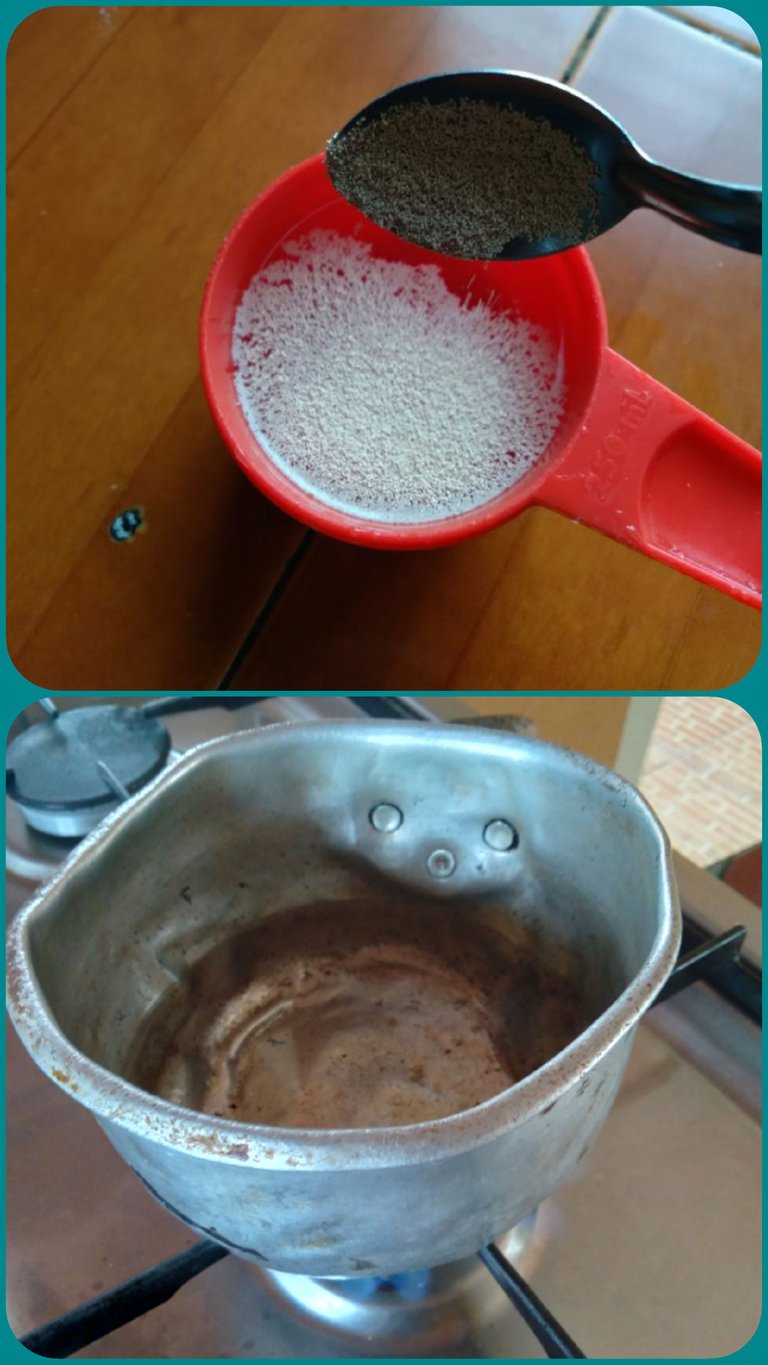 En la estufa, colocar una olla con el agua y calentar, remover y agregar la levadura granulada hasta que se disuelva.
In the stove, place a pot with the water and heat, remove and add the granulated yeast until dissolved.
---
Paso N° 3 / Step N ° 3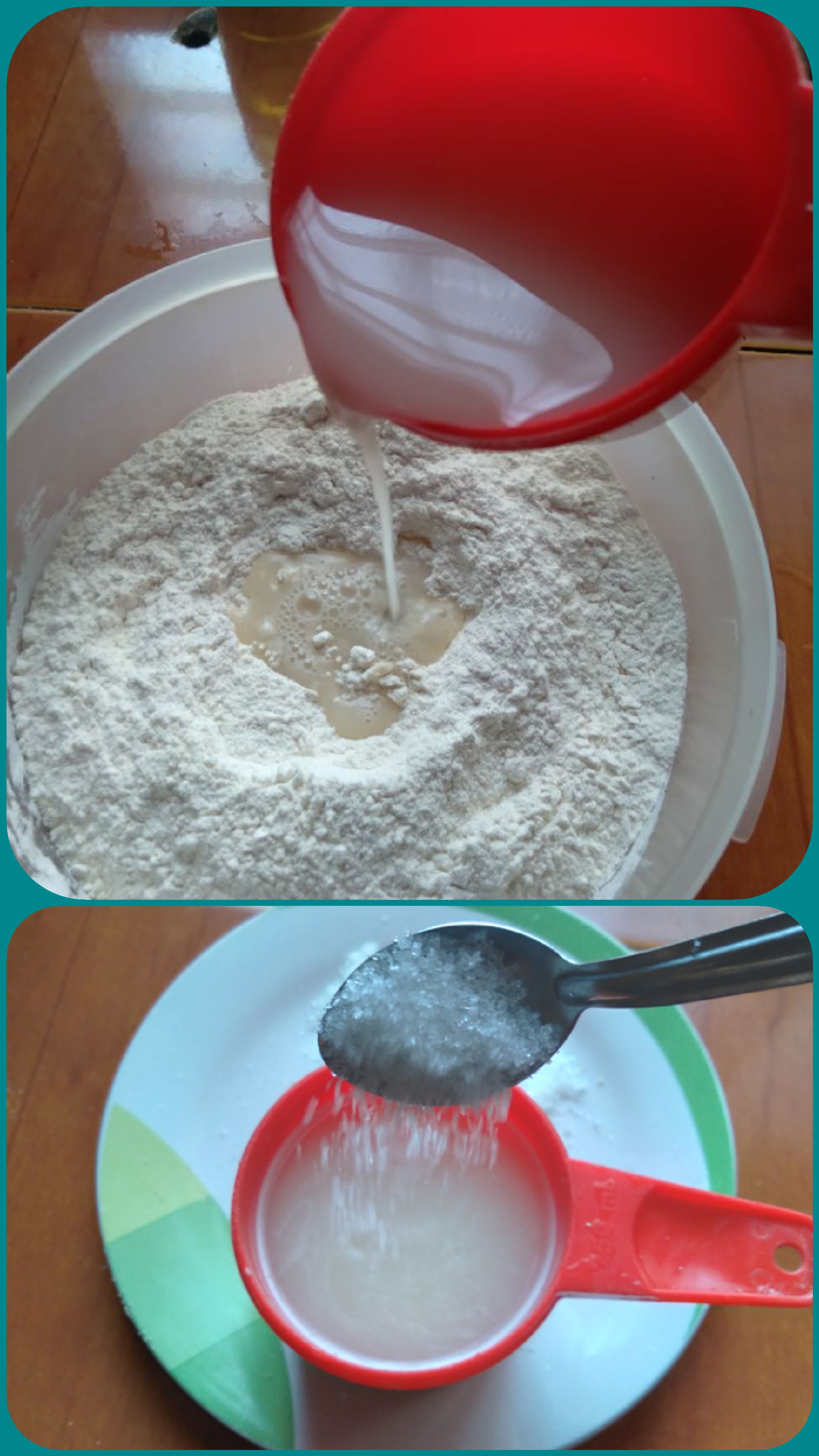 Añadir el azúcar para que se disuelva muy bien e incorporar la mezcla a la harina reservada.
Add the sugar to dissolve very well and incorporate the mixture to the reserved flour.
---
Paso N° 4 / Step N ° 4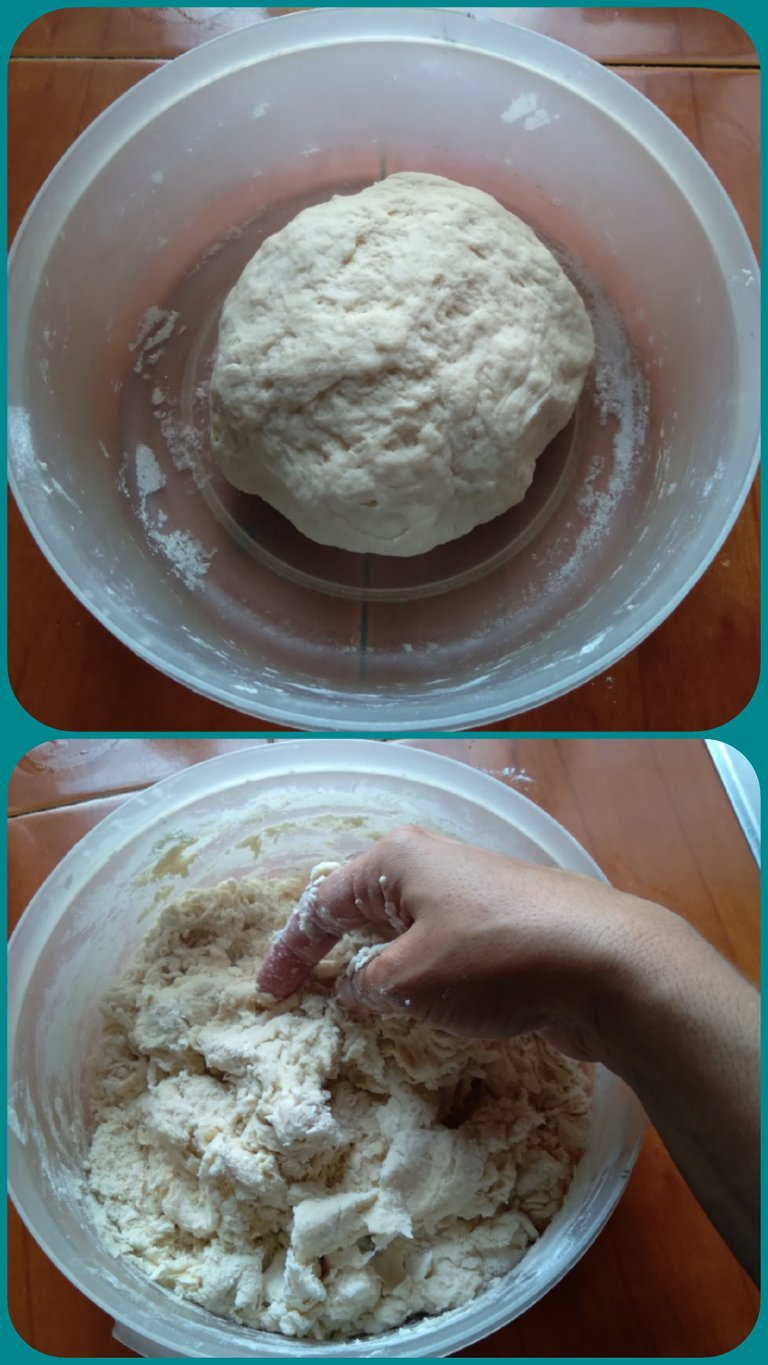 Amasar y combinar todos los ingredientes hasta obtener una masa suave, tapar y reservar.
Knead and combine all the ingredients until a smooth dough is obtained, cover and set aside.
---
Elaboracion del relleno paso a paso / Elaboration of the filling step by step
Paso N° 1 / Step N ° 1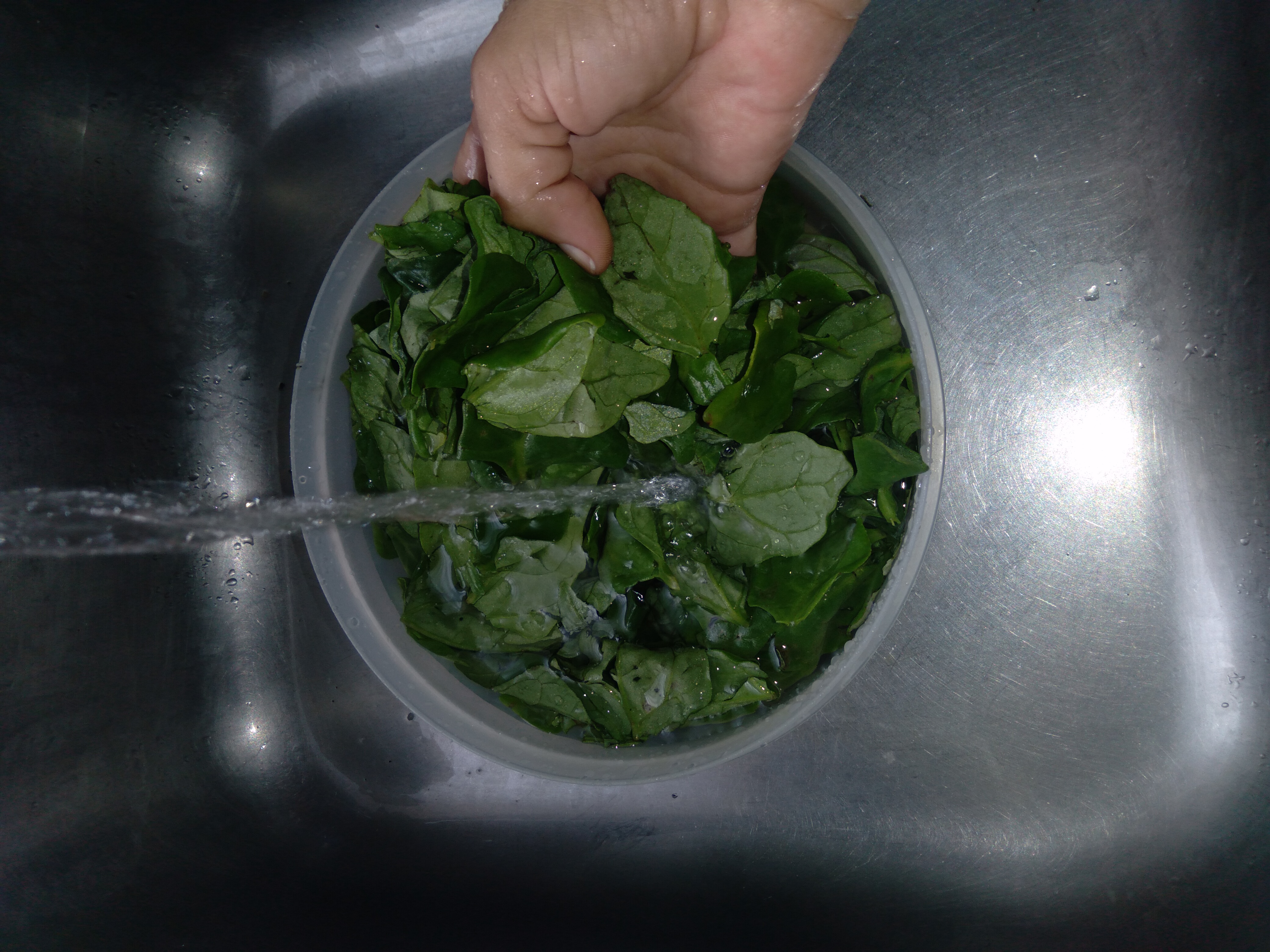 Lavar las hojas de espinacas con abundante agua y secarlas.
Wash the spinach leaves with plenty of water and dry them.
---
Paso N° 2 / Step N° 2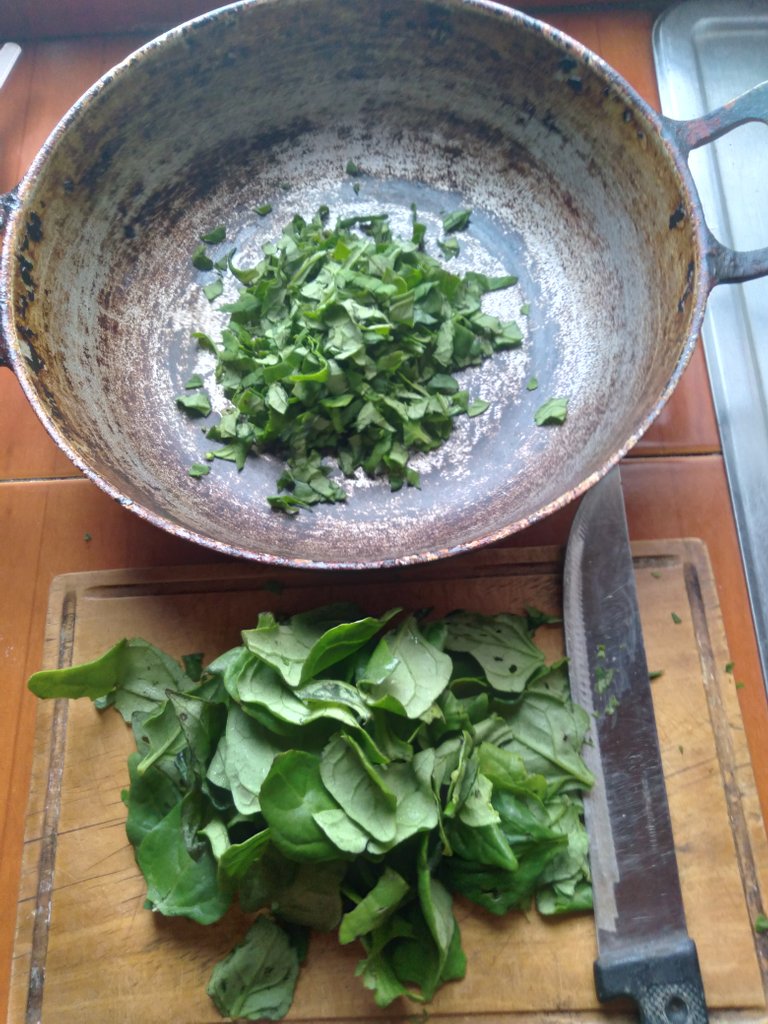 Picar finamente las hojas de espinacas.
Finely chop the spinach leaves.
---
Paso N° 3 / Step N° 3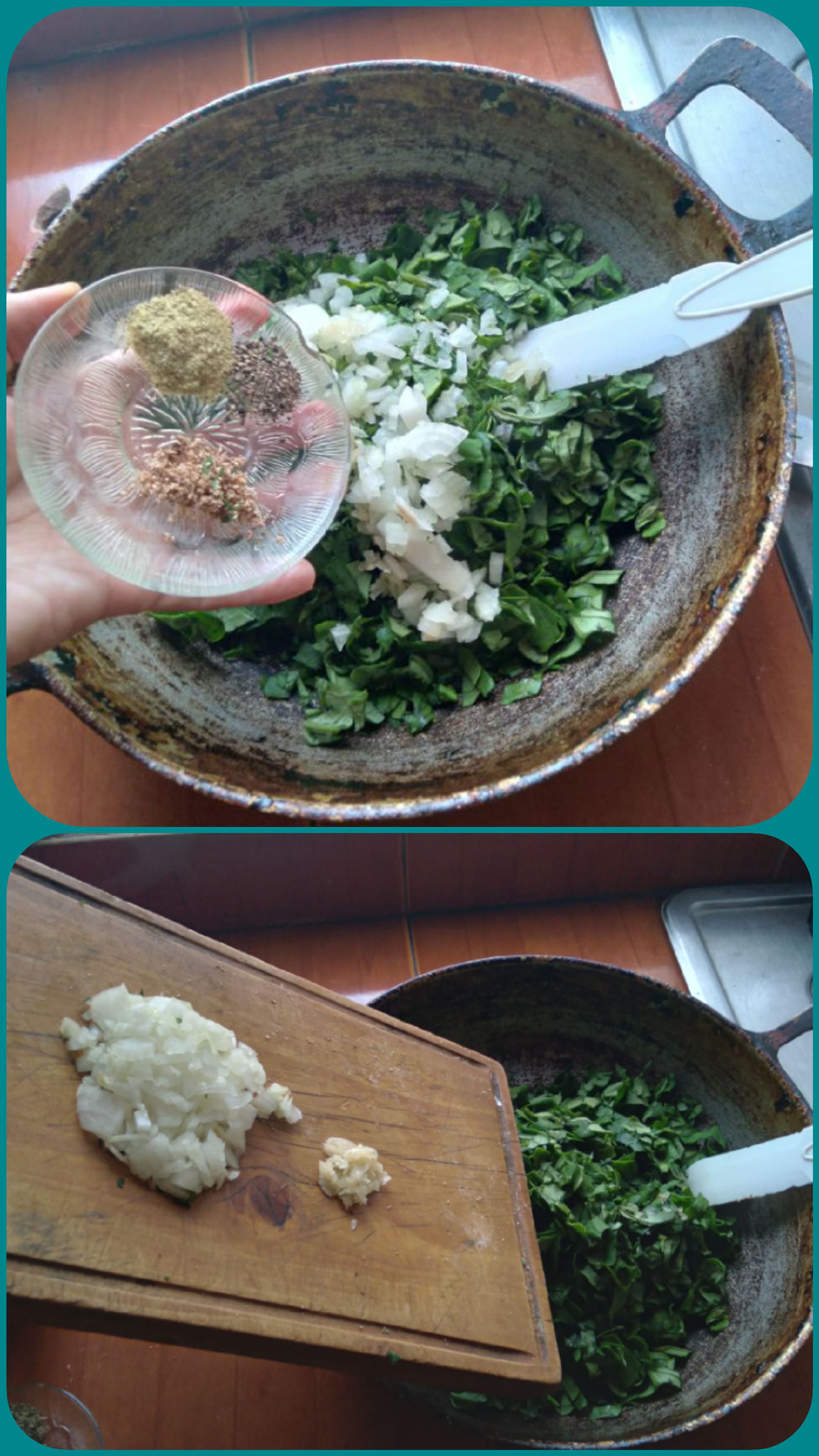 Añadir la cebolla finamente picada, el ajo machacado, las especias, la nuez moscada, el condimento, la pimienta y la sal.
Add the finely chopped onion, crushed garlic, spices, nutmeg, seasoning, pepper and salt.
---
Paso N° 4 / Step N° 4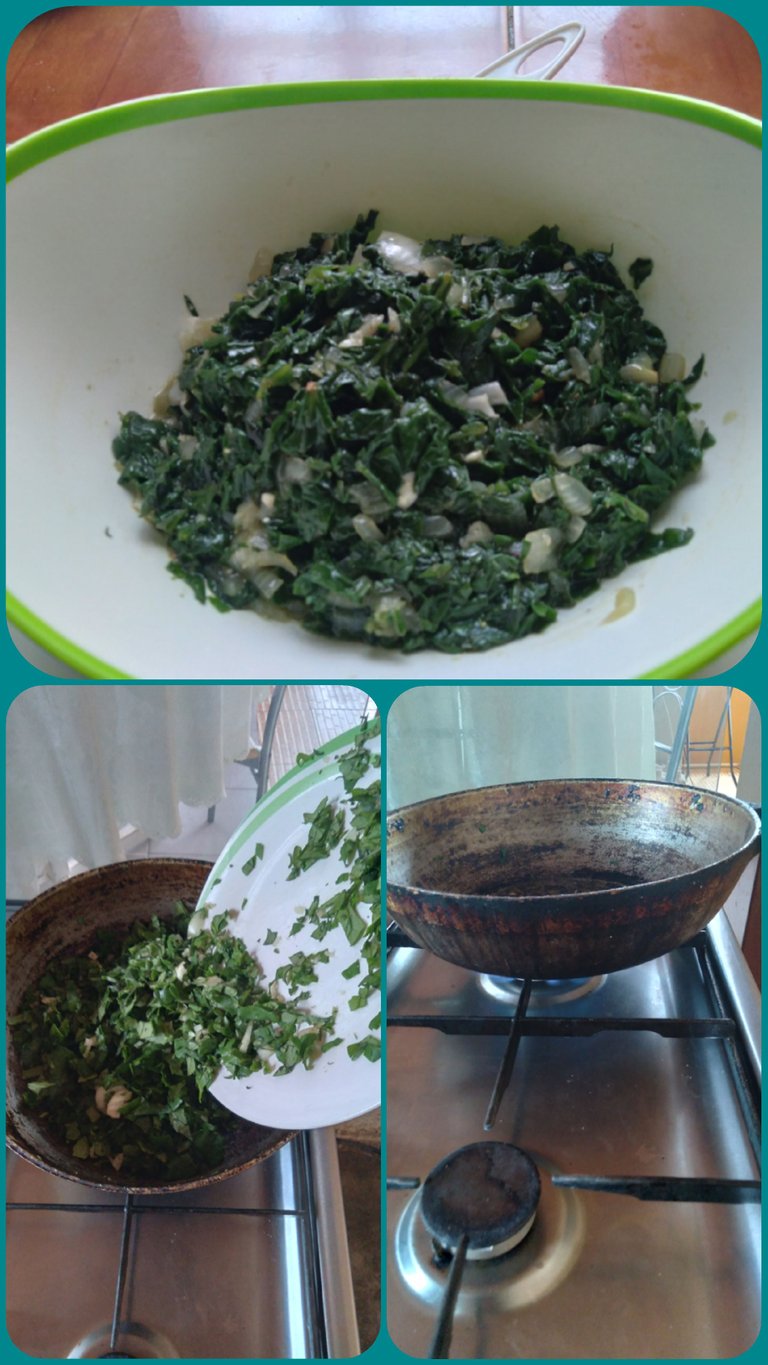 Calentar 3 cucharadas de aceite en una sartén y saltear las espinacas.
Heat 3 tablespoons of oil in a frying pan and sauté the spinach.
---
Paso N° 5 / Step N° 5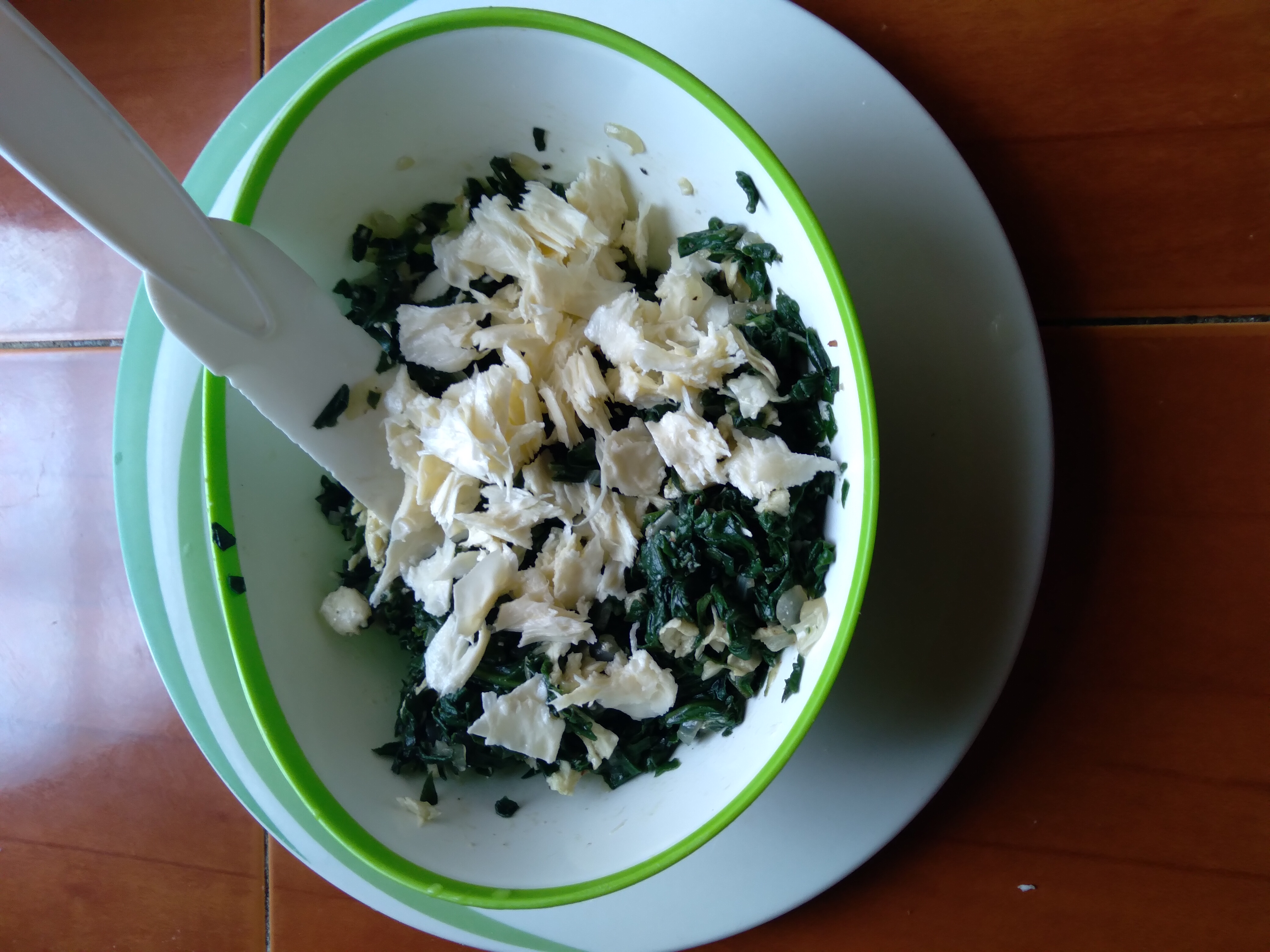 Desmenuzar el queso guayanés y añadirlo a las espinacas salteadas.
Crumble the guiana cheese and add it to the sautéed spinach.
---
Armado de los pastelitos paso a paso / Assembling the cupcakes step by step
Paso N° 1 / Step N° 1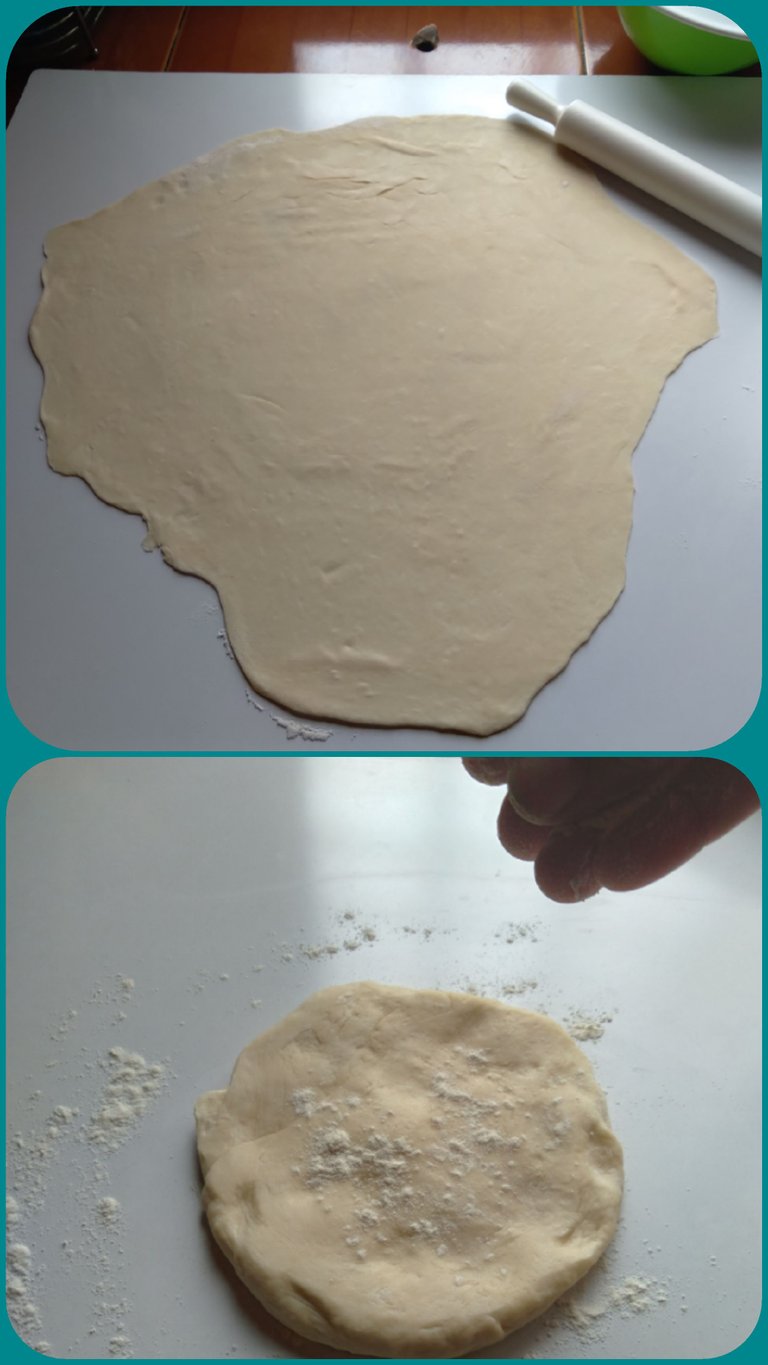 Tomamos una pequeña porción de la masa, espolvoreamos harina de trigo y extendemos la masa con un rodillo sobre una superficie plana.
We take a small portion of the dough, sprinkle wheat flour and roll out the dough with a rolling pin on a flat surface.
---
Paso N° 2 / Step N° 2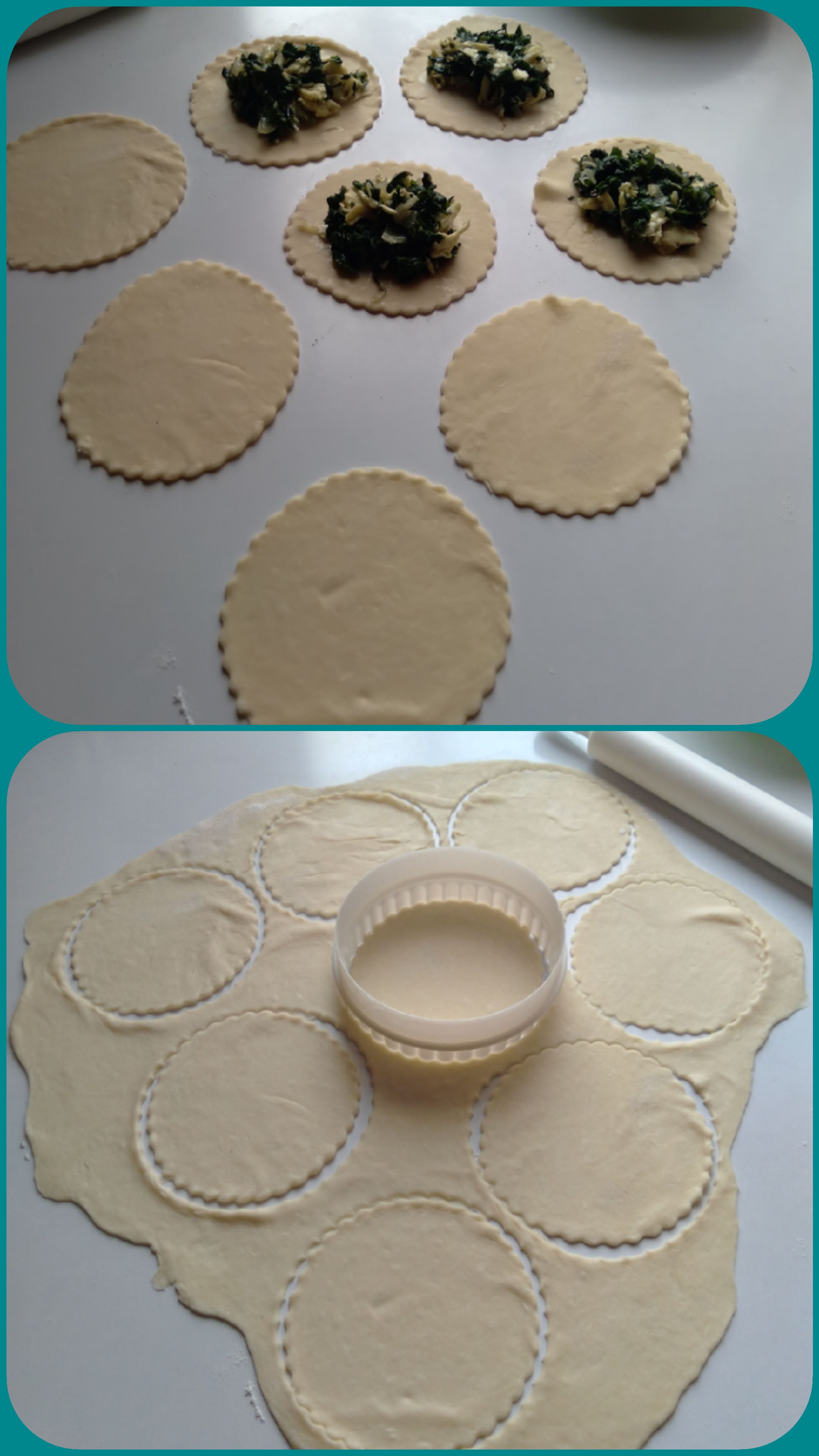 Con un molde en forma de círculo, cortar 8 unidades de la masa extendida y colocar el relleno, tapar y unir con otro círculo con la ayuda de un tenedor.
With a circle-shaped mold, cut 8 units of the rolled out dough and place the filling, cover and join with another circle with the help of a fork.
---
Paso N° 3 / Step N° 3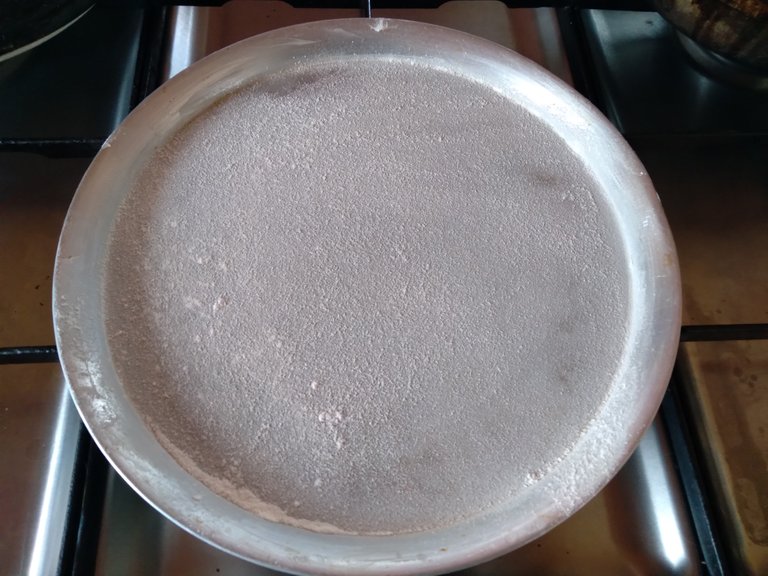 En una bandeja para hornear se añade mantequilla y harina de trigo para evitar que los pasteles se peguen durante la cocción.
Add butter and wheat flour to a baking sheet to prevent the cakes from sticking during baking.
---
Paso N° 4 / Step N° 4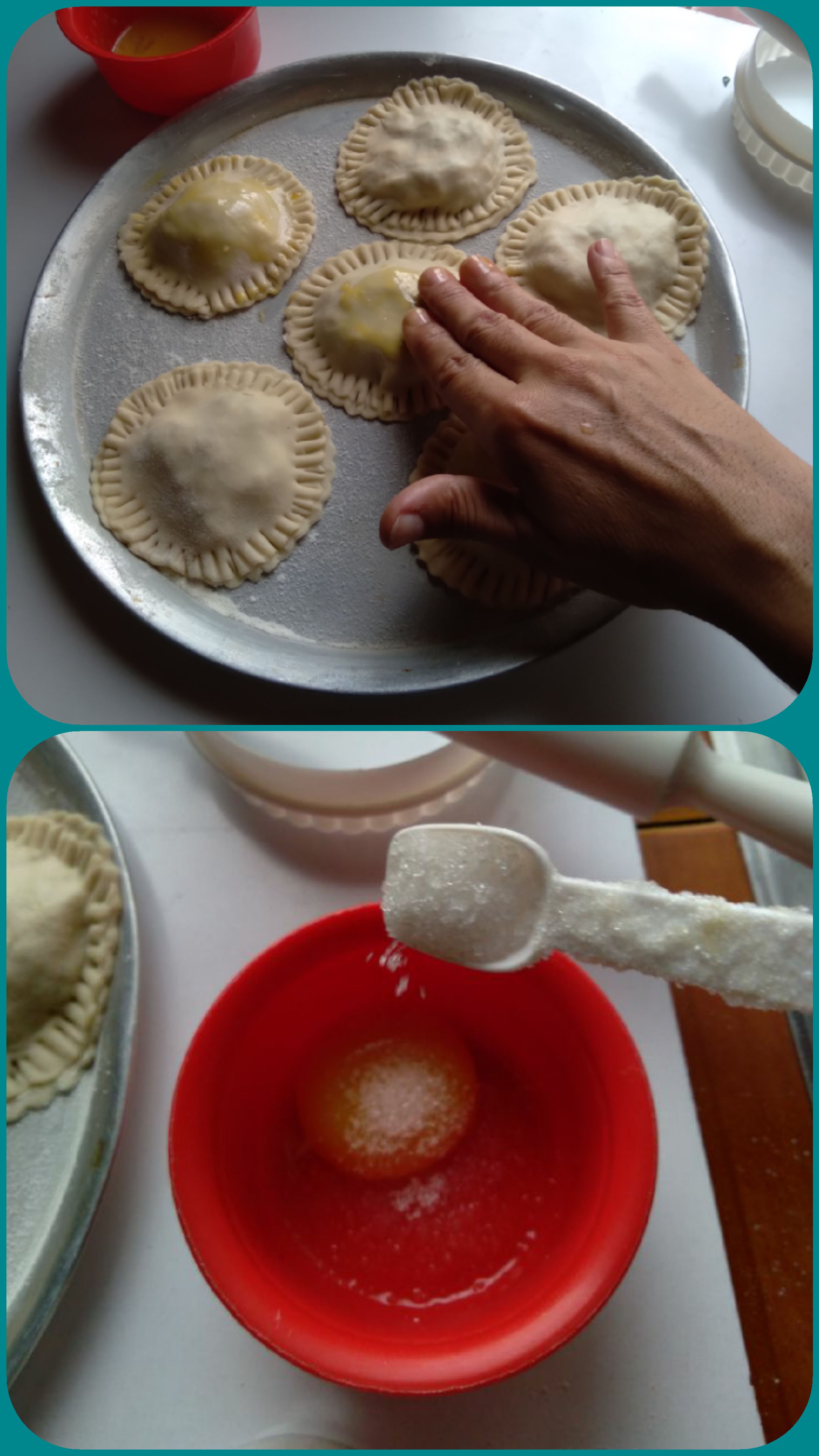 Colocar los pasteles en el molde y mezclar la yema de huevo con 2 cucharadas de azúcar y extenderla sobre la superficie de los pasteles.
Place the cakes in the baking pan and mix the egg yolk with 2 tablespoons of sugar and spread over the surface of the cakes.
---
Paso N° 5 / Step N° 5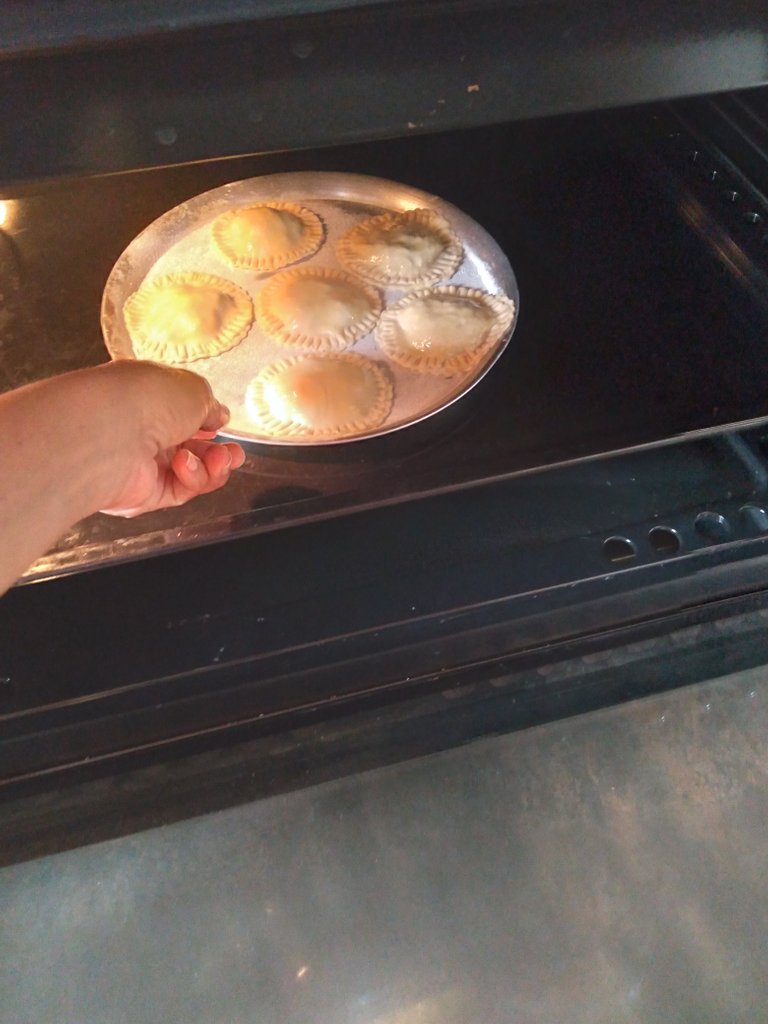 Por último, cocer nuestros pasteles en el horno a una temperatura de 150°C durante aproximadamente 20 minutos.
Finally, bake our cakes in the oven at a temperature of 150°C for approximately 20 minutes.
---
PRODUCTO FINAL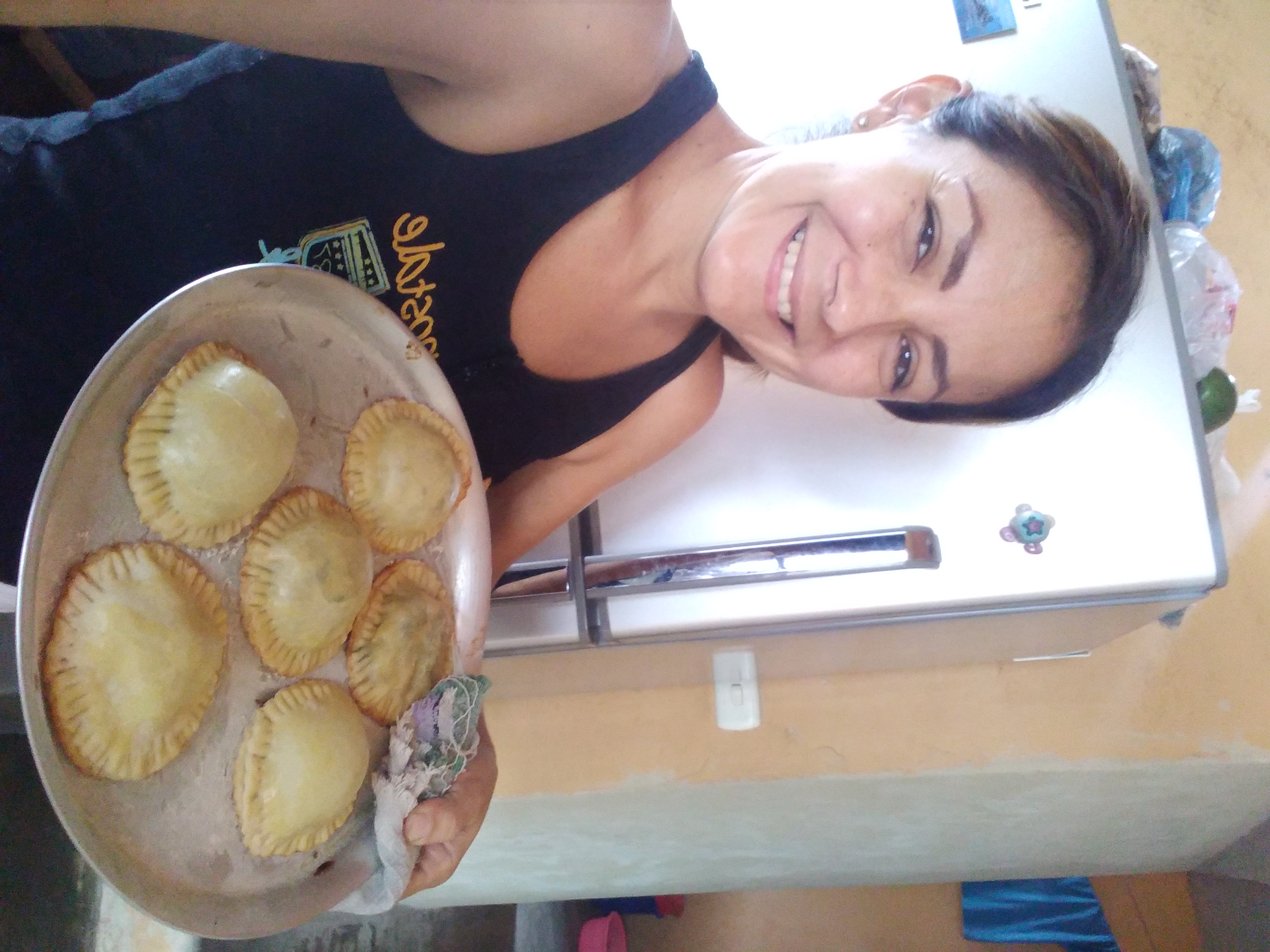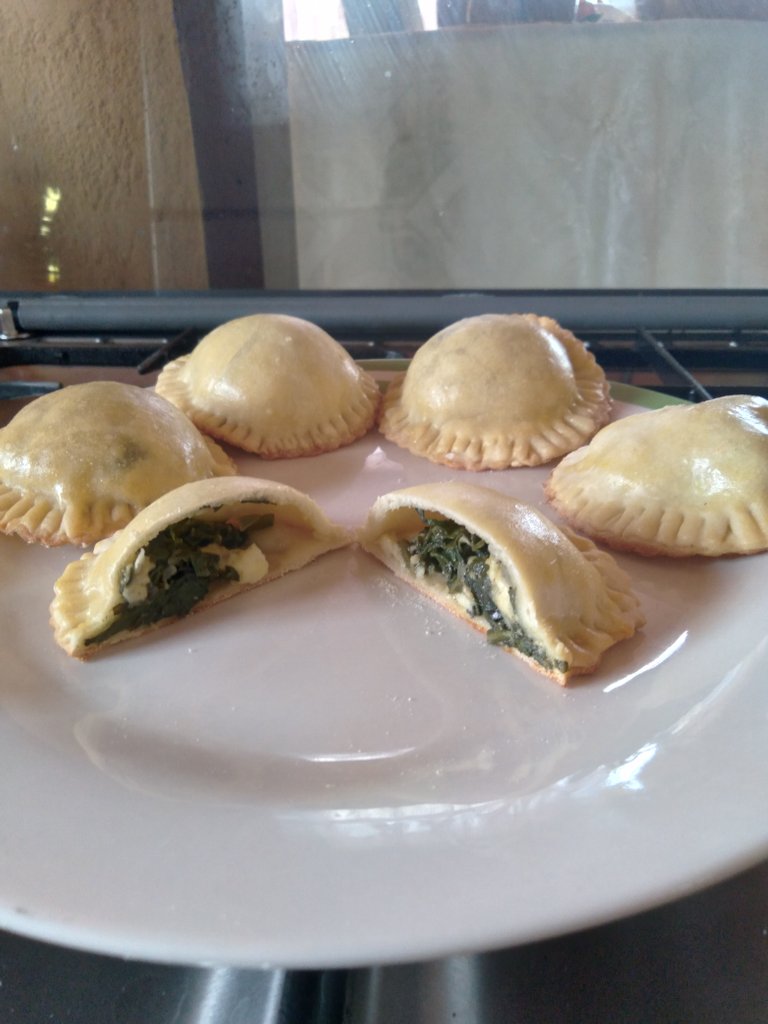 Y así quedaron estos deliciosos pastelitos rellenos de espinacas y queso guayanés, una deliciosa opción para degustar todos los miembros de la colmena, espero que tengan la oportunidad de elaborar esta receta.
And so were these delicious pastries filled with spinach and guaiane cheese, a delicious option to taste all members of the hive, I hope you have the opportunity to develop this recipe.
🥧🥧🥧🥧🥧🥧🥧🥧🥧🥧🥧🥧🥧🥧
Gracias por su visita
Thank you for your visit