I hear people talking about pickled eggs and how tasty they are. Honesty, I've never had one. They just don't sound so appetizing to me. Well I had to see what all the fuss was about. My brother in law was over and somehow pickled eggs got brought up. Then next thing we know we are hard-boiling eggs and peeling them. Then we finished off this jar of Famous Dave's Sweet & Spicy pickle chips.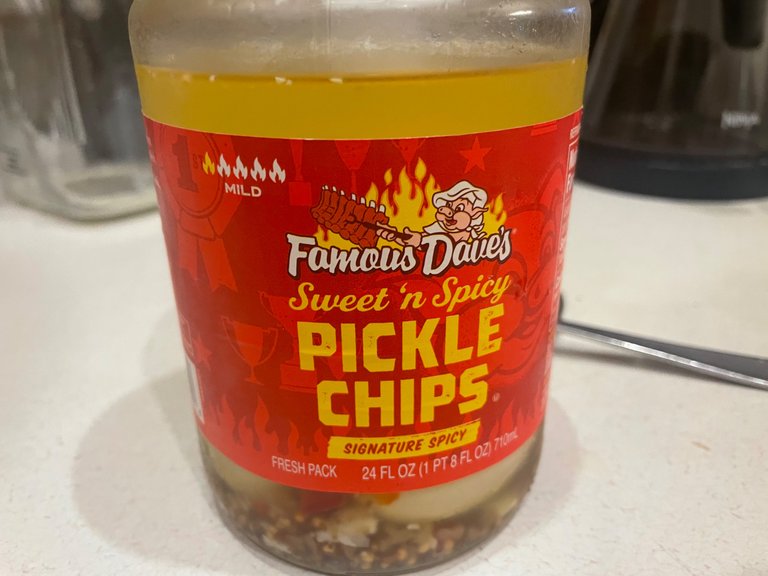 Stuffed about 6 peeled eggs in the jar and threw them back in the fridge. I'm not sure how good this will work but it has to right?!? I've never even looked how to make pickled eggs but I assume it is something similar.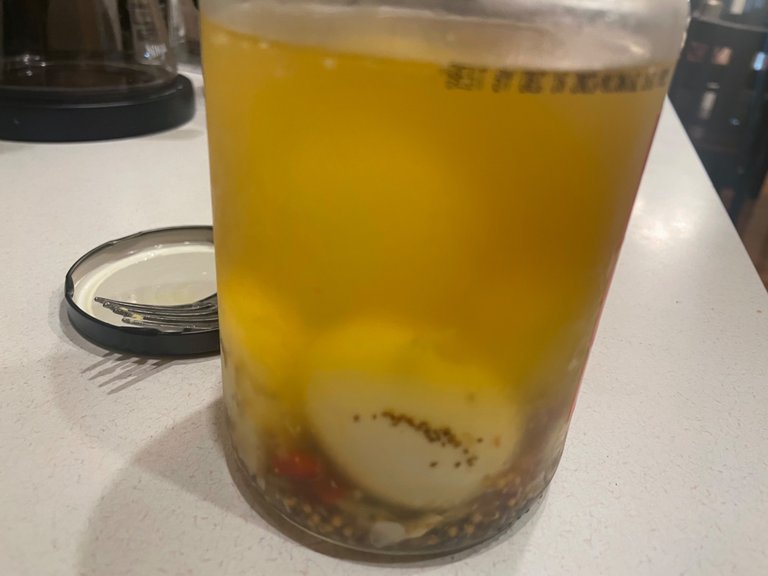 I honestly totally forgot about them in the back of the fridge. A week later Mama-Splatts dig them out and gave them a try. She yelled,
"Hey, You better come get a couple of these before I eat them all"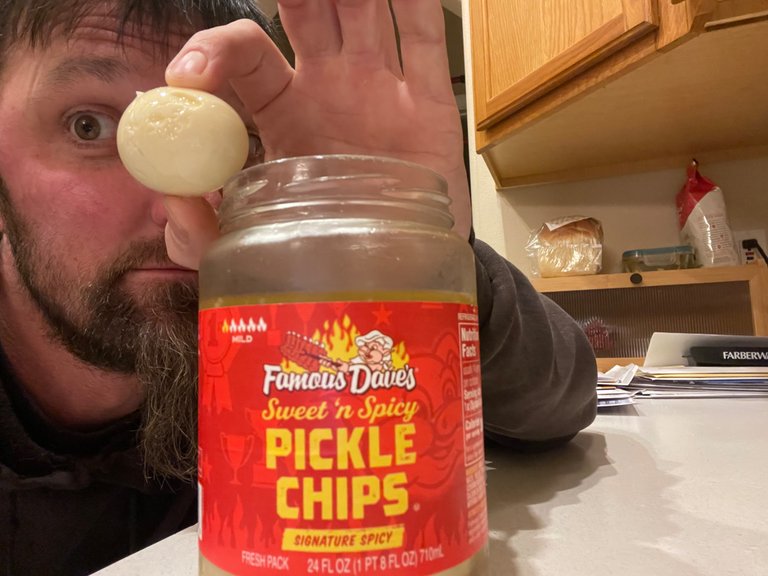 GREAT!! Now I am hooked!! I really have nothing to compare these pickled eggs to but damn these taste good. A pretty mild vinegar twang, and just like the jar says, "Sweet & Spicy". Though they could use a little more kick in the spicy department.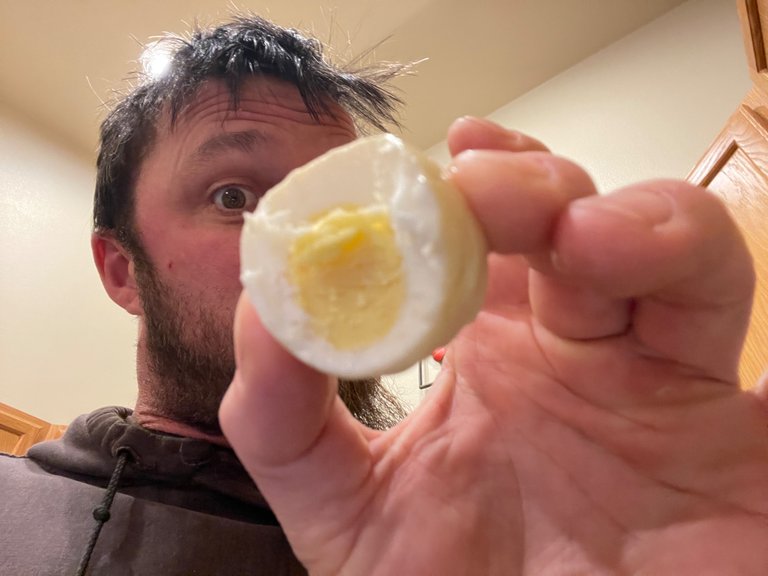 Now I'm gonna have to go buy a big jar of super hot pickles and eat them all so I can try this again…

Your Random
Dose of...