Being in a food coma by noon is definitely considered a win in my book. With dual Green Mountain pellet grill smokin' up the neighborhood, Thanksgiving 2020 is gonna have a little extra smoked meat on the table.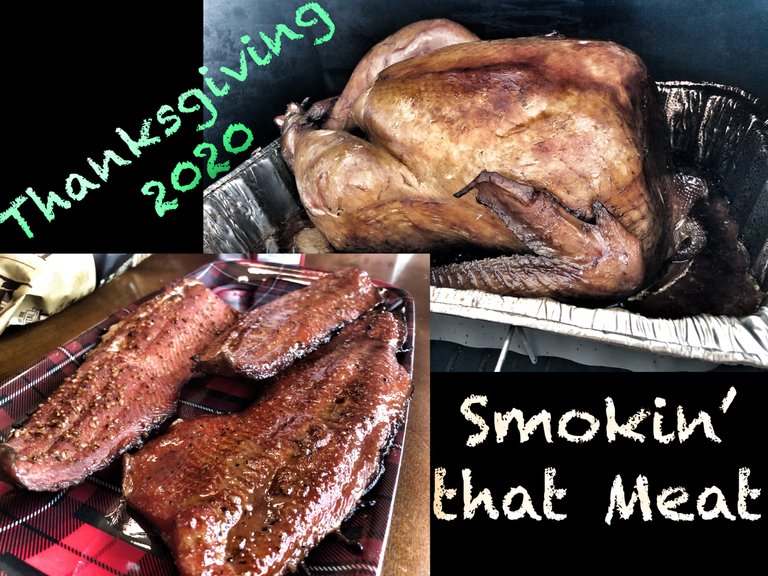 The turkey went on the smoker at midnight, after sitting in an apple brine for around 30 hours. Breast side down for 8-9 hours at 185F. Every few hours I tried to spray it down with some apple juice but I wasn't gonna set an alarm for that. I will just have to hope for the best. Flipping the turkey over and turning the heat up to 275F, this bird is looking good!! Leaving a 20 pound turkey breast down for 8 hours tends to make it a little... flat chested...
But that color sure is nice!!
So while that turkey is cooking for an additional 4 hours or so, it's time to smoke some Sockeye salmon fillets. They sat in a brine overnight also. The brine had some salt, brown sugar, fresh squeezed orange juice and some pineapple juice. Seasoned one with lemon pepper, another with some smokehouse maple seasoning, and 2 of them got coated with a glaze concoction I made up.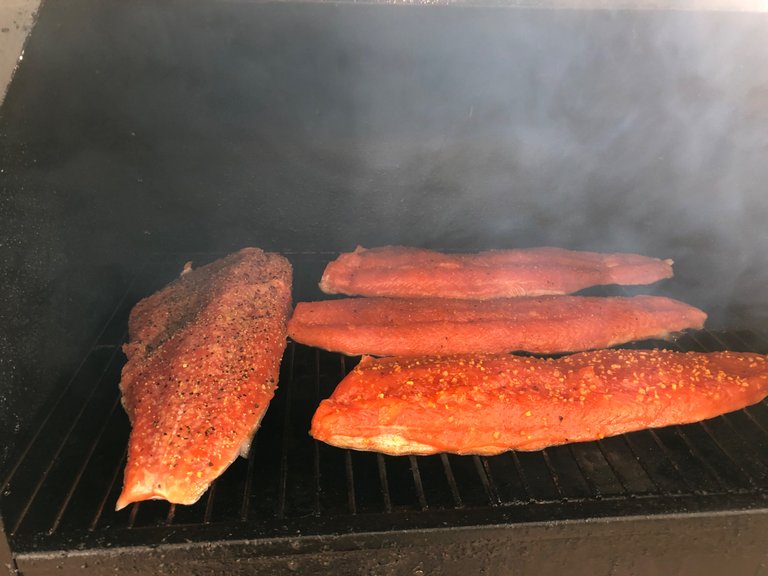 Now that salmon didn't last long. The glazed fillets were like salmon candy! OMG!! I need to get out and do some more salmon fishing this next year. I grew up on bbq'ed salmon fillets and this took me back I tell you what!! Shhh don't tell anyone but I have a stash of salmon candy in the fridge. I cooked up a few more fillets and sliced them and glazed them...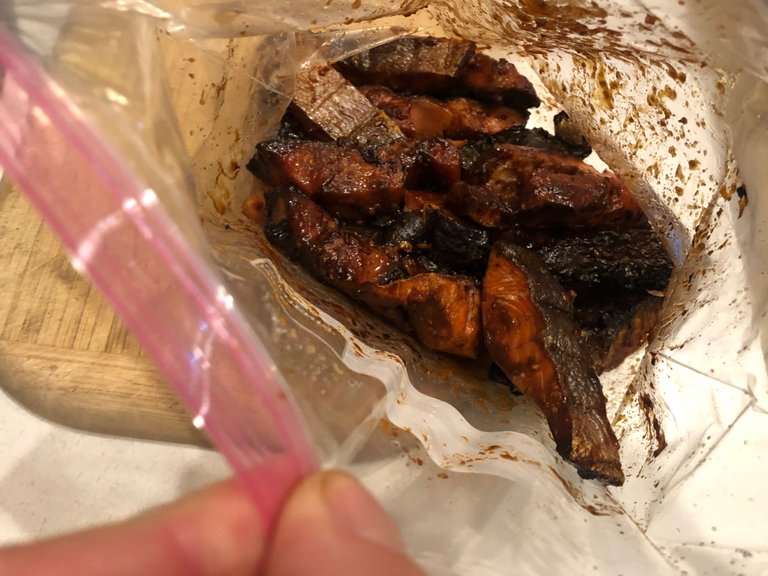 Hey, you gotta keep some of that 'ish for yourself
A spiral cut honey glazed ham in the crockpot, smoked turkey, smoked salmon, mashed potatoes, gravy, corn, green beans, stuffing, pies, rolls... Nap Time!!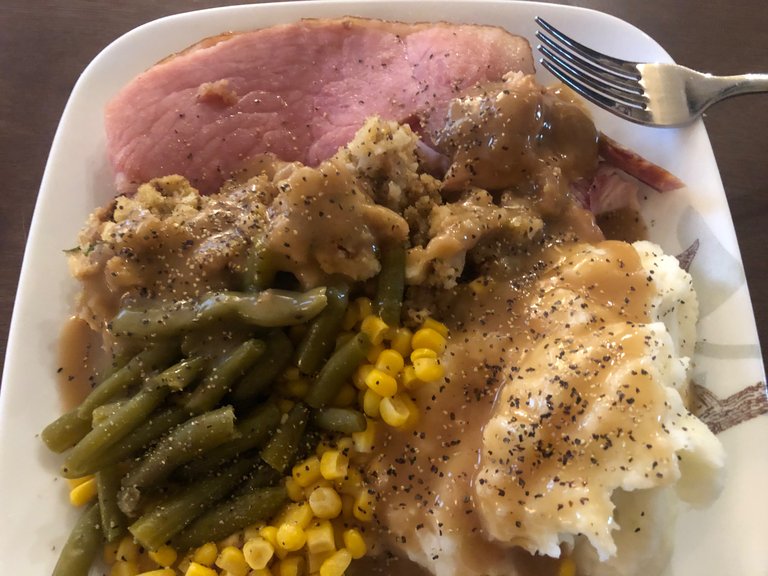 The turkey is buried under the stuffing
It was a...full... day of bbq'ing, snacking, laughing, family, cooking, cleaning, munching, napping, eating, and enjoying a few adult beverages... oh ya and leftovers. Now that is what I call a Thanksgiving win.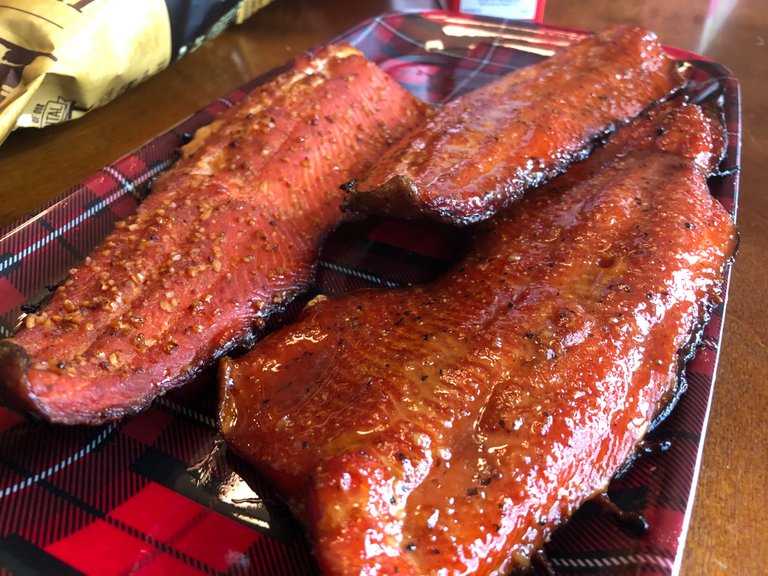 Your Random
Dose of...