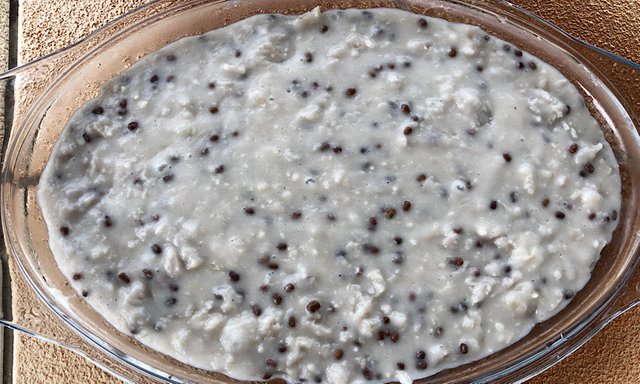 Hi to everyone in there, I have Khmer dessert taro stir today and I want to share with everyone.
We stayed at home then I wanted to made dessert for our family eat and not feel lonely.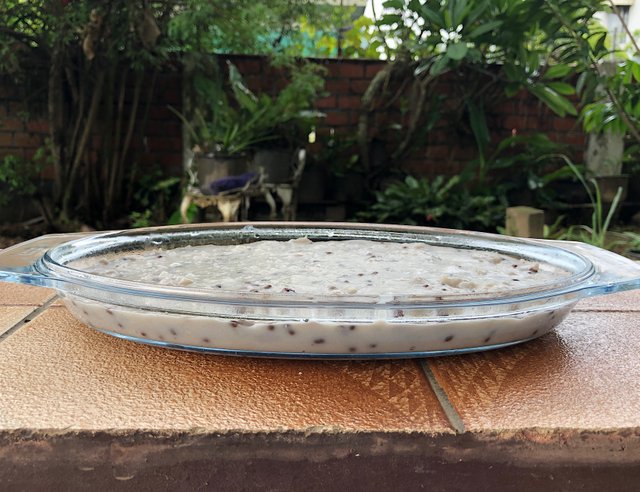 Cambodian Taro Pudding

Ingredients
400 grams taro
2 cup coconut milk or as you like
1/3 cup sugar to taste
1/2 tsp salt
4 tbsp lentils (any kind)
Step 1

Dry-roast the beans or lentils.

Step 2

Steam taro until soft and cooked 100%.

Step 3

Smash it like this.

Step 4

Put coconut milk 50% then clean fried bean and simmer it until lentils soft.

You can add a little of water extra for boil longer and softer.

Step 5

After its soft put sugar and salt stir it then put taro stir it and put coconut milk all stir it until looks not have water.

Step 6

Looks like this it's already.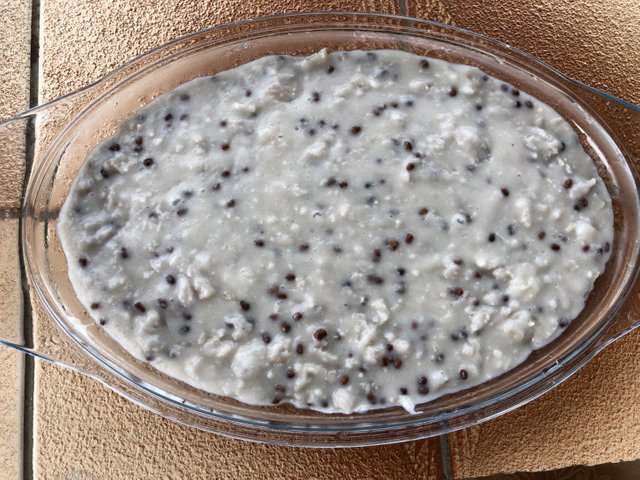 Then put it on the plate keep it until cool, we can cut it or eat. I used coconut meat make it by my hand. You can use coconut milk from can also.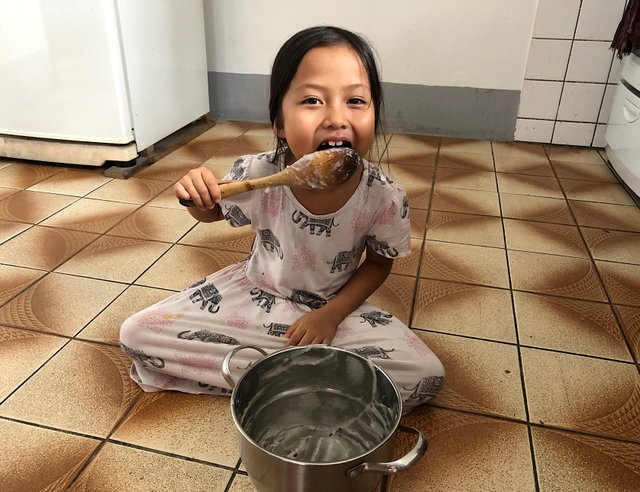 My daughters like eat it very much. She always made me smile and all people around her. Have a great day everybody.

🙏 THANKS FOR READING 🙏
If you enjoyed this post, please upvote and reblog.

WE PROUDLY SUPPORT
@themarkymark
@joshman
@canadian-coconut