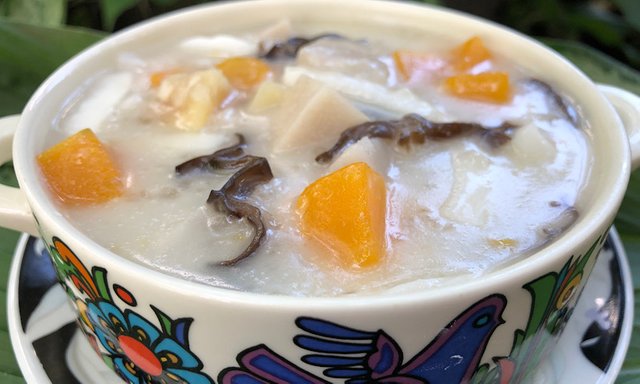 Hi friends in Hive 🙏🏻, I have a Cambodian dessert recipe to share. It's Chab Chhay dessert, it's sold in all the markets of Cambodia.
Ee can use corn, sweet potato, carrot, bean and much more, but now I use what I have.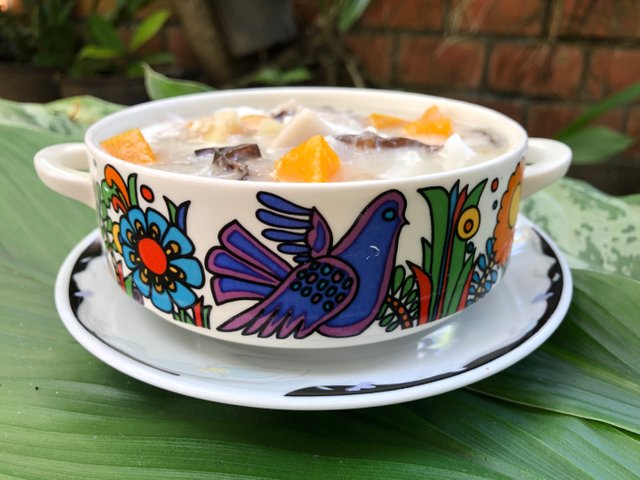 Chab Chhay 🥥 Dessert Recipe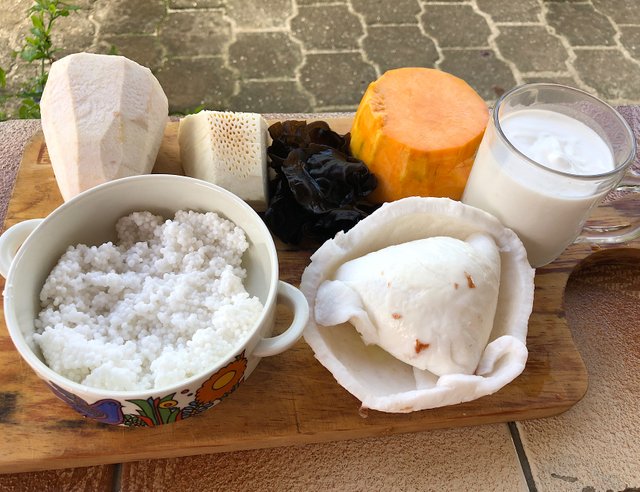 Ingredients
200 grams taro
150 grams pumpkin
100 grams breadfruit
1/3 cup tapioca pearls
1 young coconut
5 pieces wood-ear fungus
1 1/2 cups coconut milk
1/2 tsp salt
1/2 cup brown sugar or to taste
3 1/2 cups water
Step 1

Put wood-ear fungus and tapioca pearls in water 10 minutes. After take outside then cut vegetables.

Step 2

Boil the water and half of the coconut milk.

Step 3

When boiling, put taro, breadfruit, pumpkin & salt.

Step 4

Simmer it 8 minutes.

Step 5

After 8 minutes put brown sugar and tapioca pearls, stir and simmer a little.

Step 6

Then put young coconut, wood-ear fungus and all coconut milk, stir it up.

Step 7

Simmer for five minutes.

Step 8

After five minutes turn off stove.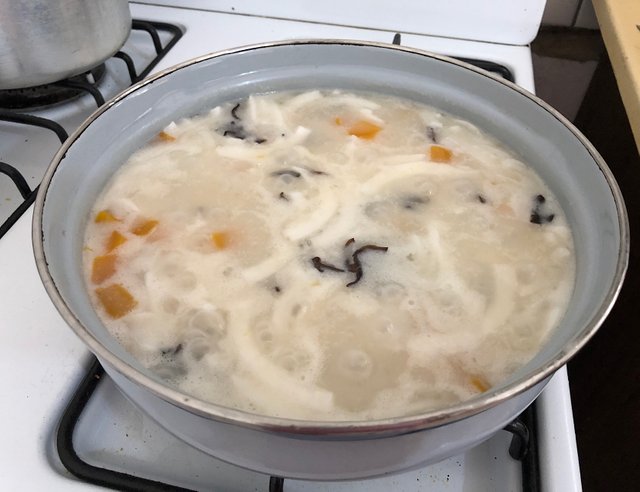 It's ready now we can to eat.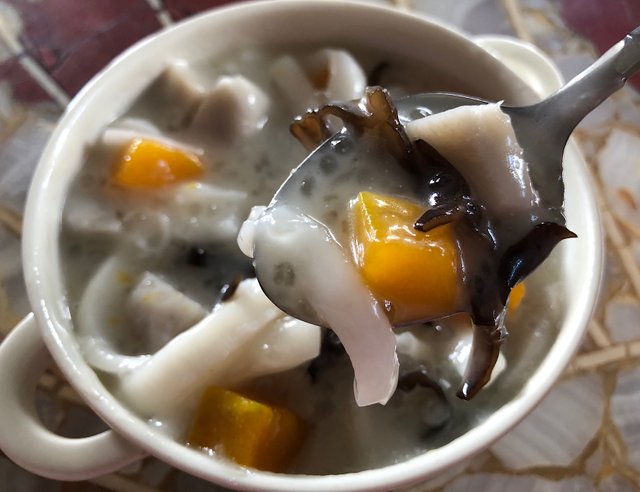 Normally I made this dessert once in a while. I like fruit more than desserts, but my daughters like it and I also want to eat dessert sometimes.

🙏 THANKS FOR READING 🙏
If you enjoyed this post, please upvote and reblog.

WE PROUDLY SUPPORT