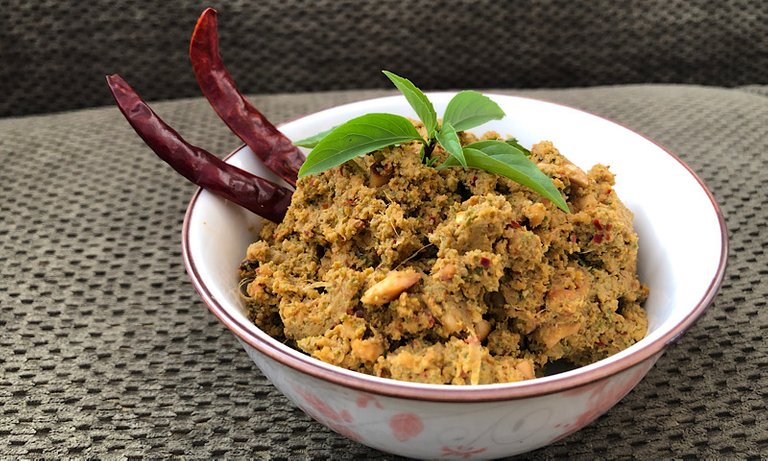 The other day I was lucky to see a small tamarind tree between the road and canal. I am very excited because I have not eat young tamarind for two years already.
It's very delicious with salt with chill, and my family like to eat it like that a lot. I really miss to make crushed tamarind with chilies so much, so I made it for lunch and show you all how to make it.

👩‍🍳 Crushed Green Tamarind & Roasted Peanuts Recipe 🔪
វិធីធ្វើបុកអំពិលខ្ចីជាមួយសណ្ដែកដីលីង

Ingredients
green tamarind, maybe 20 pods
a little roasted peanuts or as you like
1 small piece ginger or not use
10 dried chilies or fresh, to taste
2 cloves garlic
1 tsp salt or taste
1 tsp brown sugar
a little basil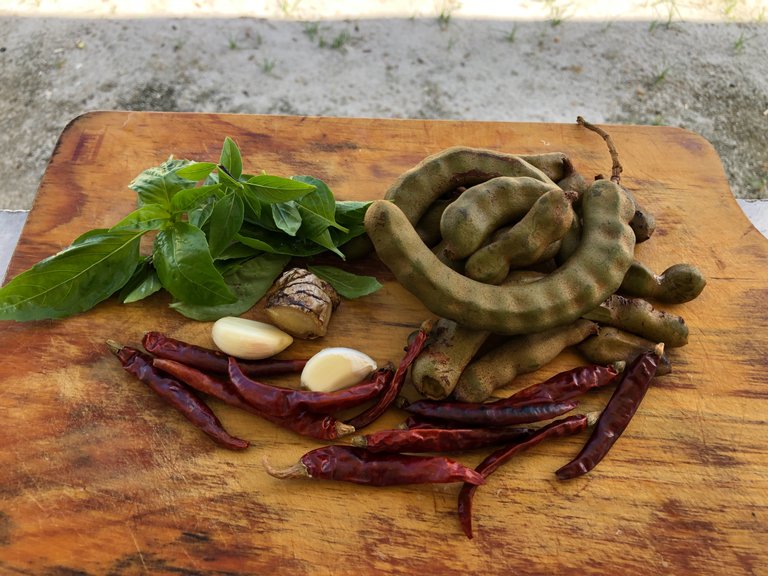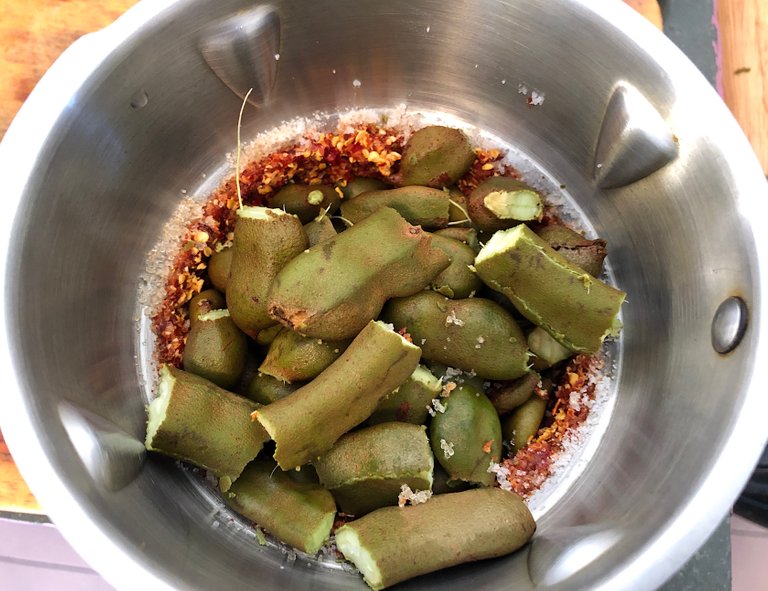 At first I grind cloves garlic, chili, ginger, salt and brown sugar a little. Then I cut young tamarind and grind again.
These tamarind still young not yet have the seed but if they are have the seeds we need to remove its seed. Tamarind are different not the same, some tamarind very sour and some not so sour.
Because these tamarind are a little sour, it's good for this recipe. But if we have too sour tamarind, we need to crush it first and put little salt and crush it well and remove all its water.
After when we do like this it's not so sour and when we crush young tamarind we must add salt and crush together. If you not add salt first or not crush it together it changes to black color, looks not so beautiful.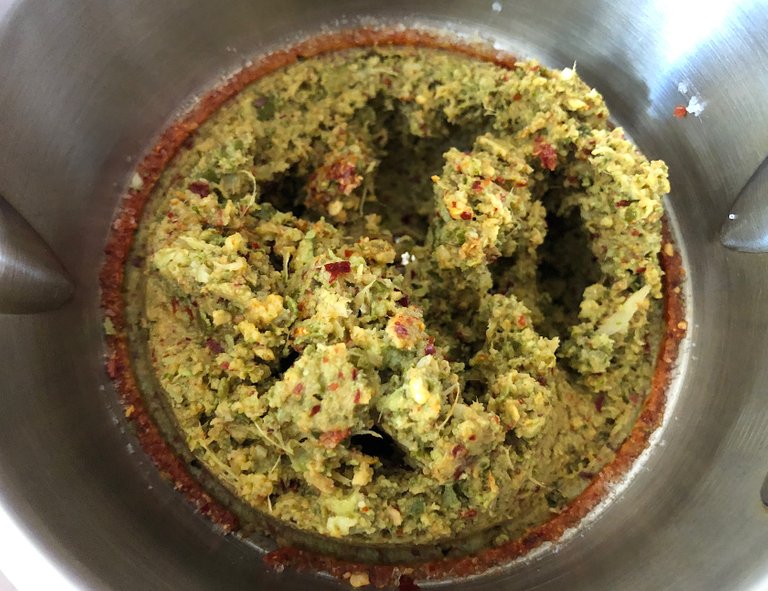 After I grind I taste it.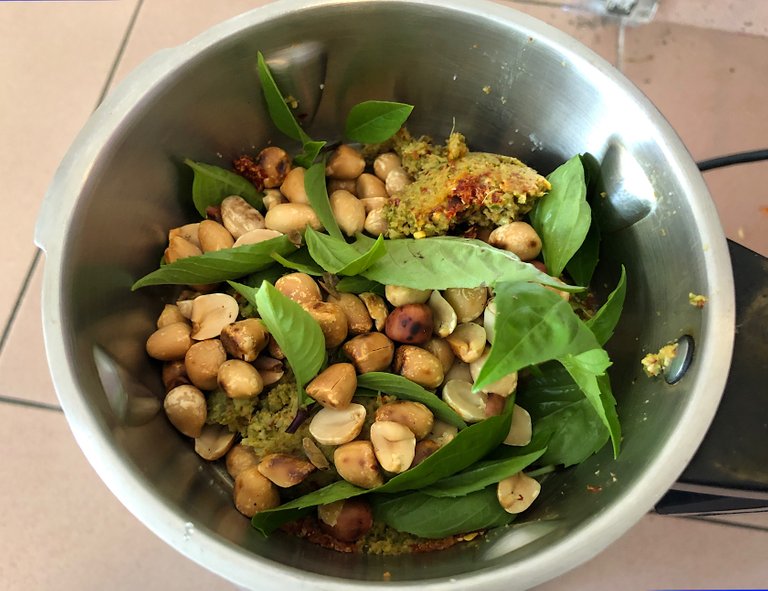 Then put basil and roasted peanuts, grind it a little, it's ready. Normally I crush it with mortar. This is so easy to make and delicious.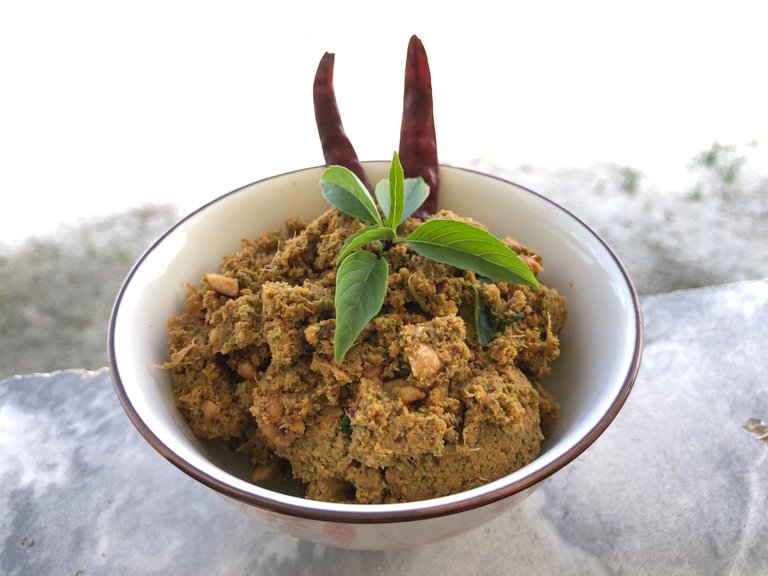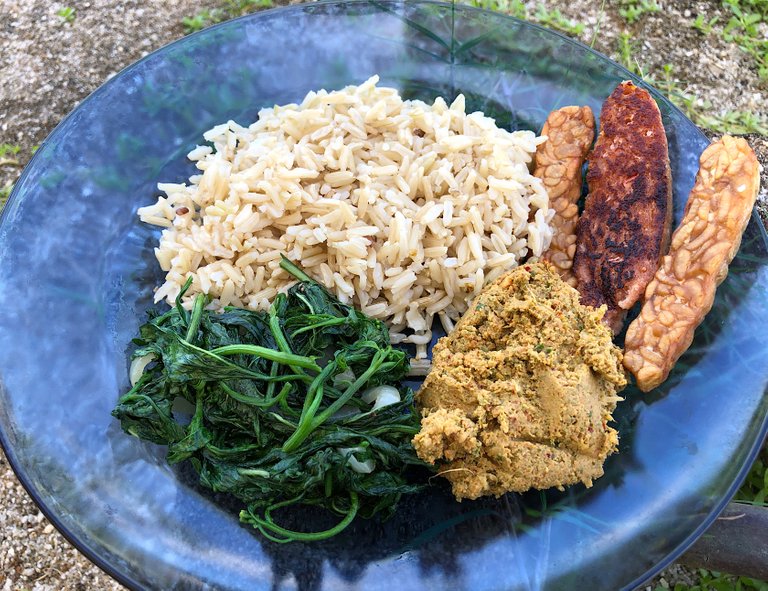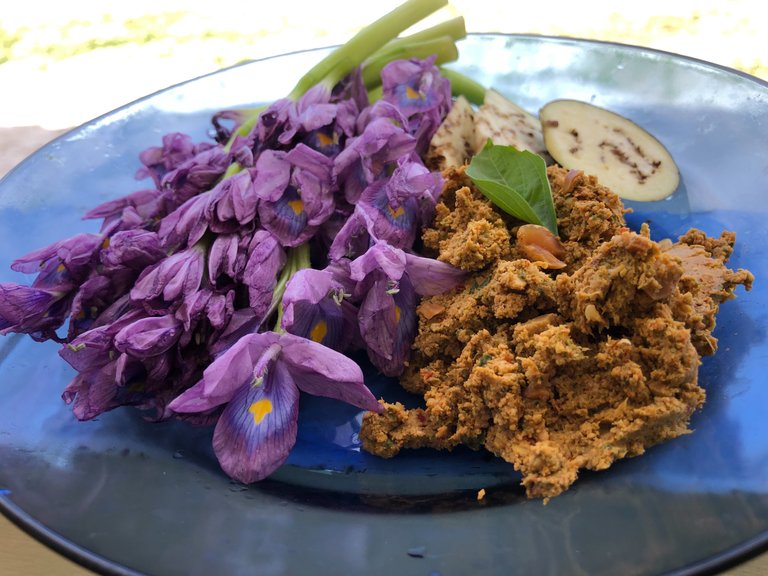 You can eat it with cucumber, fresh eggplant or other vegetables you like. Normally people make this recipe eat with grilled fish, chicken, beef or other meat. My family eats with tempeh, tofu and vegetables we have at home.
Oh I forgot to tell you another, some people not use roasted peanuts but they crush it with grilled fish or smoked fish. Have a nice day everyone.

🙏 THANKS FOR READING 🙏
If you enjoyed this post, please upvote and reblog.

---
Posted via foodiesunite.net