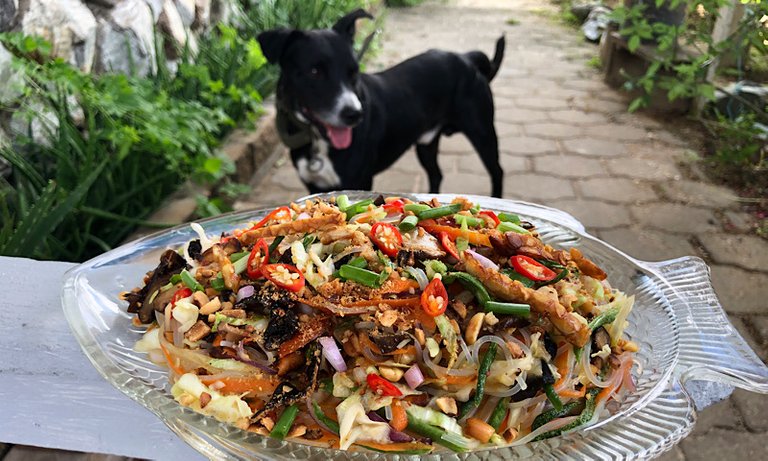 Hey guys, I have recipe vegan salad to share with guys. This recipe name is Mix Glass Noodles Salad.
This food 50% is Khmer and 50% is my idea. Cambodia makes food from fish and meat a lot. Maybe only I and my family ate vegan food.
by @foodfightfriday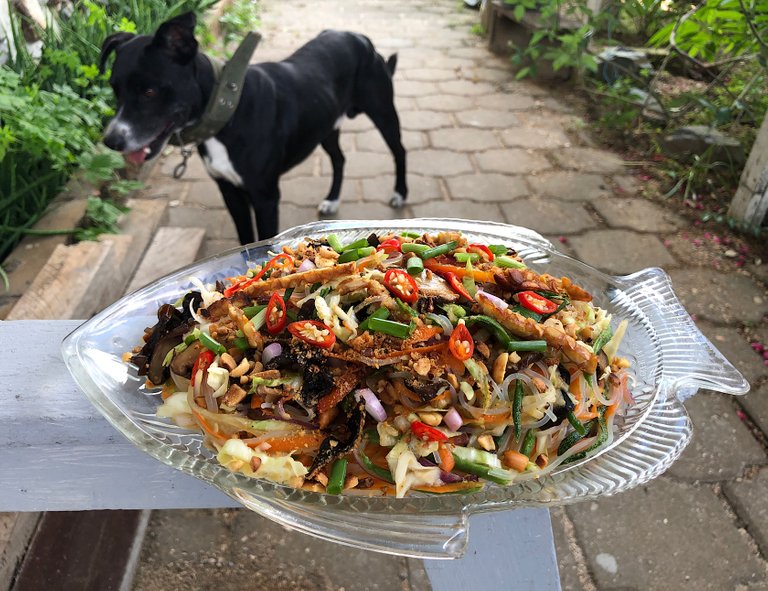 I was funny, when I take the food for shots photography the dog followed me a lot.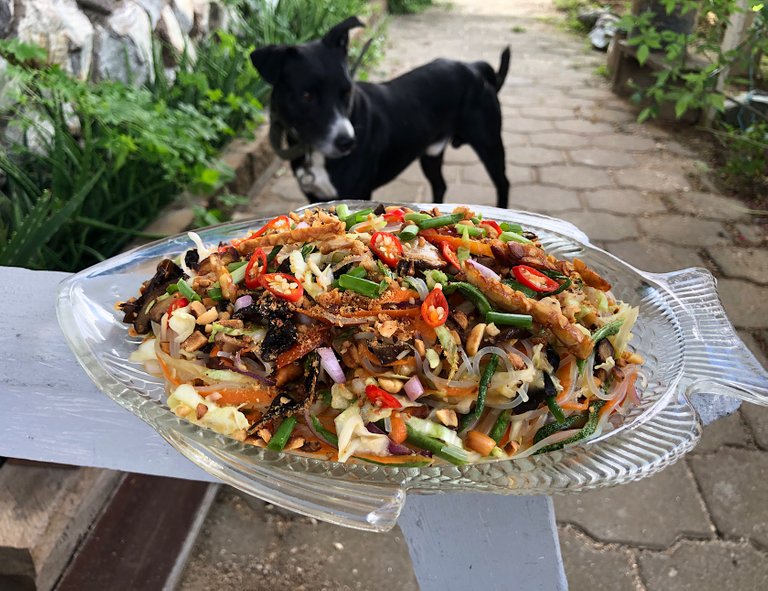 Glass Noodle Salad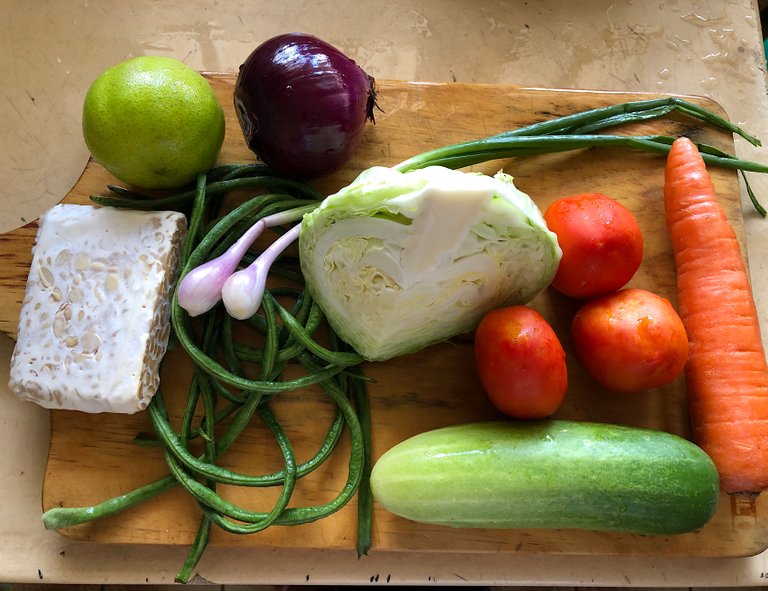 Ingredients
1 carrot
1 cucumber
100 grams cabbage
3 tomatoes
50 grams long bean
1 red onion
2 green onions
3 red chilies or to taste
1 1/2 limes juice to taste
1/2 block tempeh
80 grams bean thread noodles
5 mushrooms
8 pieces of wood ear fungus
1 tbsp salt or to taste
3 tbsp sugar or to taste
1 tbsp soy sauce
1/3 cup coconut milk
roasted peanuts as you like
| soak fungi in water until soft | cut mushrooms, wood ear and chop garlic |
| --- | --- |
| cut long beans | arrange vegetables |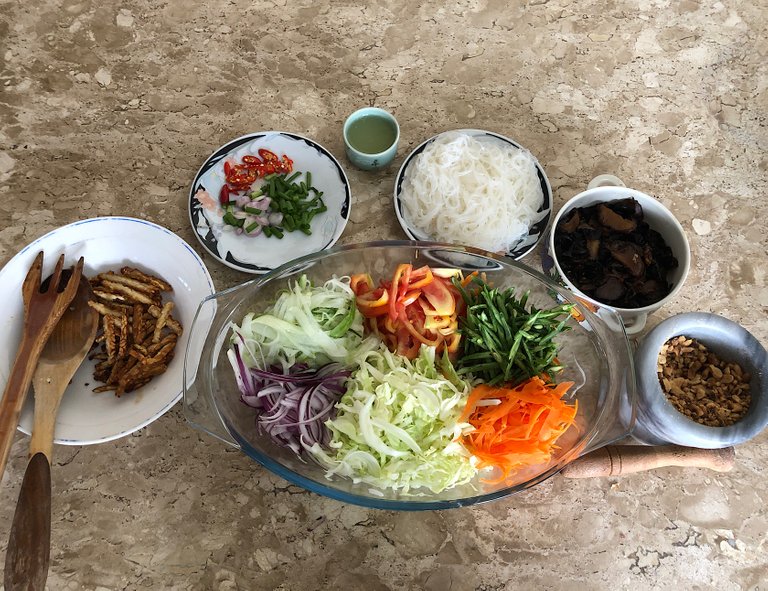 Ingredients all for make salad. boiled noodles, roasted smashed peanuts.
Step 1

Fry tempeh until brown and cut it small.

Step 2

Fry garlic until aromatic put mushrooms fry it.

Step 3

Then put salt, sugar, soy sauce fry it a few minutes.

Step 4

After a few minutes put coconut milk fry it.

Step 5

Then put wood ear fungus fry it little of fire.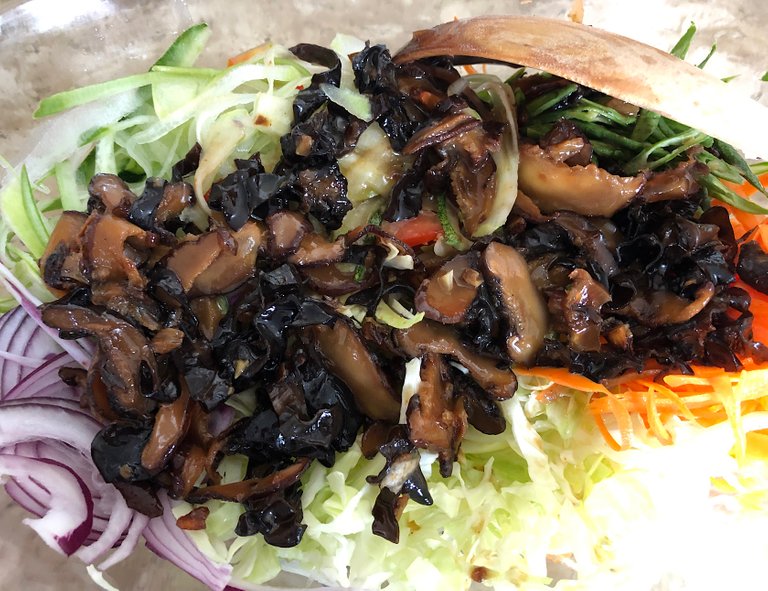 Now I have all ingredients, I'll to make salad now. Put fry mushrooms and lime juice on salad mixed up.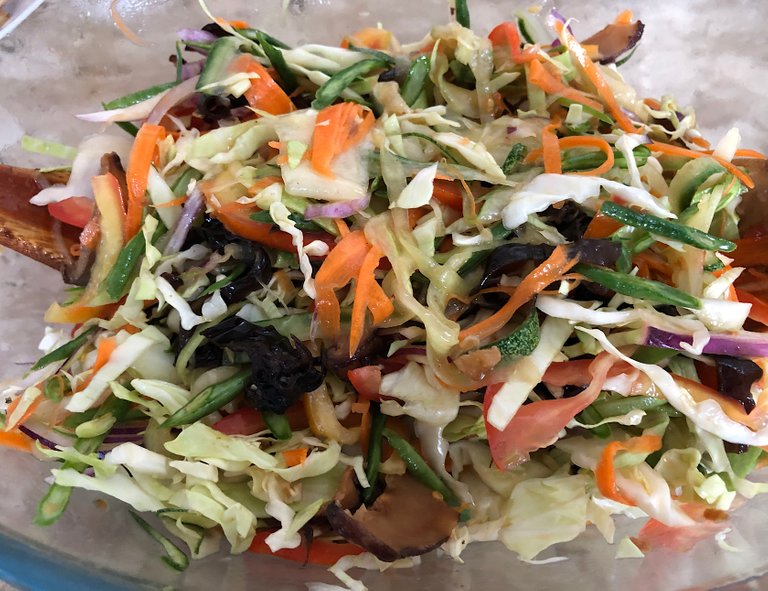 After mixed up.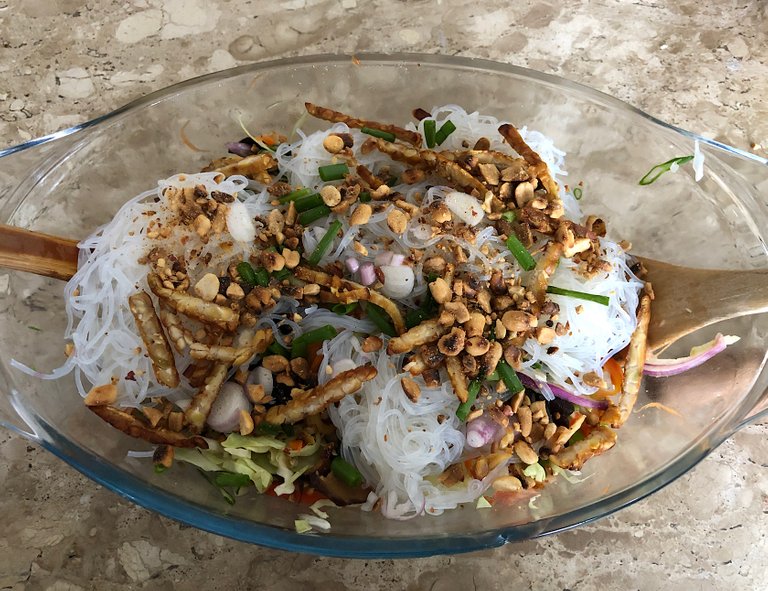 Then put noodles and peanut, fry tempeh and green onion mixed up again to taste it's already.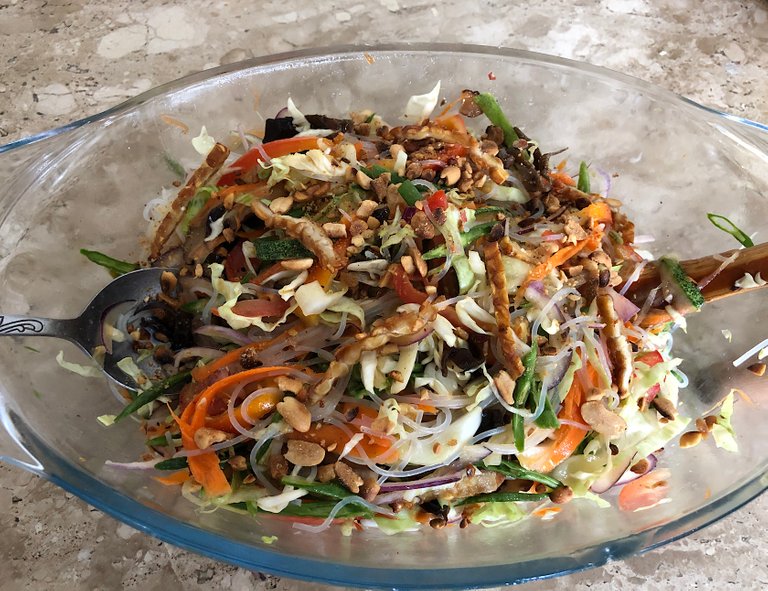 Now I made already, we can to eat now. Simply I used basil and coriander and more but today I used only green onion because not have another.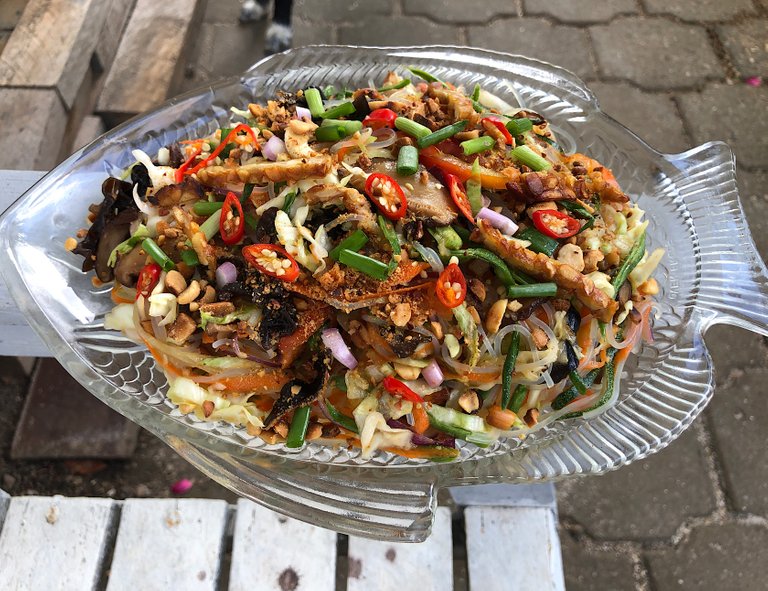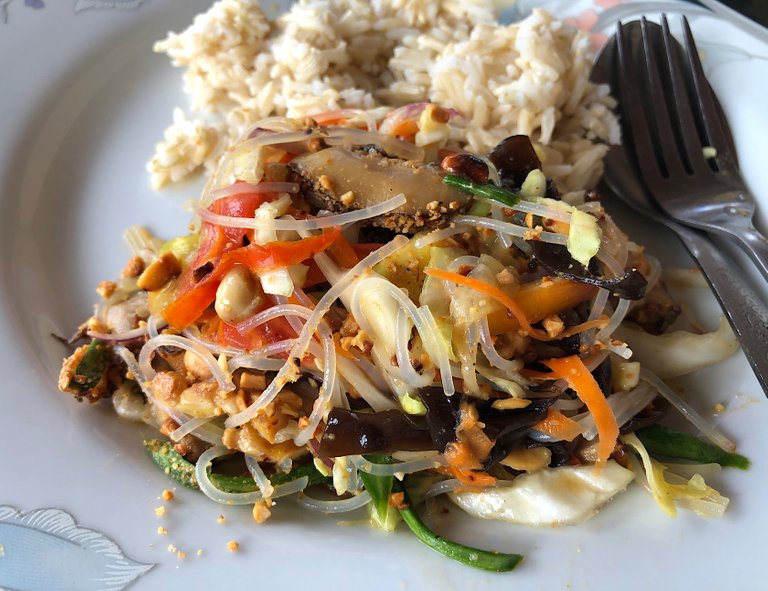 I love this salad very much ! Really delicious 😋. Have a nice day to everyone.

🙏 THANKS FOR READING 🙏
If you enjoyed this post, please upvote and reblog.

WE PROUDLY SUPPORT
@themarkymark
@joshman
@canadian-coconut
@azircon
@jeanlucsr