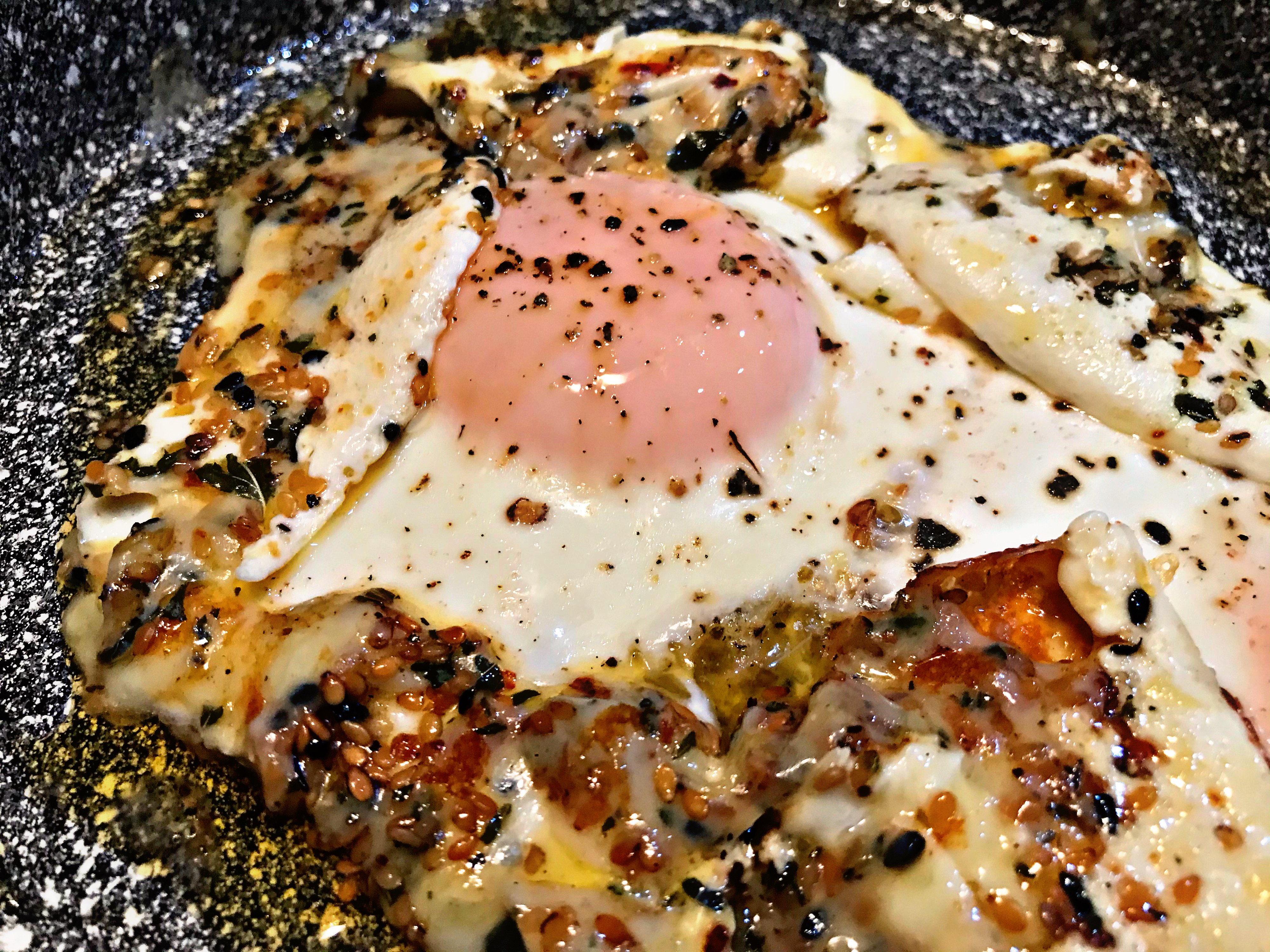 Good morning everybody!
I am aware that I neglected this place a little. We have a little baby at home. We devote most of our time to her. We just got it. So she needs to get used to us and home.
Every breakfast I have with my husband is very special to me. We both work. My husband sometimes works on weekends. So I have special recipes for every breakfast we make together. I also share these recipes with you.
You know egg is a very useful food. Its high nutritional value. In addition, eggs are among the most consumed animal foods. It's a protein store. Egg content also contains potassiun, iron, calcium and vitamin A. It strengthens bones. It protects heart and vascular health. It is also very beneficial for the eyes. It increases body resistance. It strengthens the brain and protects us against cancer. It provides muscle building.
As you can see, eggs are a very useful food. That's why we must consume it in our breakfast. We can make this healthy food very tasty.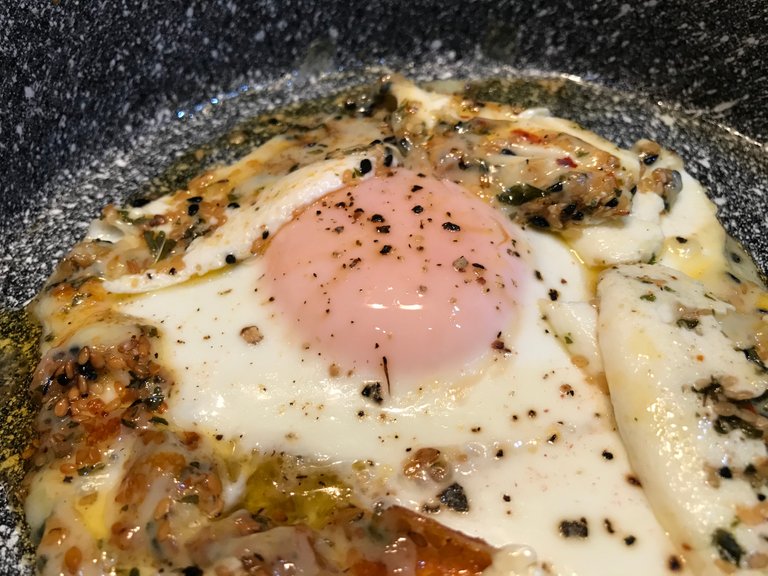 Ingredients for sesame eggs
•egg
•butter
•sesame
•salt
•black pepper
•various spices
•cheese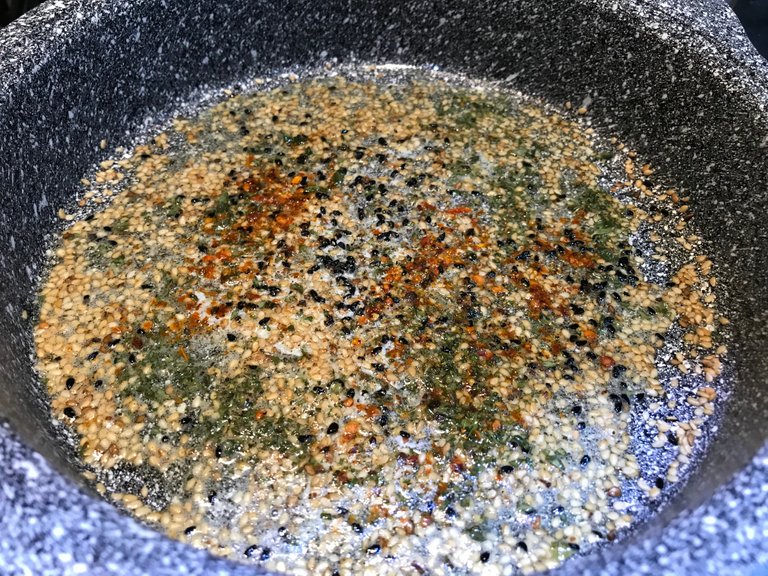 First we melt the butter in a pan with a lid. Then we add sesame seeds and spices. I used thyme and hot pepper. And some black sesame.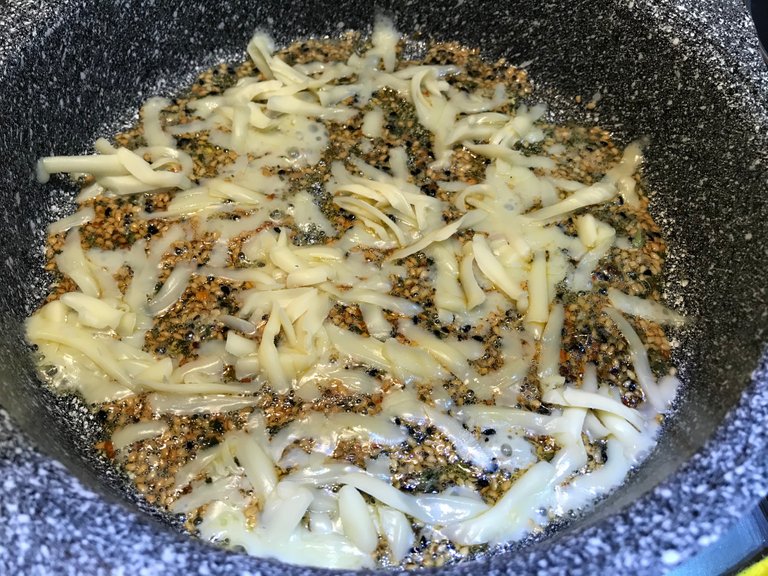 We add the grated cheese on sesame and spices.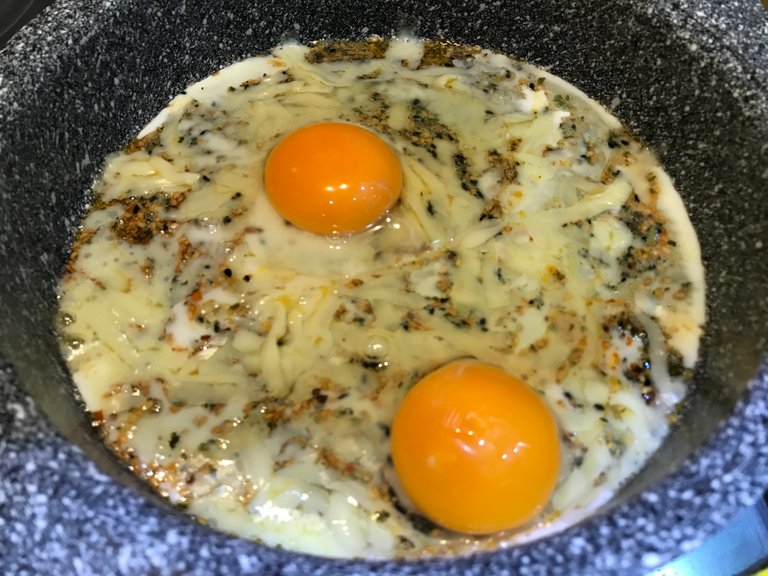 Finally we break the eggs into the pan. We add salt and pepper on the eggs. We close the lid of the pan to cook.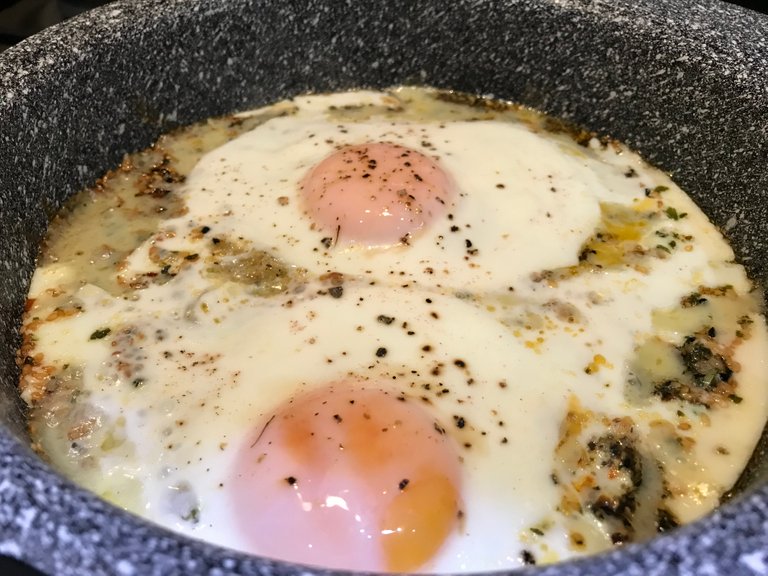 Our eggs are ready to serve. Serve by twisting the edges for a beautiful look.
Bon Appetit!
I hope you enjoyed my recipe. See you in the next post. Happy Friday!