Fish Curry and Fried Fish, todays lunch delight and one of the most loved food item of West Bengal and Kolkatta. The more interesting part, is that the people of Bengal cant live without eating fish, if you visit anyone you must get a dish of Fish. Though the most common is Fish Curry with Rice.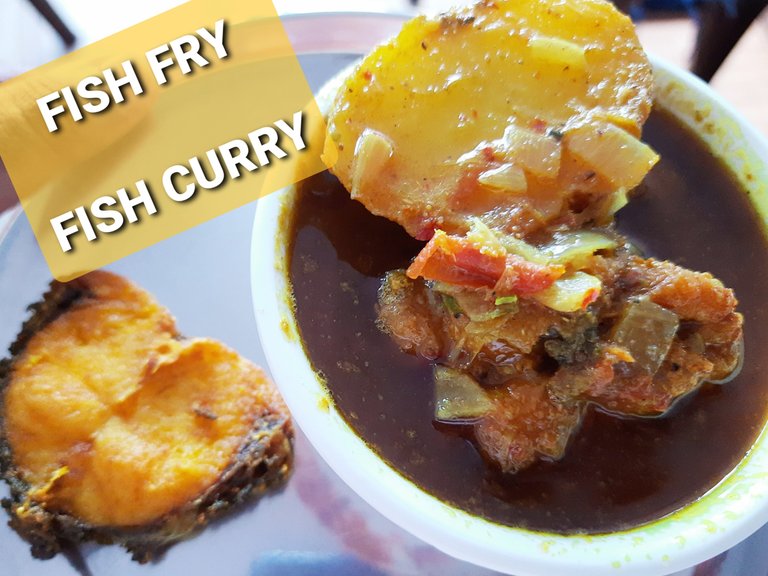 Might you have noticed in my todays Friday special post, I went to Fish market to get some fresh fish. We have a Bengali guest visiting us and we wanted to make it special with some Bengali dishes, and what could it be better than Fish curry.
So early morning I went to get some fresh fish, and thankfully I got some..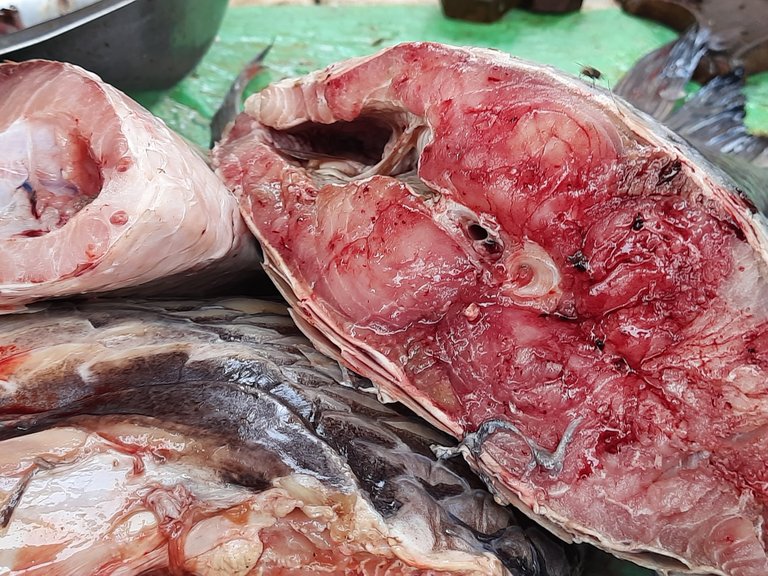 It's not that bigger but we have a middle sized Rohu fish which were most loved here. I could not manage to see the preparation method as I was more busy with other things and later with guest, but what I know is it involve quite a lengthy step:
first of all is to wash the fish
add some Turmeric and Salt and mix all the fish pieces properly.
fry the fish pieces into mustard oil (not sure why, but it does give a different taste to Indian recipe)
fry some onion, indian spices and add water.
let them to boil for few min.
then place the fish pieces into it
and again let it to cook for few min
The ultimate result would be enough to make you craving for it. We have fish curry ready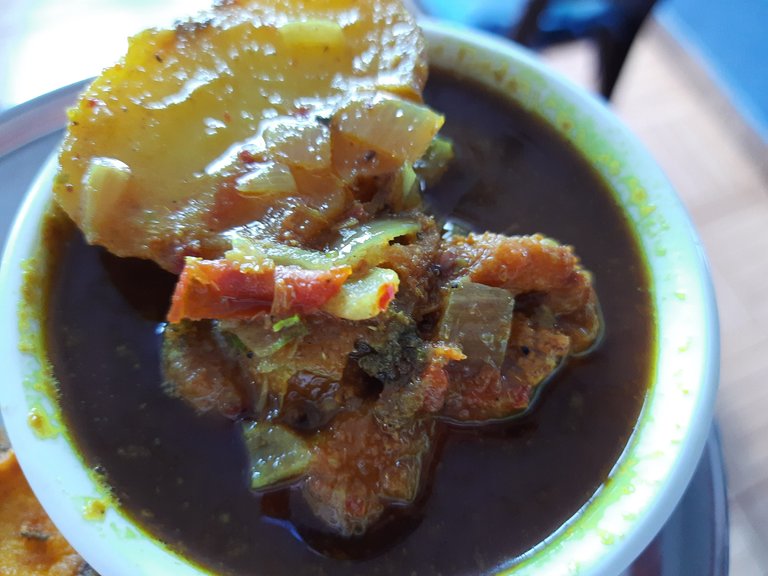 Ww do add some potatoes as well, as that what is must amo g the Bengali. They must need some potato pieces in the fish.
At last we were ready to serve the guest with hot & spicy fish curry, that was too tempting to resist.
Peace
Namaste @steemflow