Curd is a very nutritious and delicious item. It may be used either as meal or as dessert. I like curd in any format very much.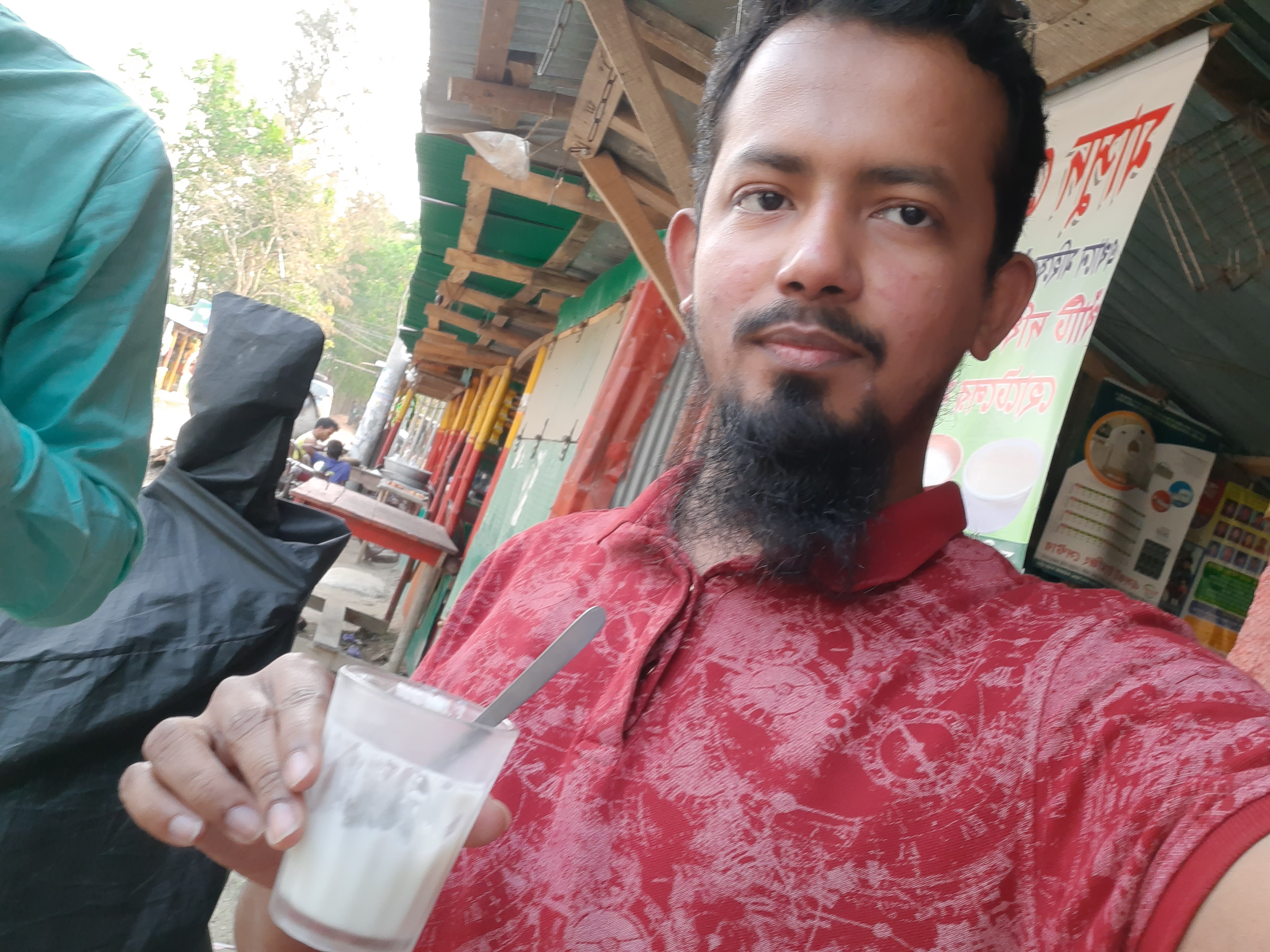 Curd may be different types in accordance to the raw milk like as goat milk, cows milk, buffalo milk etc. Among these, buffalo milk curd is very much popular in our country because of it's density and taste that seems to be something different than others.
---
A few days ago, I went to Muhuri Project that is very much close to my college. I planed a lot of time to have a tour at Muhuri Project but it was not happening. So suddenly me with my some colleagues decided not to delay more.
Instant to plan, instant to action. We hired a taxi and started our journey at a nice afternoon that was very suitable for a tour.
It took about 1 hour to rich at our destination from our institution. After having at the project area, we enjoyed the afternoon scenario very much on that awesome place.
---
It's a part of any tour to have some food especially if something is special related to that area. I have heard a lot of time about the buffalo curd of Muhuri Project from others and hoped I would have it whenever I visit the projector area.
So after completing our enjoyment at site visit, we entered on the restaurant shop. It is a very rural area. So the restaurants are also like the rural shops as made of bamboo, wood etc.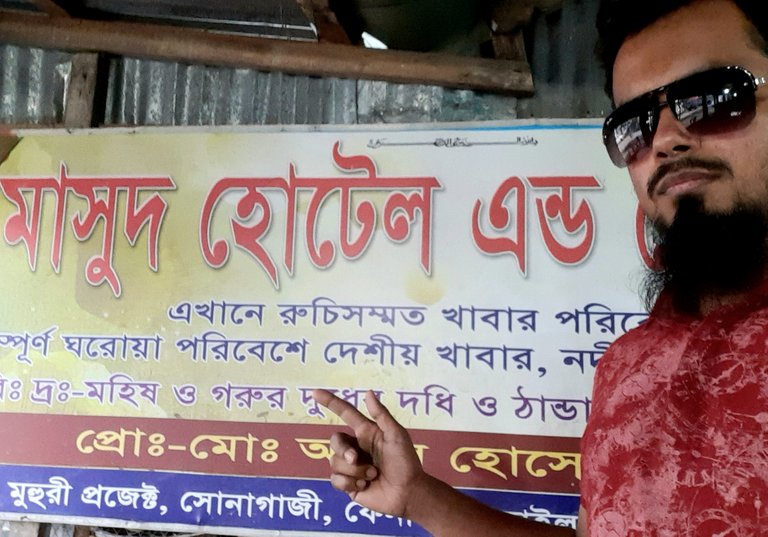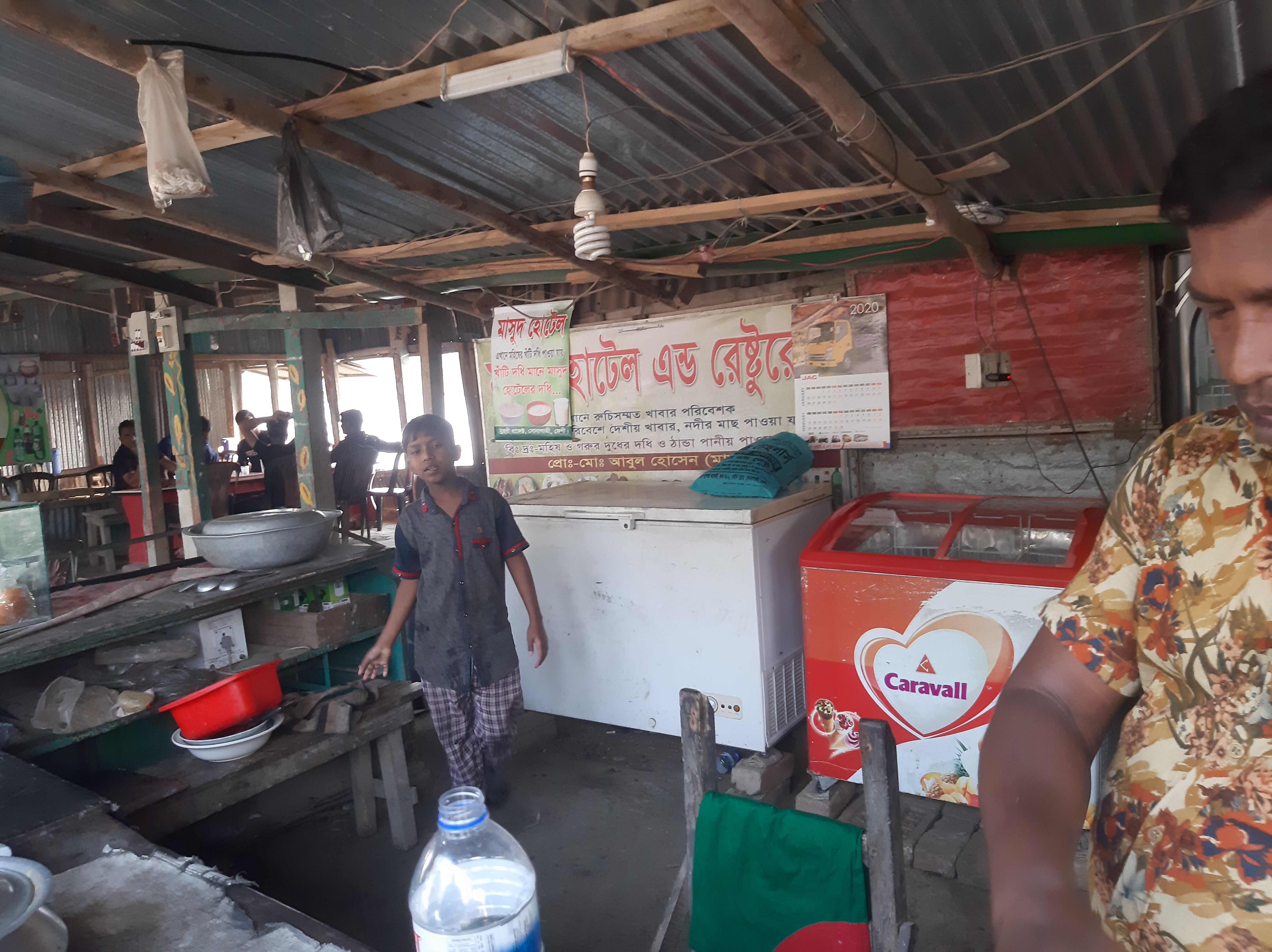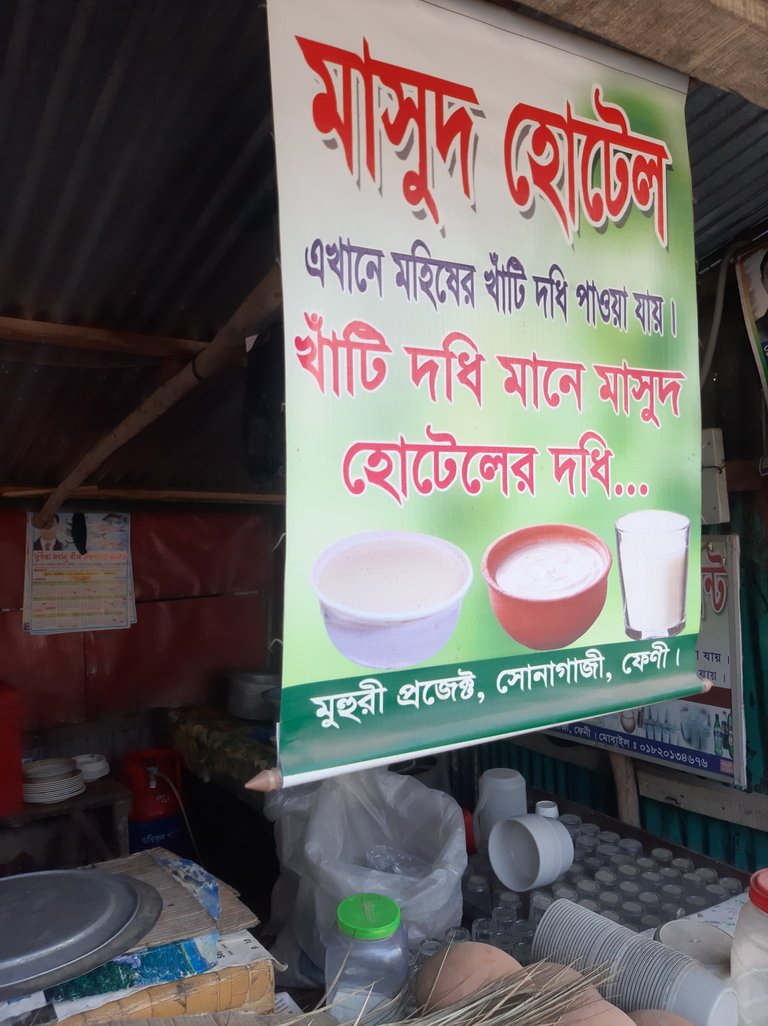 The shop was not looking so neat and clean, but it seems a little bit well-decorated for welcoming the tourists.
I ordered for buffalo milk curd. The shopkeeper informed me that he had only 5 glasses of curd remaining unsold till that time. We are were lucky as we were counted at the number 05 in total at all. So we bought all of the remaining glasses of curd and enjoyed.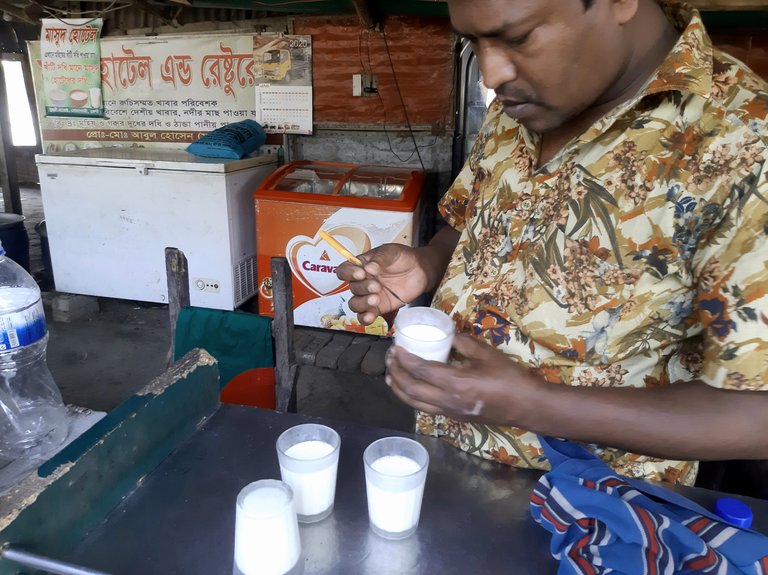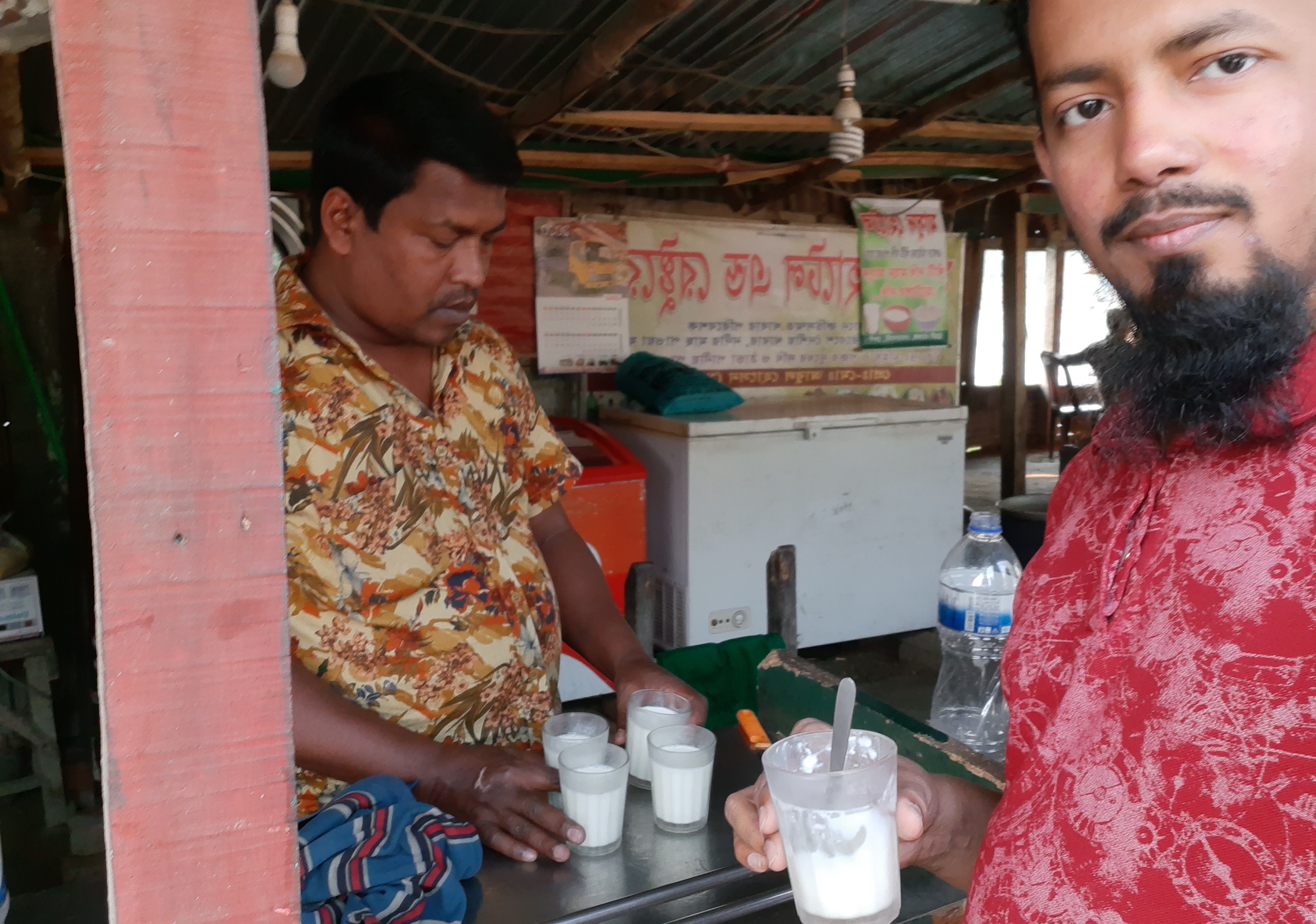 It was so dense that if you flipped or even altered the glass putting on the table, the flippest curd would not move or pour down as you are watching on the picture.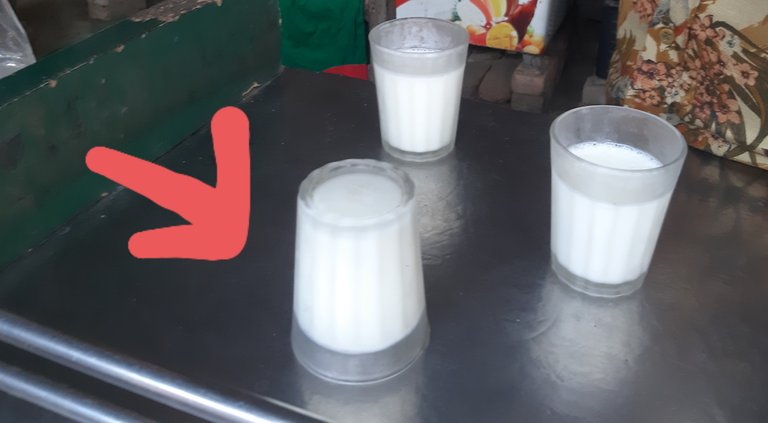 They don't use any sugar on the curd, but it was seemed to be enough sweet and tasty. Therefore it is very much healthy as it doesn't contain any sugar.
I was thinking that if there are enough more curd, I might ordered more. But the matter, Something is better than nothing. And I think this shortage of satisfaction will drive us again another day on that place on an another tour soon.
---
That was all of about the journey and the buffalo curd that I liked very much.
---
All photos are original content of me including each and every words and pictures. The photos are captured by me with my mobile phone specifications as mentioned below..
---
Capturing Device Details
(Samsung A30s)
MAIN CAMERA
Triple 25 MP, f/1.7, 27mm (wide), PDAF
8 MP, f/2.2, 13mm (ultrawide), 1/4.0", 1.12µm
5 MP, f/2.2, (depth)
Filter: Original, Scene optimiser, HDR
White Balance Auto
SELFIE CAMERA
Single 16 MP, f/2.0, 26mm (wide), 1/3.06", 1.0µm
Filter: Original
White Balance Auto

---
About Me:

My Footsteps on Virtual World:
---
"I am an engineer by graduation
a teacher by occupation
& a writer by passion"

---
        I believe, Life is beautiful!