Hello my loving Hiveans,
How are you,My dear friend, I wish everyone a good afternoon and a happy weekend.When we say a weekend, we think of freedom and happiness.So, for this relaxing day, I have brought you a very delicious recipe for a day where you can have a lot of fun with friends or family.That is 'Parippu Vade'.That means, in my country, it is called dhal vade. These are very popular dishes in my neighboring country. A very popular dish in my country now. Very suitable for a snack.So, let's see how to make it.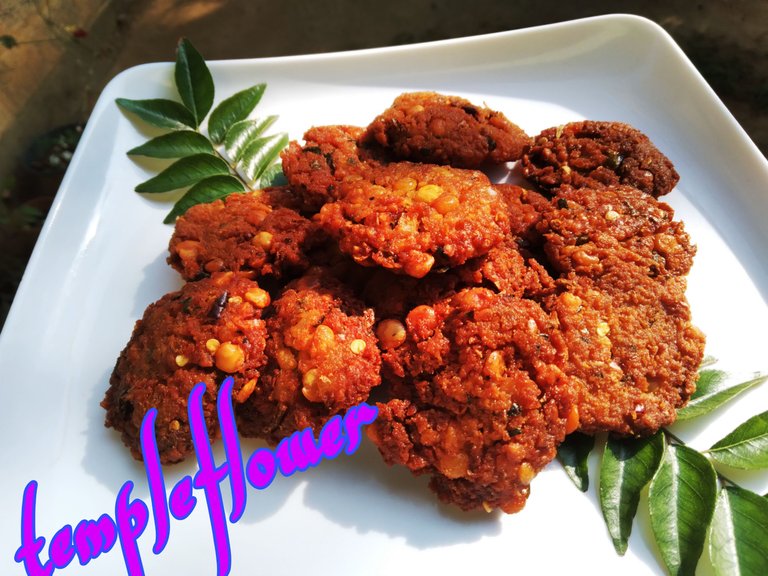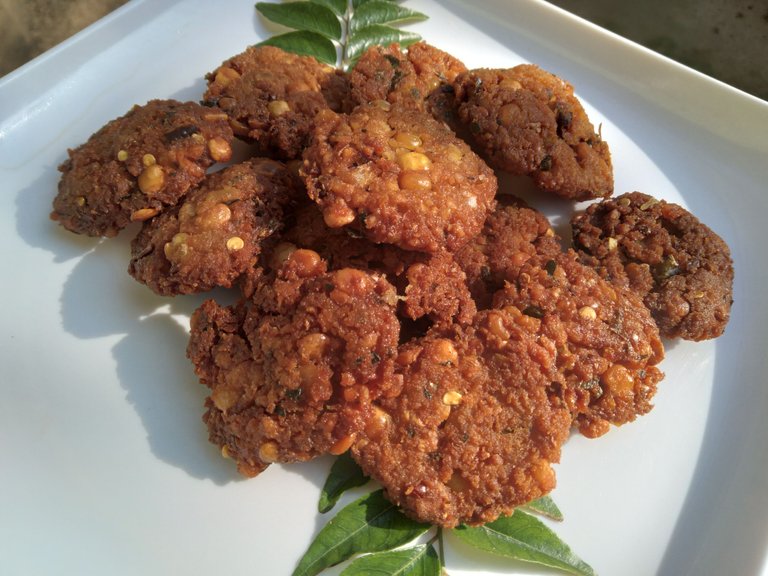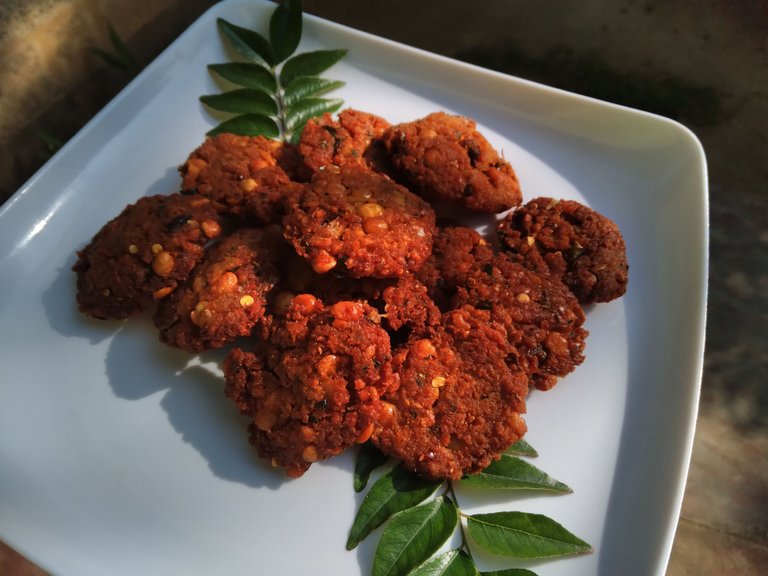 Ingredients;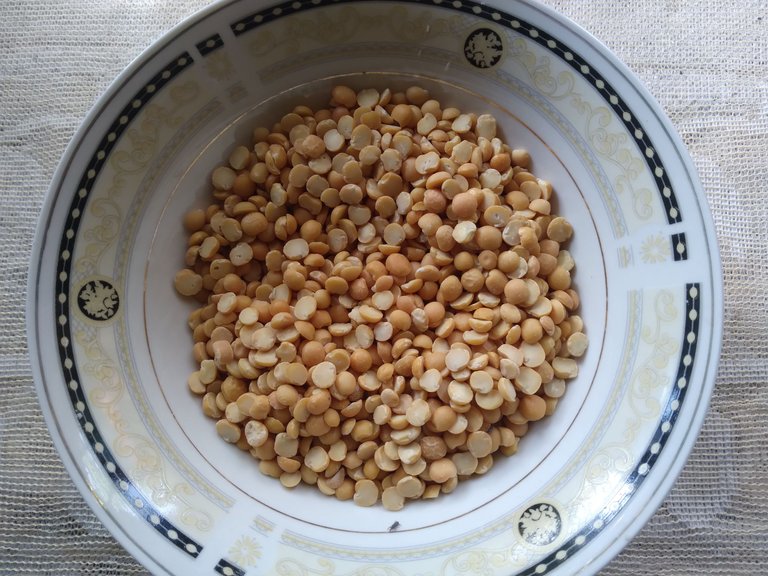 A tablespoon of of chilli powder
1 1/4 teaspoons of salt powder
250ml of oil
A large onion cut into small pieces
A handful of finely chopped curry leaves
About four dried chili pods, chopped
About six green chilli pods, chopped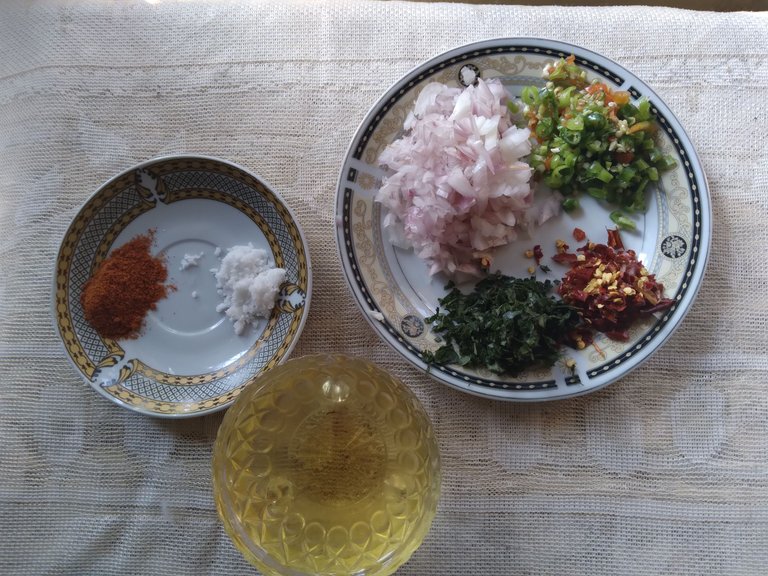 The method of making;
Wash the chana dhal thoroughly three to four times. Then add enough water to cover the chana dhal and let it soak for about two hours.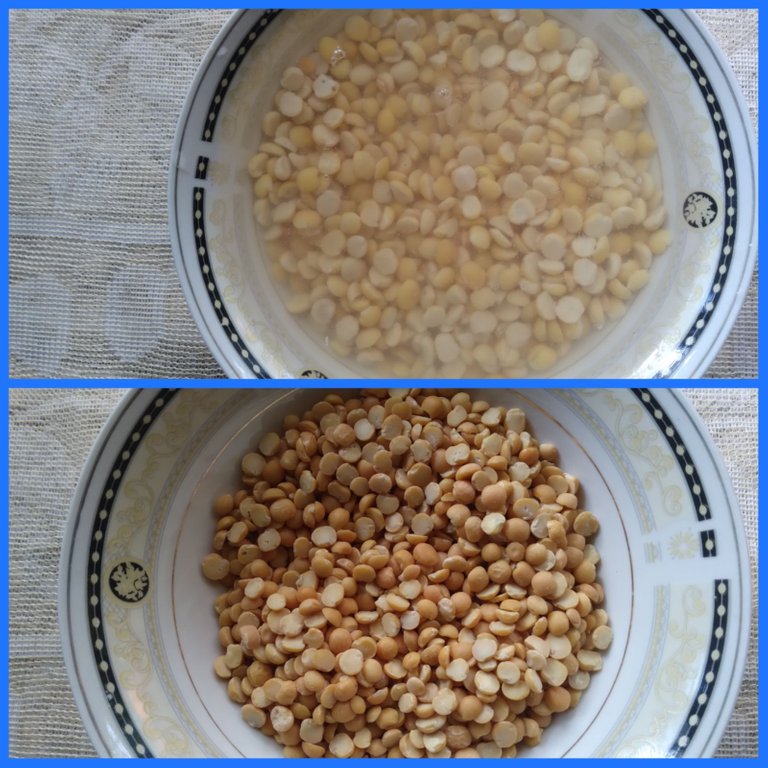 Remove the water after about two hours.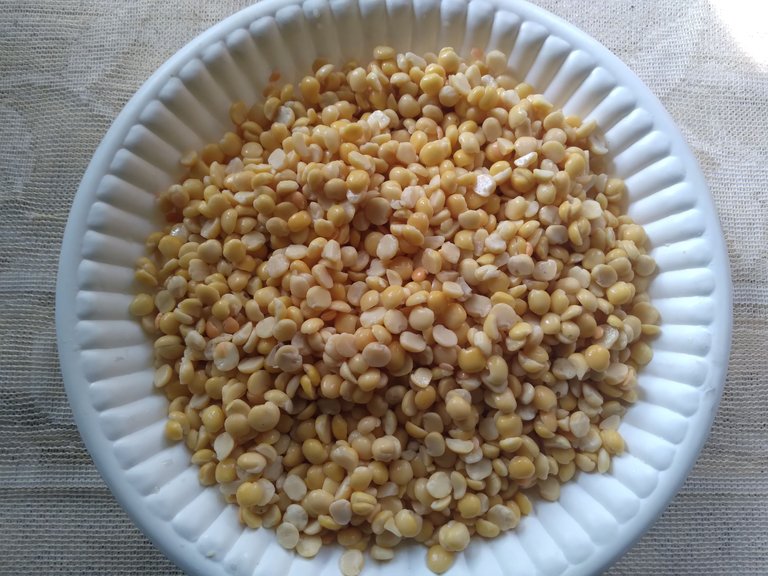 Add 1/4 cup of the lentils to another cup.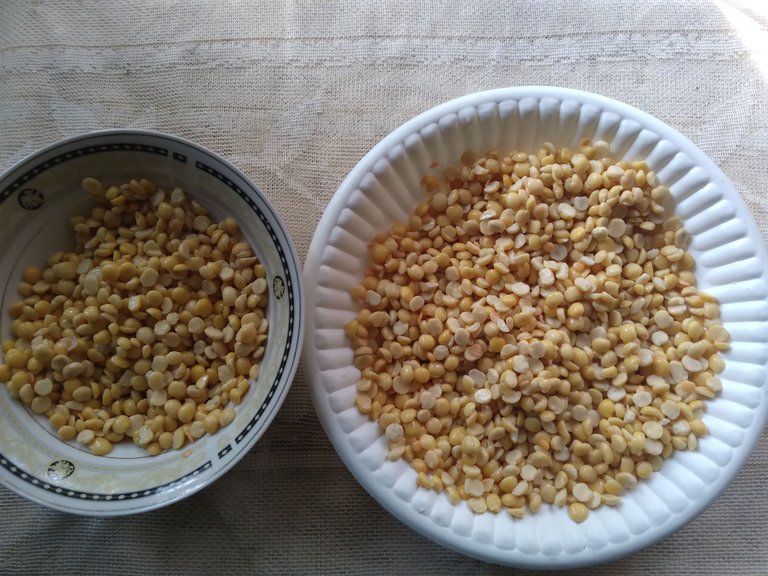 Put the lentils in a large bowl in a blender and blend well.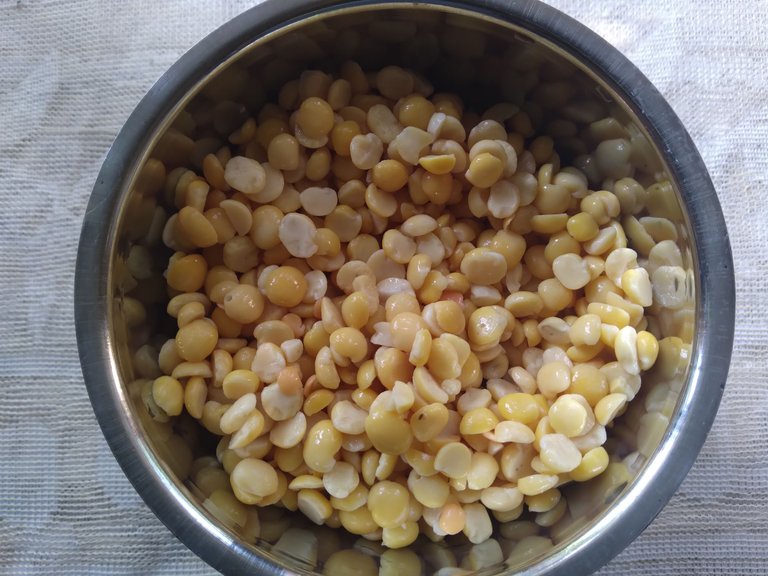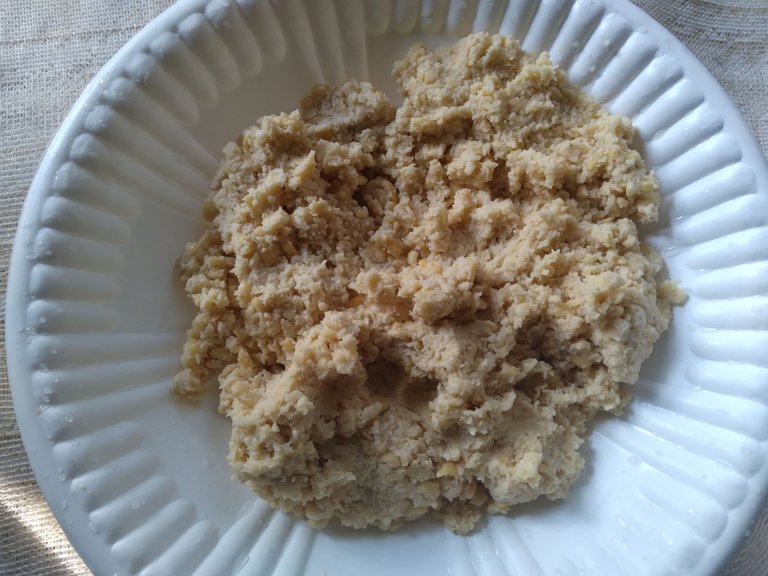 Put the blended chana dhal in a bowl and add chopped green chillies, big onion, curry powder and dry chillies to it.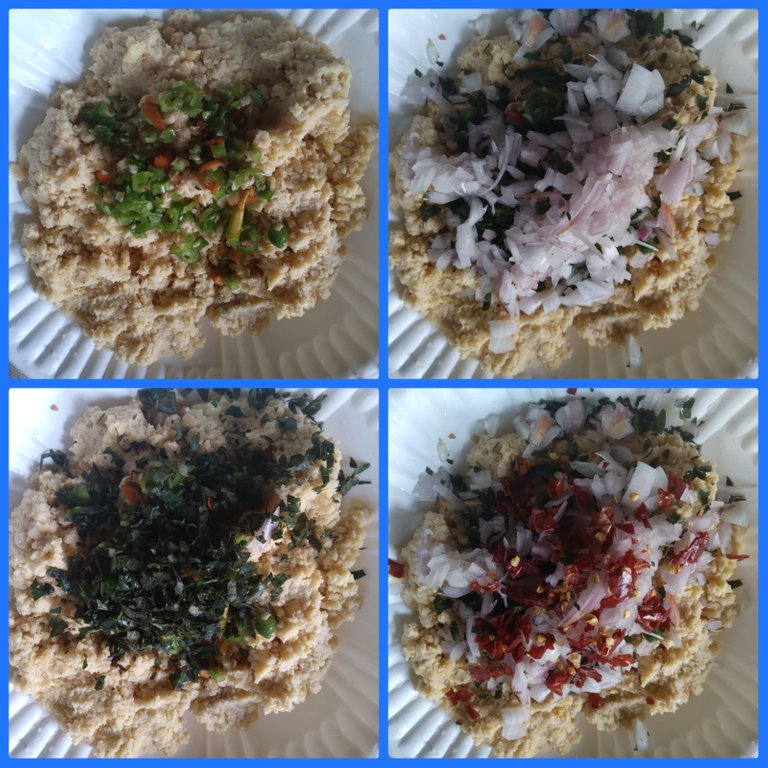 Now add the remaining 1/4 cup of chana dhal.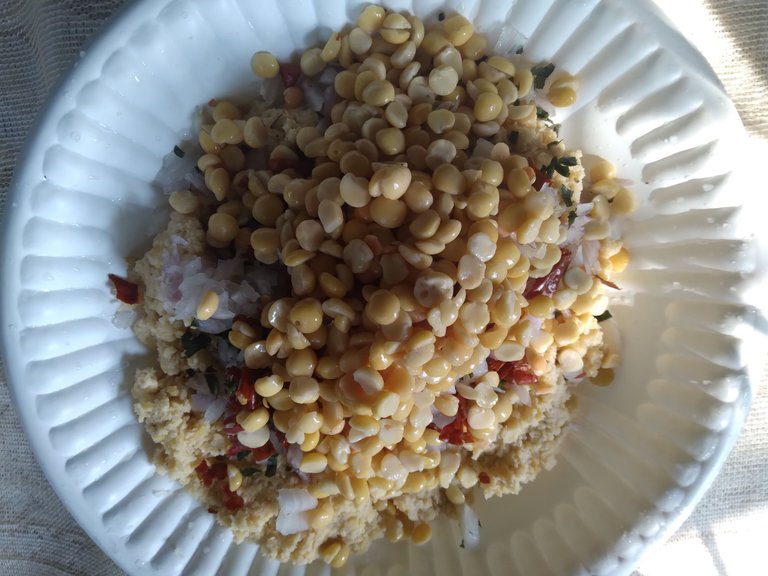 Then add chilli powder and salt powder.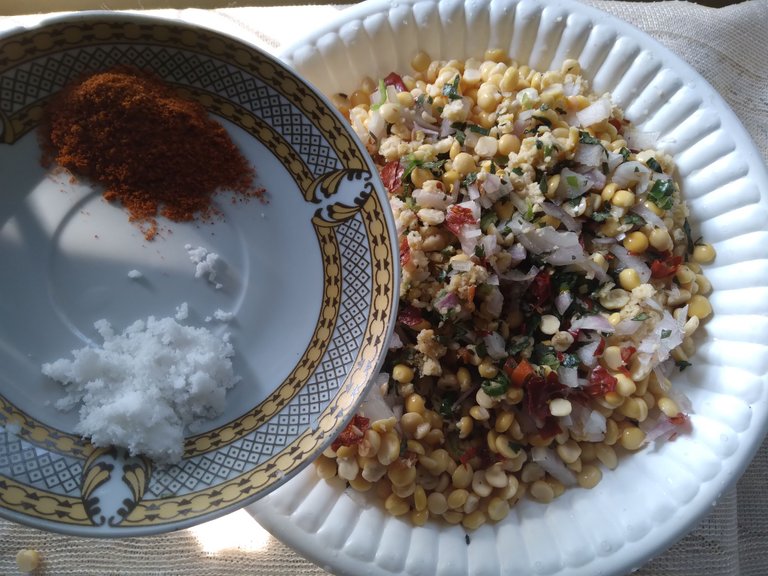 Mix everything well.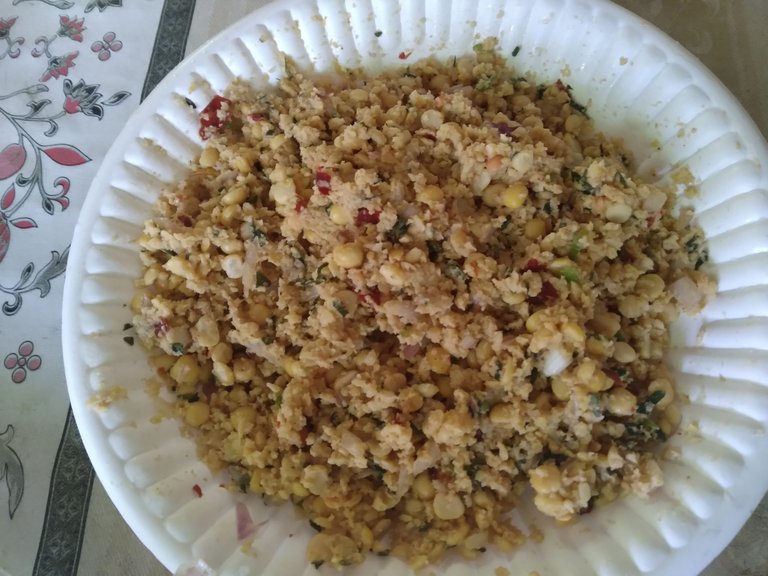 Now take a small ball of the mixture and place the ball on your palm and flatten it to some extent.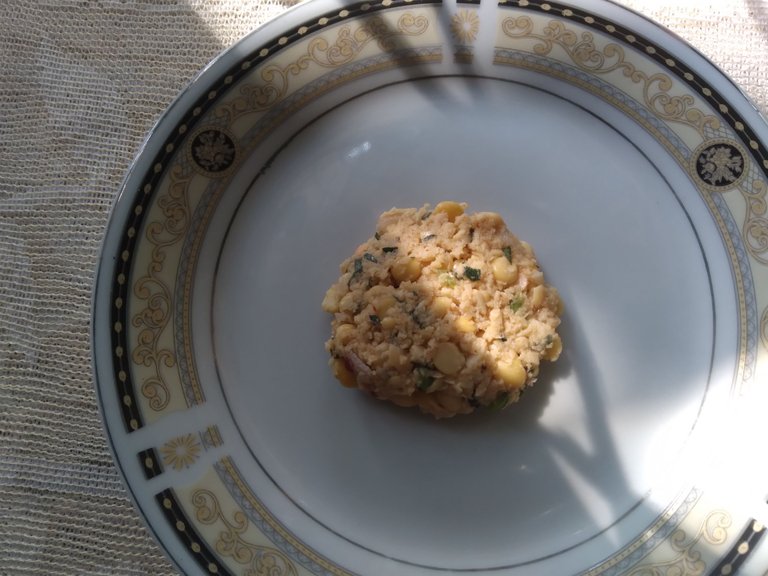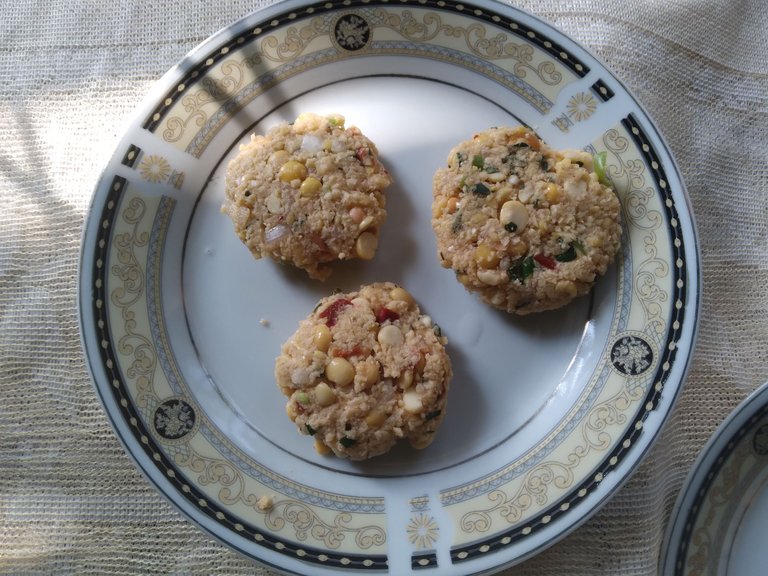 Now add oil to a pan and when the oil is hot, deep fry these balls until they turn golden in color. At this time the fire should be kept at minimum level.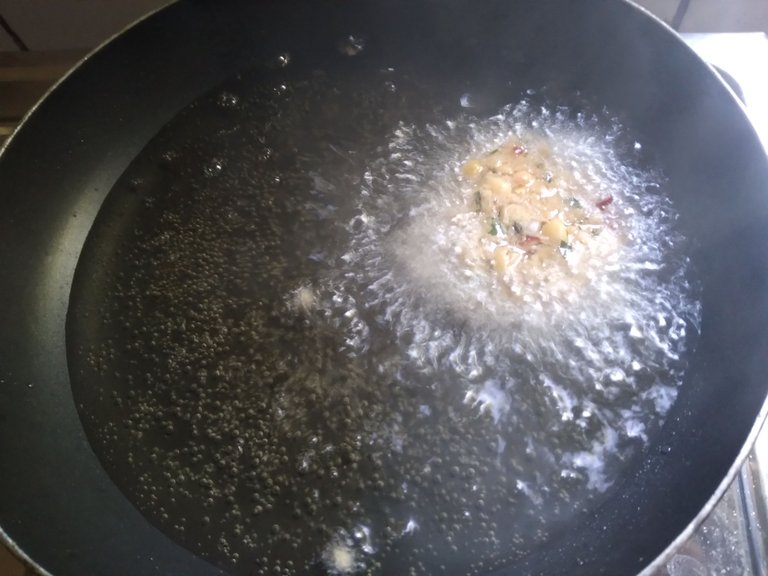 Both sides should be fried until golden brown. Should become crispy.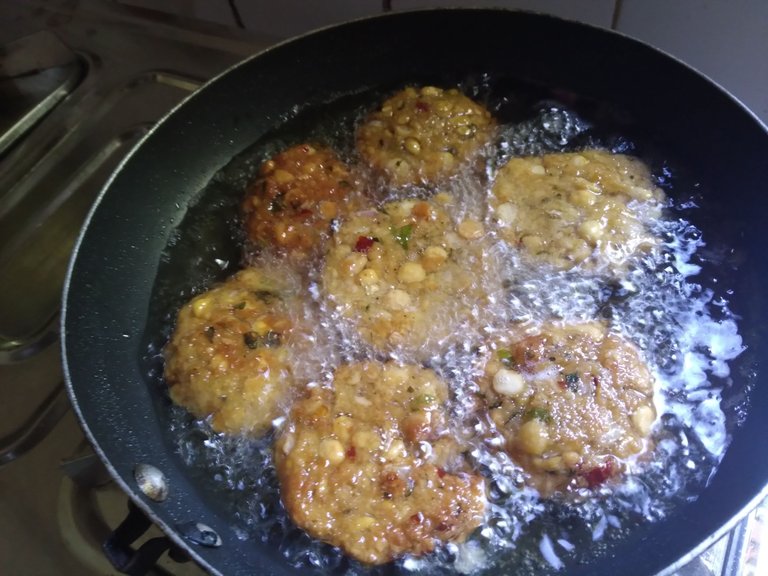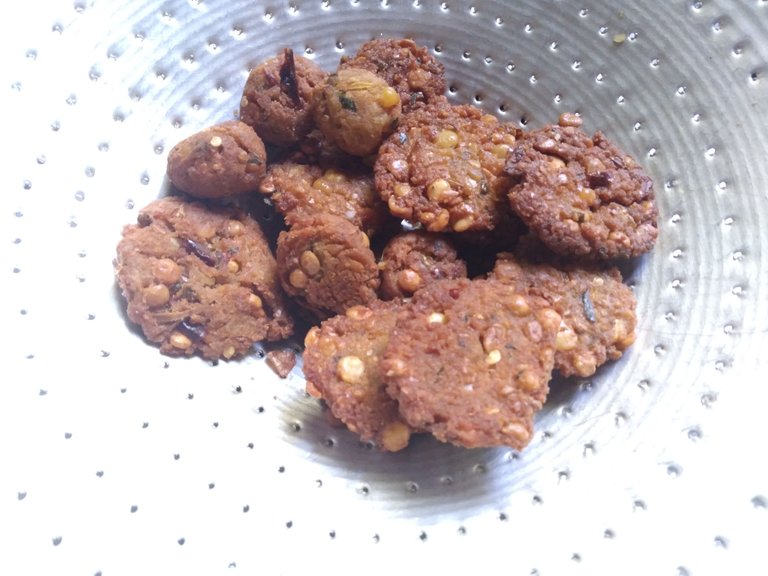 The parippu wade is very tasty and a bit spicy.It is very suitable for an evening evening tea time or a snack with family members.Not only that, it is perfect for a bite at a party.It does not require a large amount of ingredients and is not difficult to make, so dear friends, try this delicious dish.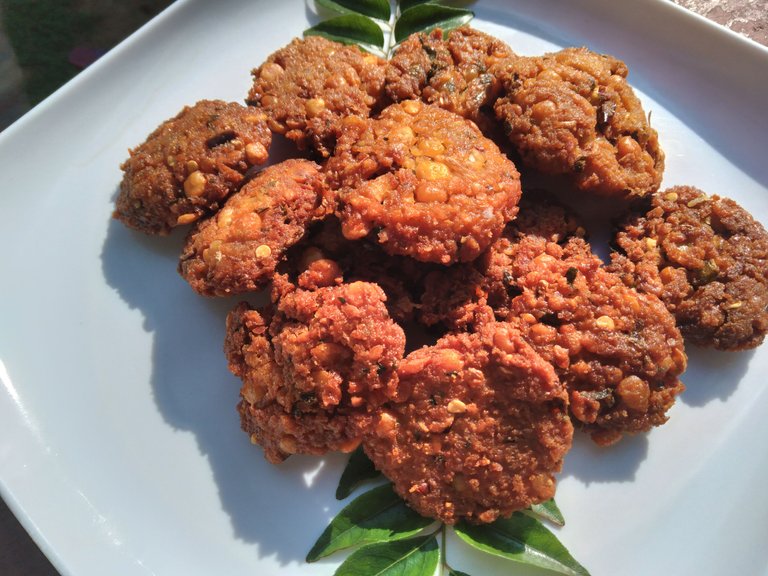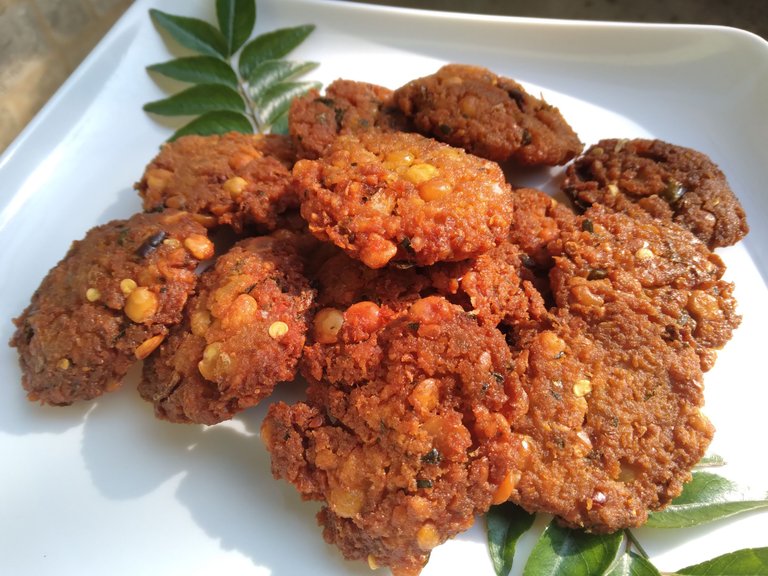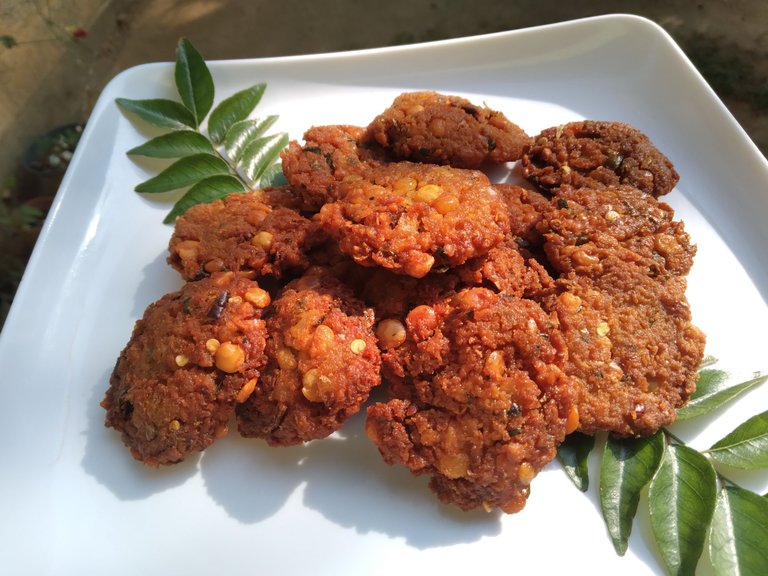 Warmly thanking you for reading.