I had a container of Symphony tomatoes (basic description of multicolored tomatoes) that I did not want to go to waste, so I decided to throw together a quick Pico de Gallo that I wanted to share.
So easy and quick to make!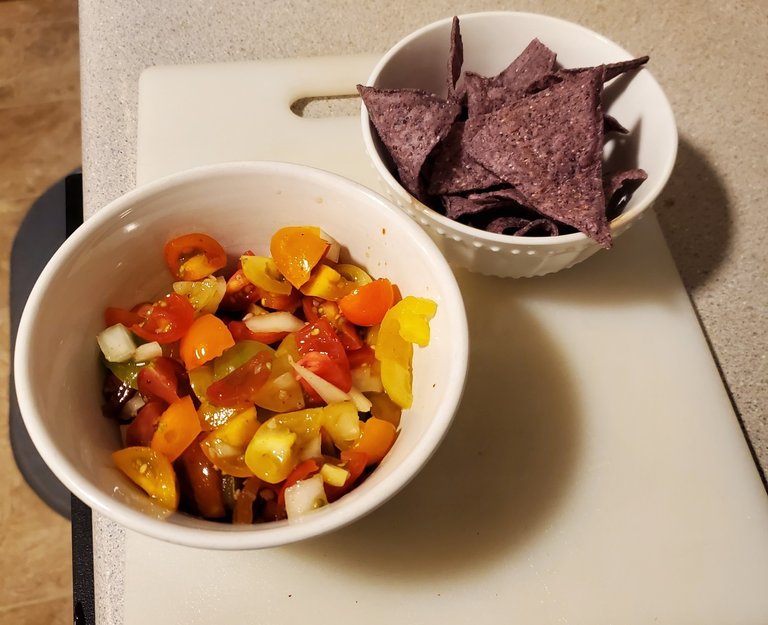 Ingredients:
2-3 cups of tomatoes (large tomatoes work great too)
Take the tomatoes and slice them into a bowl or container.
1/2 a medium onion (I chose a sweet yellow onion)
1/4 cup of diced pickled jalapeno
1/4 cup of the jalapeno pickled juice
1-2 tsp salt
1 lime
Prepare:
Cut the tomatoes into small chunks throw into a medium sized storage container.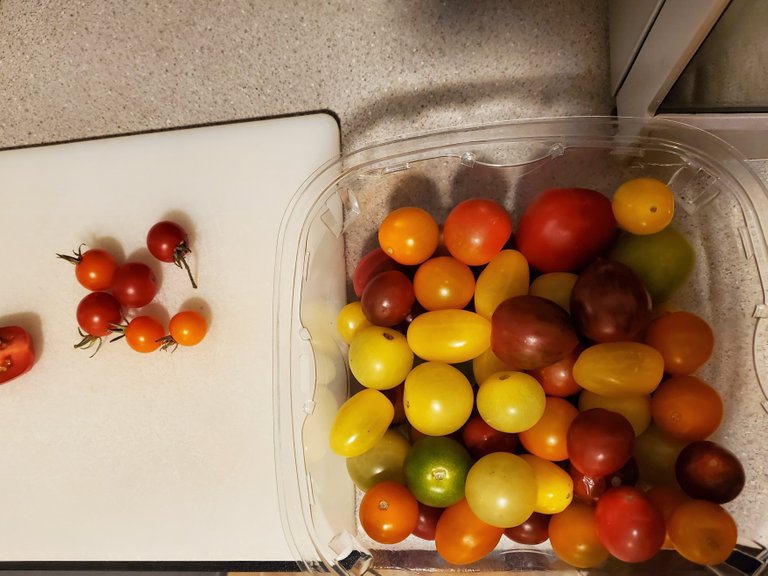 Chop/Dice the onion and place them into the container with the tomatoes.
Dice the jalapenos the same way and add them to the container.
Pour the 1/4 cup of the juice that came off the jalapenos into the container.
Squeeze the entire lime over the top of everything and add the salt.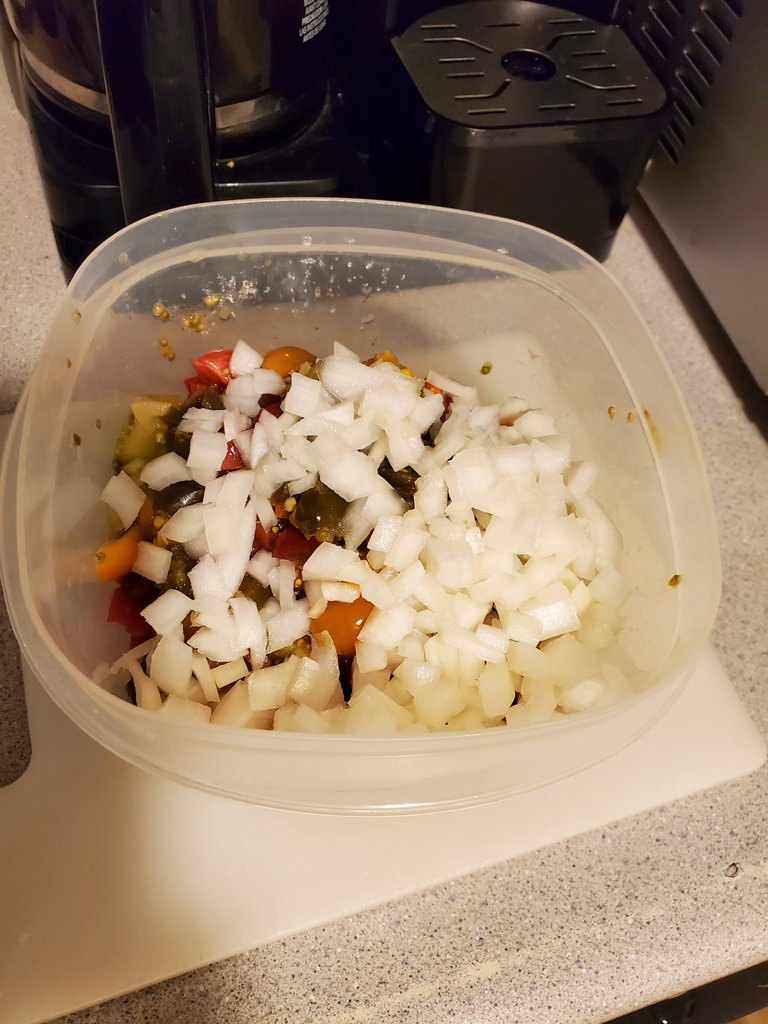 Toss all the ingredients together and plate and serve with your choice of tortilla chips.
Simple, fast, easy, and so yummy!!
@}->- @Tempy