I always thought Chia pudding looked weird
And it was never really appealing to me to try it honestly. Until a couple of days ago, I was wondering what I'd do with the few extra bananas and accidentally bumped into a Chia pudding image when I knew that I was just going to give it a try. I asked my boyfriend to bring coco milk, preferably canned coco milk, as I read these are extra creamy. But I have to say, I never tried canned coco milk, while I do love those in a box. Eventually, he came home with the boxed one as the canned was more expensive. Fine by me, I didn't know if we were going to like this anyway, and coco milk is expensive enough as is. Let's try it first before we try to create the perfect version of it, lol.
The ingredients of this very basic Chia Pudding recipe
Only four ingredients are needed for this Chia pudding, I didn't even add any sweeteners as it was sweet enough as is!
Chia seeds
Coco milk
Banana
Strawberries
It's very easy to make as well, just fill the jar about 2/3 with coco milk, add a few spoons of chia seeds, and start stirring right away as the seeds will start to get slimy right away. Add the fruit parts, close the jar and leave in the fridge overnight. A few hours can do the trick already, but I've noticed that overnight the pudding structure is much better than waiting only a few hours.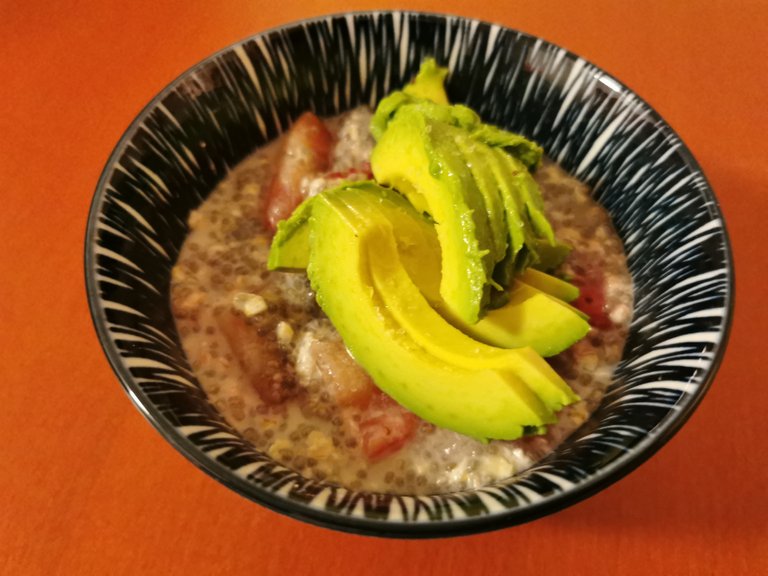 You can also add some oats or avocado. I had some spare Chia pudding and added the avocado, very nice! Can't wait to try out the endless combinations. Our household is a fan of Chia pudding now.
Did you ever eat Chia pudding? And what's your favorite recipe? Are you going all-in or keeping it simple?
Please feel free to share!
---
Posted via foodiesunite.net