Hello Foodies Bee Hive Lovers, I am very happy to be able to share recipes again in this community. After recovering from dengue fever and losing about 6 kg of weight within 2 weeks, I started to like snacking, although snacking I still maintain the nutrients my body needs after the illness.
every day, I drink 500 mL of various juices that can increase my platelet count, such as a combination of dragon fruit juice, dates, beets, red guava, young coconut water and mango juice.
The snacks that I can eat are generally various cakes, chips and crackers that I make myself.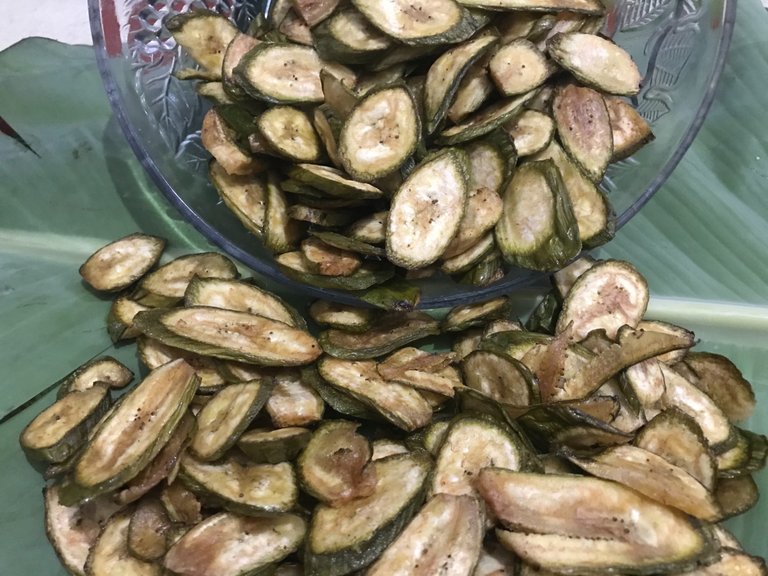 Banana chips
Like today, I want to eat chips, then I go to the garden to find my chips ingredients. I only found lele tandan bananas, they were still too young to make chips (it took another 2 weeks to make chips).But because there were no other ingredients to make chips, I ended up taking banana lele tandan/banana janten.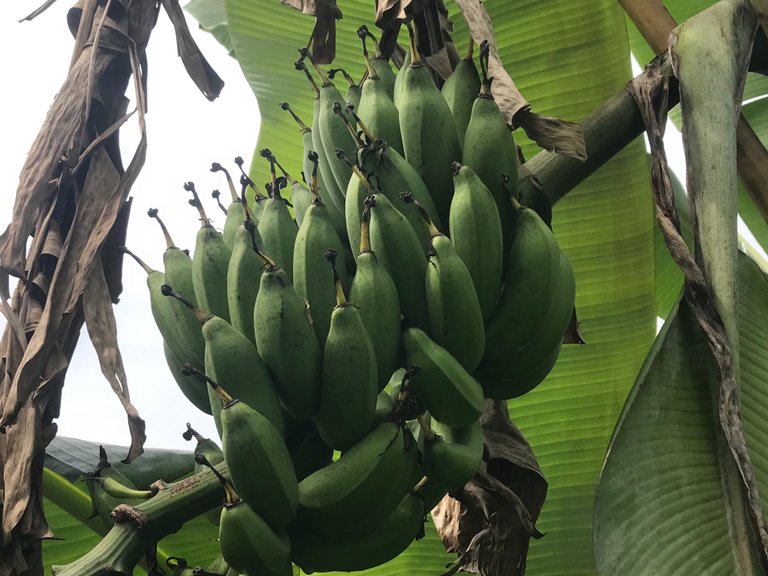 I take one comb at the top, I leave it for a while until the sap is gone.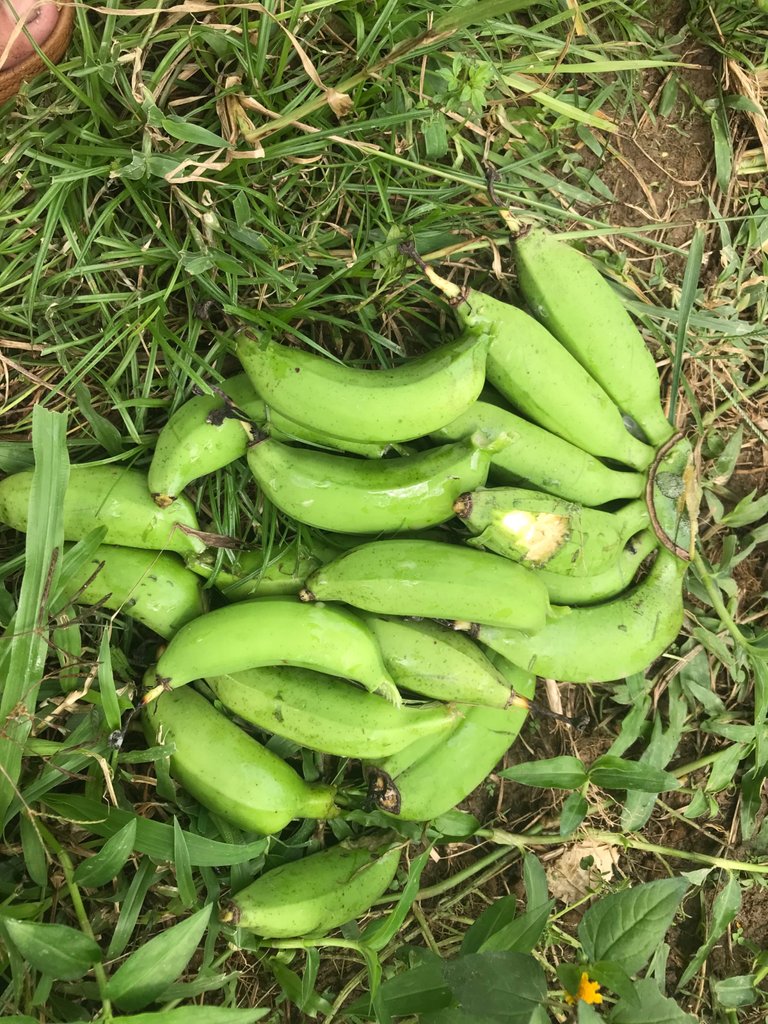 Banana lele tandan / janten are bananas that are usually used as chips when young and made into fried bananas after cooking (yellow).Usually people make chips by peeling the outer skin, but I don't peel the outer skin. So the banana chips that I made are bananas with a young (green) outer skin.
I use bananas with peels because in banana peels there are many nutrients needed by the body, in 100 grams of banana peels there are 18.50 grams of carbohydrates, 2.11 grams of fat, 0.3 grams of protein, 715 mg of calcium, 117 mg of phosphorus, iron 1.60 mg, vitamin B 0.12 mg and vitamin C 17.50 mg. Besides that, banana peels contain pectin which functions to prevent the absorption of cholesterol by the body, banana peels also contain more antioxidants than bananas, the antioxidant content is Lutein which functions as an antioxidant and prevents cataracts.
source: https://www.google.com/amp/s/m.tribunnews.com/amp/tribunners/2016/02/23/manfaat-mengejutkan-dari-kulit-pisang.
While the nutrients contained in 100 grams of bananas are:
Water: 67.8 grams
Energy: 128 calories
Protein: 0.8 grams
Fat: 0.5 grams
Carbohydrates: 30.2 grams
Fiber: 8.1 grams
Calcium: 12 milligrams
Phosphorus: 28 milligrams
Sodium: 3 milligrams
Potassium: 382.0 milligrams.
In addition, bananas also contain vitamin B complex, vitamin C, beta carotene, magnesium and potassium.When they are young, bananas are rich in starch content and as they age, the starch content is converted into sugar.
source: https://www.google.com/amp/s/hellosehat.com/nutrisi/fakta-gizi/manfaat-buah-pisang/%3famp=1.
Ingredients needed to make banana chips
1 bunch of young bananas (choose young bananas without seeds)
500 ml cooking oil
2 liters of water
2 tablespoons vinegar
2 tablespoons salt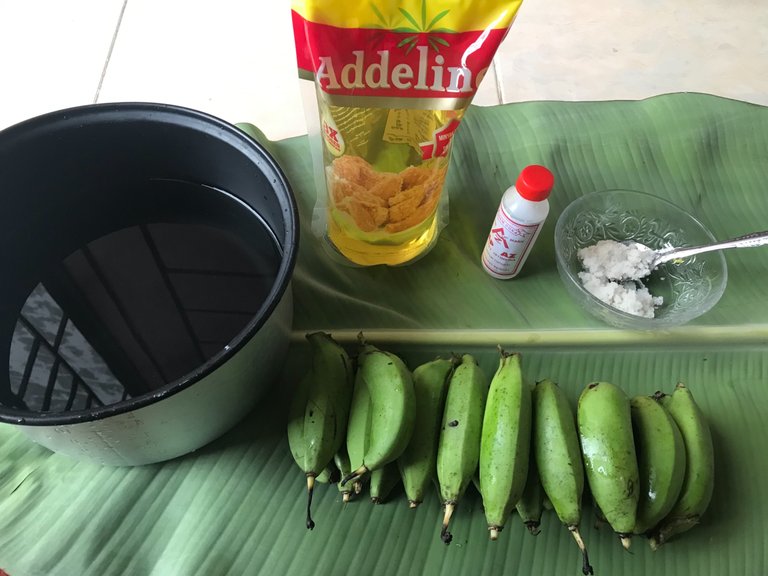 How to make?
The first step: wash the banana with the skin until clean, cut both ends.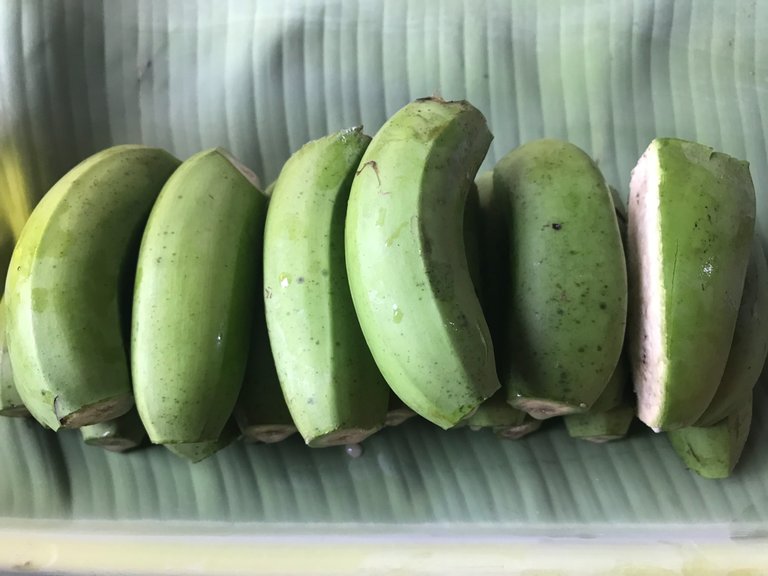 The second step: put 2 tablespoons of salt and 2 tablespoons of vinegar into 2 liters of water, stir until well blended.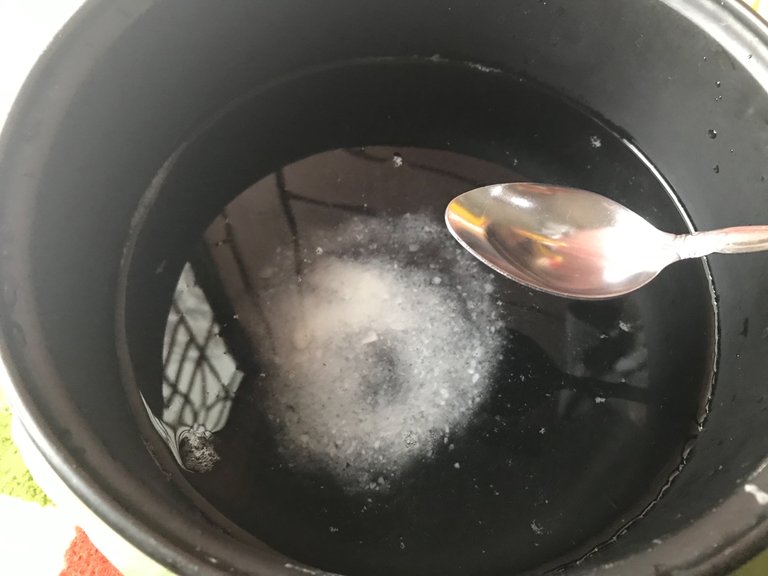 The third step: cut the banana as thin as possible, shape according to your taste.
The fourth step: put the thinly sliced ​​banana pieces into a mixture of salt water and vinegar.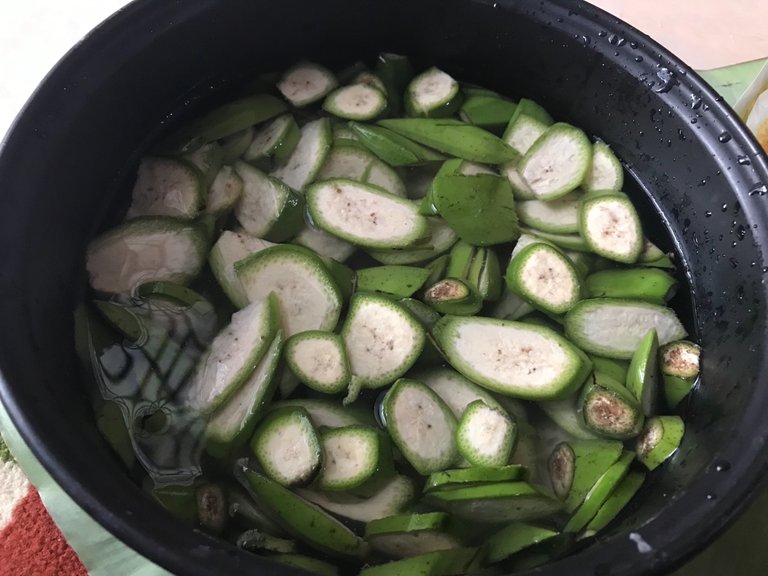 The fifth step: heat the cooking oil, after the oil is hot, put the banana slices into the heated oil.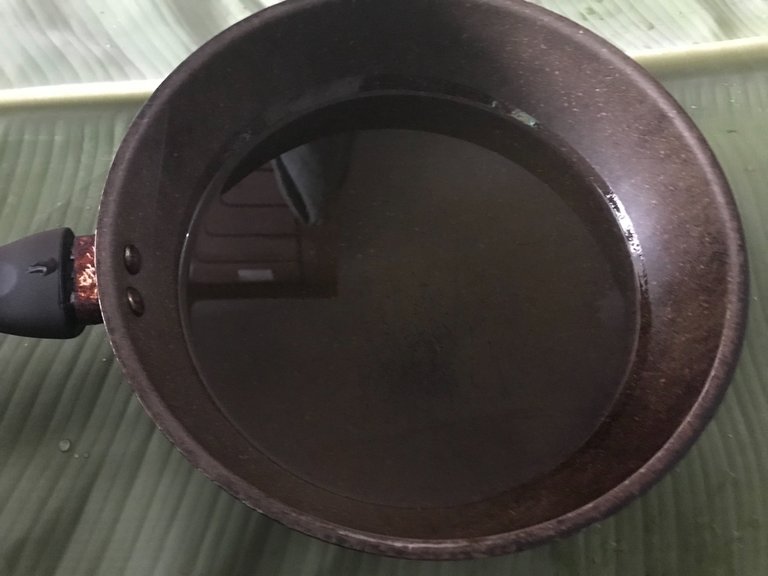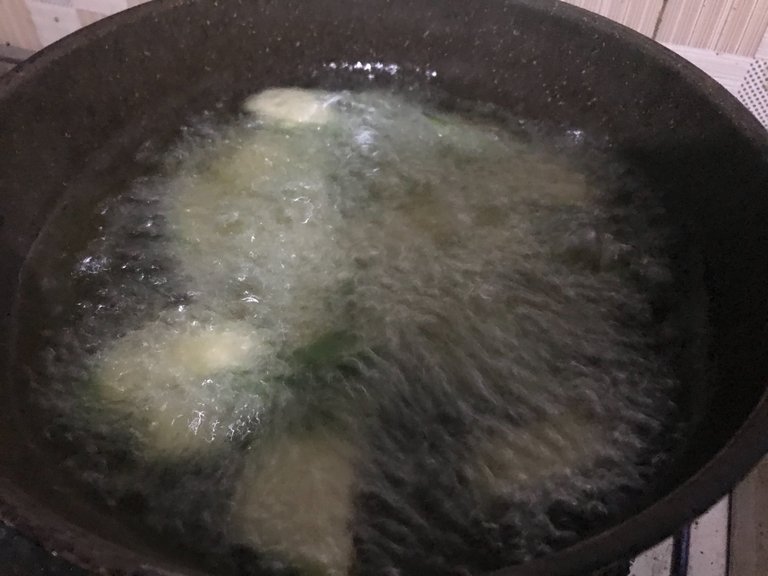 The sixth step: fry until brown and the banana skin is dark green, don't forget to turn it over so it doesn't burn.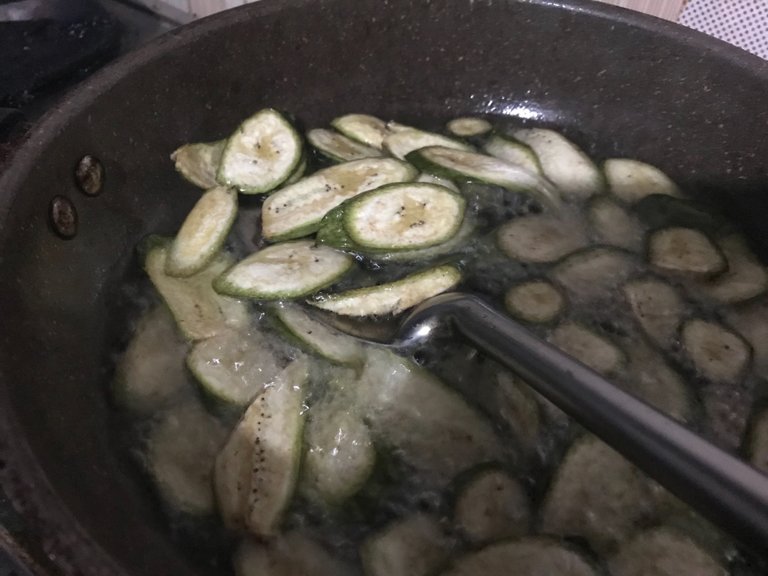 The seventh step: let's drain the bananas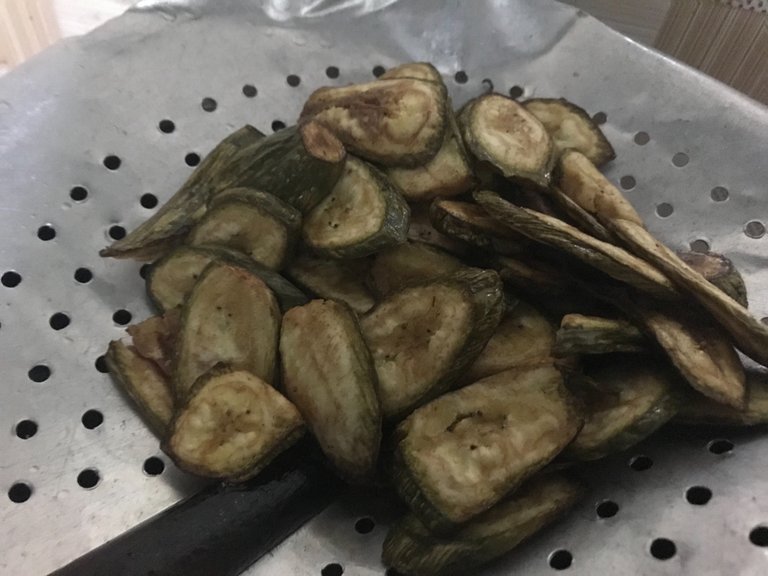 Fry all the banana slices with the skin on them (I fried three times to finish).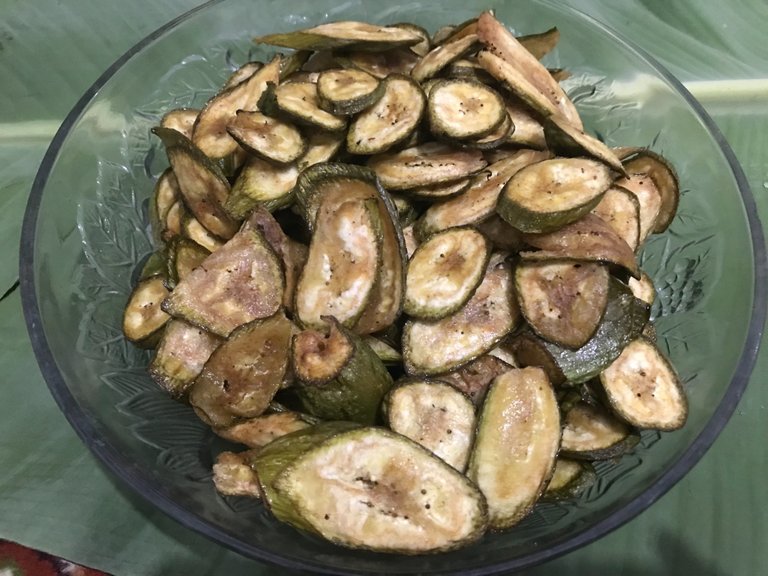 good luck, it's crunchy and tasty, even though it only uses vinegar and salt. This snack is also suitable for those of you who don't smoke and drive a car, so you don't get sleepy while driving. Children also really like banana chips with the skin on, they say they are delicious and crunchy.