Very long time I can't eat noodles. But today I really want to make pasta. This will be my first menu at HIVE, I thought.
I don't have a special recipe, I just cook pasta according to the usual procedure and in general. The ingredients I use are easy to get, and all of them are all I have in my refrigerator.
However, I combined Korean dishes as a side dish for my pasta this time. I'll add Kimchi, that's why I call it Kimchi Pasta.
Let's start!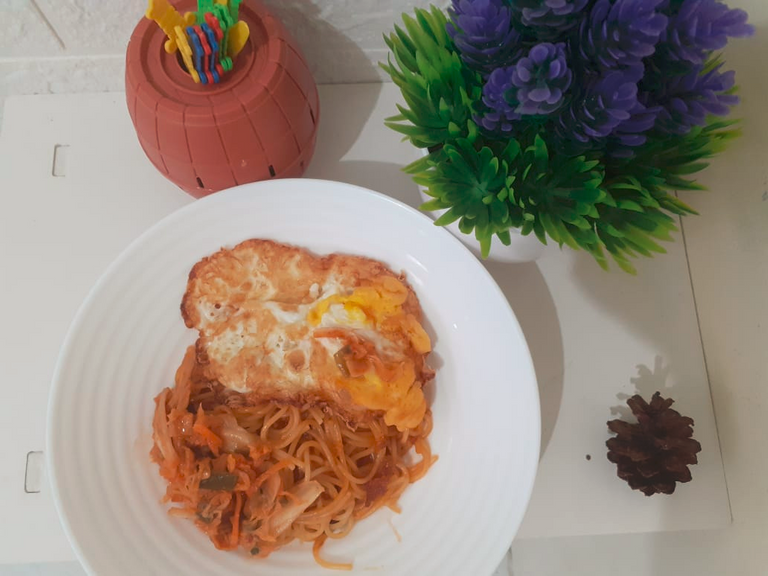 First of all prepare the ingredients consisting of:
1 pcs Pasta Lafonte
1 egg
100 grams of Kimchi
500 grams of red tomatoes
100 gram tomatoes sauce
200-250 grams of minced meat (optional)Italic
1 small onion, cut into small squares
An Onion leaf
1 garlic clove, finely chopped
8 tablespoons Del Monte tomato sauce
2 tbsp of olive oil
Pepper
Sugar
Salt
MSG
Step 1:
Boil the tomatoes until the skin peels off. Wait for it to cool then peel off the skin. Blend of finely skinned tomatoes.
Step 2:
Boil the pasta until cooked, about 8 - 10 minutes. Then drain. Leave it.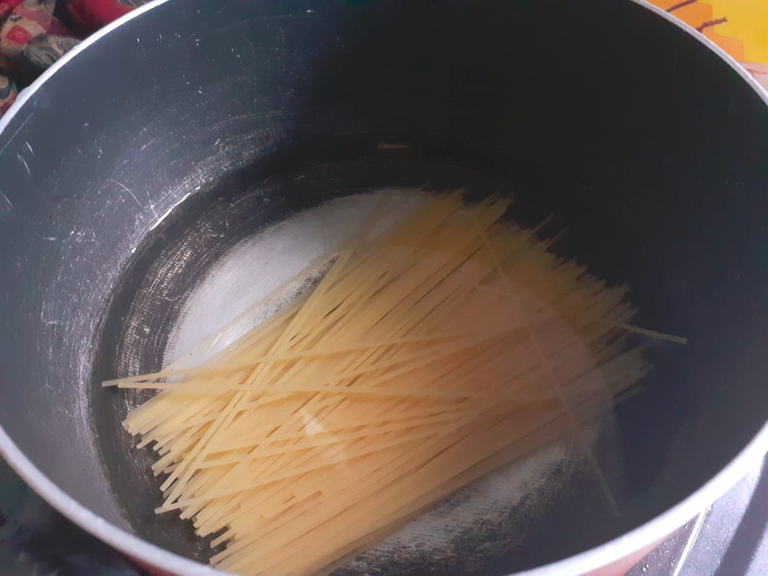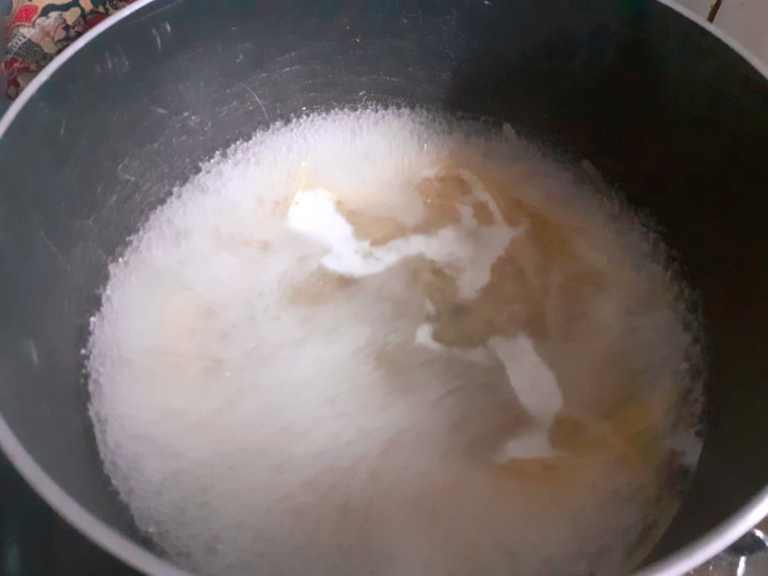 Step 3:
Sauté the onions using olive oil until fragrant, add the chopped garlic and saute a little longer. Enter the minced meat, saute until the meat is brown. You can give a little water so it doesn't burn.
Step 4:
Enter the tomato juice, tomato sauce, onion leaves. Then heat it over medium heat. Cook over low heat until the water is reduced a lot and the sauce thickens, until it is dark red.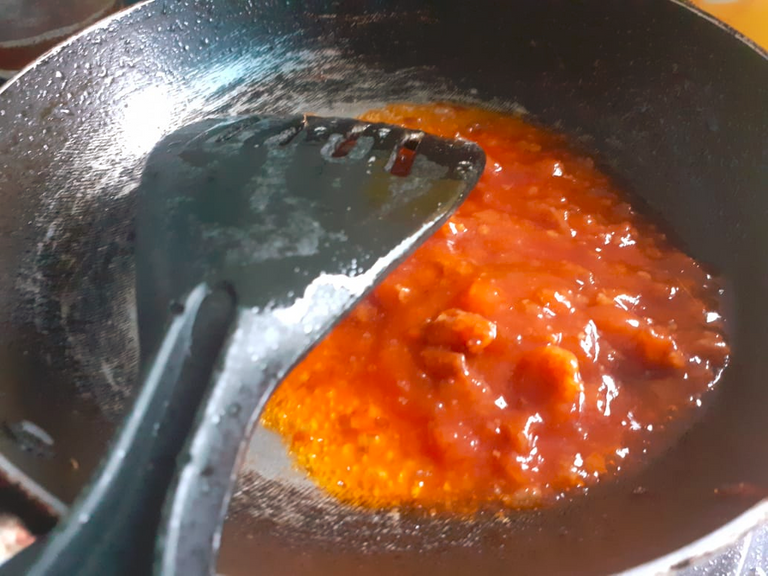 Step 5:
Add sugar, salt, pepper, and little bit msg for flavor.
Step 6:
Add pasta and stir until the spices are evenly distributed. After that, transfer the pasta into a bowl.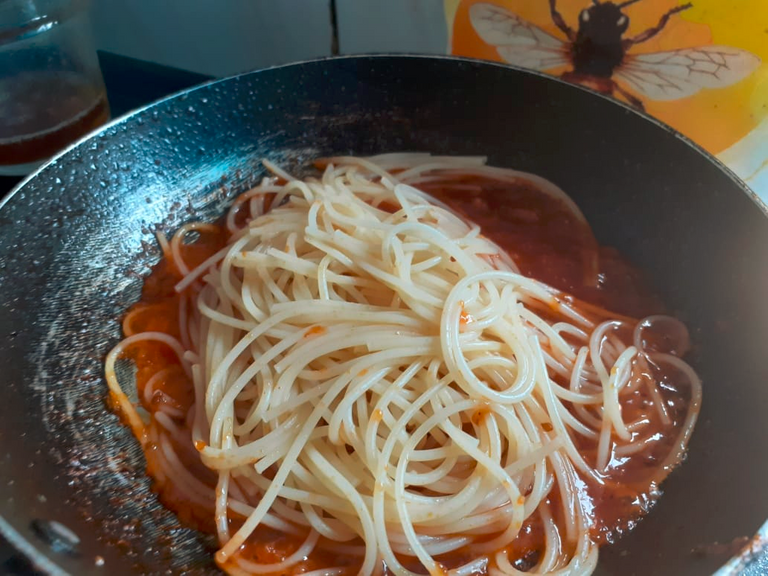 Step 7:
Fry the egg then add to the pasta.
Step 8:
Last, cook kimchi till ripe then add to the pasta.
Pasta ready to eat!