I usually consume beef but when porky pork looks like that, I'm all in! We arranged a BBQ a few days before the cray-cray California fire started. Bf grabbed these 2 giant pork ribs from a store along with a bunch of burger patties.
Easy way to cook delicious pork ribs
Lay pork ribs on an aluminum foil, salt, pepper and bbq sauce.
First we cooked them in the aluminum foil.
Once the ribs are cooked, take them out and throw them straight on the grill for 10 minutes to get crisp.
That easy peasy and I swear it's so yummy.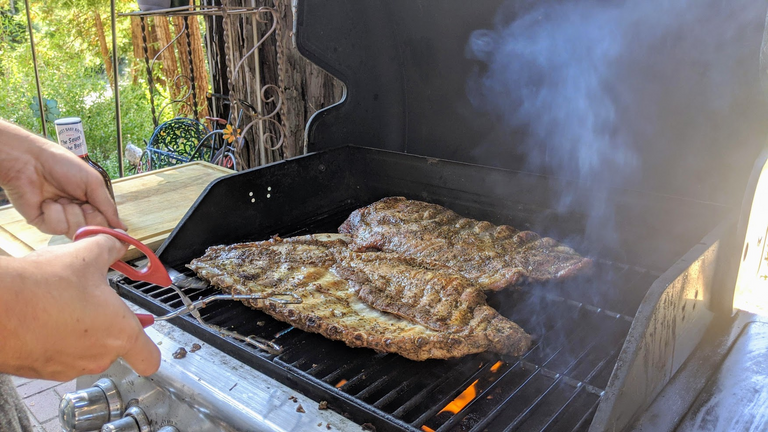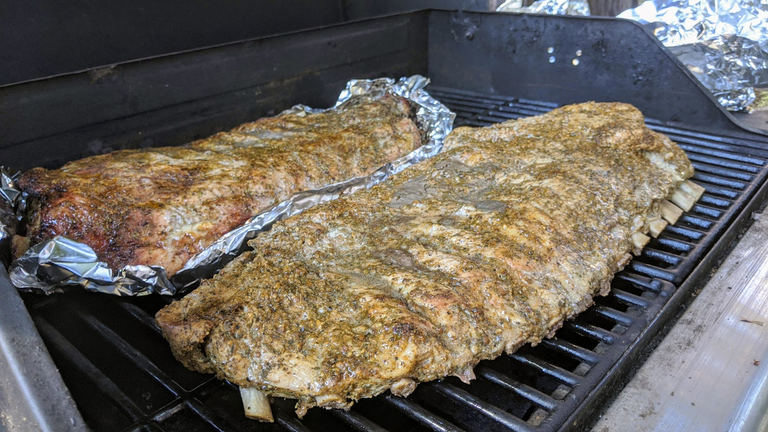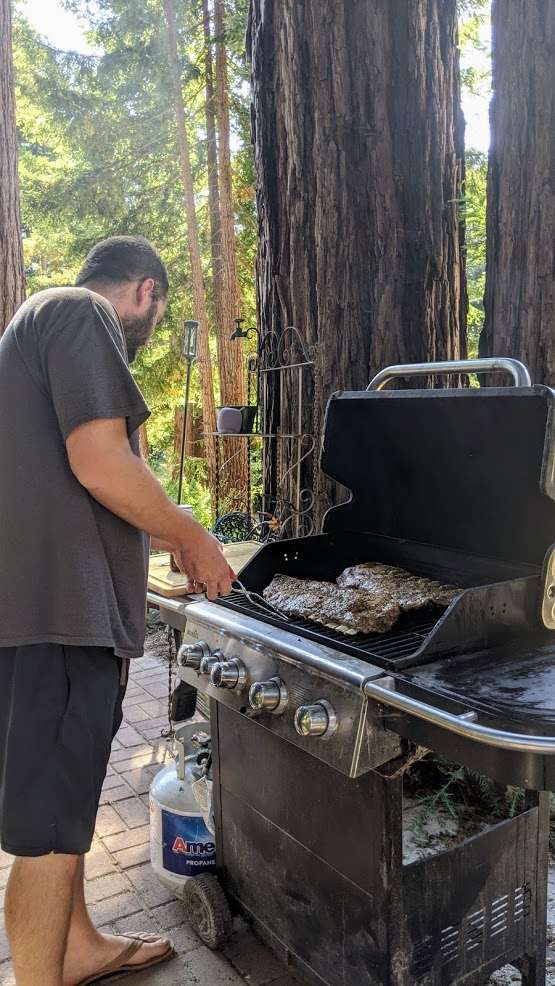 A Secret to make it even more delicious
Gather friends and family. Cook together, eat together. Put on some music along with great conversation. Vape pen and alcoholic drinks are optional but highly recommended.
We also luckily have that swimming pool in front of the house. Swim in it for a bit, get so hungry and eat, then the ribs (any ribs you cook) will just be way beyond deliciousness ;) (wink wink)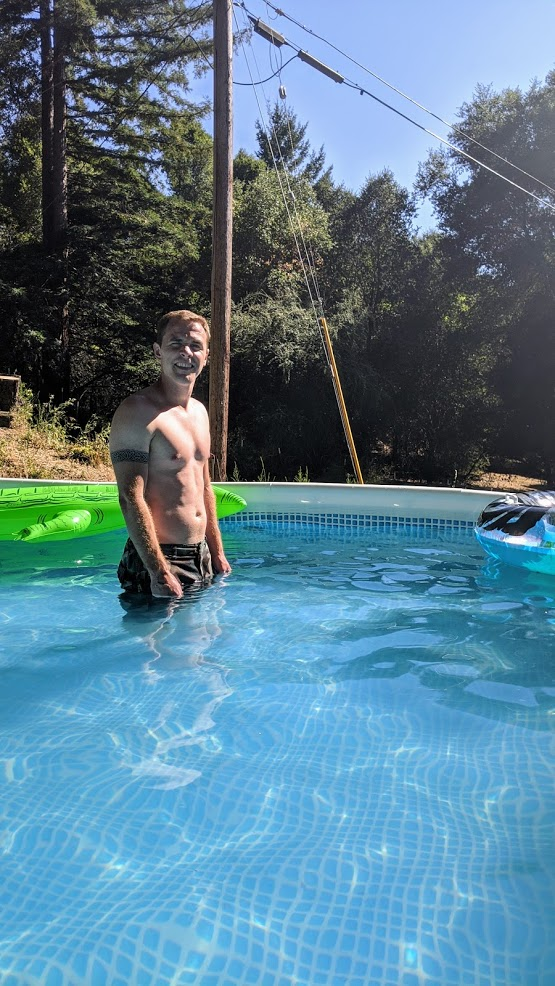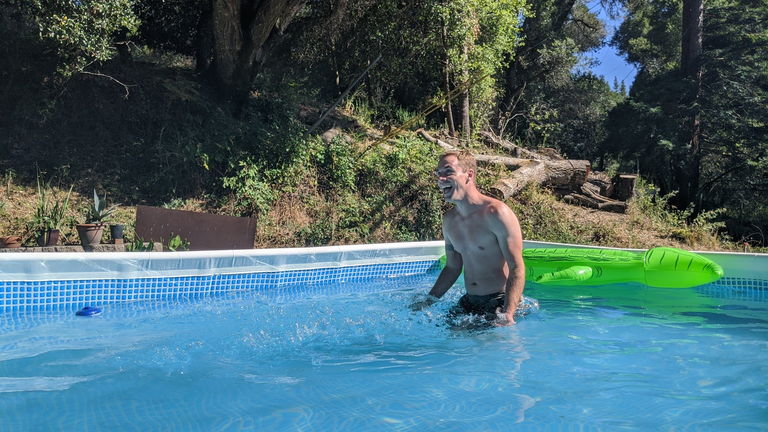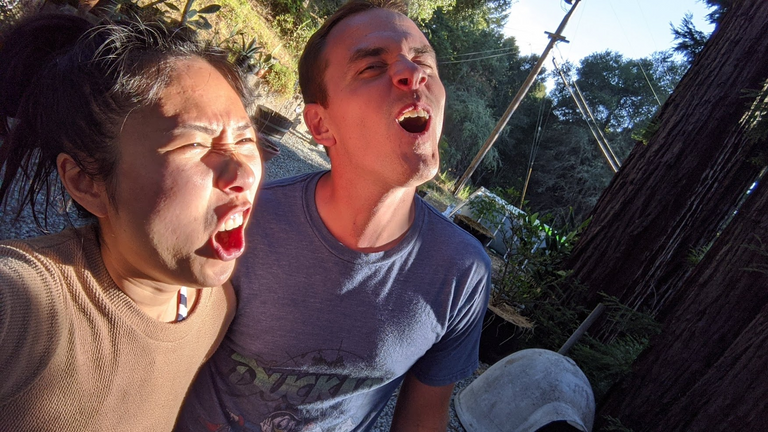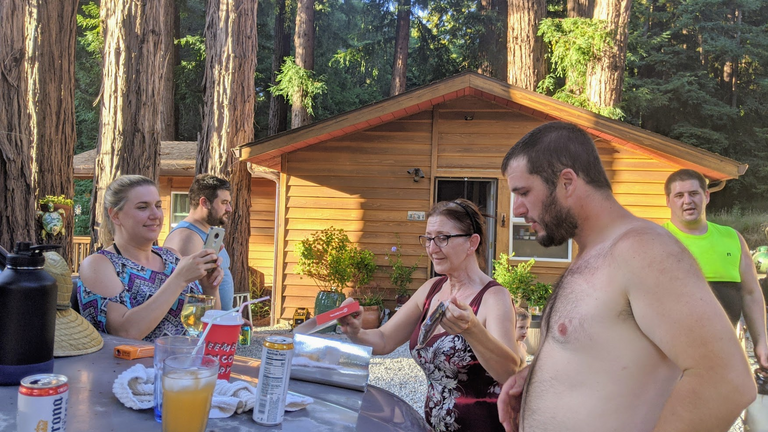 Cooking and eating together is the best!
Don't you think so? :)