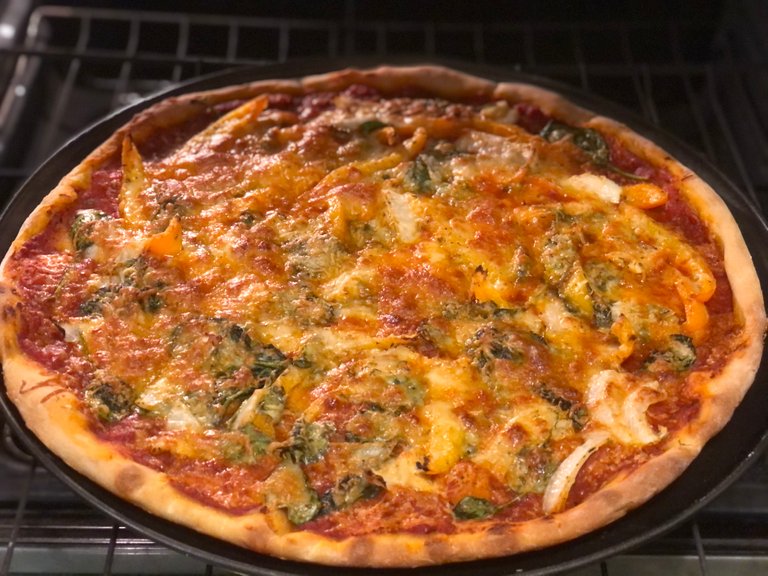 ---
First step, we let the dough get to room temperature, add flour & create the shape of pie that we want
---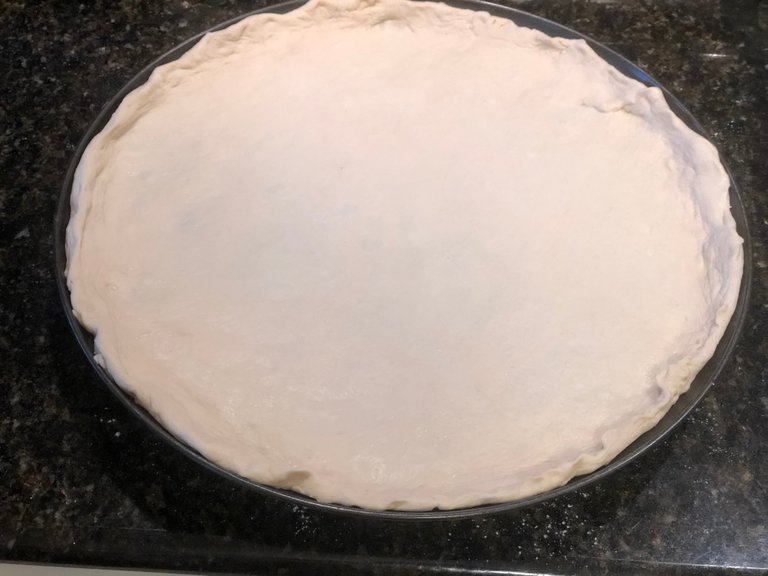 Then we apply/slather on the tomato sauce & spread it evenly with the back of a spoon
---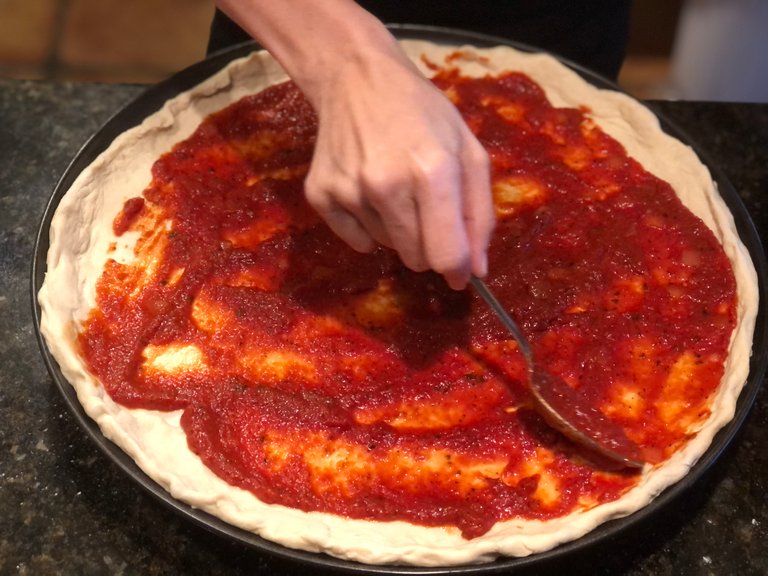 ....
Meantime, your oven should be preheating, at 410 degrees, and you can prepare your toppings.
Whatever is in the fridge works — this time, we went vegetarian, using: baby spinach, onions, peppers and garlic mixed in some virgin olive oil and spices
---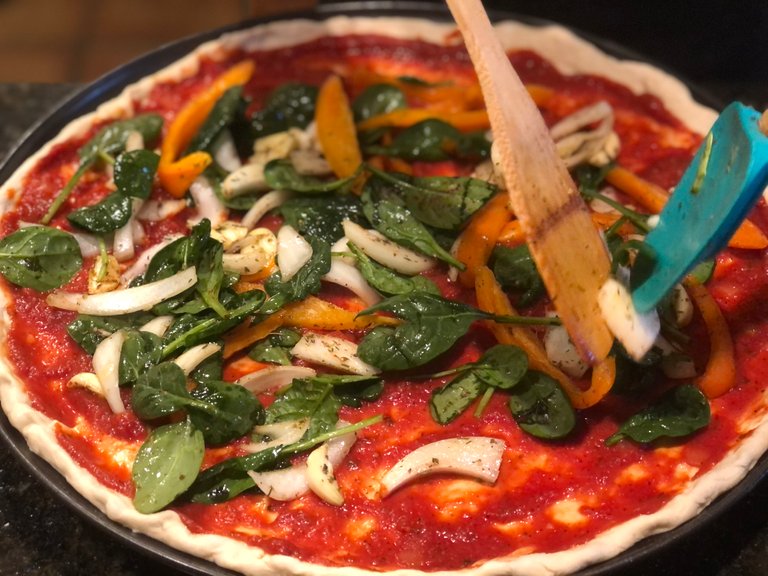 ---
Make sure to apply toppings evenly, too, and it helps to cut them around the same size.
Lastly, we sprinkle (liberally) the cheese on top. We used a mix of 5 Italian cheeses and Parmesan — but have experimented with Swiss, Gouda & Feta in the past, with very satisfying results.
---
Now, you are ready to pop your edible work of art into the oven & have only to wait for 20 minutes or so... before you can demolish it :)
---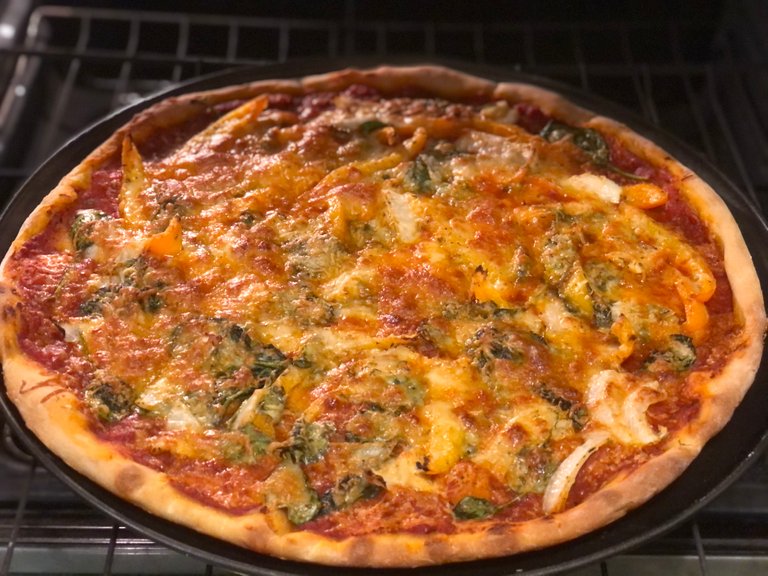 ---
Presto! 👨🏻‍🍳