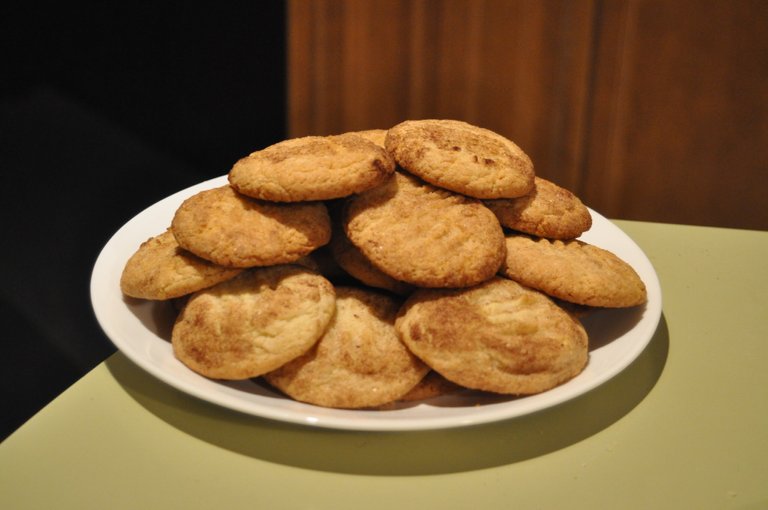 Unexpected visitors appeared while I was writing my daily post. The visitors then had unexpected car problems and it was late before I could return to the computer.
The doors of the house were left open for a period and the house got chilly inside.
I had to make a decision: I could turn on the heater, or I could bake. I decided to bake the quick batch of snicker doodles pictured above.
While the cookies may not qualify as a culinary event. I thought I would drop a post about how it is wise to keep a few baking projects at the ready to heat up an abode when unexpected cold snaps hit.
I did most of my summer cooking outdoors to avoid heating the house. During the Fall and Winter I switch things up and cook indoors with periodic baking projects to warm the house.
Snicker Doodles use Cream of Tartar, aka potassium hydrogen tartrate, as an acid to react with baking soda. It is a byproduct of wine making. I prefer cream of tartar, lemon, buttermilk or other natural acid to some of the ingredients found in common baking powders.
---
Posted via foodiesunite.net