I have decided to make noodles with wakame today.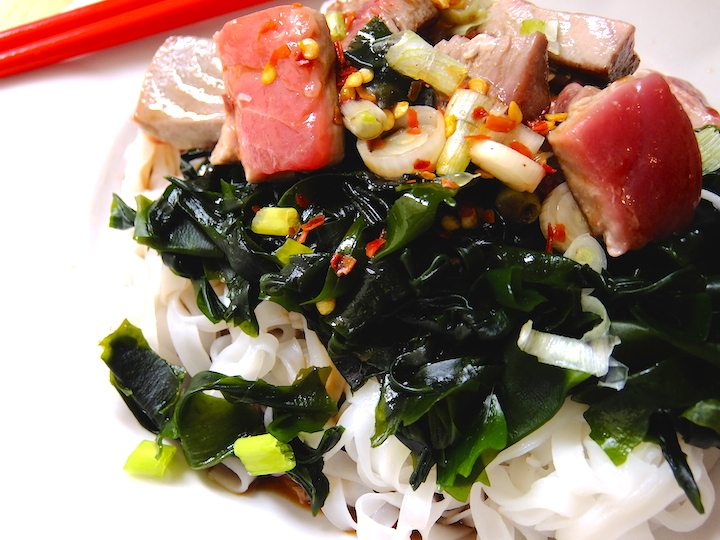 I found the wakame pretty easily. It smells amazing when it's dry, just like the sea. I decided to make wakame with unilateral tuna and noodles with spicy lime sauce. Hang on, unilateral tuna? Well I was going to use raw tuna but wasn't brave enough to do it in the end, so I decided to cook it lightly on one side.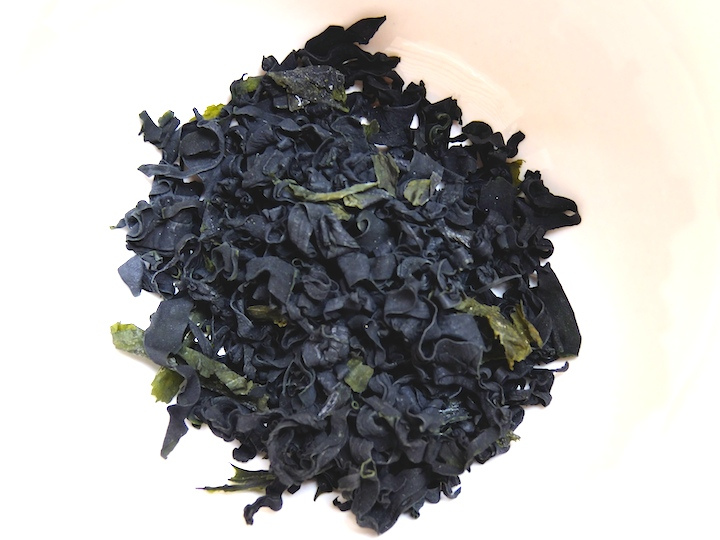 Ingredients:
500g tuna, 1/3 cup dried wakame, noodles, 3 scallions, 1 lime, 1 teaspoon chili flakes, salt, white pepper, 3 teaspoons soya sauce, 1 drop olive oil
Rinse the wakame with some water. Put the wakame in a bowl with water. Leave it to rehydrate for about 5 minutes.
Boil some water in a pot. When boiling add some noodles. Boil for a few minutes. Remove and drain the noodles.
Cut the scallions in pieces.
Mix the juice of one lime, the chili flakes, some salt, white pepper and soya sauce.
Heat the olive oil in a pan. Cut the tune into about 3 cm pieces. Cook them for a few minutes on one side.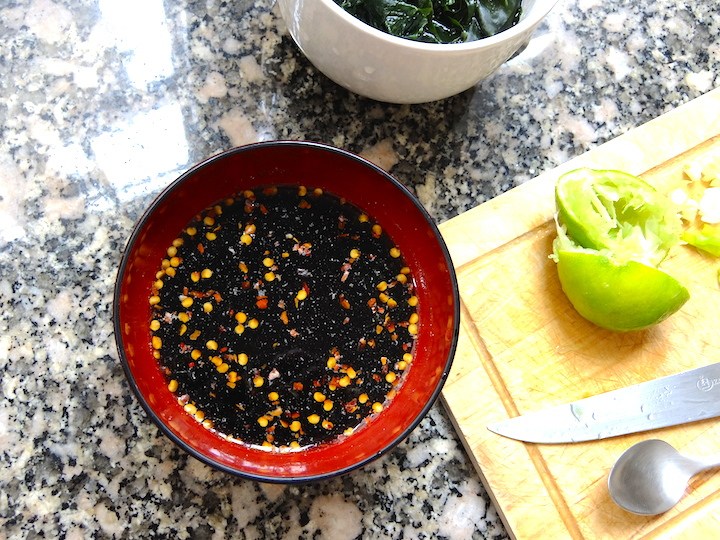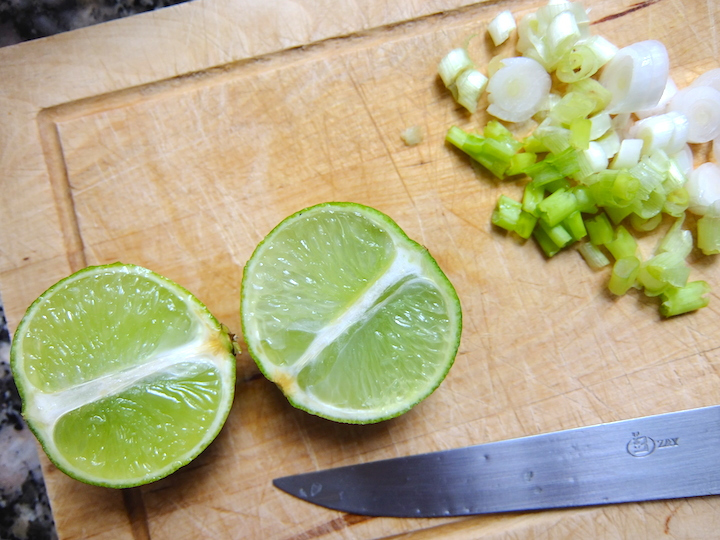 Arrange the noodles in each plate. Place the wakame on top. Place the tuna on top, then the scallions and pour the sauce on top of everything.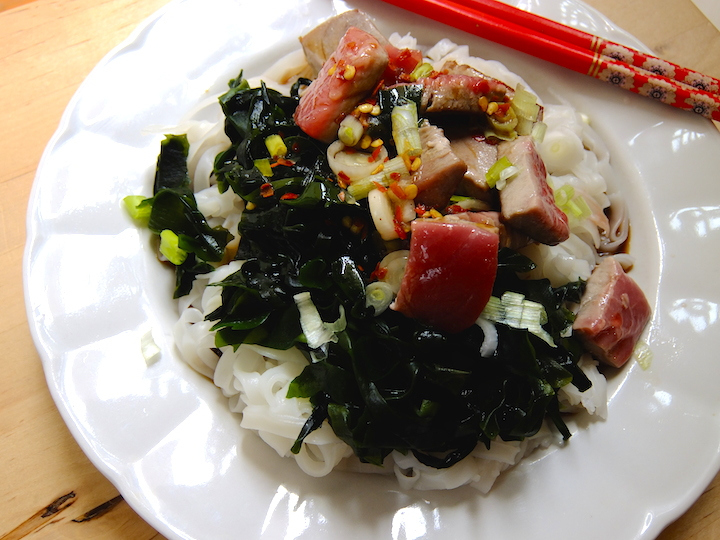 Thank you for reading!