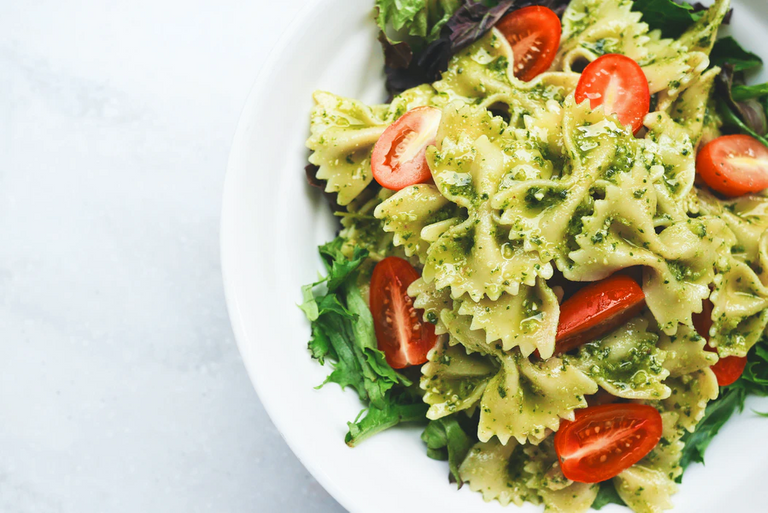 Photo by Eaters Collective on Unsplash
For starters, this contest will have a duration of approximately 1 week and a new contest will be announced every Tuesday (GMT+8) of the week. The results for the contest that week would be announced the following Monday night (1 week deadline) (GMT+8).
The Hive Creative Contest genre will vary from drawing challenges, photo prompts, writing challenge and many more that will inspire you to think out of the box. Right now, I'm doing a series of cooking contest with collaboration with @foodiesunite .
---
A Pasta Dish
I always loved a good spaghetti bolognaise meatball especially if the meatballs are homemade and thick. A nice carbonara with its creamy mushroom texture is also something I would love to eat on a rainy day.
For this contest, you must create a pasta dish. It can be anything from spaghetti, tortellini, fusilli and many more.
This contest is in collaboration with @foodiesunite and they will be also rewarding the winners with foodie tokens.
---
Pasta-bly Awesome
Criterias :
Post must not be less than 350 words.
You can use photos/images/illustrations to better tell your story.
You can share your own original recipe or any recipe u find online.
Share with us your process when cooking this dish.
Extra points for creative and nice plating.
You must create a pasta dish.
Submission :
Your Entries(Hive Post)are to be posted here in the comment section below.

One entry is allowed per participant.

This contest must be done as a Hive Post.

Post title must include 'Hive Creative Contest' and with your own title.

You have to post it under the 'Foodies Bee Hive Community' (Subscribe to them)
Rewards :
Top Favourites Entries = 2 HIVE & 1500 Foodie tokens
Deadline :
Sunday Night, 23/05/2021, 11:59PM (GMT +8) - Contest Ended
---
Top Favourite Picks (2 HIVE Each + 1500 Foodie Tokens)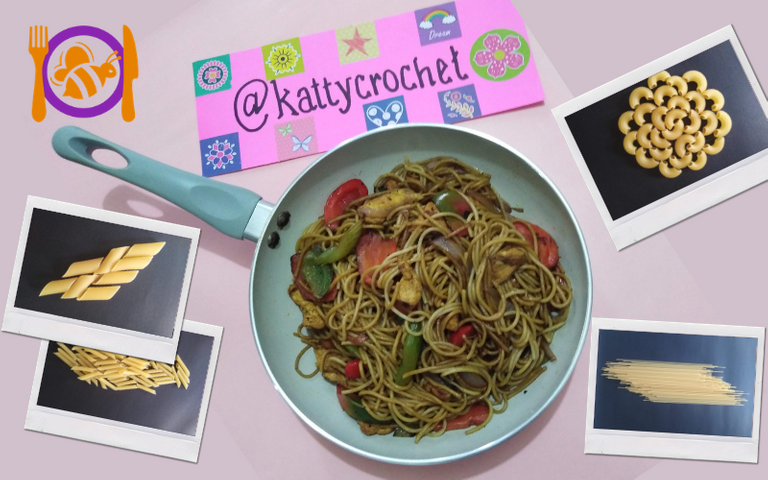 Photo by @kattycrochet
This time, the star of the dish will be pasta and since I love the dishes where this food is present, I wanted to take a little more care than usual in the presentation of this post and pay a humble tribute to pasta with a quick and fun photo shoot.

Pasta is the favorite food of many for its versatility.
It is something easy and quick to prepare. It combines very well with any other ingredient and comes in many forms and presentations.
You can prepare dishes as simple as macaroni and cheese, to the most sophisticated as a carbonara pasta or a fettuccine with shrimp...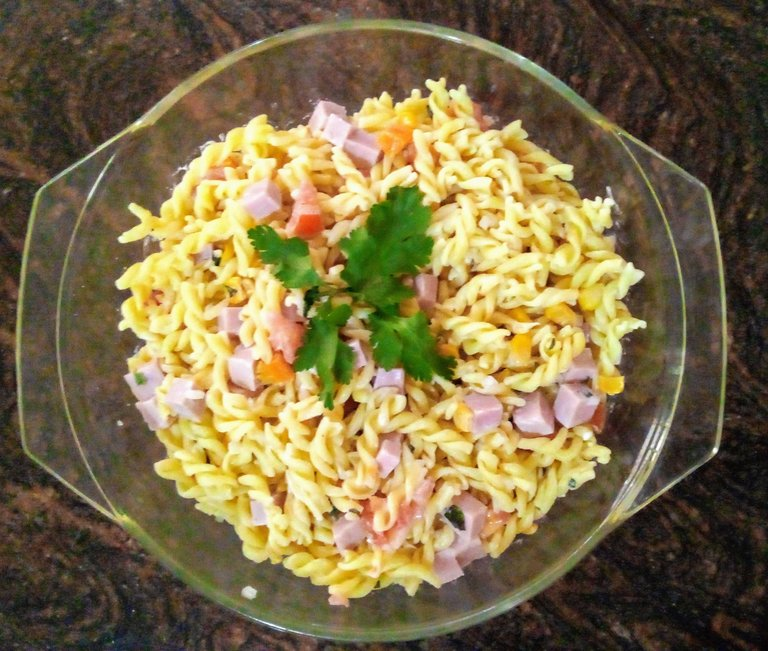 Photo by @marivic10
Hello my dear friends of #foodiesbeehive, delighted to be here again, and to be able to share a new recipe for the @zord189 contest with you, this week the main ingredient is pasta, dear pasta, pasta is one of my weaknesses One of the favorite dishes is pasta amatriciana, it is delicious. But since I did not have some ingredients to make that dish, I decided to prepare a delicious pasta salad...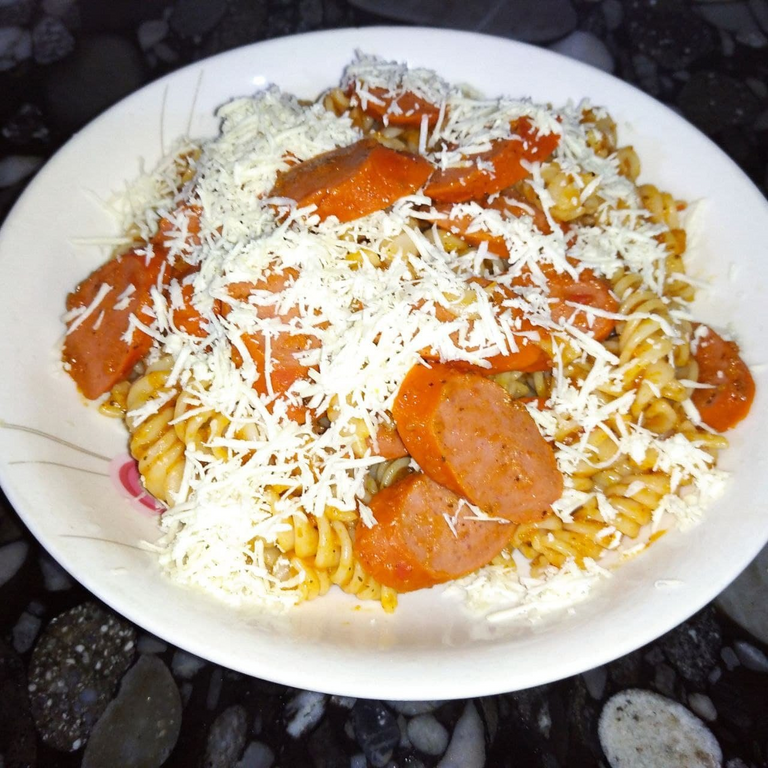 Photo by @linita
Hellooooooooo! My dearest friends of Hive. Today I bring you a pasta with sausages very easy to make, as well as tasty. With it I make my entry to the weekly contest of my friend @zord189 dedicated to how to prepare pasta. I really like this recipe because it does not require large amounts of ingredients, it is very quick to prepare for when you are short of time and it is special if you have small children, I assure you they will be delighted. Without further ado, let's get started...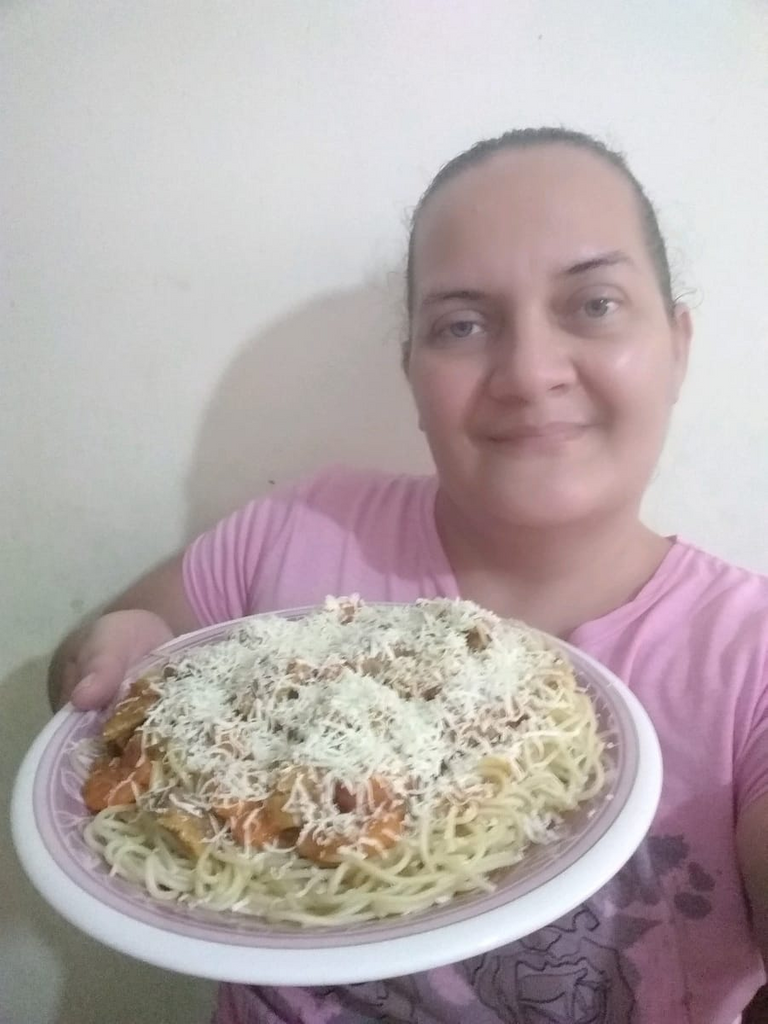 Photo by @giocondina
It is a pleasure to participate in the Hive Creative Contest of the friend @ zord189 who kindly generates each week a new idea to develop and this week the theme is specifically a pasta dish; special occasion for me because you don't know it but my paternal grandfather was Italian so my father adapted to the frequent consumption of this food and this custom was applied in our home, it was rare the day that mother did not cook pasta; I remember that I made him different sauces, also meats or grains, but Dad loved a plate of hot pasta with butter and cheese, that was his favorite dish, which led my brothers and I to get used to his culture. It was until I reached the age of adolescence that my father taught me to make homemade pasta; that is to say, knead the dough and roll out and then cut ribbons, thin, medium or thick strips like noodles, without forgetting the spinach pasta, a real delight...
Thank You
I love your constant support and participation from all of you for this weekly contest. Please do drop by and give all these amazing entries some nice loving and engage with these amazing authors. Even better, give them a follow if you're all about the quality content on Hive. Next contest will come out tomorrow.
If you like what I do, check out my other posts on meetups, animation, and designs.
Get your Personalized Hive Profile Signatures
DM me on discord : zord189#7776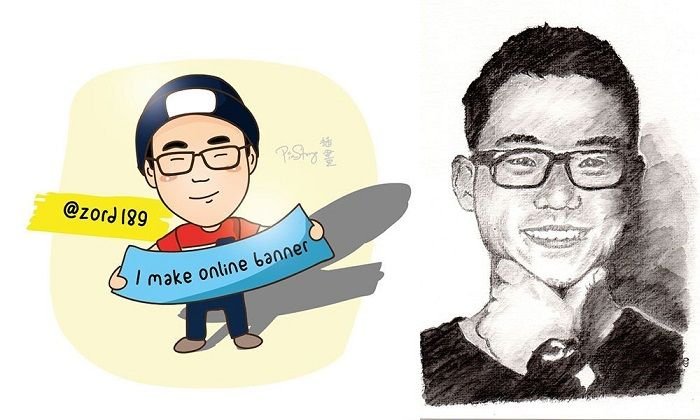 Credits to @pinstory & @coloringiship for this lovely photo of me.
---