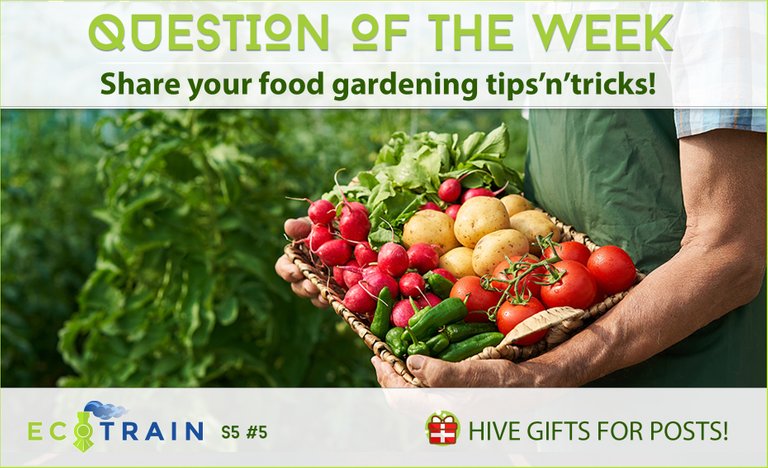 Spring is just around the corner in the northern hemisphere.. at least for some of us.. and very soon all of us will be graced with a new season of growth, production and continued abundance. Nature gives and keeps giving and our seasons give nature a time to rest and recharge. This year is a great time and opportunity to start growing something, even if its just a small planter on your balcony. You might be surprised how much food you can grow in a very small space! You don't need a garden to start growing many herbs and some fruits and vegetables. I've seen some pretty abundant tomato plants in pots, as well as blooming herb gardens made in just a tiny space.
The difference between success and failure can often be the very small things or details. Gardening is not a science, it is an experience really, to watch these tiny seeds come to life and very quickly grow into beautiful green lush plants. Anyone who has done any gardening at all will know the magical feeling when you finally see fruits and vegetables popping out of the ground, and HOW good they often taste, the best!
In this day and age we cannot trust the source of even our organic produce that is purchased from large centralized companies. There is no way to really know what happened at every step of its production. Also, we cannot be sure if the shelves will be stocked with fresh produce, that is something we take for granted, but may soon become a great luxury!
So now is a great time to ask you to share some tips and tricks that you have learned whilst gardening. If you post please mention where in the world you are or what your climate is like, e.g. dry, wet, cold, hot etc.. There are so many things that you could share about, starting with the soil, compost, and ground work. The seeds themselves are so important, and maybe you use a certain kind of seed or get your seeds from a good source. Good foliage growth, pest control, and large juicy harvests can all be encouraged by doing the right thing, if we only know what to do. Many tomato growers will, for example, pluck or cut all the new stems that grow in the centre of main stems. They may also pick the first flowers off to encourage more plant growth before fruiting occurs.
Im sure you beauties are going have SO many amazing things to share. The ecoTrain of course fully supports Permaculture, organic gardening and natural methods of food production and harvesting! We will be giving large up votes to all good posts, along with our curation trail. To juice things up a bit, and to share some of our Hive abundance I am offering hive gifts on most of the posts. It could be anything between 5 Hive and 50 Hive depending on the post. With HIVE pumping like crazy right now its a great time to get some liquid hive and do with it as you please!

POSTING GUIDELINES
"Q. Share your food gardening tips'n'tricks!"
- We welcome everyone to join us and post your answer to this QOTW.
- Your answer can be a written post, a video, or any way you wish to express yourself.
- You can change any names or locations if you prefer.
- You can post anytime from now until TUESDAY 23rd February
- You must Subscribe to the ecoTrain Community to post.
Please also post a link to your post in the comments so that I will be sure to find it and add it to the weekly tie-up post.

CHECK OUT OUR PREVIOUS QUESTION OF THE WEEK
SEASON 5
What would you like to see happen to our city spaces?
https://peakd.com/hive-123046/@ecotrain/ecotrain-question-of-the-week-5-4-tie-up-post-what-would-you-like-to-see-happen-to-our-city-spaces
Name five or more people that you listen to. Why do you trust them?
https://peakd.com/hive-123046/@ecotrain/ecotrain-question-of-the-week-tie-up-post-5-3-name-five-or-more-people-that-you-listen-to-why-do-you-trust-them<
THINGS WE CAN DO TO PREPARE FOR INDEFINITE LOCKDOWNS
https://peakd.com/hive-123046/@ecotrain/ecotrain-question-of-the-week-5-2tie-up-post-things-we-can-do-to-prepare-for-indefinite-lockdowns
It's a Secret, But is it good to have secrets?
https://peakd.com/hive-123046/@ecotrain/ecotrain-question-of-the-week-season-5-1tie-up-post-it-s-a-secret-but-is-it-good-to-have-secrets
SEASON 4
In what ways can blockchain and cryptocurrency help the people of this world?
https://peakd.com/hive-123046/@ecotrain/ecotrain-question-of-the-week-27-tie-up-post-in-what-ways-can-blockchain-and-cryptocurrency-help-the-people-of-this-world

Name 5 positive consequences of COVID19?
https://peakd.com/hive-123046/@ecotrain/ecotrain-question-of-the-week-tie-up-post-26-name-5-positive-consequences-of-covid19

In what ways is living off grid the answer to the many consequences of coronavirus?
https://peakd.com/hive-123046/@ecotrain/ecotrain-question-of-the-week-25-tie-up-post-in-what-ways-is-living-off-grid-the-answer-to-the-many-consequences-of-coronavirus

SHINE LIGHT ON MENTAL HEALTH ISSUES
https://peakd.com/hive-123046/@ecotrain/ecotrain-question-of-the-week-tie-up-24-shine-light-on-mental-health-issues

If you could choose, what would you incarnate as in your next life?
https://peakd.com/hive-123046/@ecotrain/ecotrain-question-of-the-week-22-tie-up-post-if-you-could-choose-what-would-you-incarnate-as-in-your-next-life

My Spiritual Experiences
https://peakd.com/hive-123046/@ecotrain/ecotrain-question-of-the-week-tie-up-post-my-spiritual-experiences
What is is about music?
https://peakd.com/hive-123046/@ecotrain/ecotrain-question-of-the-week-20-launch-post-what-is-is-about-music

What are you addicted to and how does it help or hinder you?
https://peakd.com/hive-123046/@ecotrain/ecotrain-question-of-the-week-tie-up-post-what-are-you-addicted-to-and-how-does-it-help-or-hinder-you
What can we do differently so that people can understand us better?
https://peakd.com/hive-123046/@ecotrain/an-impromtu-ecotrain-question-of-the-week-what-can-we-do-differently-so-that-people-can-understand-us-better

What is intimacy to you? Do you need it to be happy?
https://peakd.com/hive-123046/@ecotrain/ecotrain-question-of-the-week-tie-up-post-what-is-intimacy-to-you-do-you-need-it-to-be-happy

Why do we fall in love with certain people and why it is so hard to get over someone?
https://peakd.com/hive-123046/@ecotrain/ecotrain-question-of-the-week-15-why-do-we-fall-in-love-with-certain-people-and-why-it-is-so-hard-to-get-over-someone
What is the biggest question or mystery in your life that until now you haven't had the answer to?
https://peakd.com/publish?edit=ecotrain%2Fecotrain-question-of-the-week-14-what-is-the-biggest-question-or-mystery-in-your-life-that-until-now-you-haven-t-had-the-answer
Observation vs Judgement: Do you know the difference?
https://peakd.com/hive-123046/@ecotrain/question-of-the-week-tie-up-post-13-observation-vs-judgement-do-you-know-the-difference

Share a lesson you've learned in life
https://peakd.com/hive-123046/@ecotrain/ecotrain-question-of-the-week-12-share-a-lesson-you-ve-learned-in-life
Are You A 'Hugger Or A Shrugger' In These Pandemic Times?
https://peakd.com/hive-123046/@ecotrain/ecotrain-question-of-the-week-tie-up-post-are-you-a-hugger-or-a-shrugger-in-these-pandemic-times
How do you deal with monsters? How tolerant are you?
https://peakd.com/ecotrain/@ecotrain/ecotrain-question-of-the-week-tie-up-post-how-do-you-deal-with-monsters-how-tolerant-are-you
Shifting Our Perspective ... Spare A Thought For....
https://peakd.com/hive-123046/@ecotrain/ecotrain-qotw-9-tie-up-shifting-our-perspective-spare-a-thought-for
THANK YOU!!! QUESTION OF THE WEEK TIE UP POST: IF IT SOUNDS TOO GOOD TO BE TRUE, IT PROBABLY ISN'T?.
https://peakd.com/hive-123046/@ecotrain/thank-you-question-of-the-week-tie-up-post-if-its-sound-too-good-to-be-true-it-probably-isn-t
What is Inner Strength? How do you find it?
https://peakd.com/hive-123046/@ecotrain/question-of-the-week-tie-up-post-what-is-inner-strength-how-do-you-find-it

What is my hole in the bucket?
https://peakd.com/hive-123046/@ecotrain/ecotrain-tie-up-post-what-is-my-hole-in-the-bucket
DO WE STILL HAVE FREEDOM OF SPEECH?
https://peakd.com/hive-123046/@ecotrain/ecotrain-tie-up-post-do-we-still-have-freedom-of-speech
Should our governments lie to us to protect us?
https://peakd.com/hive-123046/@ecotrain/ecotrain-qotw-tie-up-post-should-our-governments-lie-to-us
What changes would you like to see happen after Covid19
https://peakd.com/hive-123046/@ecotrain/ecotrain-qotw-tie-up-post-what-changes-would-you-like-to-see-happen-after-covid19
What are you doing to create memories...
https://peakd.com/hive-123046/@ecotrain/ecotrain-qotw-tie-up-post-q8wsuw
What I Am Doing, To Stay Balanced and Positive Whilst on Lockdown
https://peakd.com/hive-123046/@ecotrain/ecotrain-qotw-tie-up-post
If your were to meet with a wise person/sage what sort of questions would you ask?"
https://peakd.com/hive-123046/@ecotrain/ecotrain-qotw-tie-up-post-if-your-were-to-meet-with-a-wise-person-sage-what-sort-of-questions-would-you-ask
Are you worried about Coronavirus, and what are you doing differently (if anything) since you heard about it?"
https://peakd.com/hive-123046/@ecotrain/ecotrain-qotw-tie-up-post-are-you-worried-about-coronavirus-and-what-are-you-doing-differently-if-anything-since-you-heard-about



The 8 Pillars of Abundance Tribe

Supporting People Who Help
Make The World A Better Place