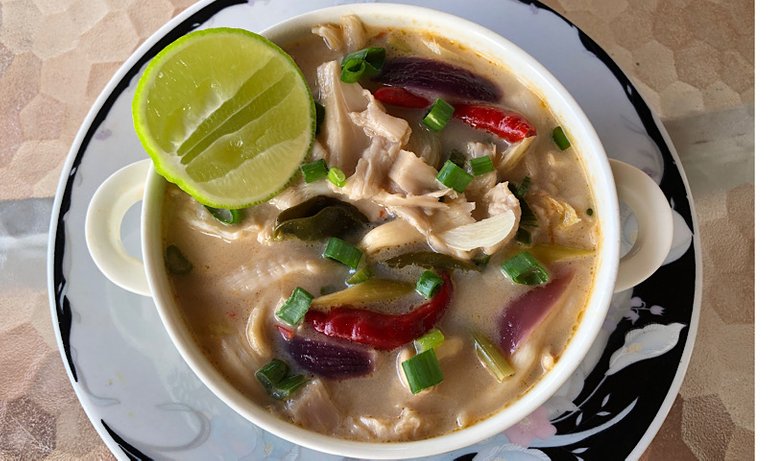 I have an Ital recipe for Mushroom-Coconut Soup. When we lived in Cambodia we ate this a lot, but first time in Suriname. It is one of my family's favorite foods.
I never to saw mushrooms in the market near my house. I had to buy them in China store so far from my house. I don't know these mushrooms from where.
Hope you all enjoyed with my recipe, it's not too expensive to make, you can get all ingredients in the Caribbean too, and because Ital for Rasta is okay for vegan too.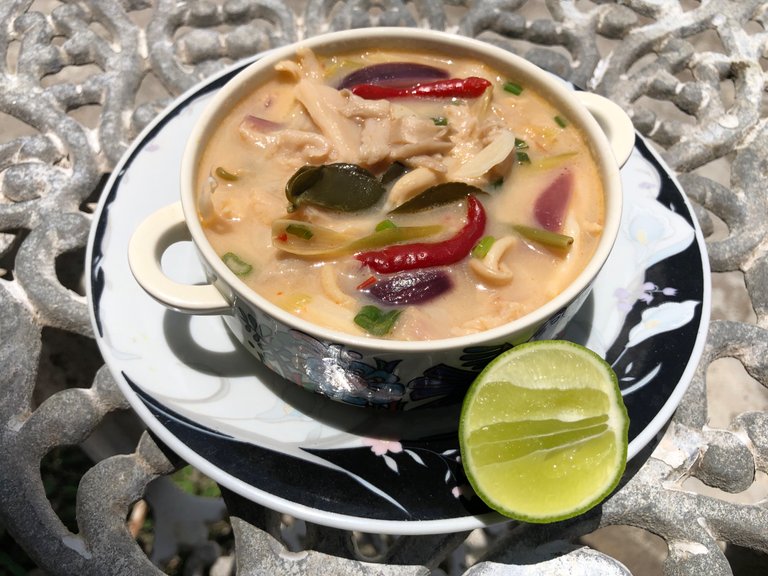 Mushroom-Coconut Soup Recipe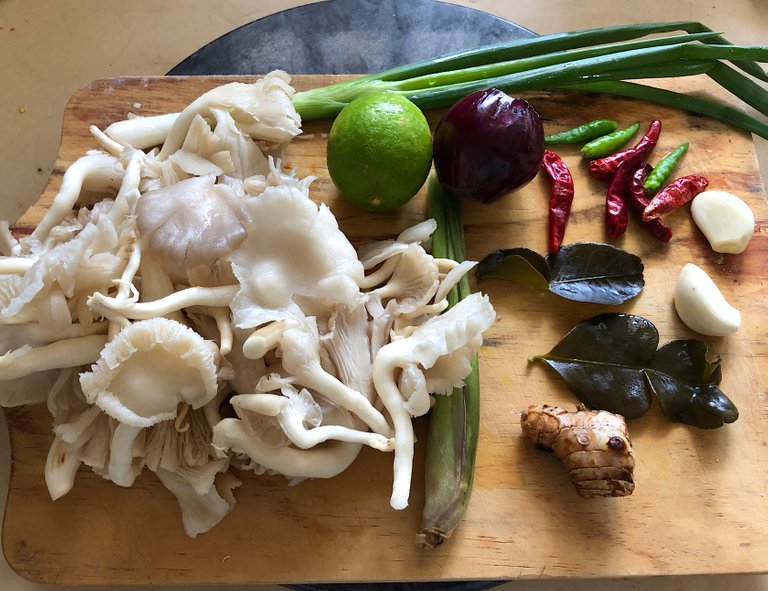 Ingredients
200 grams oyster mushrooms
1/2 cup coconut milk
1 tsp soy sauce
1 tsp salt or to taste
1 tsp sugar
2 1/2 cup Water
5 dried chilies
3 green chilies
1 red onion
1 lemongrass stalks
2 cloves garlic
1 small piece galangal
2 lime leaves
1 lime juice or to taste
1 green onion
Usually I use Asian basil also but Suriname doesn't have it.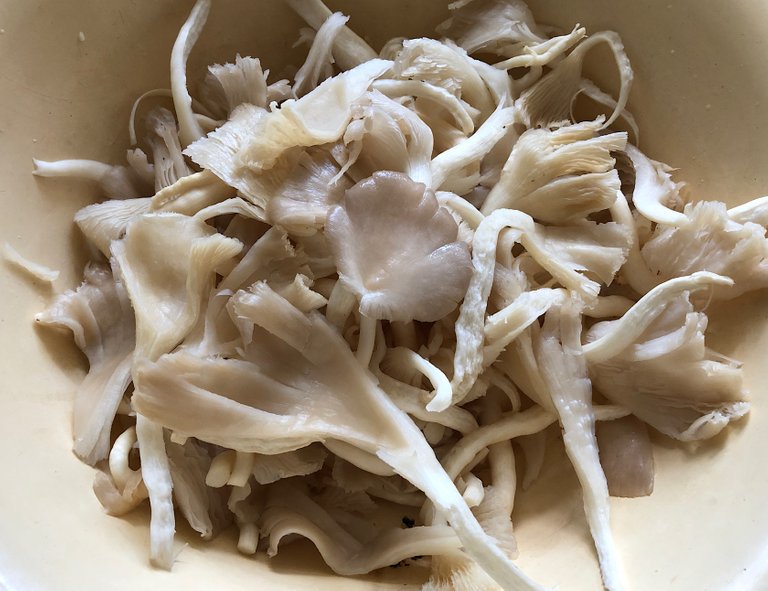 Step 1

Cut all vegetables like me.

Step 2

Boil water and put lemongrass, lime leaves, galangal, red onion, chilies and garlic, boil it a little.

Step 3

Put salt, sugar, soy sauce and mushrooms, boil it a few minutes.

Step 4

After put coconut milk stir it and boil it a little.

Step 5

Finally put green onion and lime juice stir it and taste, it's ready.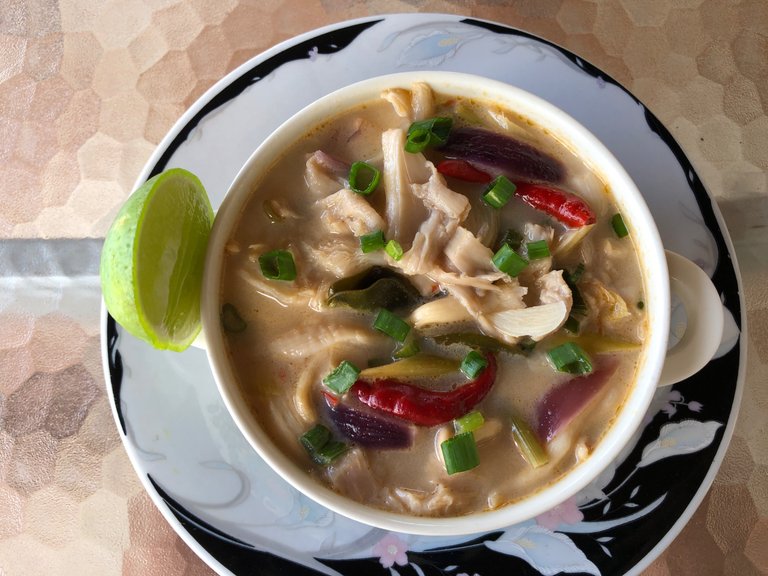 🙏 THANKS FOR READING 🙏
If you enjoyed this post, please upvote and reblog.