Recently, my sister offered 56 different food delicies to Lord Krishna. It was on the 6th day after the auspicious occassion of Krishna Janamashtami, that the offering was made. Can you imagine 56 different deilicies cooked at home and offered. Take a look and if possible count it, till you get tired.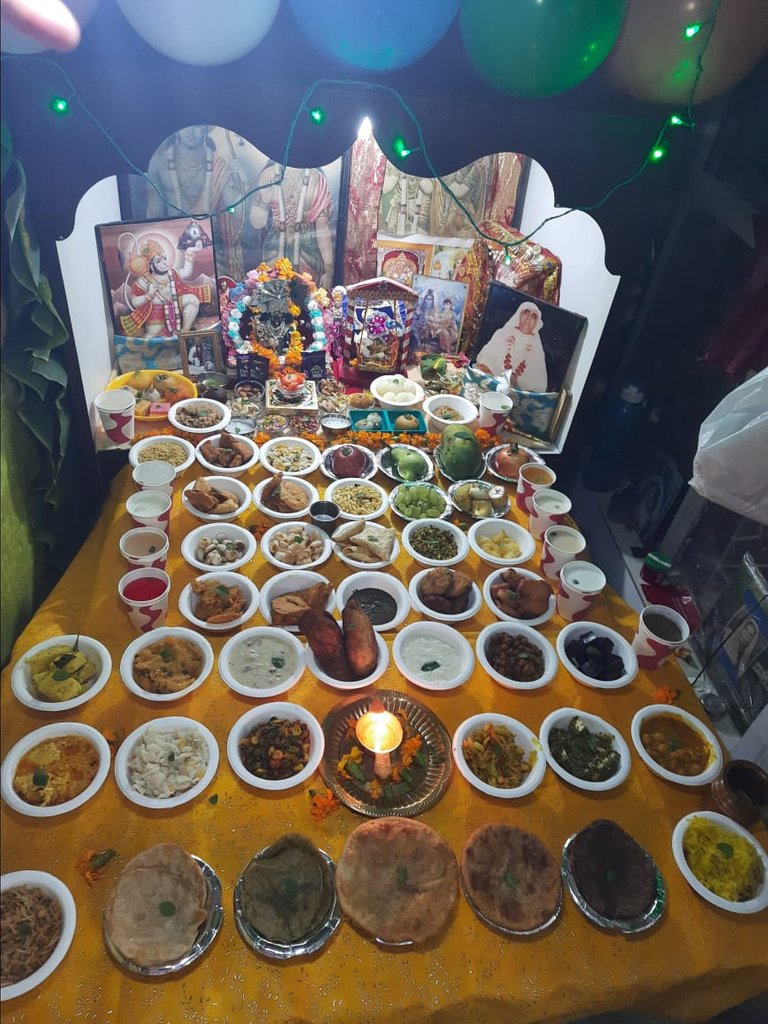 You might be wondering, why 56 food item?? so let me tell you there is an interesting story behind. But before I proceed, let me share a small glimpse of faith,trust, devotion and importance of Krishna Janamashtami to Indian. The day when 8th incarnation of Lord Vishnu Born. The follower and devotee, just make everything nice for worshipping Lord Krishna and make special costumes arrangement to dress the lord.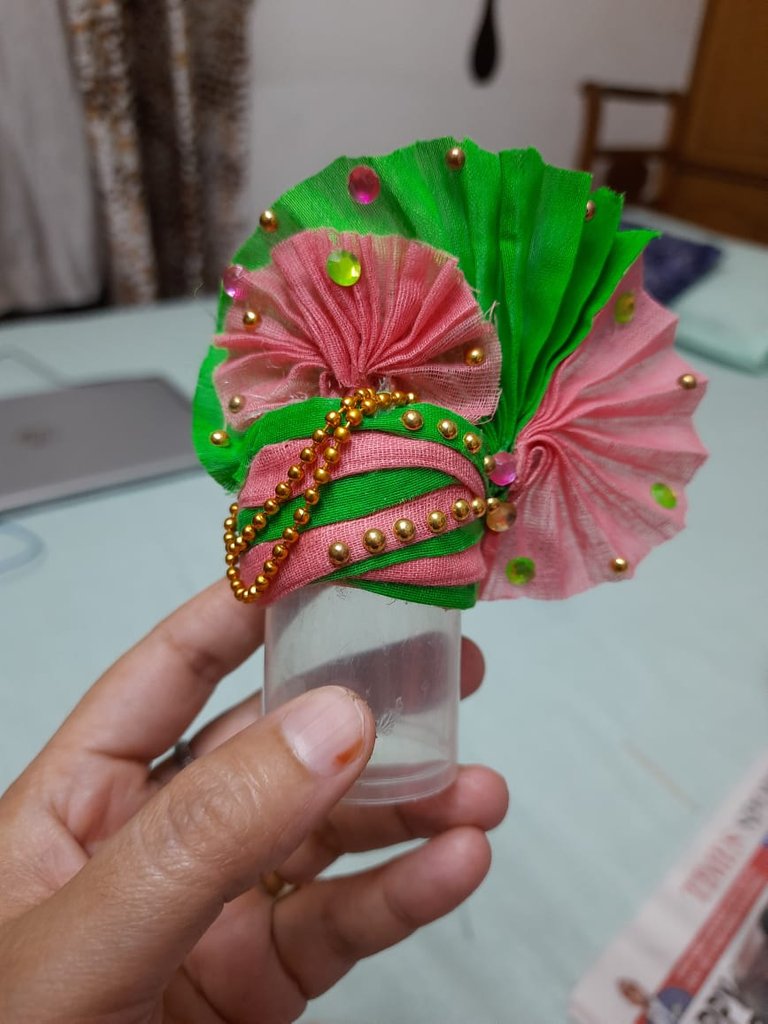 The story of 5 food items does goes to very ancient days.
The story goes that to protect his village and the people from the wrath of The God of Rain (Lord Indra), Krishna ji had lifted the Govardhan Parvat and placed it at the tip of his little finger, under which everyone had taken refuge. He stood still for seven whole days continuously, until Lord Indra realised his mistake. Lord Krishna would usually eat eight food items every day, but he didn't consume any food during these seven days. So at the end of the seventh day, everyone made Krishna ji a total of 56 dishes (eight multiplied by seven), out of gratitude.
src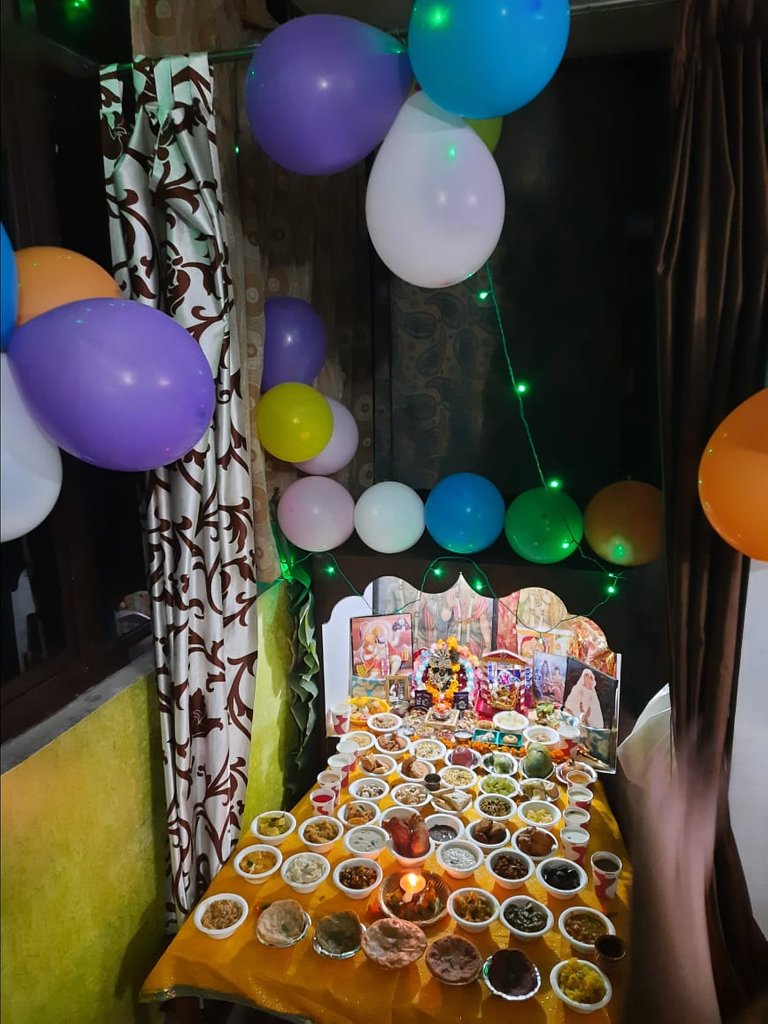 The devoted people put together a list of 56 food items, referred to as the Chappan Bhog. The word 'Chappan' is hindi translation of 56, and 'Bhog' means food items or Delicies.
These 56 food items contains different sweets items, namkeen, dry fruits and other items. Some of the common items found in the Chappan Bhog are makhan mishri, kheer, rasgulla, jeera ladoo, jalebi, rabri, mathri, malpua, mohanbhog, chutney, murabba, saag, dahi, rice, dal, kadi, ghewar, chila, papad, moong dal ka halwa, pakoda, khichadi, brinjal ka sabji, lauki ka sabji, poori, badam milk, tikkis, cashews, almonds, pistachios, and elachi among others.
These were offered to Lord Krishna, devotees perform the rituals and then these were distributed among the worshiper or priest. Very unique tradition and devotion of Indian to show respect to our almighty.
Peace
Namaste @steemflow