It might sounds awkward, but this is generally the cycle of event,that happens whenever there is any festival ocassion in India.
Multi culture, multiple tradition but every ocassion ends with common way that revolve around, firstly with Fasting, which generally implies of abstaining from food, Secondally, Prasadam which means distribution of sacred offering among people and Thirdly, having a family Fiesta to enjoy the life.
Yesterday, it was the ocassion of Jitiya Festival in India, which is generally related with the happiness and prosperity of the children. Fasting is done the women and then next day, it was the Prasadam distribution. This time the main items is the sprouts either from black chick peas or Green mung.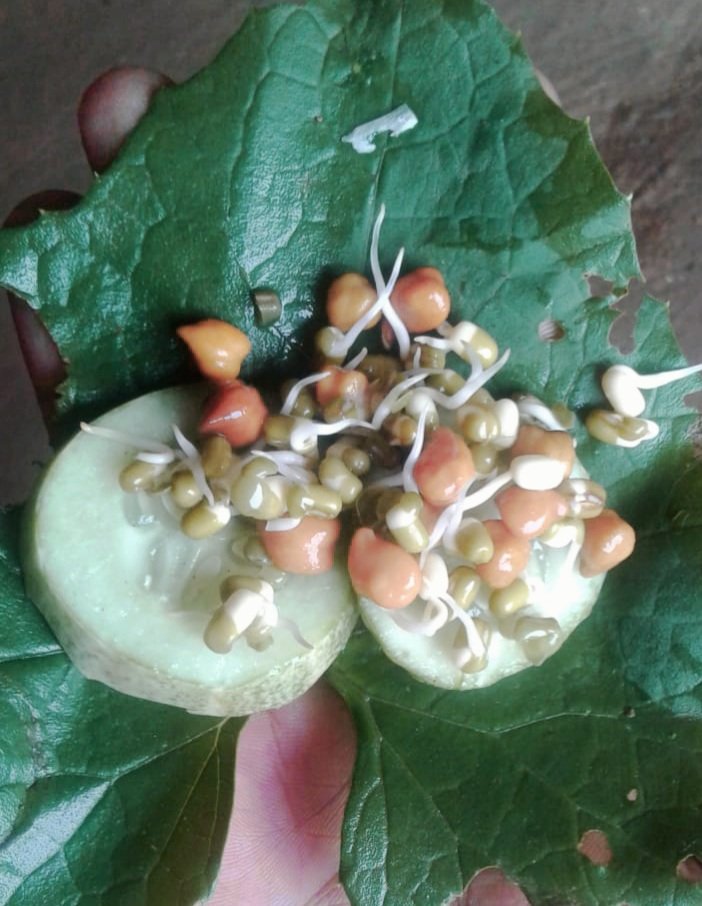 (sprouted Green mung /Chic peas & Cucumber)
It is always mandotary to finish the Prasadam. No need to disrespect it and everyone accept these Prasadam whole heartidily.
Once the Prasadam distribution gets completed to everyone, the fasting women and the family members make way towards the kitchen for some heavy fiesta. It does not need to be a gala party but a normal indian meal platter that generally comprises of some home made local veg dishes that the children and famly like. Especially the oil fried pakode, and Green Mung curry.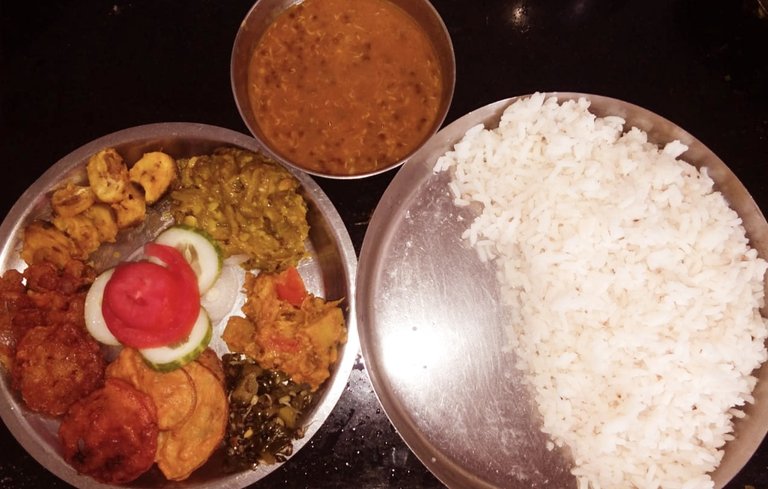 (rice,mung curry & pakode)
Having a fiesta at home is always enjoyable and interesting. The food item during any festival always favors the vegetarian. Everyone eats together and wish for everyone happiness and success in life. A glimpse that many indian family cherish for longtime.
There are many stories related with the festival. Even it has its roots from the Mahabharta period other than many other ancient stories. Each of them quite interesting to listen for a deep faith.
This is just how we make any festival very meaningful.
Peace
Namaste @steemflow