Mung beans (Green Mung) & Black Peas (Chana) are always been praised by nutritionists, holistic health coaches, and Ayurevedic experts. These are great source of protein potassium, magnesium, folate, fiber, and vitamins. that are necessityy for our body. There are various health benefits that includes weight loss, improve heart, and better digestive system.
Having so many benefits, lately I develop a practices of having sprouted Mung beans and Black peas in morning breakfast.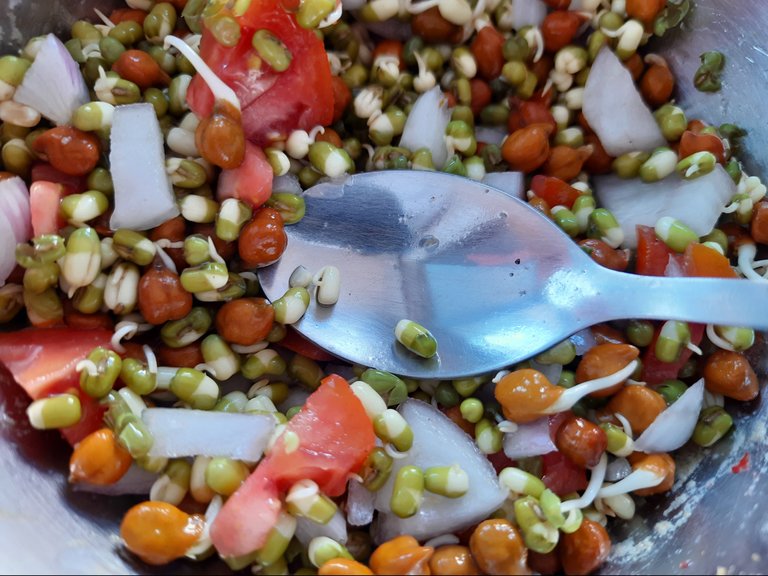 It is a best and one of the budgeted breakfast one could have. I remember I always favours since my schools days, that supplies all the body requirement without much prepartion It does not need any cooking preparation , and we can have it as in Salad form.
To make the nutritious breakfast, we must leave these items to sprout. And for that we need to keep them in water for a day or two.
DAY-1 : Soaking in water
| | |
| --- | --- |
| black peas | mung beans |
As we need to have them regularly, so we must a practice of soaking them in water every night so that, the sprouts comes out in a day or two, and you dont get short of your breakfast.
On next day, take out all the water from the bowl and let them as it is. The wetness in it allow sprout to germinate.
DAY-2: Emptying the water
| | | |
| --- | --- | --- |
| black peas | mung beans | sprouts |
Even if we wanted we can have them in our breakfast, but ideally, I will leave it for another day, so that the sprouts come out completelly. We keep them as it is in the bowl or going by some ancient way, we can keep them tied on a piece of plain cloth.
DAY-3: Sprouts and Breakfast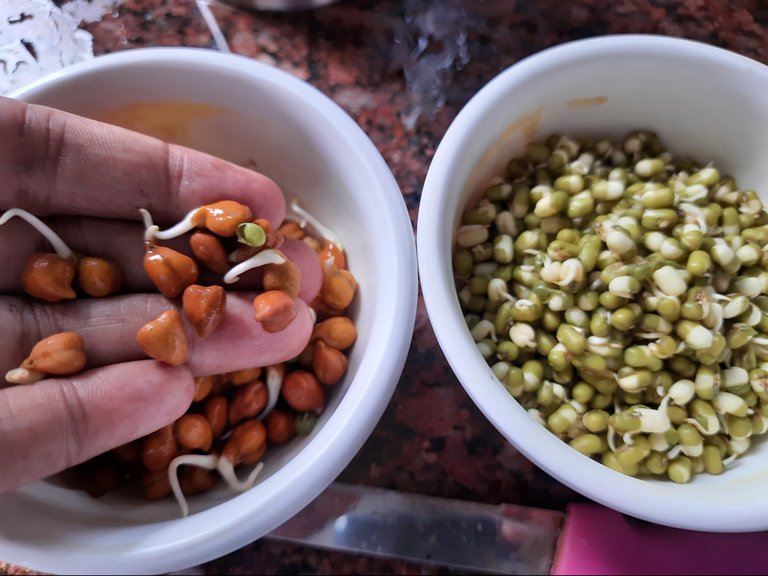 On third day, we can see the sprouts on these items are showing, and these are ready to eat. Many people like to oil fry them with Onions, Tomatoes and other spices. But to get more nutrition out of it, we would make a salad of these, which is good for our internal body system.
We need:
chopped onion
chopped tomatoes
black salt
lemon juice
to make it more nutritious, we can add CUCUMBER pieces as well. however,running out of stock, I made the salad mix without Cucumber.
Add pinch of Black Salt and squeeze some lemon juice on them.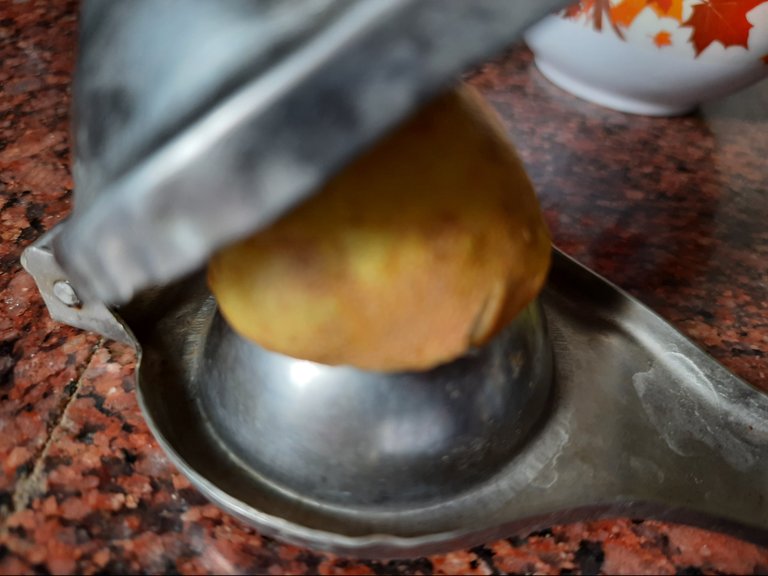 Mix them, with the help of spoon and TA..DA..our quick and healthy breakfast is ready. Having them regularly, helps you keep shape and also quite healthy and energetic. A complete food for all.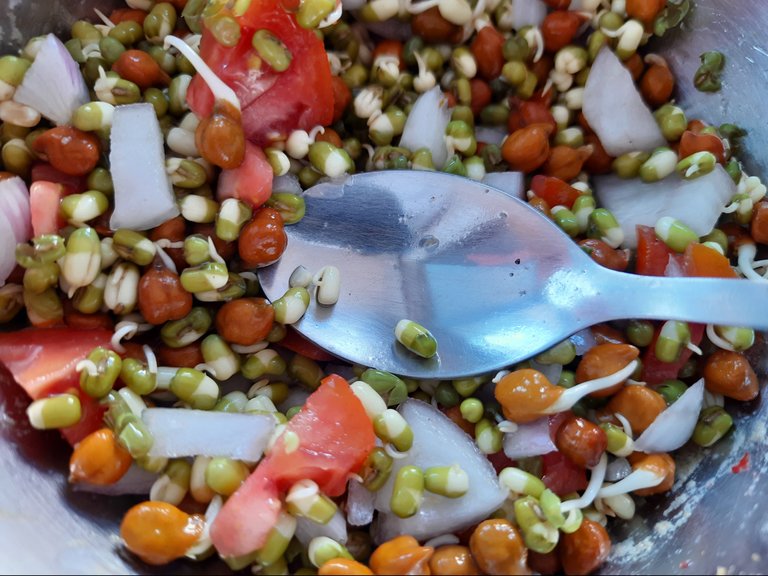 Peace
Namaste @steemflow