One things that is very popular among the Indians are the age old Pickle Recipe. And the best one and popular is Mango Pickle.
Mango pickle is a traditional Indian condiment,made with Raw Mango, Spices and Oil.
Be it any home, Pickle making is very common and Pickle forms an integral part of all kind food menu. May be that is one of the reason that Pickle making is one of the age old legacy that keep inherited from one generation to another.
The translucent Mango and the flamy Chilli make the best accompaniment to any meal.
From Grand ma, to Mom, to wife or to sister, you can find the trend of pickle making quite popular. Afterall it gives a tangier taste to your food and helps it taste better. And Indians do love to have some spicy stuff with their food.
Taking a leaf out of the traditional home made Pickle making, I am Sharing our mango pickle recipe that is common in our home.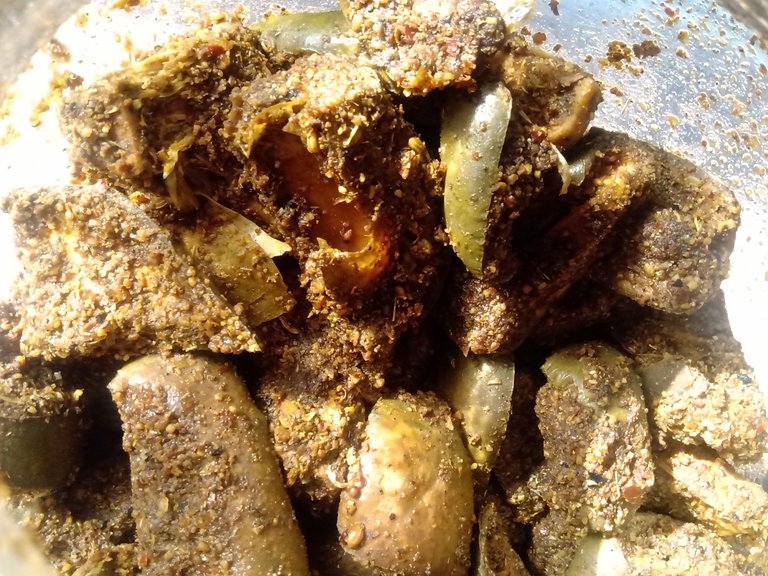 Firstly, we need some good quality raw mango. India is very famous for variety of them and finding a one is not a big deal.
It's not easy to chop a raw mango at home, so make sure to get them cut through an experienced hand, ideally a market vendor, who have necessary equipment to do it perfectly. Few month ago, I did shared the story of manngo cutter, Read Here to get the complete hands on about Mango cutting technique.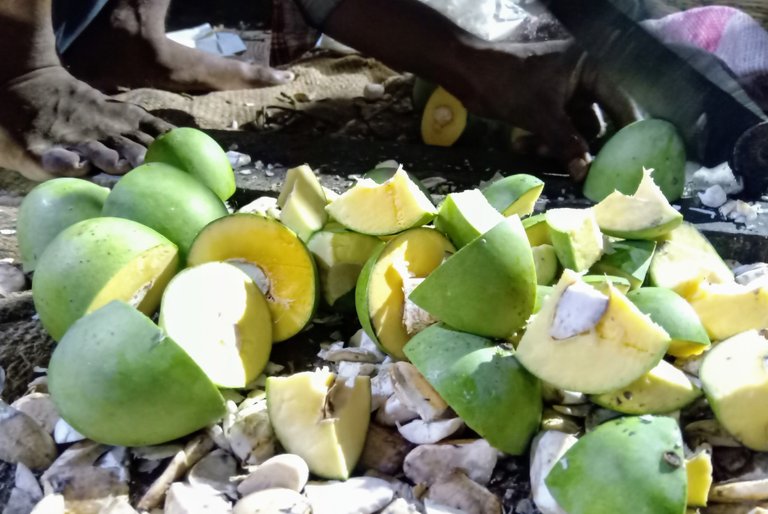 I have 2 Kg of chopped mango, each mango having 4 equal pieces. Add Turmeric (2Spoon) and Salt (as per taste) to the mango pieces and mix it well, so that both the ingredients get properly mix each of the mango pieces.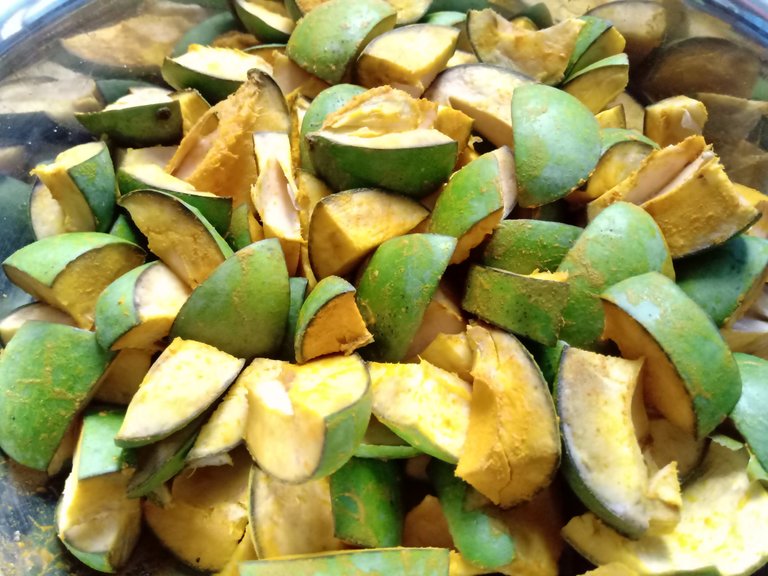 Once it it done, we place the Mango in the sunlight. Extreme heat allow the salt to melt and mix with the mango slices properly.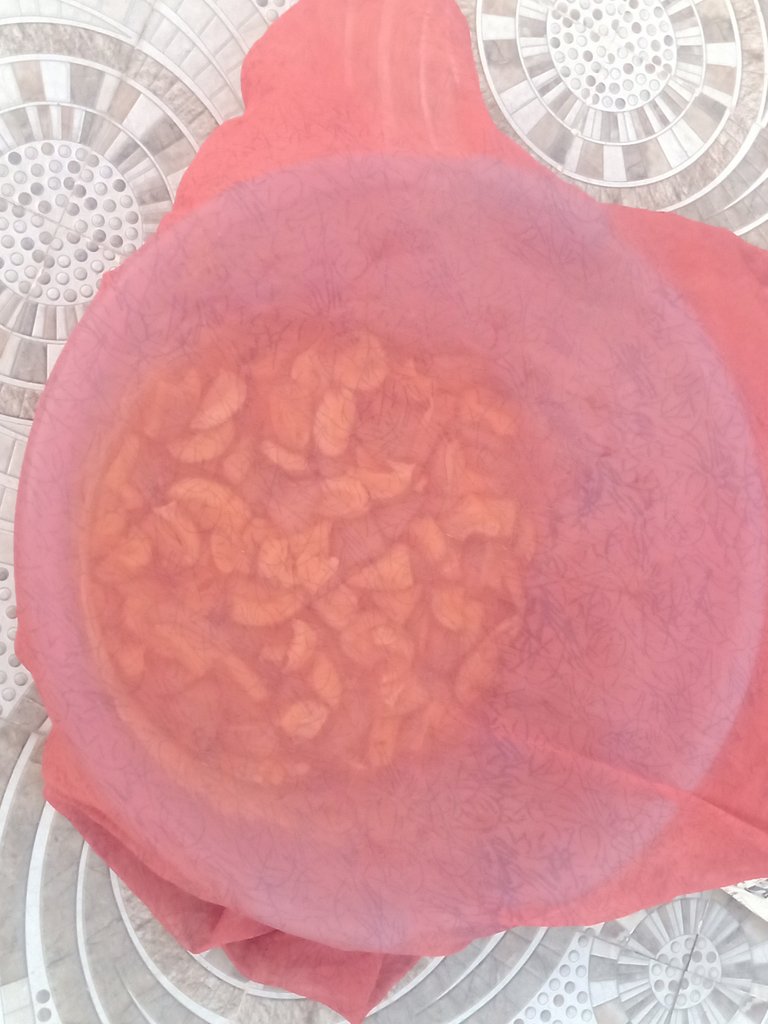 As we put them in open in a big basket, do make sure to cover it with a thin cotton cloth so that, to prevent from dust and also allow to get proper sunlight.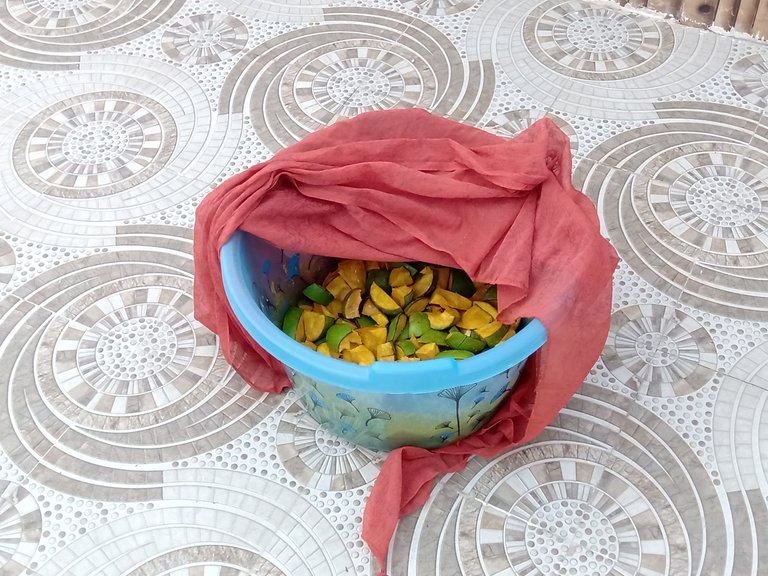 After 2 days, will notice the Mango skin and pulp started to soften a bit, then we bring them inside away from the sunlight.(too much sun exposure may make it very ribbed) Now it is the time to add and mix other spices and ingredients. Instead of going for readymade market spices, we will make spices powder at our home. For that we need:
Cummins 50 Grams
Yellow Mustard 50 Grams
Fenugreek Seeds 2 Spoon
Fennel seeds (saunf) 1 spoon
(We already put salt and turmeric in begining)
Roast all the ingredients in low flame and make a powder of it. Then mix it with the dried Mango and place them in a glass Jar. It is advised to have Glass Jar or Ceramic Jar. Please avoid the Plastic Jar, because it may change the taste and also it is unhealthy.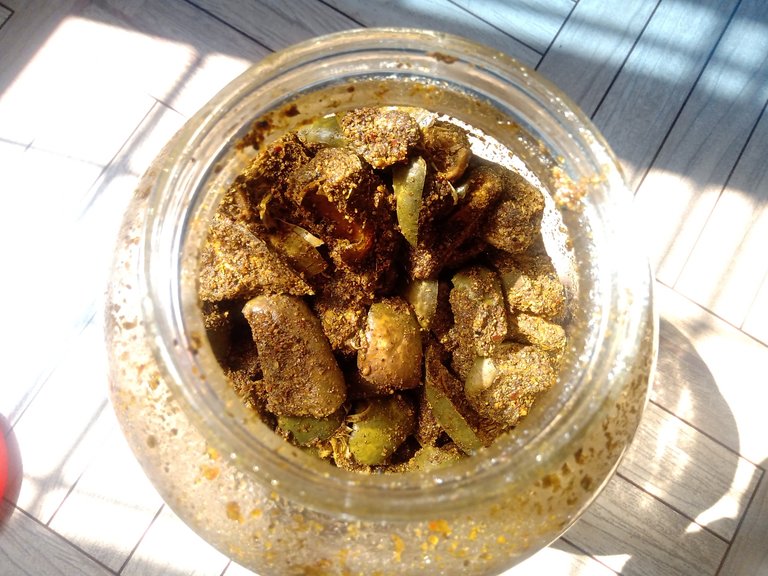 Again place the jar with mango and spices under the sunlight. Not for too long but for a day or two. It will.allow the spices to mix and get properly dilute with each part of the mango.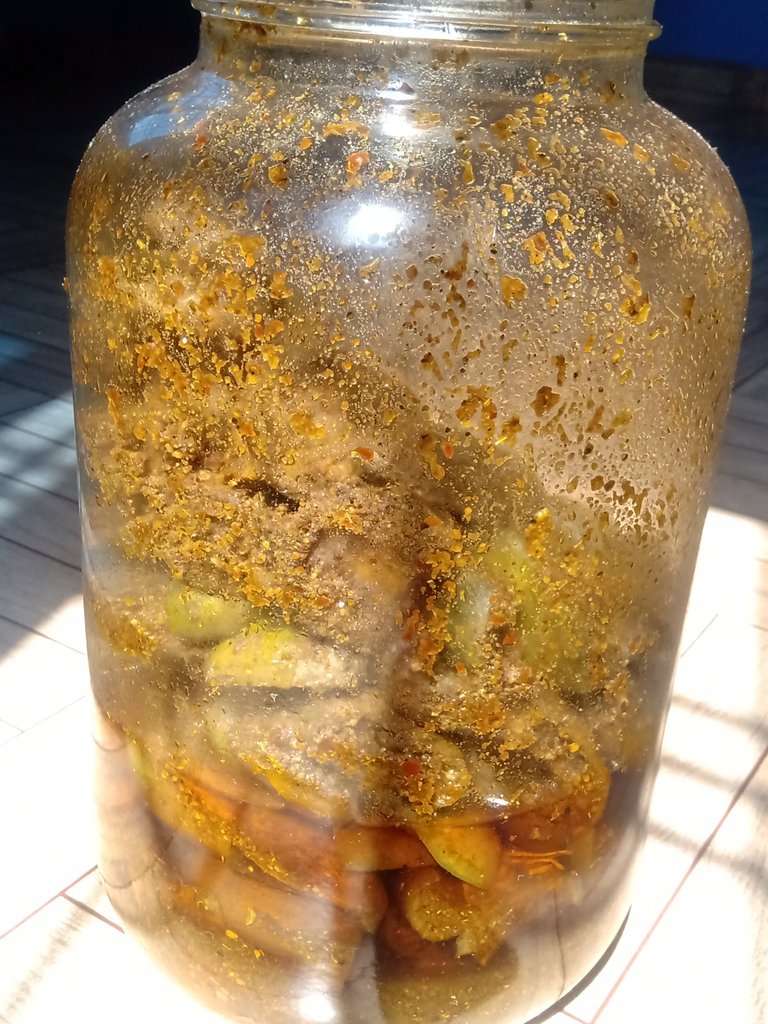 Add 1 cup of Mustard oil* after one. In between do make sure to keep shaking the jar so that the mangos get upside down and every pieces gets proper sunlight and spices and oil.
In a week time, our Mango pickle is ready to be served with the food. A home made Pickle is better than those available in markets. Enjoy the tangy taste with any food.
@ecotrain , not sure if it can be considered under "ecoTrain Simple Vegan Cooking On A Budget Month!" Hope you enjoys the pickle making process though.
@dswigle I remember you were very keen to know the process of Indian style Pickle making. Hope you enjoy the read and understood the secret of pickle making.
Peace
Namaste @steemflow