The most important aspect, of Hive Blockchain is that you will get to see and learn many new things. The culture,food,costume are just under your finger tips. The main thing is to make use of it properly.
Getting a leaf out of some fabulous food recipe post, I had a quick Vegan breakfast this morning (Sunday).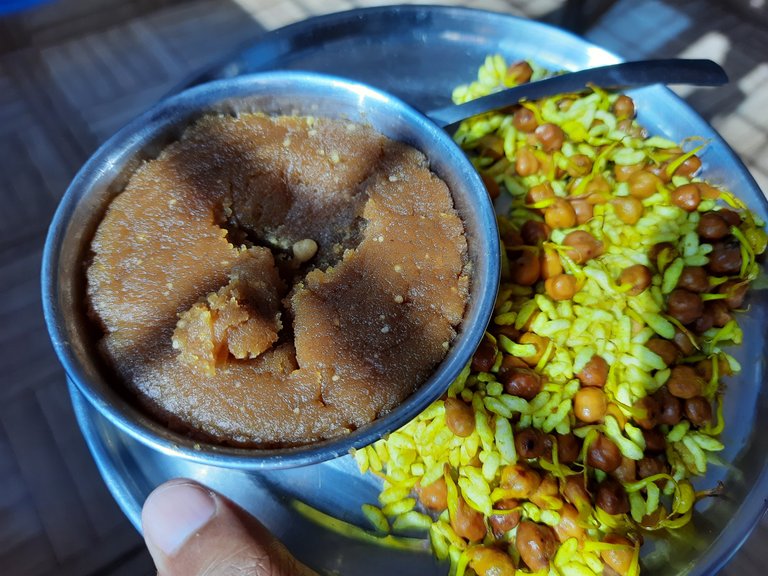 Lapsi & Sprouted Black Peas with Puffed rice.
Many of you know that we have an ongoing Simple Vegan Food Budget Month going on by @ecotrain and we get to see and learn some of the mouth watering dishes that could make you craving for it.
Like yesterday, it was our esteemed member @chetanpadliya made a quick traditional vegan sweet dish called Lapsi check here the recipe and without much delay,I tried the same at home, exactly the way it was instructed in the post. However with some less ingredients:
Wheat Flour
Jaggery
Dry Fruits
Water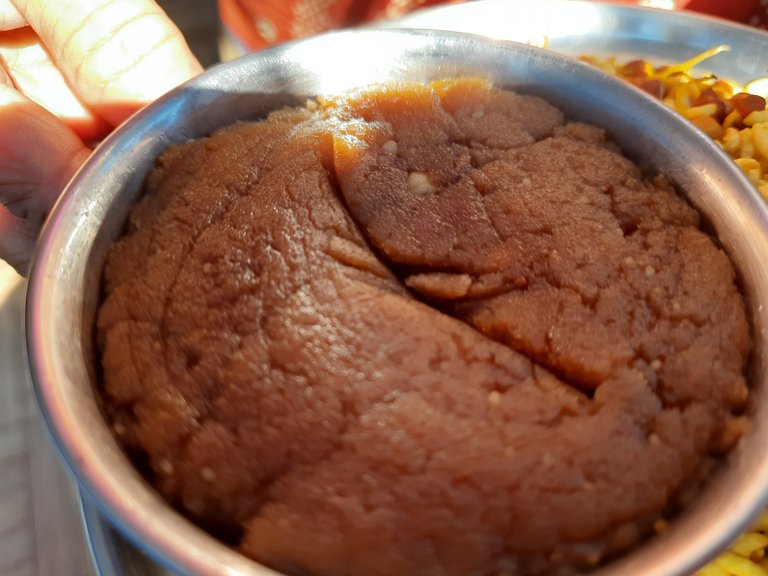 @chetanpadliya, hope it came out well, though I used the fine wheat flour as available in our kitchen. But take my words I just loved it!
To add on to my breakfast, I had some Sprouted Black Peas. It is Infact quite simple to have them sprouted at home, it is quite regularly found at my home.
To add some salty spicy item in breakfast menu, I simple fried the Black peas in little oil and added a little quantity of Puffed Rice (we call them Muri) All credit to my Mom who suggested for the mix. The puffed Rice got crunchier on frying.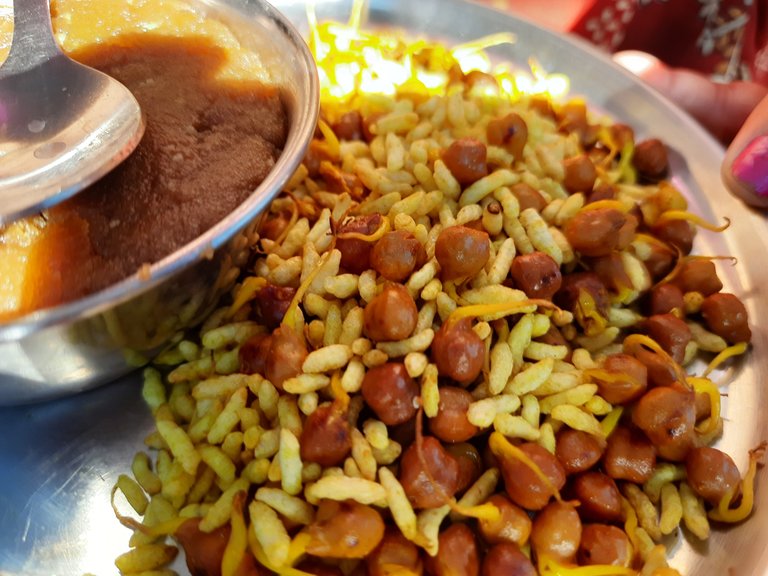 Now that is called a Budget breakfast with health and nutritious benefit. All these were cooked with very little effort. Infact all the item and readily available at home and enjoying the breakfast on sunday morning sitting by the window with cool breeze and a sparkling sun.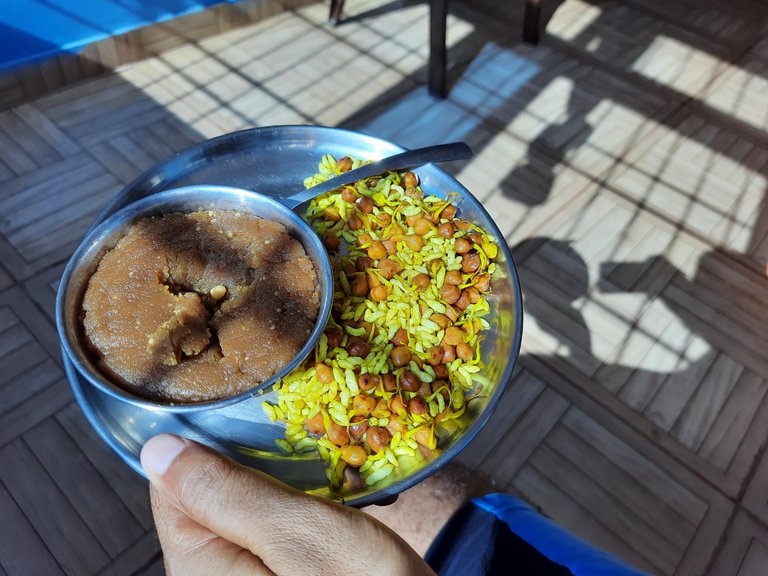 Thanks for making the platform, more delicious with so much nice contribution. I have one of the best sweet Sunday.
Peace
Namaste @steemflow