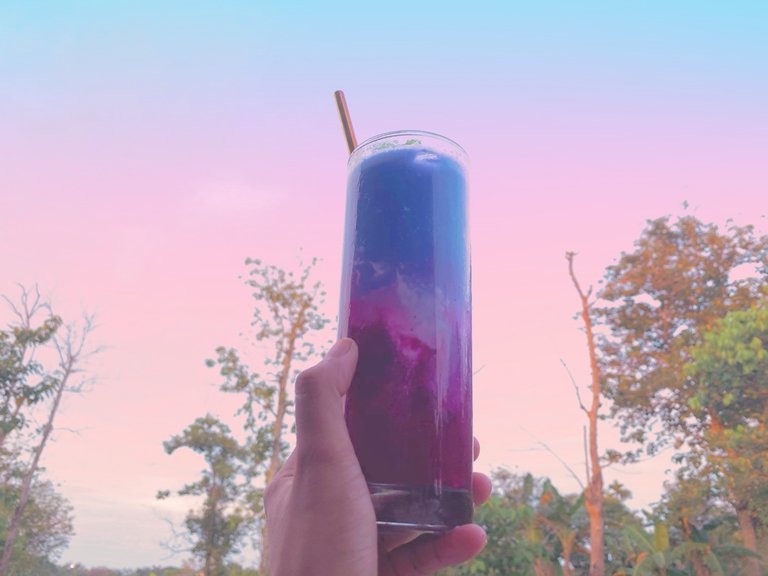 Feelings are the most changing things in this world. And creating our happiness is the most sensible thing in this world instead of making other people our reasons to be happy.
Making cafe-style drinks is one thing you can do.
I love experimenting with food ingredients but I always try to make them have great results. As much as possible I don't throw away the leftovers.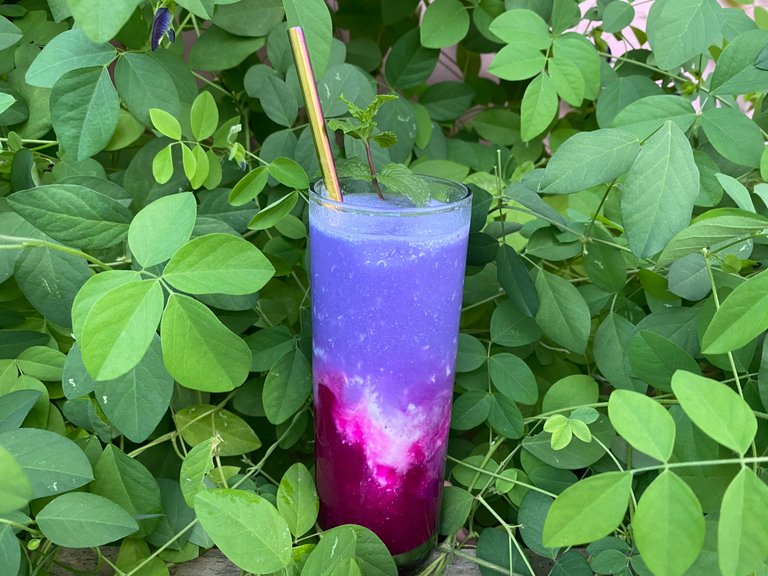 So here I want to share a drink which I name Iced Sweet Galaxy.
Drink made from Dragon Fruits
The drink that I named Iced Sweet Galaxy is a drink made from dragon fruit juice, plant-based milk, and butterfly pea flower water.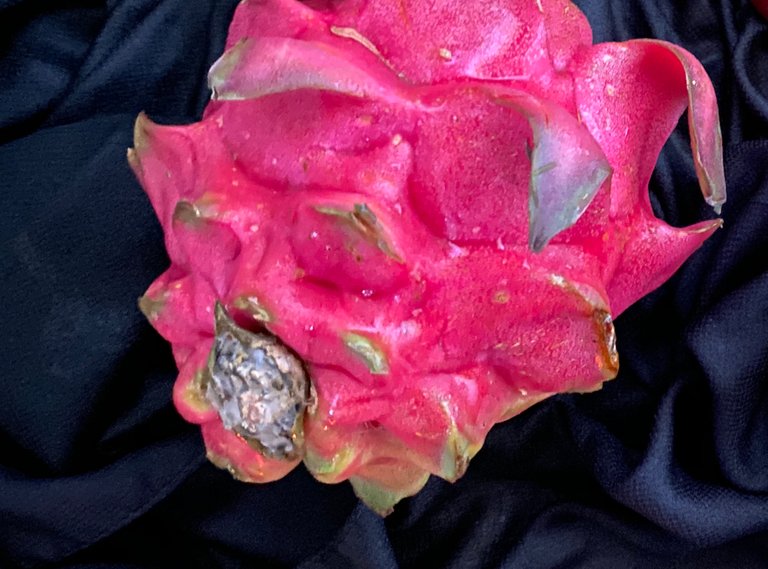 Here I also don't use any added sweeteners because I feel the dragon fruit juice is sweet enough.
But you can add sugar according to your taste if the final juice is not good.
Ingredients
Red Dragon Fruit
Coconut Milk
Butterfly Pea Flowers Water
Ice Cubes for serving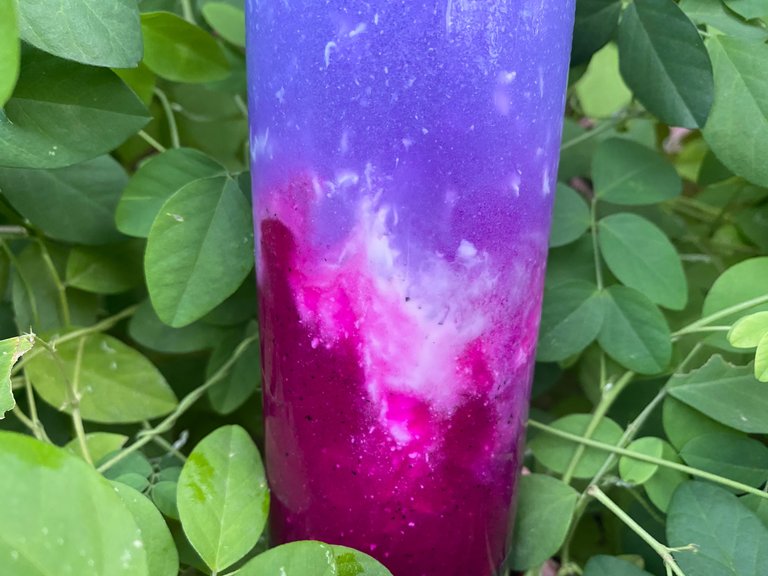 How to make
Make red dragon fruit juice. Then prepare other ingredients for the serving process.
Serving Process
Put in the dragon fruit juice first.
Then ice cubes.
Then add coconut milk or other plant-based properties.
The final stage, add butterfly flowers water.
Serve it.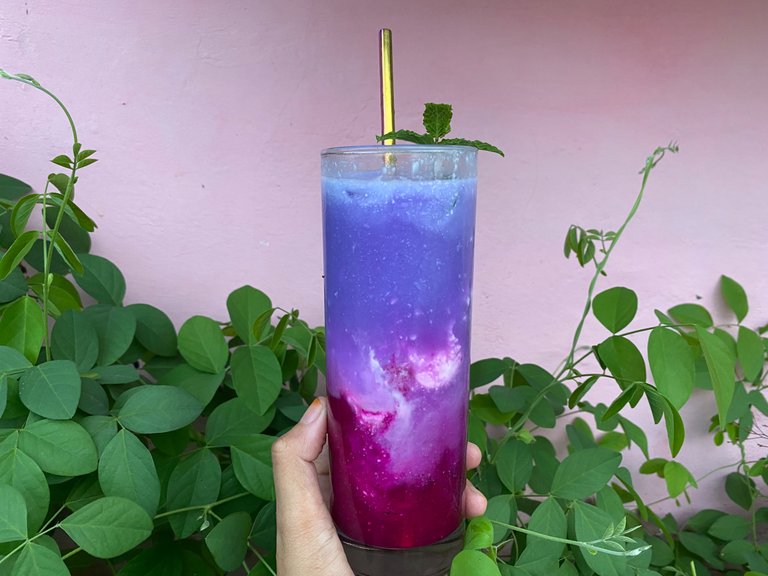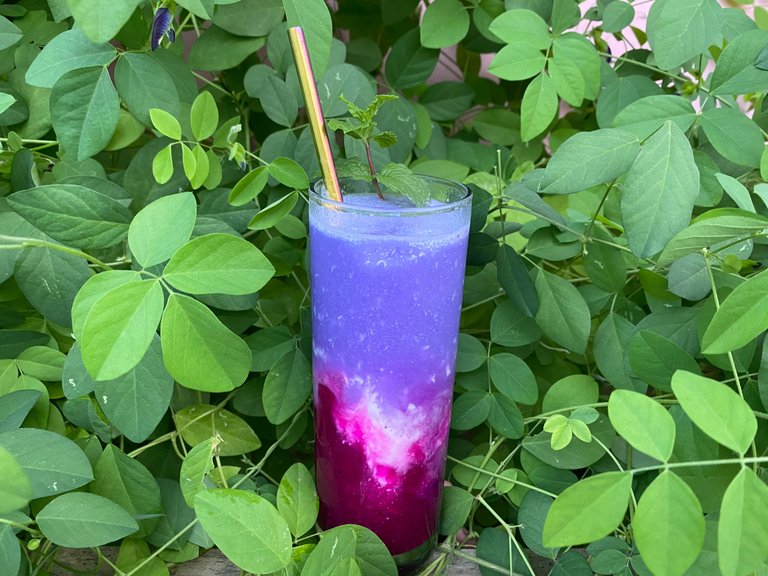 How do you think about my home cafe-style drink?
Pretty, right? Are you interested in trying it?