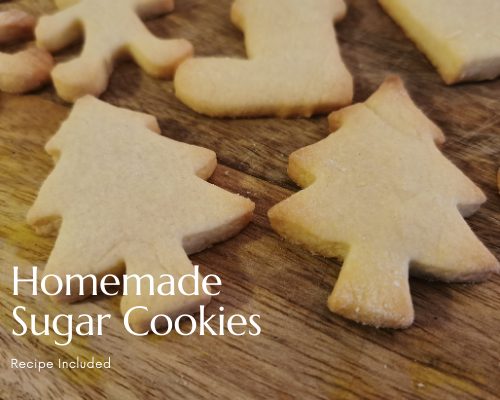 A few failed attempts to decorate cookies
In the past few weeks, I've done a few attempts to bake cookies with the intention to decorate them later. Unfortunately, all attempts failed because of the cookies rising rather than staying in their actual form. By accident (looking for another recipe) I read that this can be solved by using a simplified recipe for these cookies. This way you can ensure that the cookies are still flat enough to decorate with icing or fondant.
Ingredients and directions
Below you can find the instructions to bake these simple, but good, cookies. Just a few ingredients are needed and there's not much that can go wrong if you stick to the steps.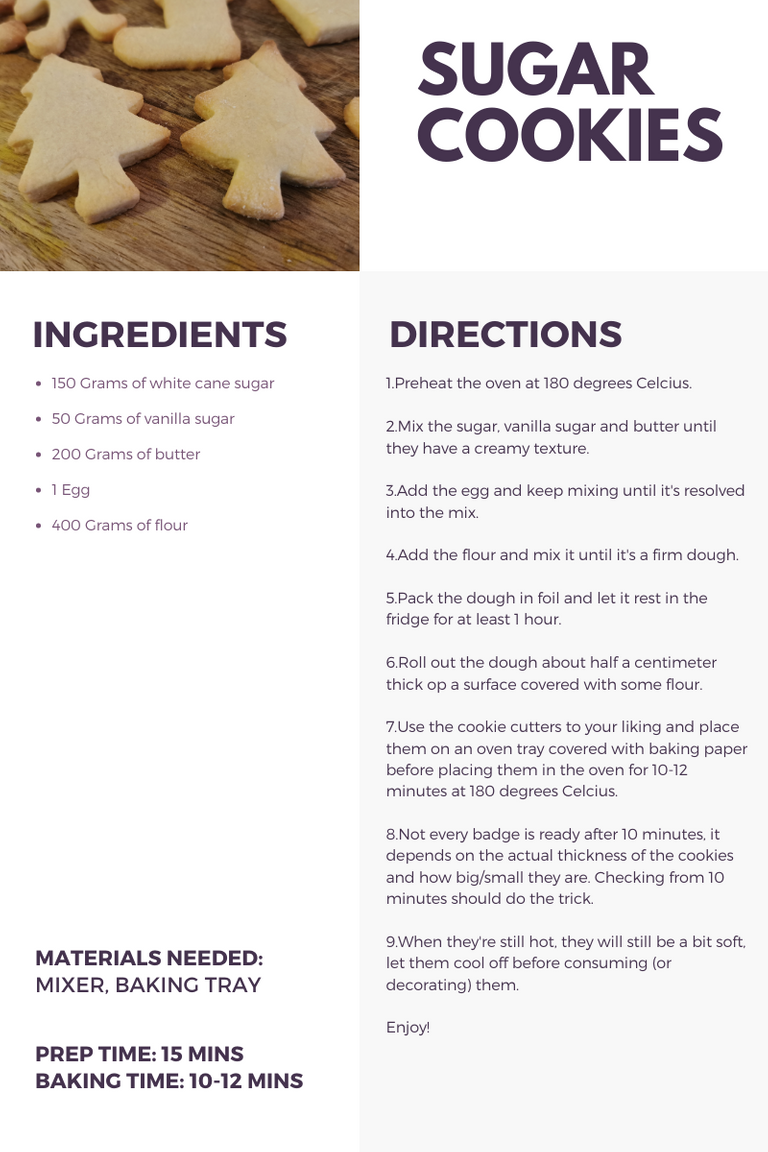 After they were cooled off, I decided to decorate some of the Christmas tree cookies using cookie icing. You just fill a cup with a bit of water and a drop (or few drops) of food colouring before you add powdered sugar. No need to measure it, you can see if it's too thick or thin and add a bit of water or powdered sugar to change the thickness.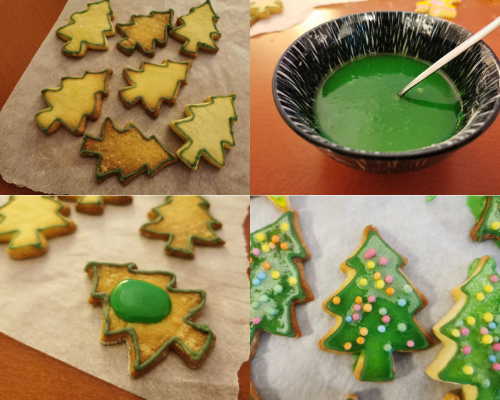 Before you start adding the color on top of the cookies, first make an upstanding edge to make sure it won't drop to the sides (it happened to a few cookies here even with the edge as I was adding too much frosting). I bought Dr.Oetker decor pens for the edges. Just warm these up in a glass of water for a minute or 2 and then you can push out the sugar easily.
Add some decoration to make it look like a decorated Christmas tree, and now let them dry overnight before eating them.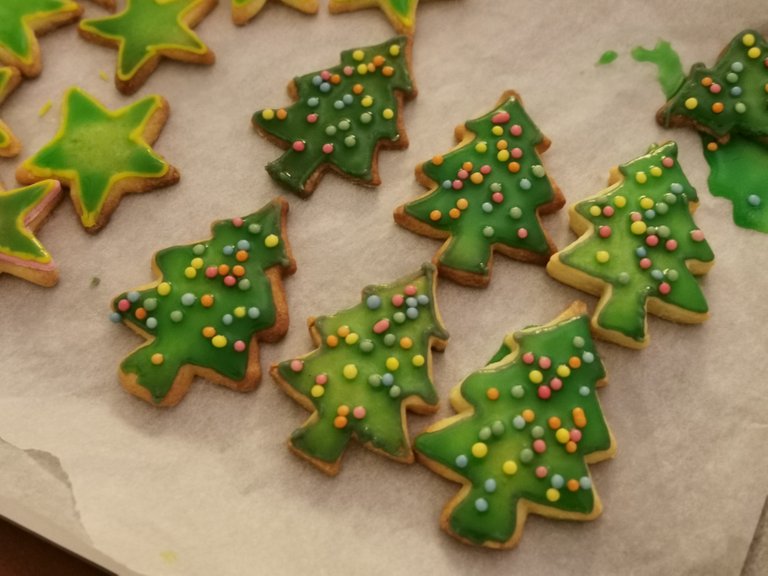 I honestly thought the flatter ones would be the tasty ones, but it turned out that the thicker cookies stayed a bit soft on the inside and tasted more like butter cookies (yum) and the flatter ones were indeed perfect to decorate but less tasty. Next time I will stick to the flat ones for decoration and we eat the thicker (failed ones) as is.
Enjoy!