One night last week while I was making beef stew for dinner, I had a random thought to try and incorporate zucchini into dinner rolls. I just threw in whatever I had on hand, including some colby jack cheese since I didn't have any cheddar. We loved the resulting rolls, which were soft and perfect for cleaning up the remaining stew gravy from our bowls. If you've been wondering what do with all your zucchini, I hope you'll give these a try.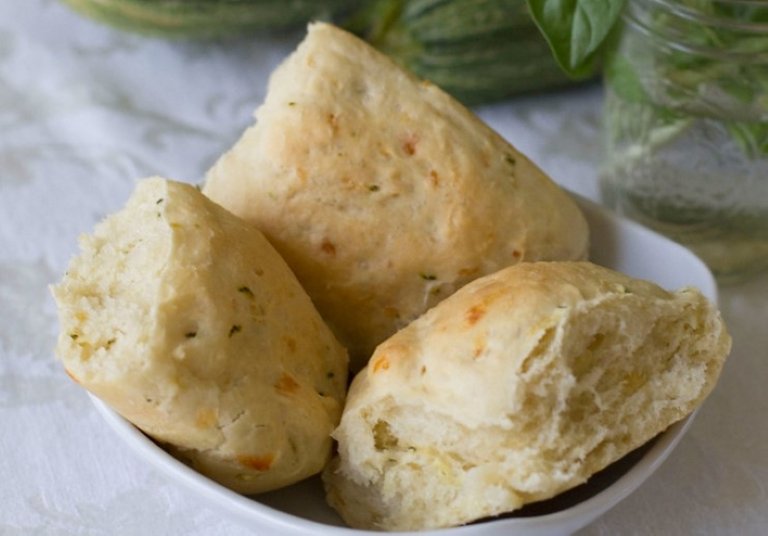 1 cup grated zucchini, shredded
3 cups flour (plus more for kneading)
1 tsp salt
2 1/4 tsp active dry yeast
1/2 cup colby jack cheese, shredded
2 tsp fresh basil, chopped
1/2 stick butter, softened
1 cup warm water
Press the shredded zucchini lightly with a paper towel to remove some of the moisture. In a large bowl, whisk together the flour, salt yeast, and cheese.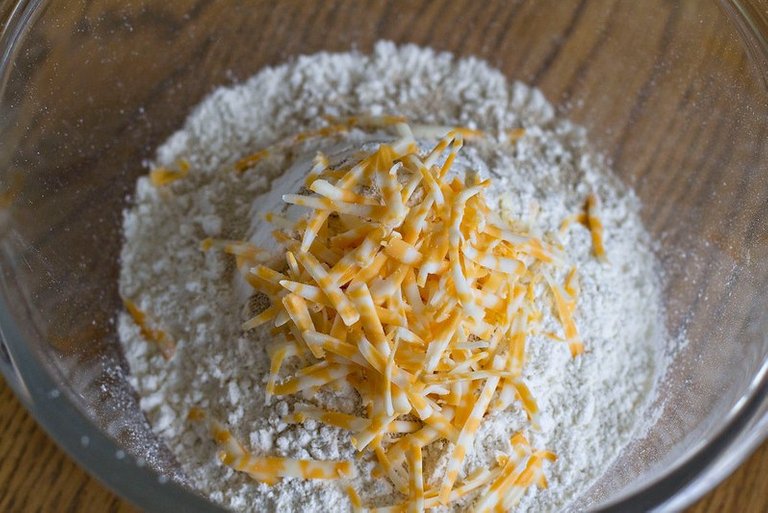 Stir in the zucchini and basil.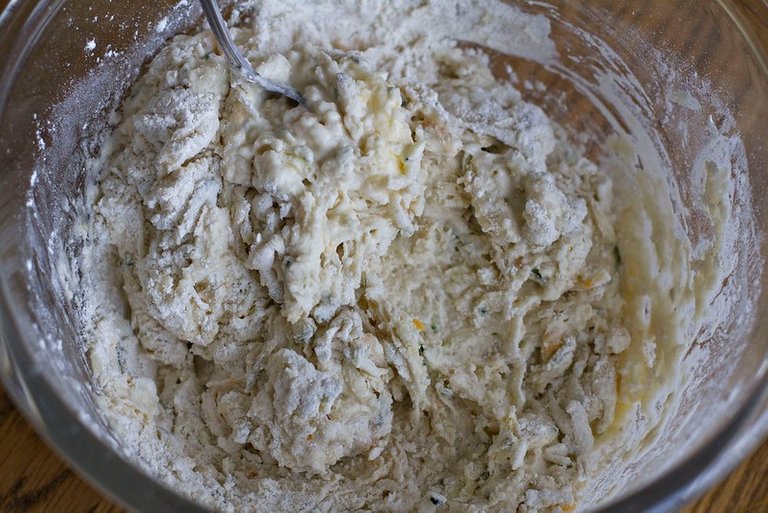 Pour the water and melted butter into the bowl and mix until incorporated. Turn out on to a floured surface and knead until smooth and elastic, 6-8 minutes.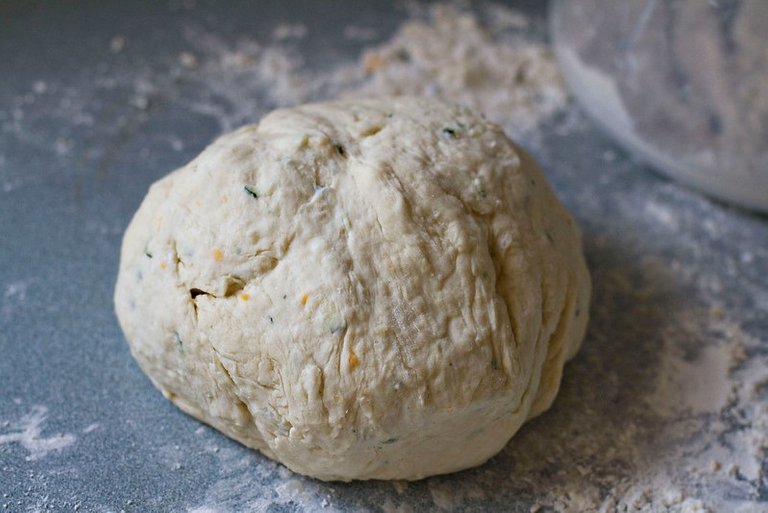 Place in a greased bowl. Cover with a plastic wrap and let rise until doubled, about an hour.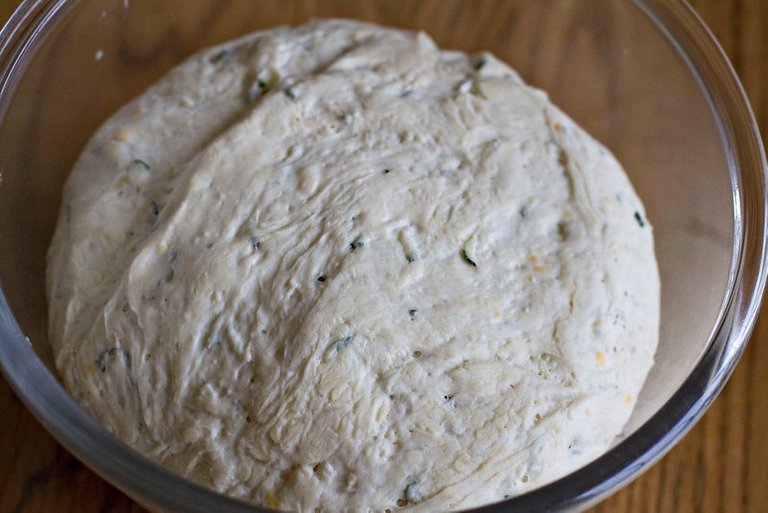 Grease a 9×13 inch baking dish. Shape the dough into 12 balls, placing each one in the baking dish. Cover.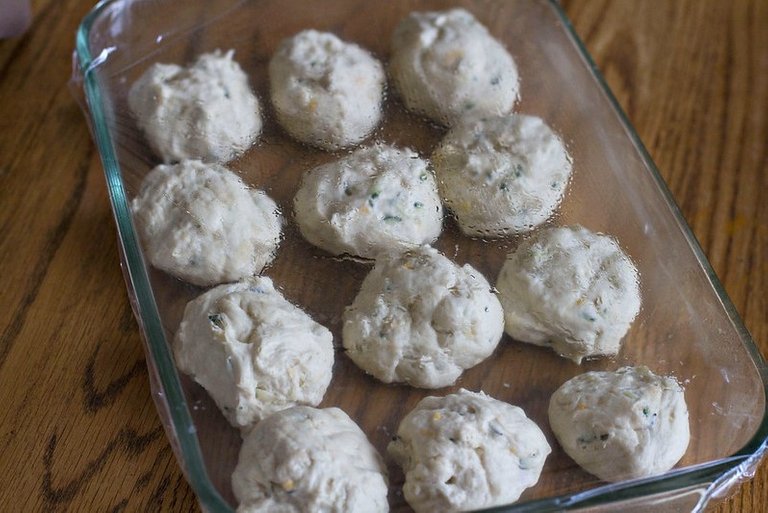 Allow to rise about 45 min. until doubled in size.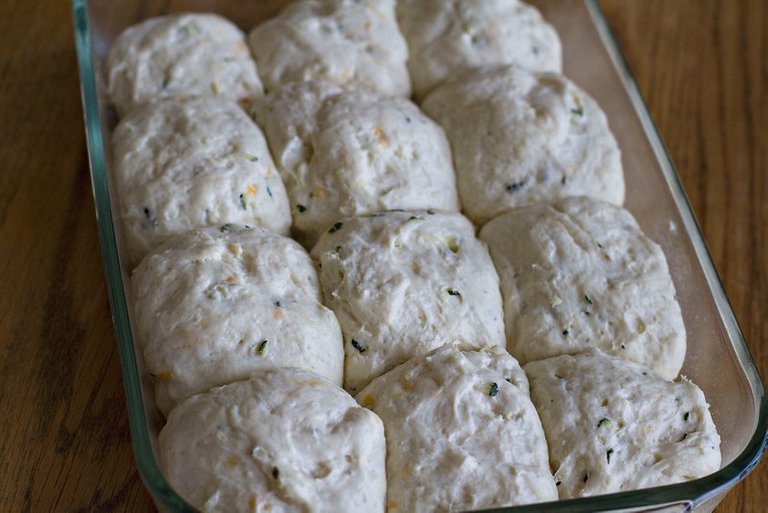 Preheat the oven to 375 degrees and bake the rolls 25 minutes or until light golden brown.