I paint with special paints and a brush on cakes.
Cute, winter art bear with a Christmas tree which I painted on the cake.
My creativity is expanding, Now I draw not only on paper but also on food.
I got a job at a candy store a couple of months ago. My responsibilities include drawing various drawings on cakes, gingerbread, as well as painting chocolate figures.
At first I was afraid to go to work at a confectionery factory, I thought that I would not succeed, I needed experience. But I decided and still decided to try.
Although I had a little experience, every year my mother and I for the holidays, according to tradition, bake gingerbread, then I paint them. Such an experience at home, of course, but the meaning of the work is clear to me.
Рисую специальными красками и кистью на тортах .
Милый, зимний арт мишка с елкой который я нарисовала на торте.
Мое творчество расширяется, Теперь я рисую не только на бумаге но и на еде.
Я устроилась в кондитерский магазин пару месяцев назад. В мои обязанности входит рисовать разные рисунки на тортах, пряниках, а так же роспись шоколадных фигурок.
Сначала я боялась идти работать на кондитерскую фабрику, думала, что у меня не получится, нужен опыт. Но я решилась и все-таки решила попробовать.
Хотя немного опыта у меня было, мы каждый год с мамой на праздники, по уже традиции, печем пряники, потом я их разрисовываю. Домашний такой опыт конечно, но смысл работы мне понятен.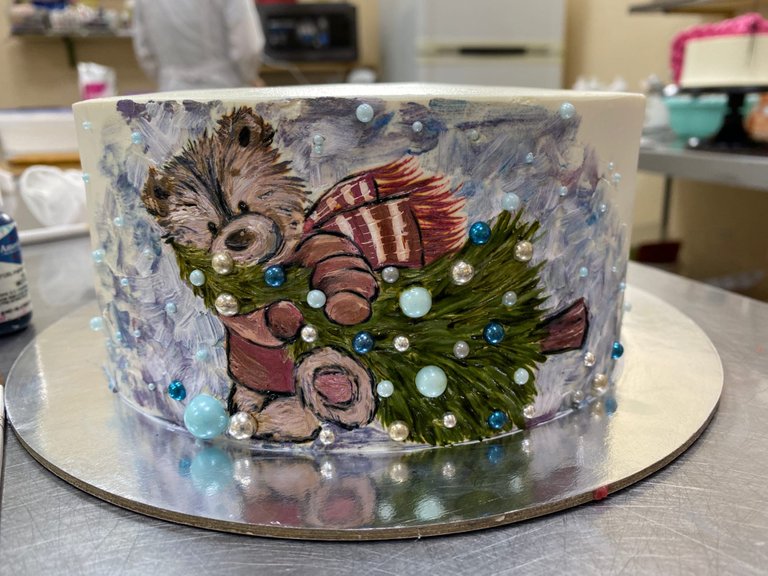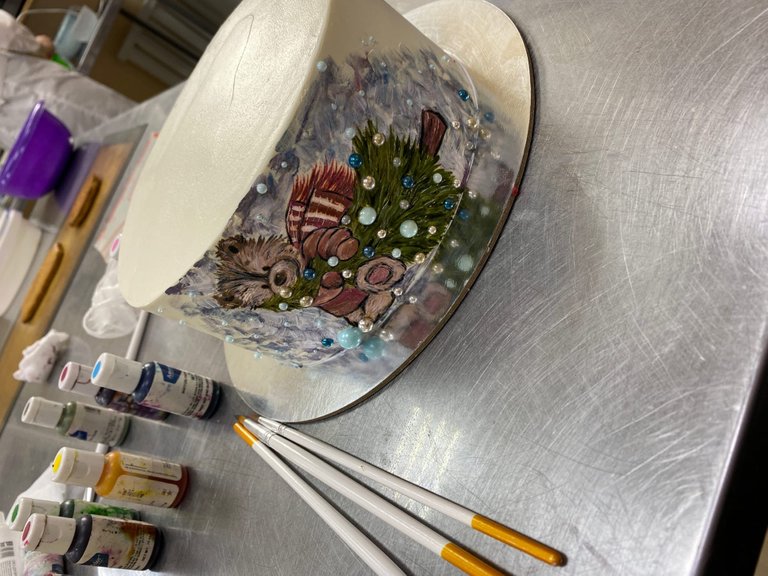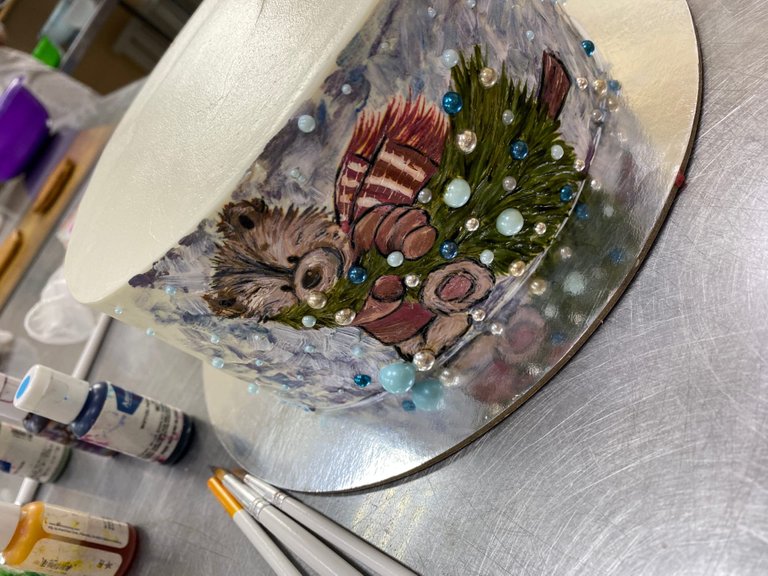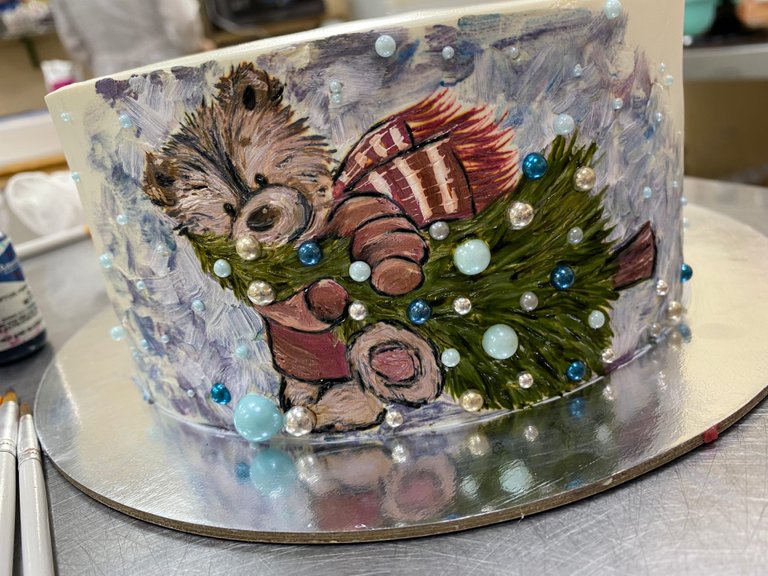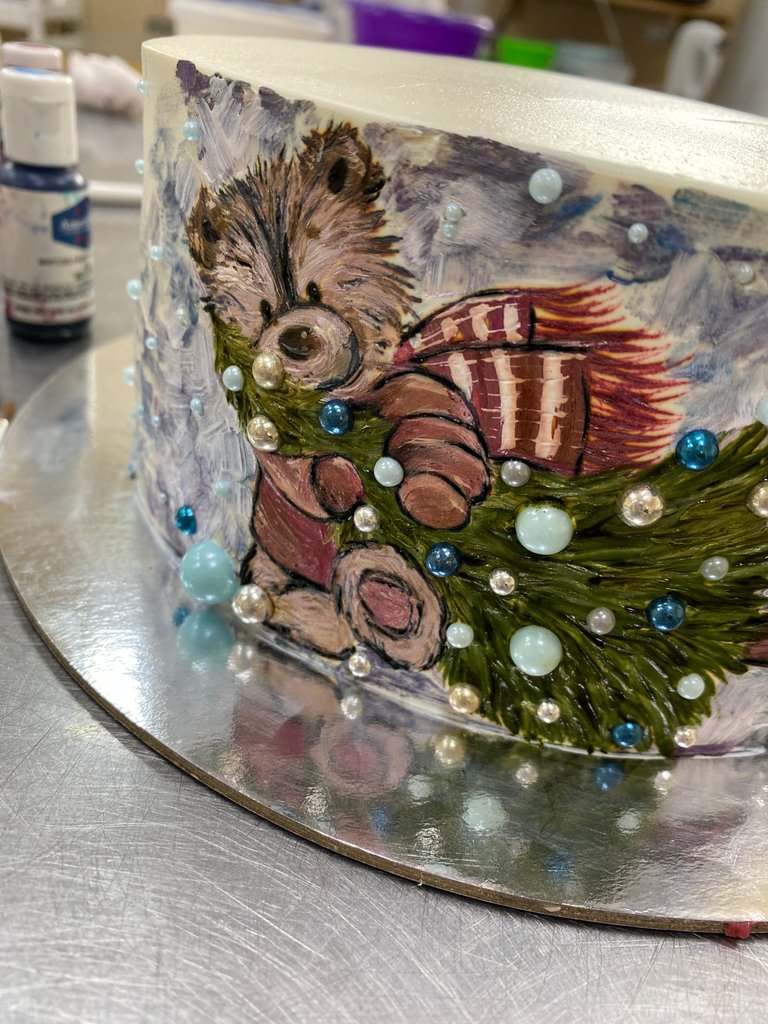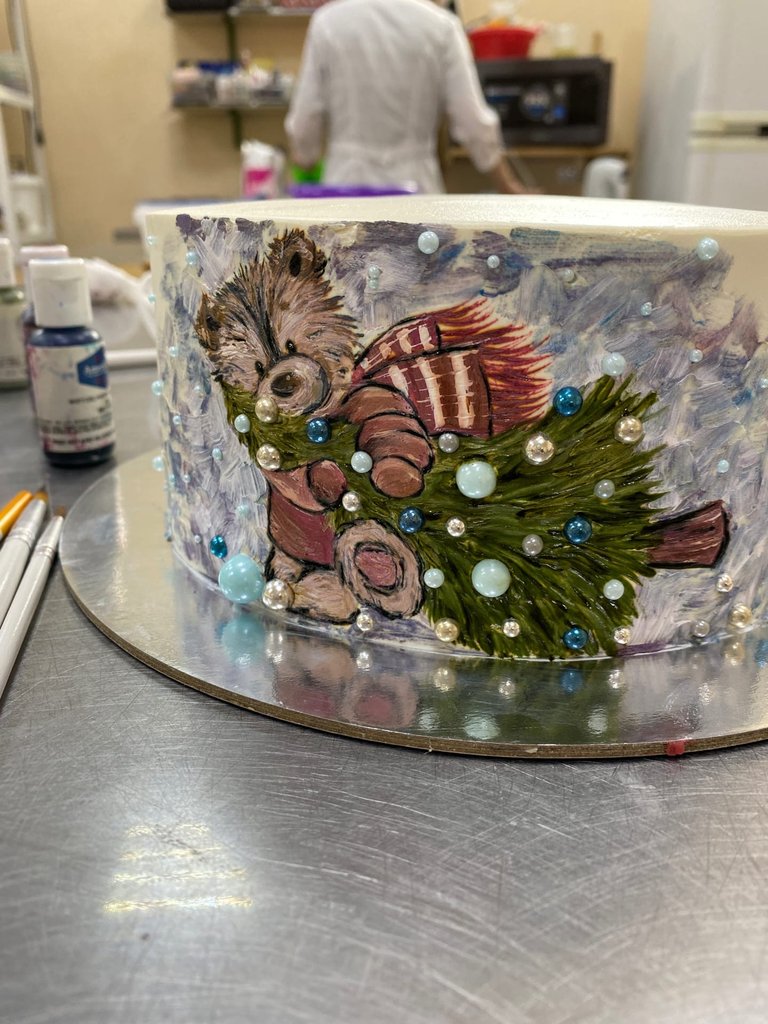 A series of postcards that I drew. Material: watercolor pencils, thick paper.