I draw art on the cake.
Cake for a children's party, for a child's birthday.
I already work more confidently in the new direction for me - I draw on food. I have already painted a lot of gingerbread and cakes.
I will not stop. Even if I don't work in a confectionery factory, I will paint on cakes, gingerbread at home for myself and my family.
I enjoyed painting on food. Although it was unexpected even for me. I never thought that I would work in a confectionery factory.
Now I have learned and can paint at home to order, for example.
Рисую арты на торте.
Торт на детский праздник, на день Рождение ребенку.
Я уже более уверенно работаю в новоддля меня направлении - рисую на еде. Я уже много расписала пряников и тортов.
Не буду останавливаться. Даже если я не буду работать на кондитерской фабрике, я буду рисовать на тортах, пряниках дома для себя и своей семьи.
Мне понравилось рисовать на еде. Хотя это было неожиданно даже для меня. Никогда не думала, что буду работать на кондитерской фабрике.
Теперь я научилась и могу рисовать дома на заказ, к примеру.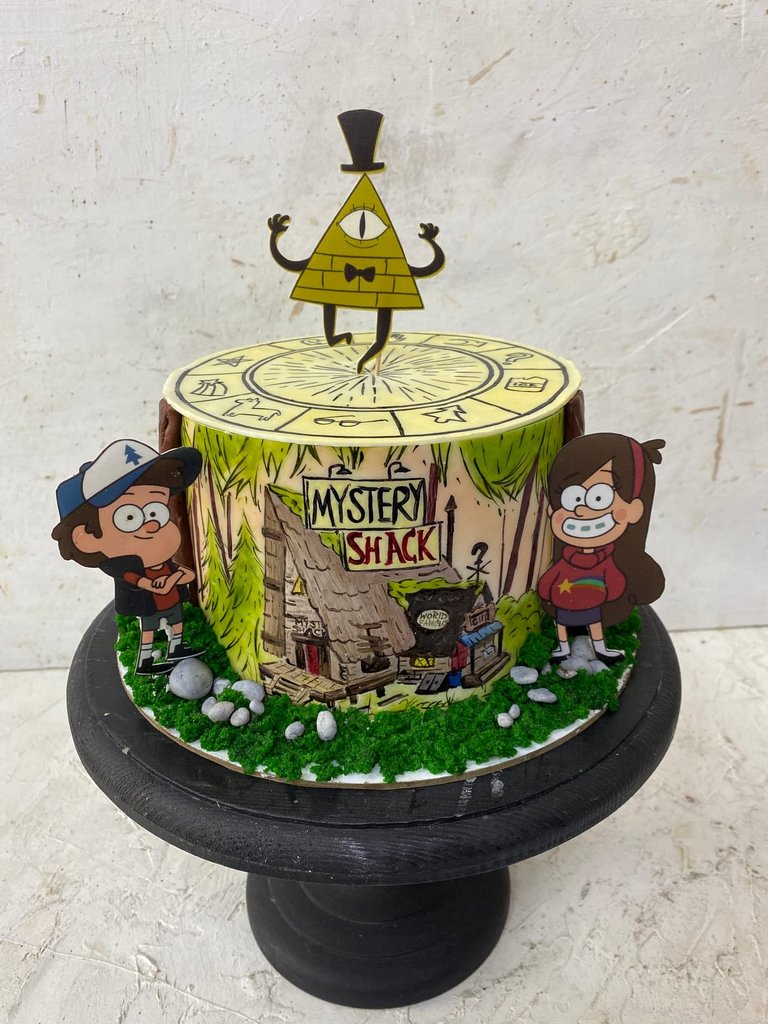 a couple of photos of the work process: