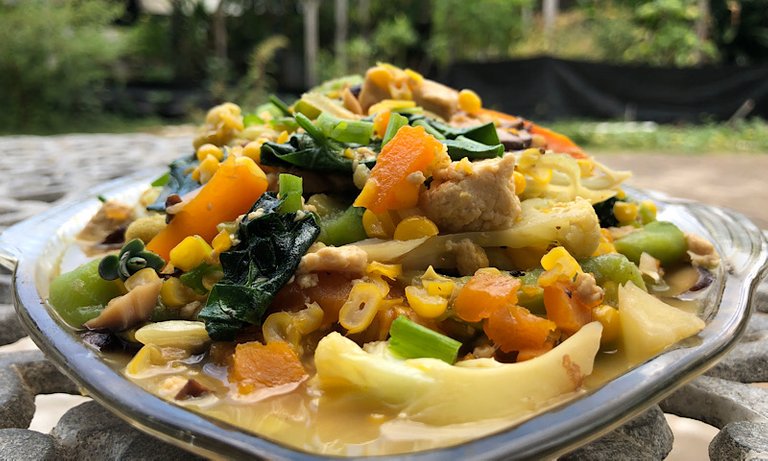 I have "Khuor Pot," a Cambodian vegan recipe for ASEAN Hive #PlantBased Chef Contest. This food is very healthy and delicious.
When I lived in Cambodia I used straw mushrooms for this food, it is much more delicious this way. I miss eating straw mushrooms, in my country Cambodia have so much.
In Cambodia is more easy to make Ital food because there have many more different vegetables and fruits than Suriname.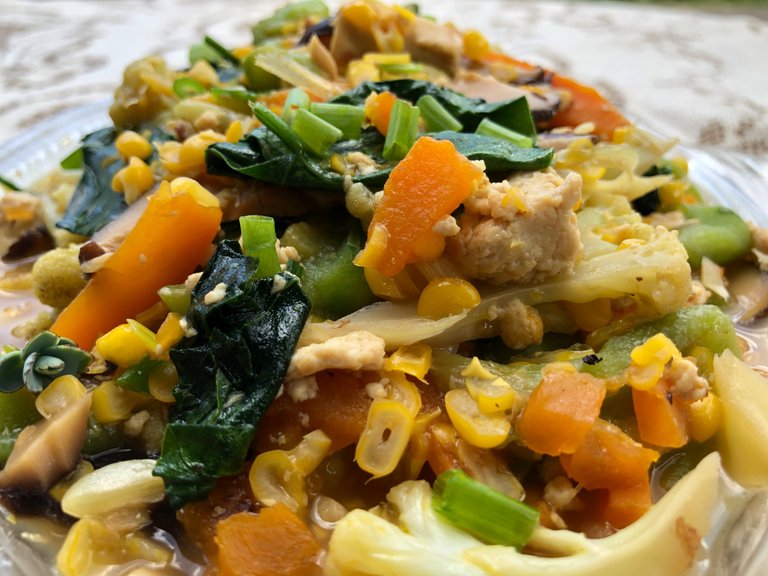 👩‍🍳 Cambodian Stewed Corn, Vegetables, & Tofu 🔪
វិធីធ្វើខួរពោតបន្លែរបួស (Khuor Pot)

Ingredients
100 grams pumpkin
100 grams tofu
1 ear of corn
1/2 luffa
ivy gourd leaves, a little
100 grams cauliflower
2 green onions
3 cloves garlic
3 mushrooms
1/2 tsp salt or to taste
1 tbsp brown sugar
2 tbsp soy sauce
1 cup water
Cut all vegetables like that. Normally I used fresh mushrooms but not have now.
Step 1

Heat oil in pan fry garlic until brown put mushrooms fry little.

Put pumpkin with cauliflower fry them a few minutes.

Step 2

Then put tofu, salt, sugar, soy sauce fry a little and put corn fry it.

Step 3

Then put luffa fry it and put water, simmer it 3 minutes.

Step 4

After put ivy gourd leaves fry it and put green onion fry it a little.

Step 5

Now it's ready.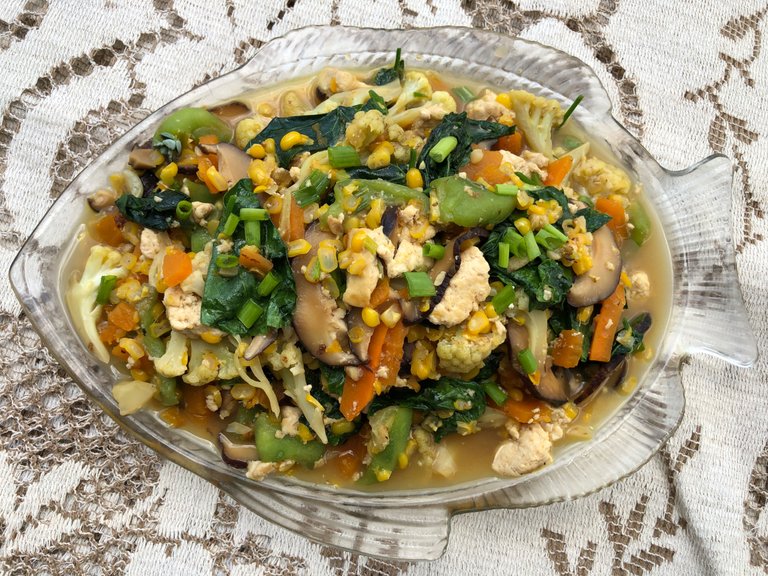 🙏 THANKS FOR READING 🙏
If you enjoyed this post, please upvote and reblog.