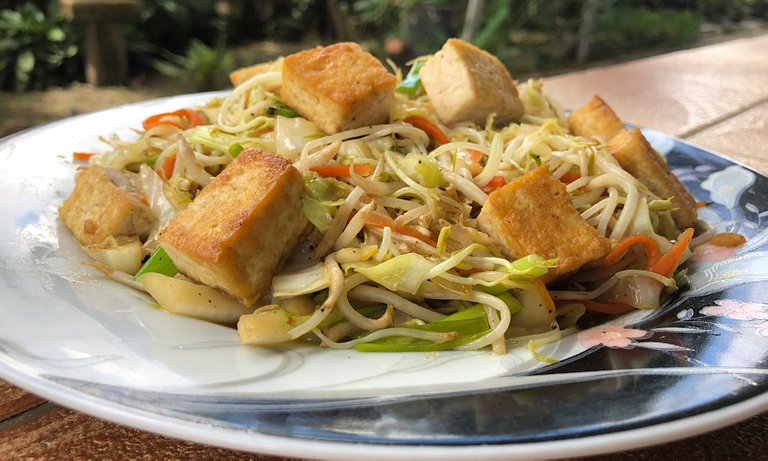 I come again with very easy recipe, it's Fried Bean Sprouts and Tofu. It's completely Ital, and my girls like it a lot.
When I'm so busy not have much time I like to make this food. It's fast and tasty, and my family likes to eat this with chili and soy sauce.
I make this in Suriname, easy to find bean sprouts and tofu here.

👩‍🍳 Fried Bean Sprouts & Tofu (Ital) Recipe🔪
វិធីធ្វើឆាសណ្តែកបណ្តុះតៅហ៊ូបួស

Ingredients
100 grams beans sprouts
100 grams cabbage
1 carrot
150 grams fry tofu
3 cloves garlic
5 green onions
1/2 tsp salt or to taste
1 tsp brown sugar or to taste
1 tbsp soy sauce
1/2 tsp black pepper
Step 1

Cut vegetables and mince garlic.

Step 2

Heat oil and fry garlic until brown, then put carrot and fry them a little.

Step 3

Put cabbage, fry it a little and put salt, sugar, soy sauce and black pepper, fry them a few minutes.

Step 4

After put bean sprouts, fry a little then put green onion and fry a little.

Step 4

Finally put fried tofu and fry a little more and taste, it's ready now.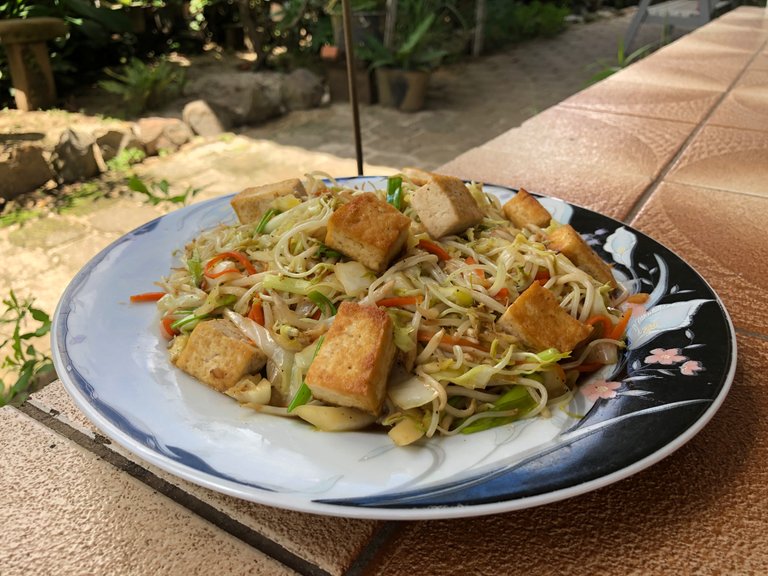 🙏 THANKS FOR READING 🙏
If you enjoyed this post, please upvote and reblog.