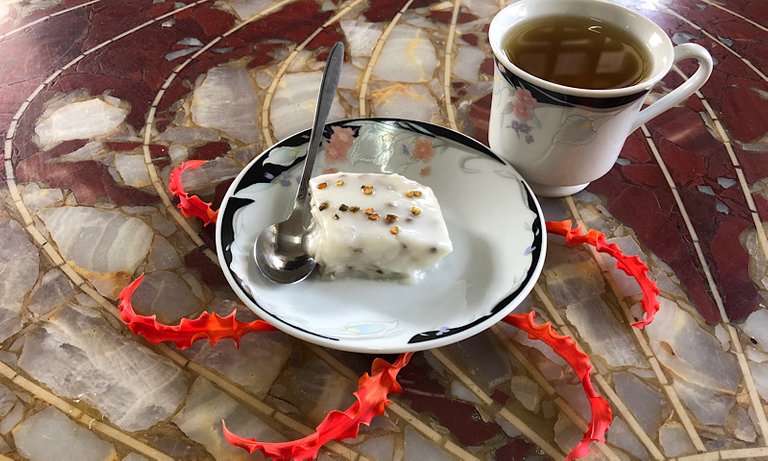 Hello guys, today I have Khmer desserts is rice pudding coconut milk.
It's like taro pudding also but this is I made it from rice powder it's original desserts, taro pudding it from rice pudding.
My country called this dessert is Noum Ko. It's very easy to make and yummy with hot tea.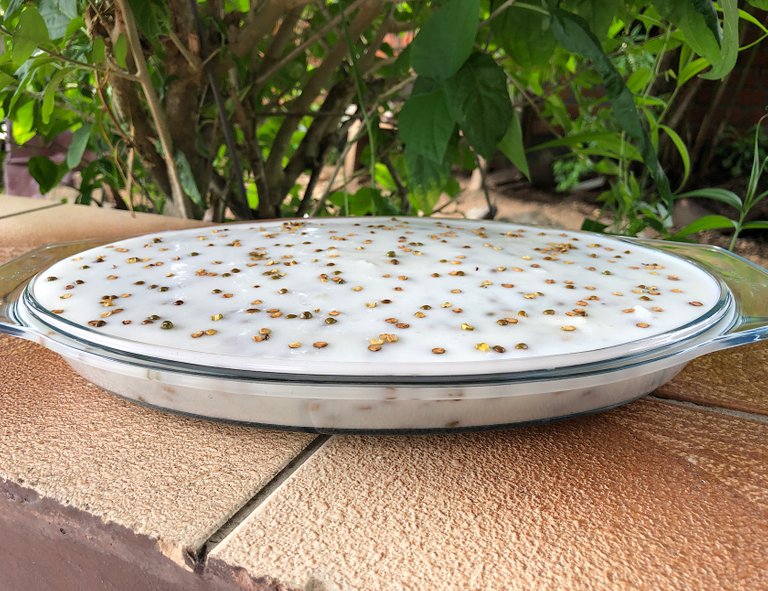 Rice Pudding Coconut Milk

Ingredients
1 cup glutinous rice flour
2 tbsp tapioca starch
1/4 cup split mung beans
1/2 tsp salt
1/2 cup + 2 tbsp sugar or to taste
1 cup coconut milk
4 cups water
Step 1

Dry-roast the split mung beans until brown stop it.

Step 2

Put rice powder, tapioca starch, sugar, salt and coconut milk into a pot and stir it until dissolve.

Step 3

Then add roasted lentils and put it in pot stir it, but keep bean a little for put on top pudding.

Step 4

Stir it until looks not have water looks like this.

Step 5

Then put its in the plate.

Step 6

Do it even like this.
If you feel like lazy it's already you can eat but if you like than more yummy you need to make cream coconut milk put on pudding.
Ingredients
1/2 cup coconut milk
1 tbsp tapioca starch
1/4 tsp salt
3 tbsp sugar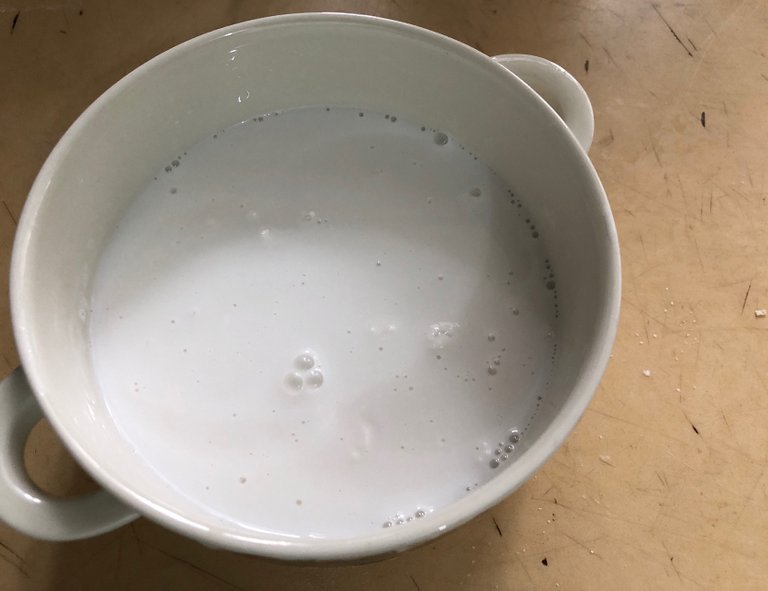 put coconut and salt, tapioca starch stir it until dissolve then cook it until boil.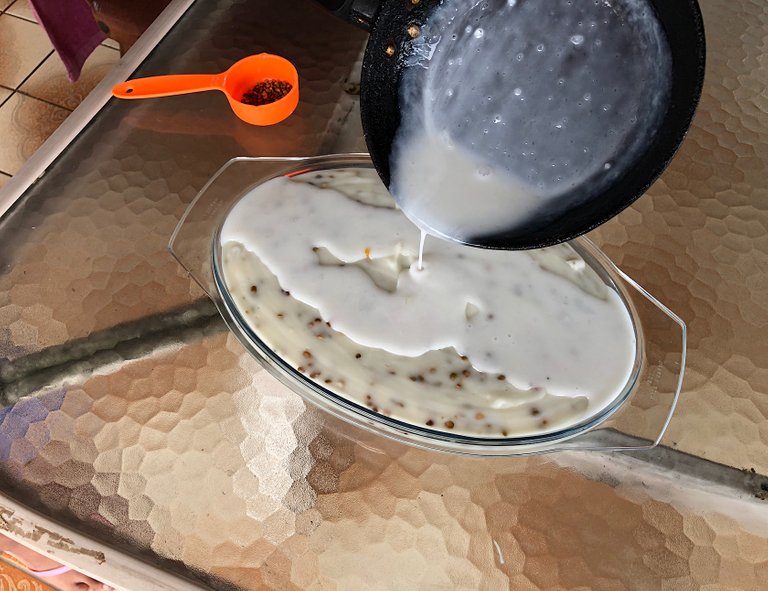 Boil it one minutes put it on the pudding.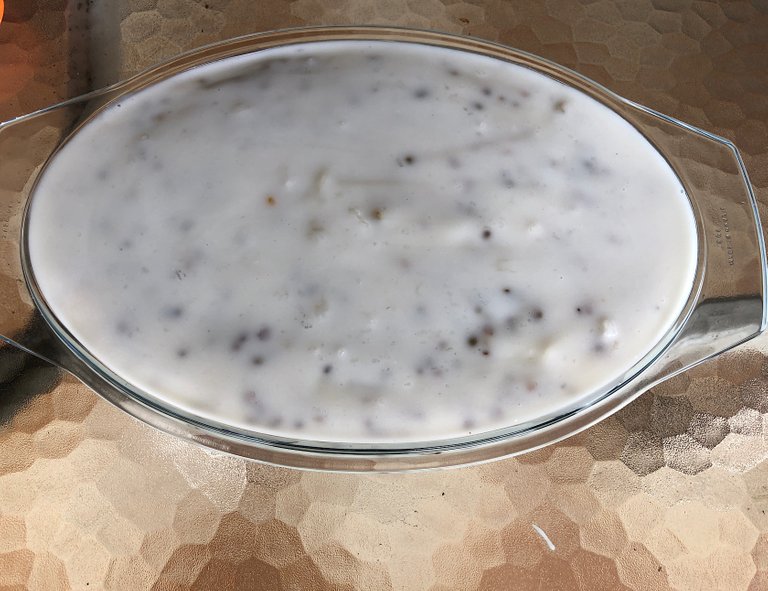 Do it like this.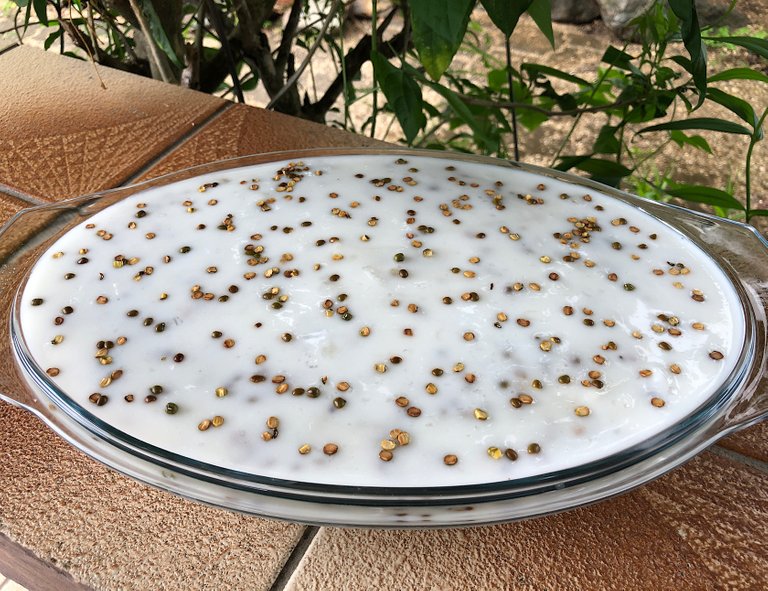 Then put fired bean a little on pudding it's already.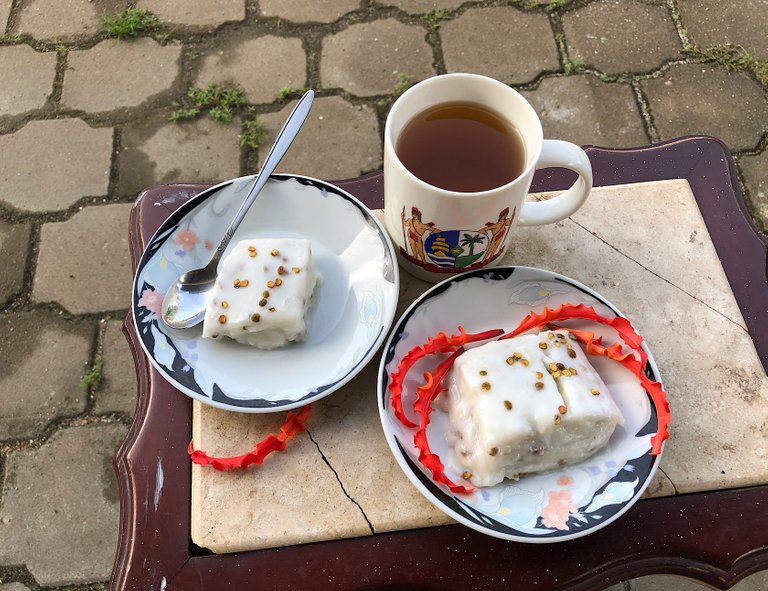 I hope you enjoyed with my recipe Khmer dessert and I hope you all have a great day. 😊🥰🤟🏼

🙏 THANKS FOR READING 🙏
If you enjoyed this post, please upvote and reblog.

WE PROUDLY SUPPORT
@themarkymark
@joshman
@canadian-coconut
@azircon
@jeanlucsr