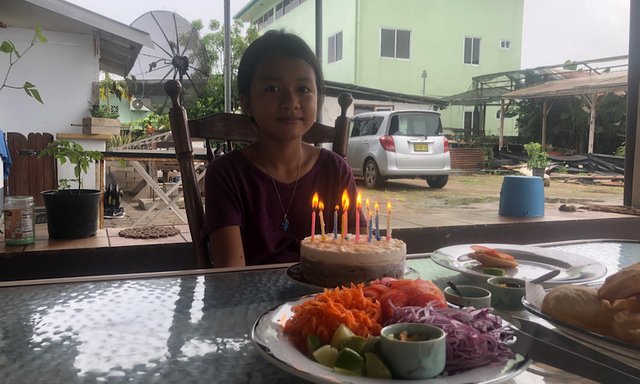 Happy Birthday SreyYuu!! I love you very much and I make this post for you 50% give to you beneficiary for your birthday.

@Sreypov's 🧘🏽‍♀️ Natural Life Journal 📓 #7

Date 📅 Monday, July 12th, 2020

Location 🗺️ Paramaribo, Suriname

👩🏽‍⚕️☸️ What I Did For My Health Today 🍵🥭
วันนี้ฉันทำอะไรเพื่อสุขภาพที่ดี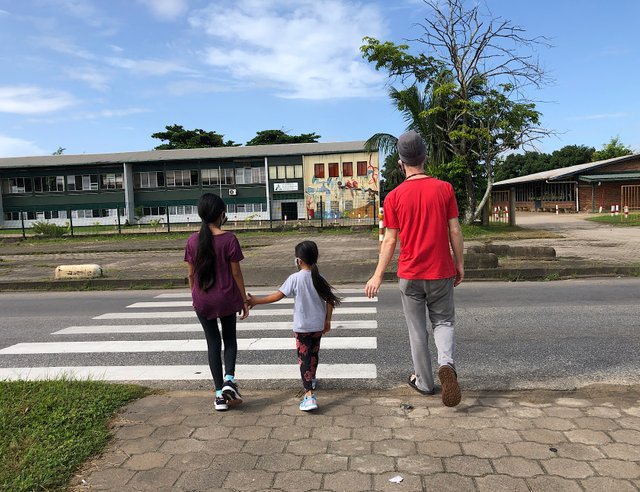 English
Hi everyone! Today is birthday my daughter @kidsisters. So I not have time to do everything for my health.
She is 11 years old now. We are walked go to shopping in the Red Apple Store buy something she want for her birthday 🎁.
But so sad the Rad Apple closed, I think because coronavirus they closed it. But we are try to go again tomorrow.
ไทย
สวัสดีทุกคนนะคะ วันนี้คือวันเกิดลูกสาวของฉัน @kidsisters ดังนั้นฉันไม่มีเวลาทำอะไรสำหรับสุขภาพของฉันเลย
ตอนนี้เธออายุ 11 ปีแล้ว ฯ เราเดินไปซื้อของที่ Red Apple ซื้อของที่เธอต้องการสำหรับวันเกิดของเธอ🎁
แต่น่าเสียดายที่ Rad Apple ปิดฉันคิดว่าเพราะ coronavirus พวกเขาปิดมัน แต่เราจะพยายามอีกครั้งในวันพรุ่งนี้ ฯ

👩‍🍳🧙‍♀️ What I Did For My Family Today 🤸‍♀️👷‍♀️
วันนี้ฉันทำอะไรเพื่อครอบครัวของฉัน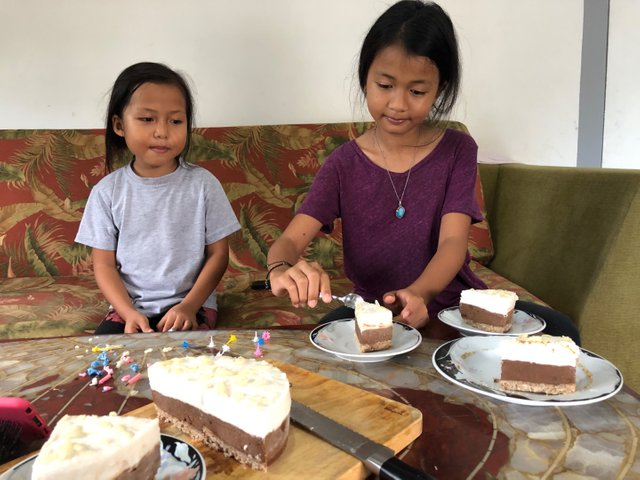 English
Today I made cocoa cake for birthday my daughter SreyYuu I made it because she like cocoa. I made pasta also for her and for my family.
She like pasta a lot and my husband made puri pizza for her also. She very happy for her birthday.
ไทย
วันนี้ฉันทำเค้กโกโก้สำหรับวันเกิดลูกสาวของฉัน SreyYuu ฉันทำเพราะเธอชอบกินโกโก้ ฉันก็ทำพาสต้าสำหรับเธอและครอบครัวของฉันด้วย
เธอชอบพาสต้ามาก ๆ และพัวของฉันก็ทำ puri pizza สำรับเธอด้วย เธอมีความสุขมากสำหรับวันเกิดของ

🌞 Today's Reflections... 💭
สะท้อนวันนี้...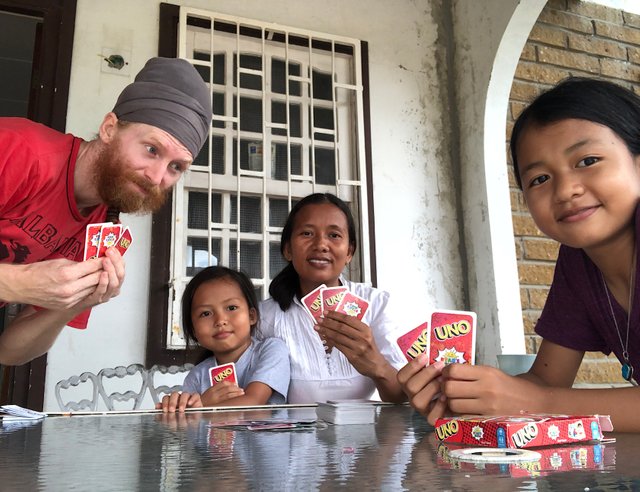 English
I think a one week over for her birthday! I walked to the store other for buy ingredients for make cake and food. Here not have ingredients like Cambodia.
I hope future my two daughters they are have good life and I want to see them happy a lot before I close my eyes.
ไทย
ฉันคิดหนึ่งสัปดาห์แล้วสำหรับวันเกิดของเธอ! ฉันเดินไปที่ร้าน อื่น ๆ เพื่อซื้อส่วนผสมสำหรับทำเค้กและอาหาร ที่นี่ไม่มีส่วนผสมเหมือนอาเซียนมาก
ฉันหวังว่าอนาคตลูกสาวทั้งสอง พวกเขาจะมีชีวิตที่ดีและฉันต้องการเห็นพวกเขามีความสุขมากก่อนที่ฉันจะปิดตาไปฯ

🙏 THANKS FOR READING 🙏
If you enjoyed this post, please upvote and reblog.

WE PROUDLY SUPPORT