Hello strawberries lovers! Among my favorite fruits are strawberries, with ice cream, with hotcake, in juice or simply alone with cream, I love strawberries and those who know me know that I am also a hotcake lover, so combining them is the best.
During my breakfast yesterday I thought of taking some pictures of strawberries with the idea of sharing them in color, but while I was editing them I found that in black and white they look different, I don't remember if I have ever shared pictures of strawberries in black and white, maybe they don't look very tasty but for sure they are interesting! I hope you like them!
**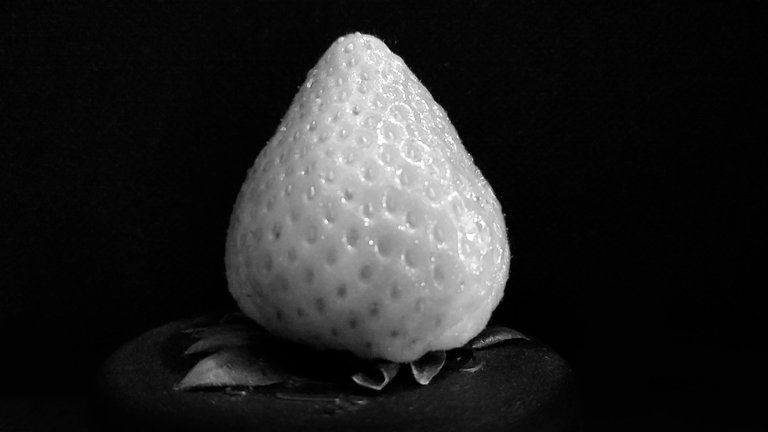 ---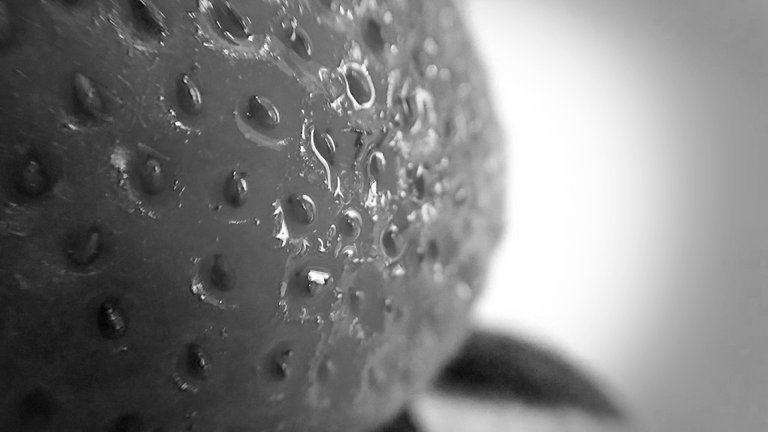 **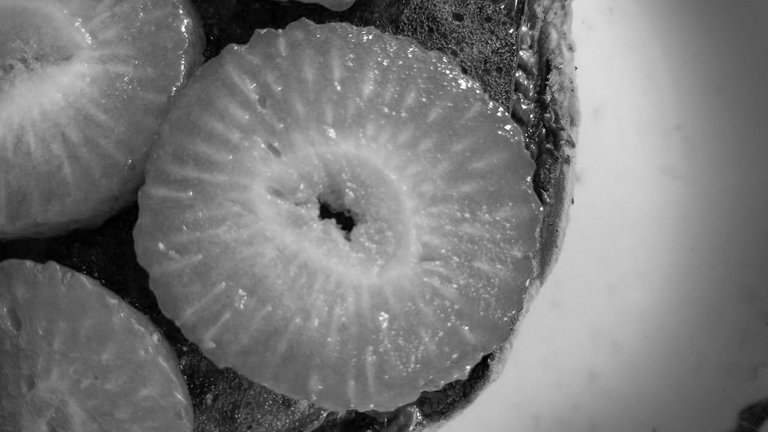 **
This is my entry for the #monomad photography challenge sponsored by @monochromes.