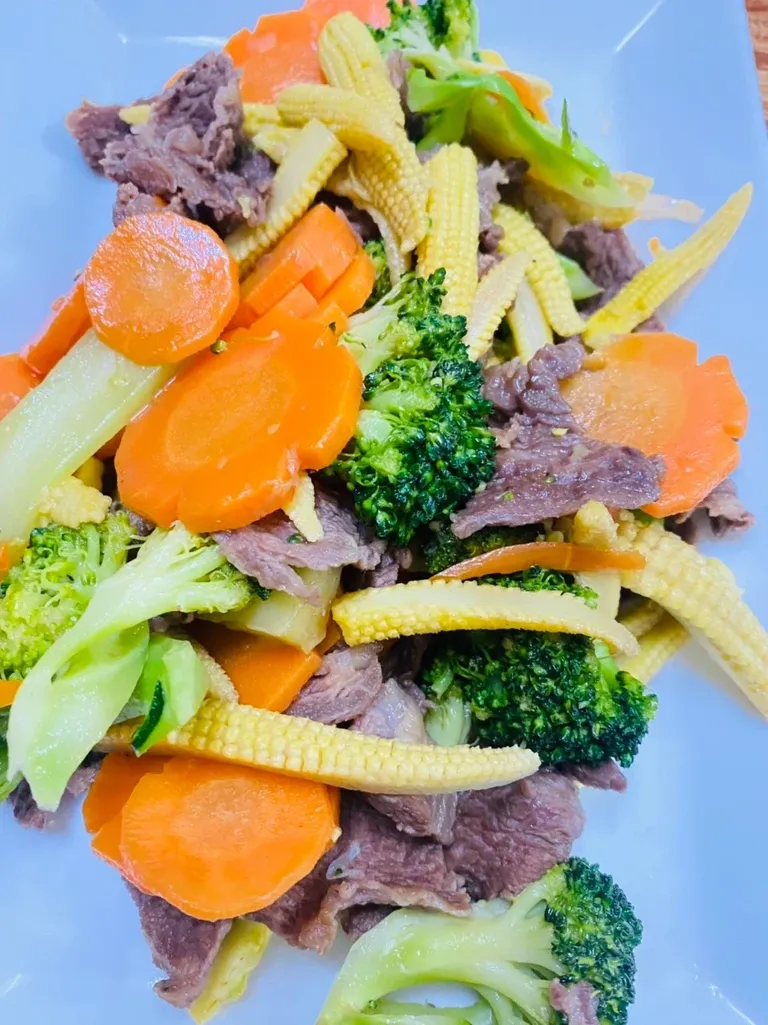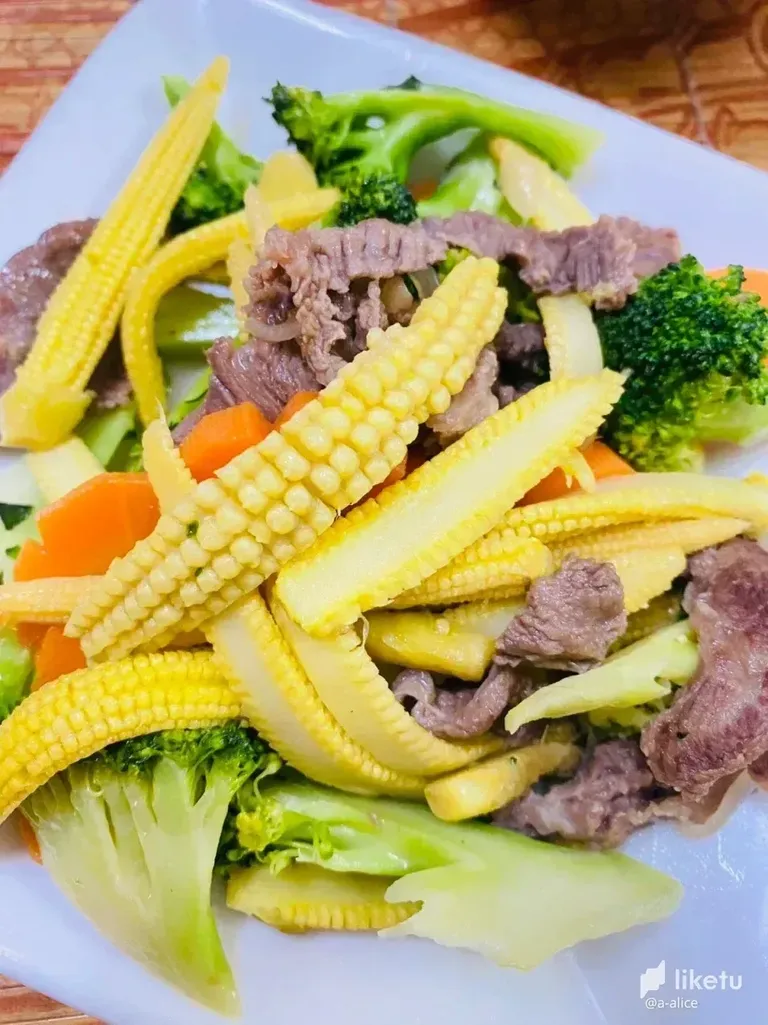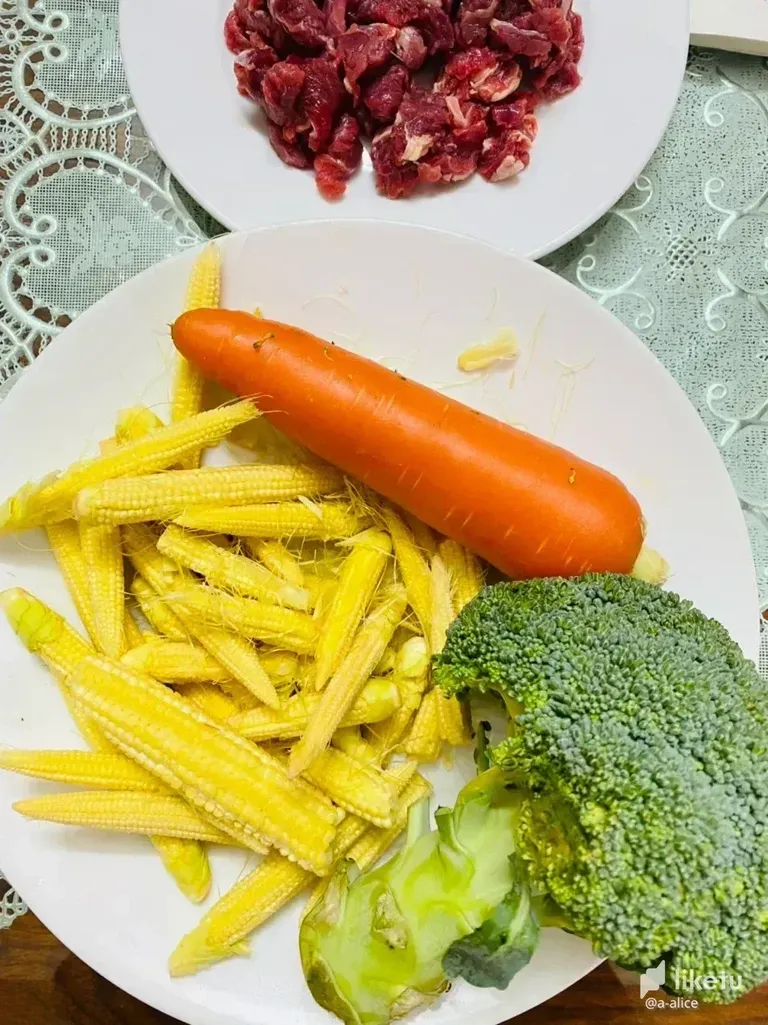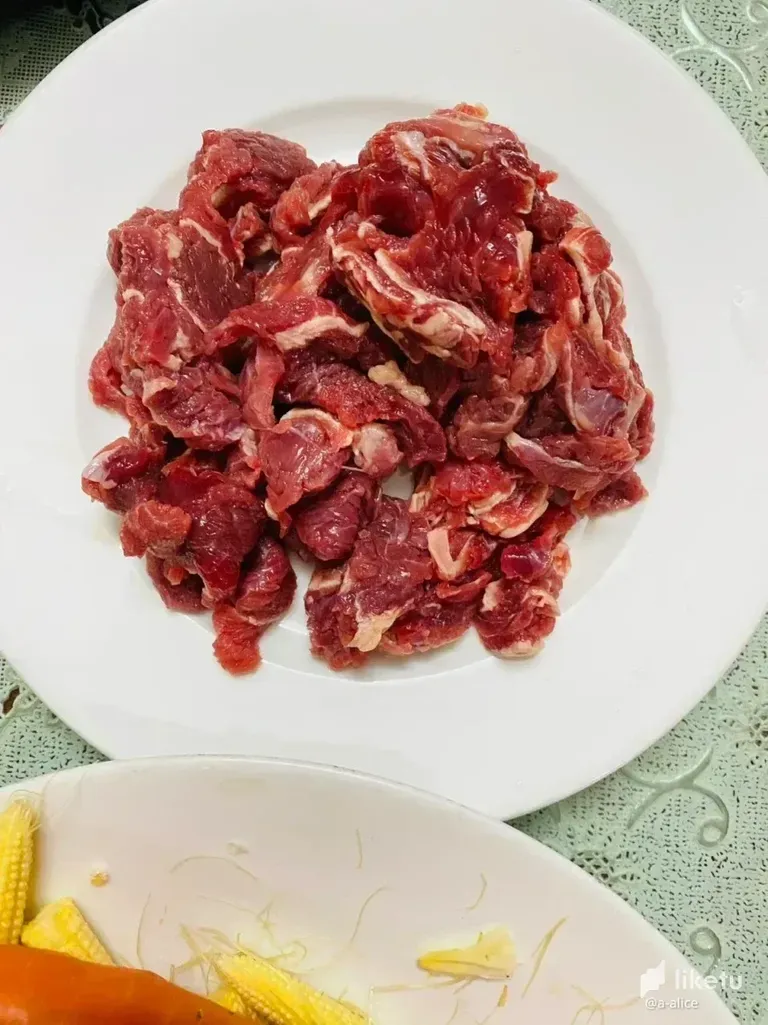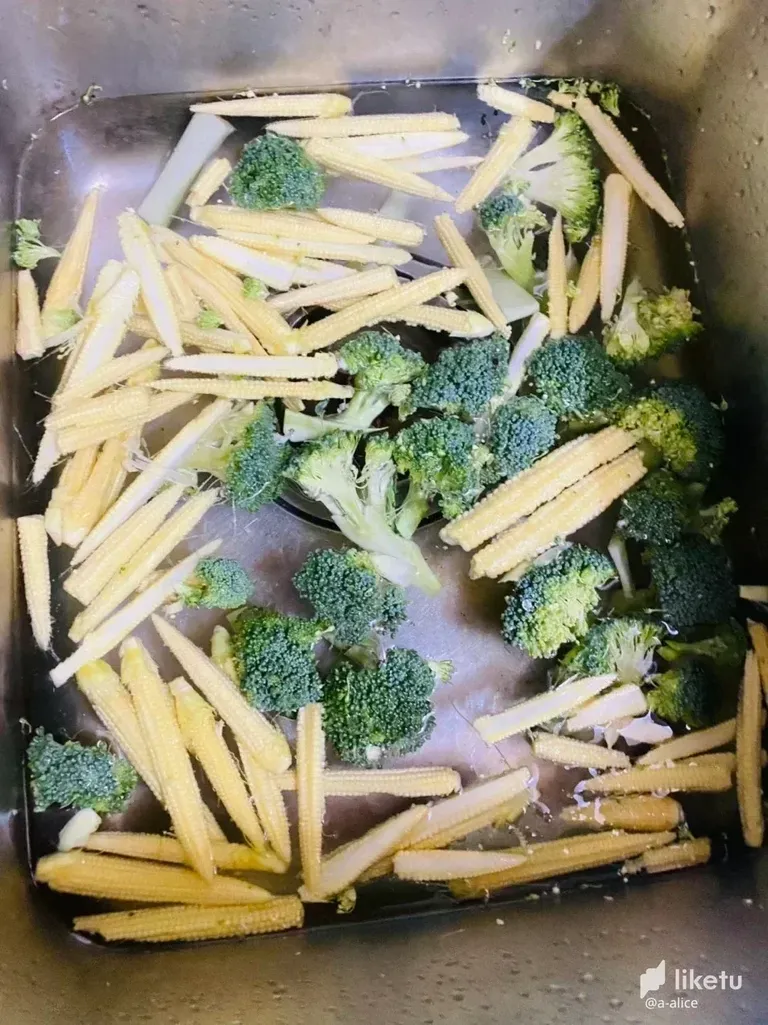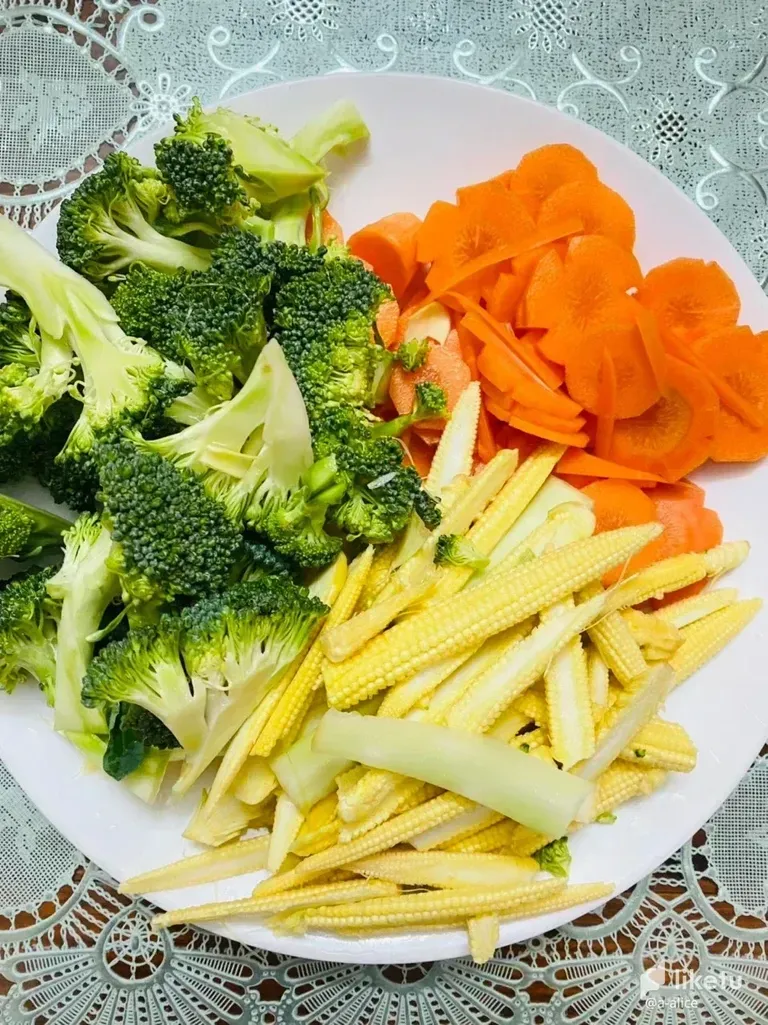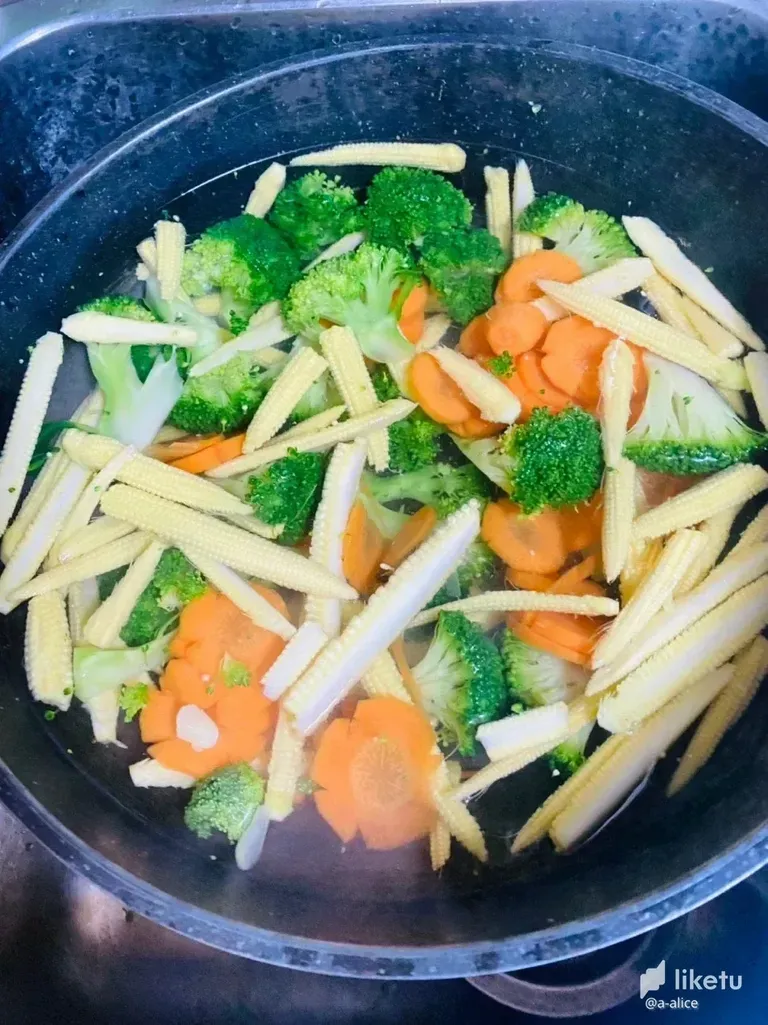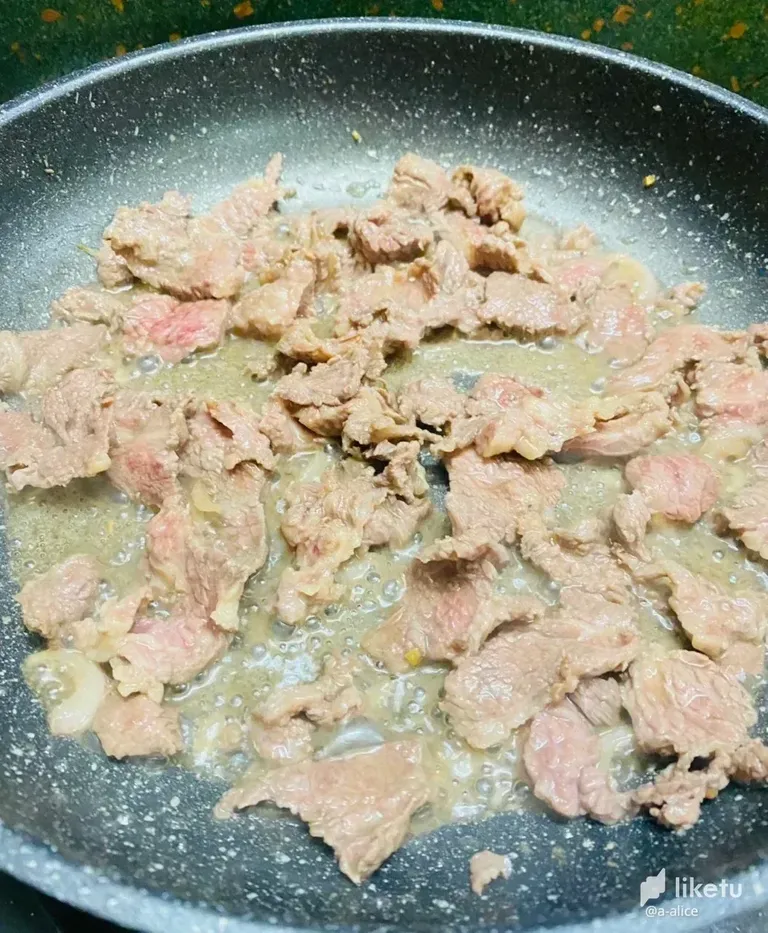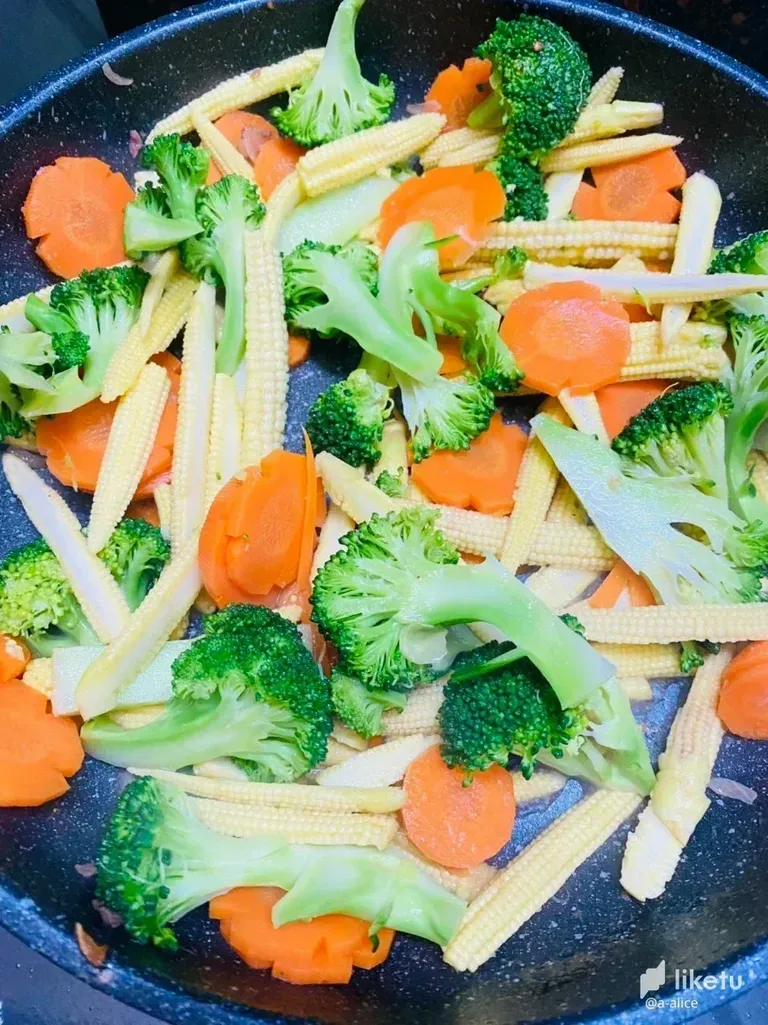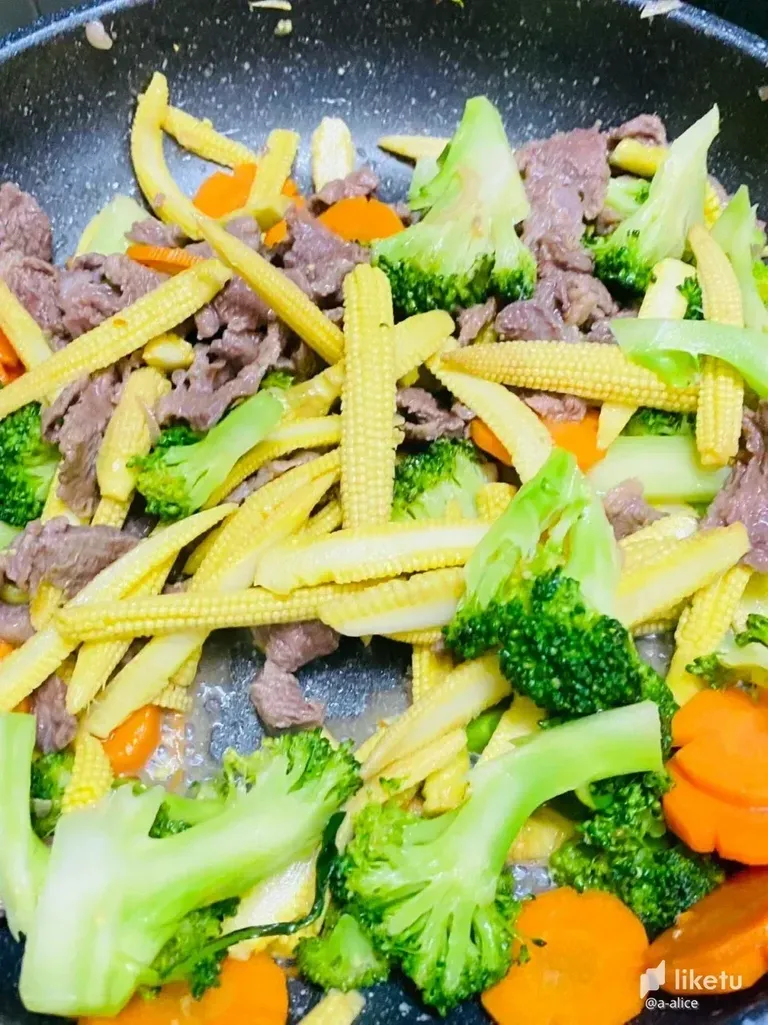 A stir-fried beef dish is delicious, quick, and easy to cook in every Vietnamese family meal. Stir-fried beef can be combined with any vegetable, it's a dish full of protein and fiber, and it's always been my favorite dish. In this article, I've combined broccoli, carrots, baby corn, and beef to create a delicious and nutritious dish.
Món thịt bò xào thơm ngon, nhanh gọn, dễ chế biến trong mỗi bữa cơm gia đình Việt. Thịt bò xào có thể kết hợp với bất kỳ loại rau nào, nó là một món ăn đầy đủ chất đạm và chất xơ, và nó luôn là món ăn yêu thích của mình. Trong bài viết này, mình đã kết hợp bông cải xanh, cà rốt, bắp non và thịt bò để tạo ra một món ăn ngon và bổ dưỡng.
Ingredient
Young corn
Beef
Carrot
Broccoli
Dried Onion
Nguyên liệu
Bắp non
Bò
Cà rốt
Bông cải xanh
Hành khô
Step 1:
An easy way to chop broccoli is to first separate the florets, which are the individual flower parts growing off the stalk. Peel the carrots then cut them into thin flowers (I always have carrots on hand in the fridge and add carrots to all my stir-fries). Cut the baby corn into two halves
Đầu tiên, bạn hãy rửa sạch tất cả các loại rau, củ. Một cách dễ dàng để cắt bông cải xanh là trước tiên tách các bông hoa, đó là các phần hoa lơ riêng lẻ mọc ra khỏi cuống. Gọt vỏ cà rốt sau đó cắt thành hoa mỏng (mình luôn có cà rốt trong tủ lạnh và thêm cà rốt vào tất cả các món xào). Cắt ngô non thành hai nửa.
Step 2:
Slice the meat thinly to help it cook more quickly and tenderize. Marinate beef with fish sauce, pepper, cooking oil, and garlic, make change the texture of the meat, and tenderize too around 20 minutes. Heat half the oil in a large non-stick frying pan over high heat, add minced dried onion and fry until the garlic is golden brown and fragrant. Add the beef and stir-fry for about 1 minute, you must stir-fry the beef on the highest heat so that the beef is tender and cooked quickly. Transfer to a large plate.
Thịt thái mỏng để giúp thịt nhanh chín và mềm hơn. Ướp thịt bò với nước mắm, tiêu, dầu ăn, tỏi, để thịt thay đổi cấu trúc và phần mềm hơn khoảng 20 phút. Đun nóng dầu ăn trong chảo chống dính rên lửa lớn, cho hành khô băm vào phi thơm cho đến khi có màu vàng nâu và thơm. Cho thịt bò vào xào khoảng 1 phút, bạn phải xào thịt bò ở lửa lớn nhất để thịt bò mềm và nhanh chín.
Step 3:
Bring a pot of water to a boil, drop the vegetables into the pot, and blanch the vegetables for 2 minutes until tender. You should blanch vegetables before stir-frying so that after stir-frying the dish has the best color, and when sautéing vegetables, they absorb more spices.
Đun sôi một nồi nước, thả các loại rau củ vào nồi, chần rau củ trong 2 phút cho đến khi mềm. Bạn nên chần rau củ trước khi xào để sau khi xào món ăn có màu đẹp nhất, và khi xào rau củ ngấm nhiều gia vị hơn.
Step 4:
Stir-fry vegetables over high heat, add 1 teaspoon salt, 1 teaspoon seasoning, 1 teaspoon MSG, stir-fry quickly over high heat for about 2-3 minutes, finally add beef, mix well for 30 seconds until hot, then turn off the heat, add chopped scallions.
Xào rau trên lửa lớn, nêm 1 thìa cà phê muối, 1 thìa cà phê hạt nêm, 1 thìa cà phê bột ngọt, xào nhanh trên lửa lớn khoảng 2-3 phút, cuối cùng cho thịt bò vào, trộn đều trong 30 giây cho đến khi nóng thì tắt bếp , thêm hành lá cắt nhỏ.
100% images and content belong to me with iPhone, hope you like it ^^
---
For the best experience view this post on Liketu