It's time for another secret ingredient recipe! I don't know about you, but eating chocolate chip cookie dough without getting a stomach ache, sounds like good times.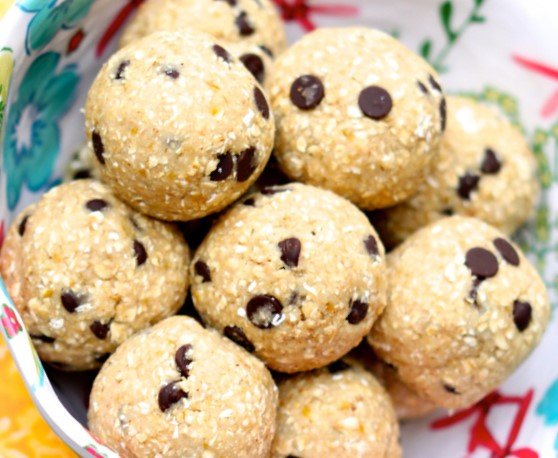 These portable-dessert-bites-of-goodness are gluten-free, oil-free and free of refined sugars -and the secret ingredient is... pear! Instead of coconut oil, nut butter or chickpeas, pear serves as the creamy base to these addictive treats. While I wouldn't recommend that you eat pears strictly in cookie dough form, this is a sweet way to add the fibre-rich fruit to your life.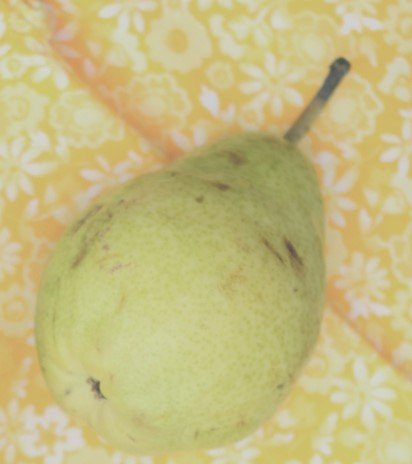 I used a bit of ginger, which is anti-inflammatory and promotes a healthy digestive system. If you don't like the ginger you can skip it. And if you're sensitive to chocolate, simply replace it with raisins. In place of the tahini, you can use natural peanut butter or almond butter.
Cookie Dough Truffles Recipe
1 cup ripe green pear, chopped
14 cup mini chocolate chips (vegan)
2 cups rolled oats (gluten-free)
1/4 cup maple syrup
2 tablespoons tahini
1/4 teaspoon sea salt
1/2 teaspoon cinnamon
1 teaspoon vanilla extract
3 tablespoons coconut flour
optional: 1/2 teaspoon dried ginger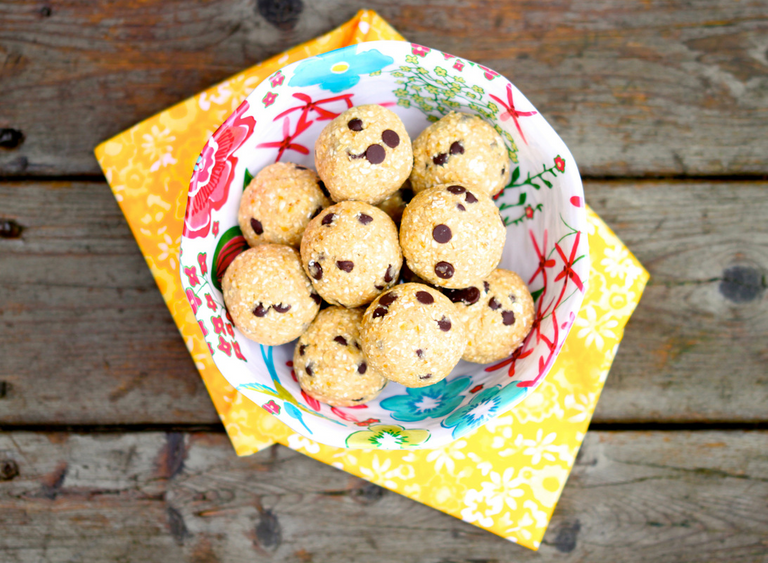 Instructions:
Puree the pear until liquefied in a processor. Add the maple syrup, ginger (optional), vanilla, tahini, cinnamon, sea salt and vanilla. Puree until completely soft.
Add the coconut flour and oats to the mixture and mix until combined. Transfer the mixture to a large bowl and stir in the chips.
Scoop the set truffle mixture into 2 teaspoon-sized mounds and roll into balls; then store in a covered container in the fridge.