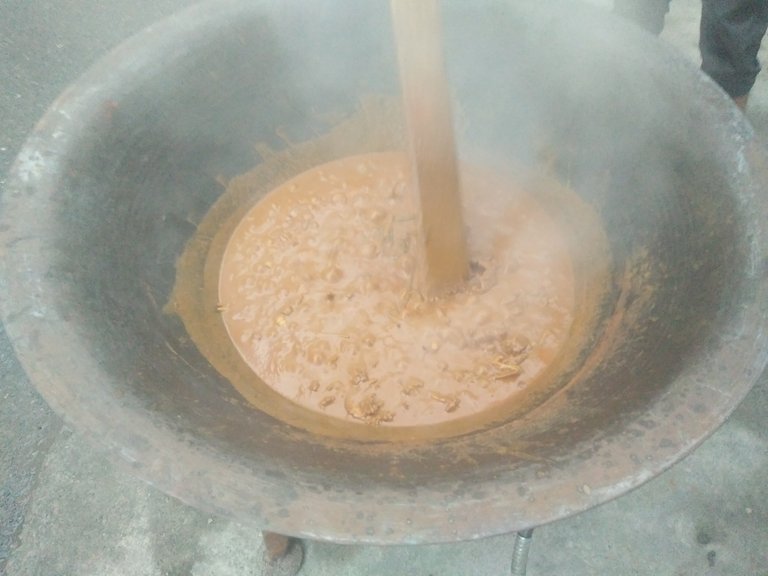 Hello Food Lovers on Hive Blockchain.
Last Saturday Night I and some of my friends cooked Acehnese Mutton Curry in Geudong-Geudong, Bireuen. It was like a small party among us. They were a group of some young people and adult men. I often spending time to have some coffee at Coffee Beans Shop in Geudong-Geudong. That is why I knew them and they are very kindness people. They cooked mutton curry together and they allowed me to join them to cook of traditional foods in Indonesia generally.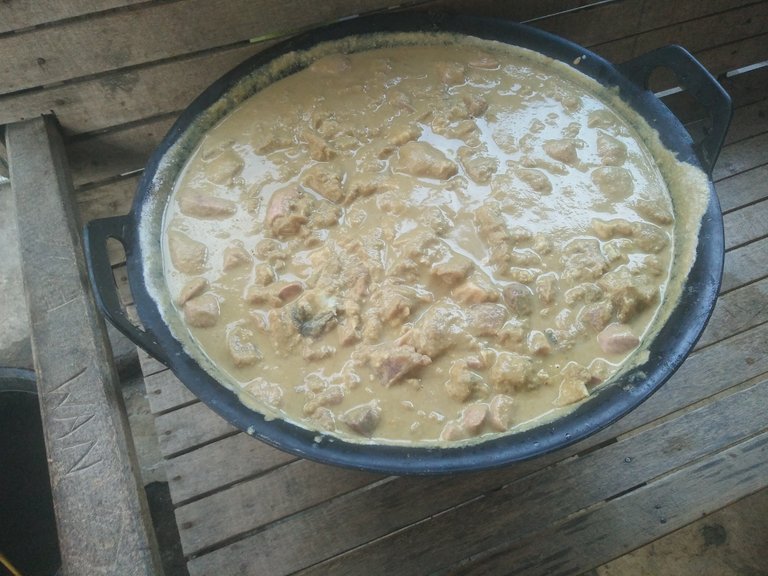 Mutton Curry are ready to cook. Mutton Curry is a traditional delicious Acehnese food that had been famous in Indonesia.
Indeed, I am not a lover of Mutton Curry. I mean, I can count how many times I have them in my life. It was because of Mutton Curry is spicy food and it will make me get diarrhea. But it is not be a problem for my stomach if I have it once in a month. Mutton Curry is a delicious dish because it was cooked of the savory and tender meat combined with the rich herbs and spices. That is why Mutton Curry become one of the most delicious special dishes in Aceh.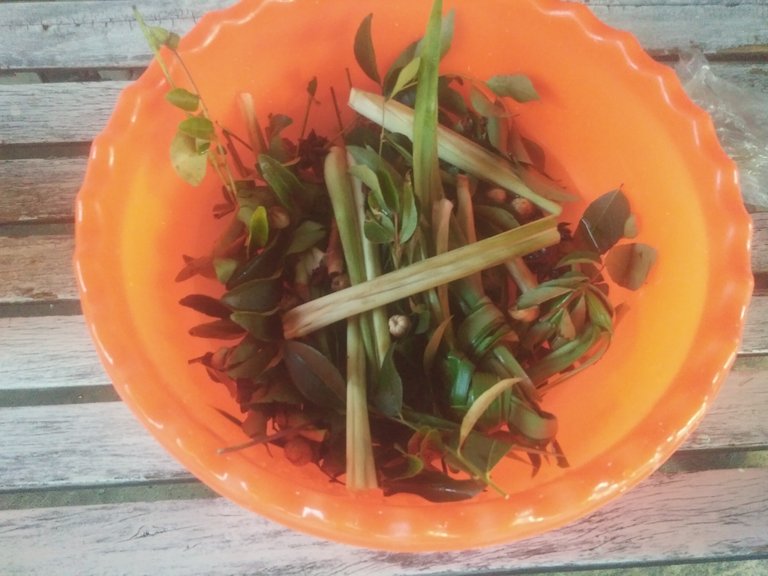 Some ingredients needed to make a delicious Acehnese mutton curry are 30 kg of mutton, 2 liters of thick coconut milk, 15 lawang flowers, 10 cm cinnamon, 1/2 kg of cooking oil for sauteing, 15 cardamom grains, 15 cloves, 18 teaspoons salt, 10 tomatoes, and 5 lemongrass.
To make a seasoning, we need 80 cloves of garlic, 15 cm of turmeric, 1/2 kg of red chilies, 12 tablespoon of coriander, 15 cm ginger, 3 gram of onion, 10 spoon of anise. Then, all the ingredients are crushed.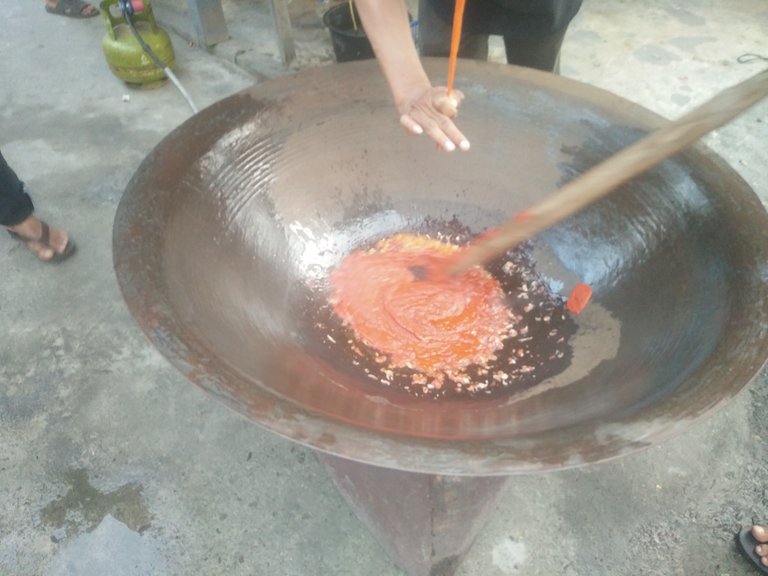 Sauteing all the spices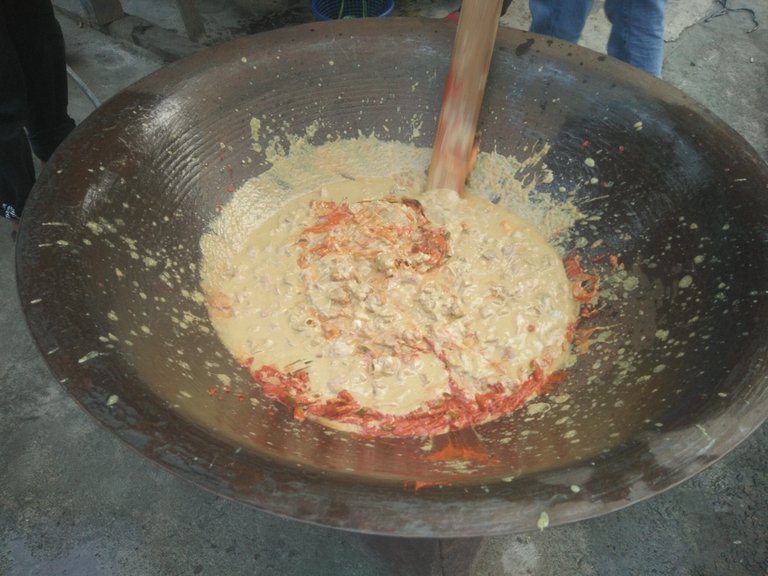 After sauteing all the seasonings, then we put the mutton and meat bones in the stir fry. Then we stir it briefly until the meat becomes brownish.
---
Mutton curry was in the cooking process.
After all the herbs and spices are sautéed, and the mutton has also been with him. So, the cooking process of Goat Curry is continued until cooked.
---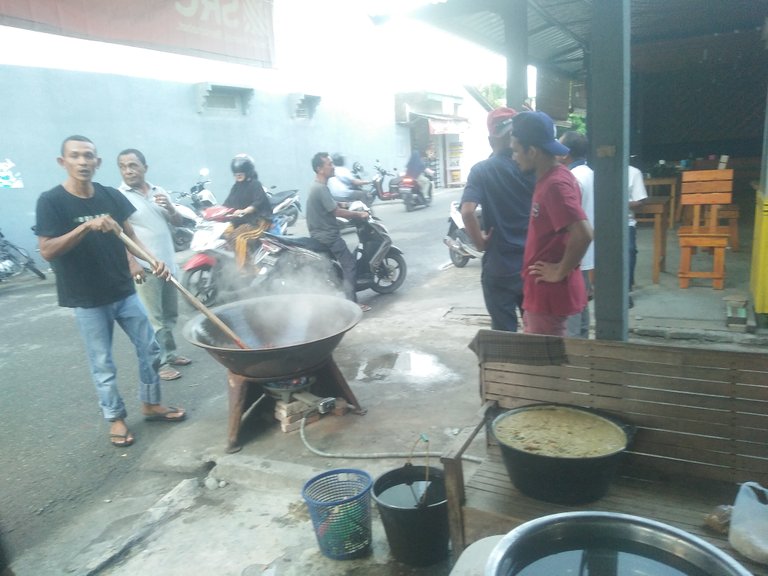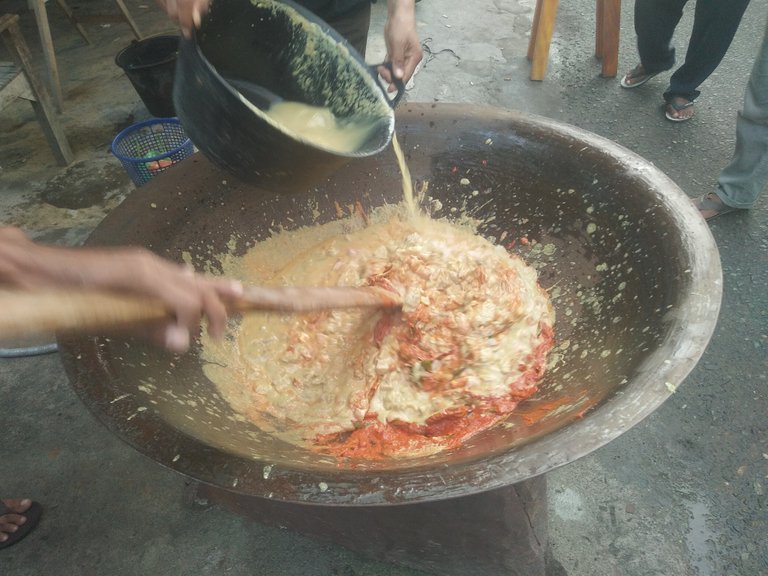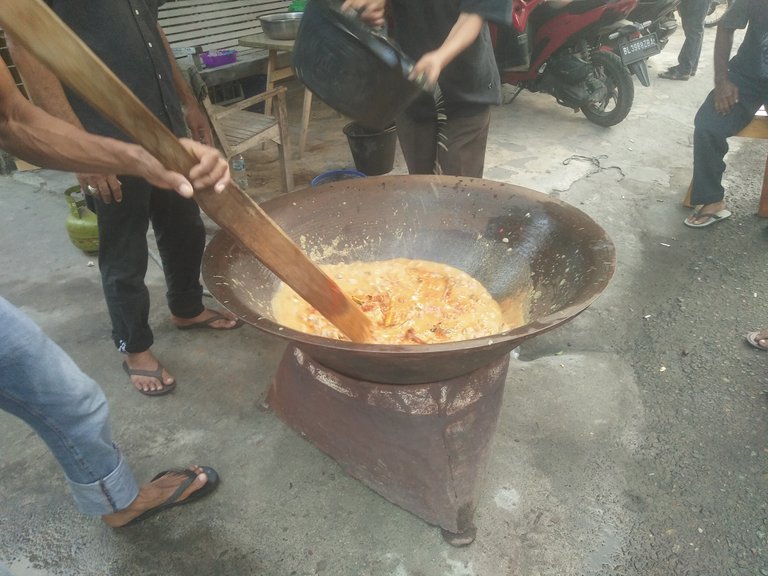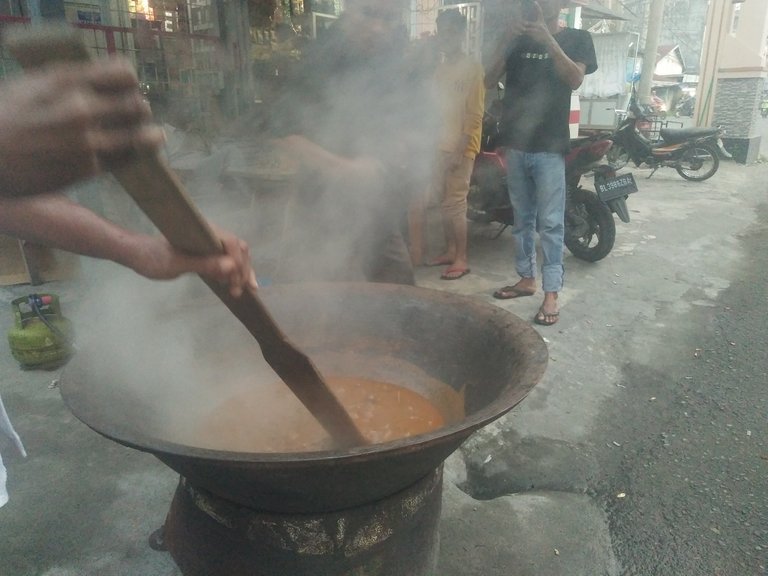 ---
I and my friends were waiting for the Mutton Curry to be cooked. Last Saturday night, I got new knowledge about how to cook Mutton Curry. In fact, if we see the mutton is tender and the coconut milk had started to thicken, that means the mutton curry is ready to serve.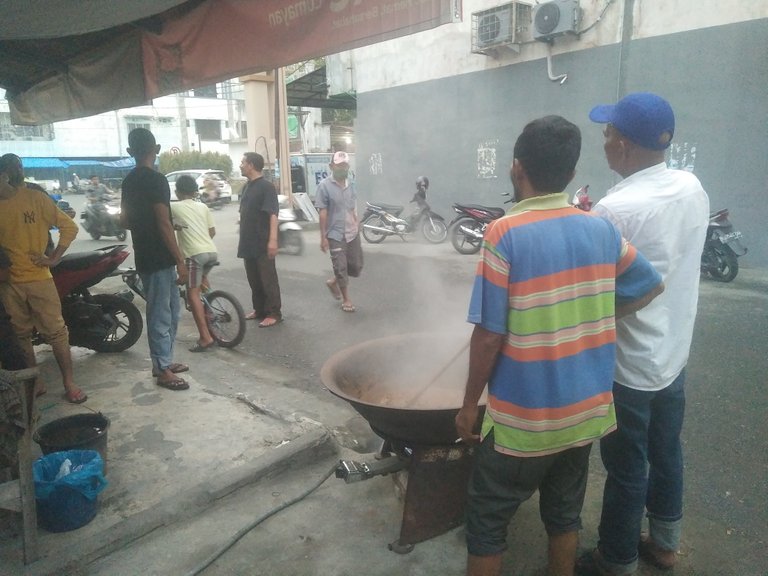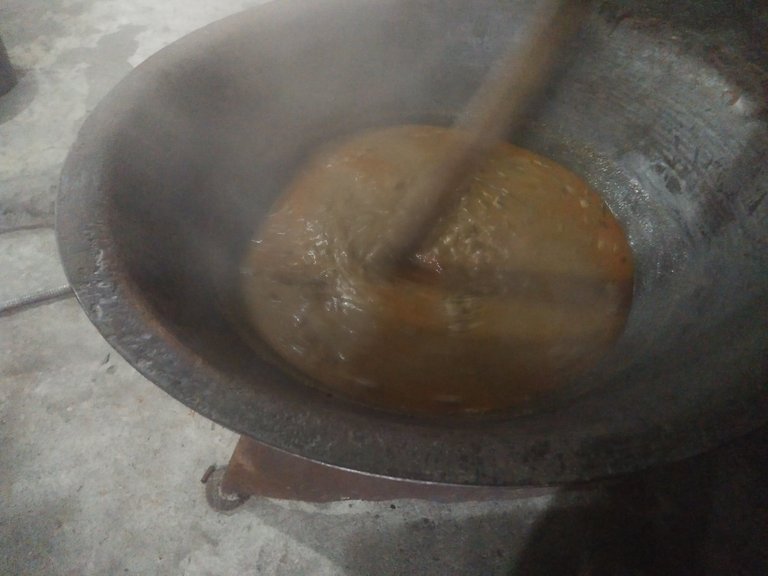 ---
We were very happy when we knew that we can remove the mutton from the stove. The Mutton Curry was ready to serve for us. And two of my friends poured the mutton curry into a large bowl. The famous acehnese food looked very delicious and we had it together.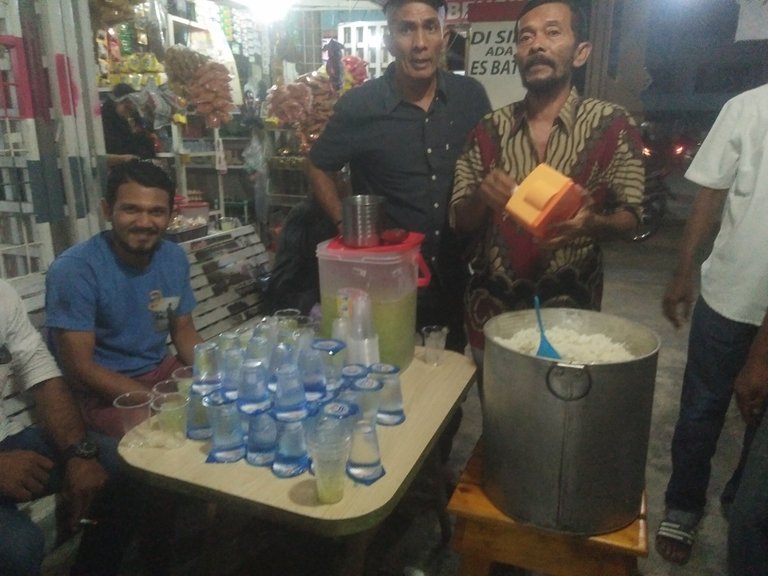 Thank you very much to read my post about cooking mutton curry I did with my friends last Saturday Night. Be happy anytime and keep creating your best contents on Hive Blockchain. See you my friends.